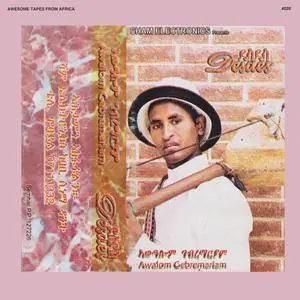 Awalom Gebremariam - Desdes (2007, Reissue 2016)
MP3 CBR 320kbps | Tracks: 10 | 67:21 min | 158 Mb
Style: World | Label: Awesome Tapes From Africa
Gebremariam recorded his only LP shortly before leaving war-torn East African nation Eritrea—he made his way to a refugee camp in neighbouring Ethiopia before heading to the US. According to AFTA, "when an agency for asylum-seekers in North Carolina met Gebremariam and researched his background, they saw an Awesome Tapes From Africa blog post of the cassette," leading to the forthcoming reissue. The album, which will be getting its first release on digital and vinyl formats, features traditional folk instruments—the one-string wata and the five-string krar—playing what ATFA's Brian Shimkovitz called "legit modern sounds culled from relatively ancient means."
Tracklist:
01. Desdes
02. Tehhelo
03. Teumat Chena
04. Aadu
05. Eritreana
06. Salel
07. Segamaye
08. Malegaanya
09. Gwaal Haagaraye
10. Showite Sigem