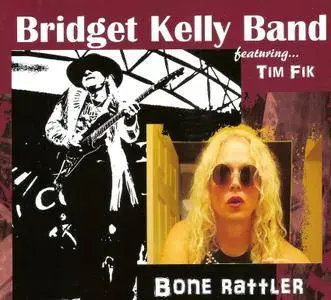 Bridget Kelly Band - Bone Rattler (2017)
2CD | EAC Rip | FLAC (Img) + Cue + Log ~ 811 Mb | MP3 CBR320 ~ 270 Mb
Full Scans ~ 57 Mb | 01:08:13 + 00:44:03 | RAR 5% Recovery
Electric Blues, Blues Rock, Guitar Blues | Alpha Sun Records #888295579919
Based out of North Central Florida and inspired by classic & contemporary blues, the Bridget Kelly Band has placed their unique stamp on the "electric blues" genre, with high-energy live performances and a hybrid sound that mixes Texas, Chicago, and Memphis Blues with various Southern Blues traditions and blues-rock of the 1960's and 70's. The powerful and sultry vocals of singer Bridget Kelly and the incendiary lead guitar work of Tim Fik forge a signature hybrid sound that combines female urban blues with riff-driven rockin' blues guitar; held together by a dynamic rhythm section comprised of Alex Klausner on drums and Mark Armbrecht on bass. The Bridget Kelly Band has been performing at blues clubs, concerts, and festivals throughout the United States, and recently at the "Women in Blues" Showcase in Memphis, TN during the International Blues Challenge (IBC) (Jan 30-Feb 4, 2017). As IBC Semi-Finalist in 2015 and 2016, the group continues to gain national media attention. Songs from their 2014 "Forever in Blues" CD were heard on Sirius XM radio (B.B. King's Bluesville) and blues-rock radio stations around the world. The group's third release "Outta the Blues" (2016) rose to #11 on the RMR Contemporary Blues chart, hit #1 on the RMR Electric Blues Chart in July and August of 2016, and was the #4 ranked Roots Music Radio "Electric Blues" album of the year. Favorable media reviews and regular airplay on Pandora, Spotify, Jango, and Internet radio have helped to expand the band's International fan base. The Bridget Kelly Band released their 4th all-original 2-disc music album – "Bone Rattler" (featuring the guitar work of Tim Fik) in May of 2017 on Alpha Sun Records.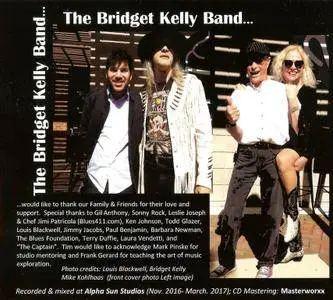 ***************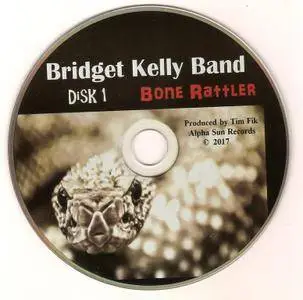 Track List CD1:
01. Ain't Missin' You [4:16]
02. What You Need [5:48]
03. Levee & the Bridge [3:46]
04. Boom Boom [3:44]
05. I Ride Against the Wind [4:06]
06. No Good for Me [7:10]
07. Goin' to Chi-Town [4:07]
08. Leavin' on Sunday [5:09]
09. Same Bad Attitude [4:26]
10. Deeper Than Blue [6:06]
11. Don't Bother Comin' Home [4:23]
12. Outbound Mississippi [8:27]
13. Ghost Train [6:46]
Exact Audio Copy V1.0 beta 3 from 29. August 2011

Отчёт EAC об извлечении, выполненном 3. июня 2017, 8:02

Bridget Kelly Band / Bone Rattler (Disk 1)

Дисковод: ATAPI iHAS424 A Adapter: 0 ID: 0

Режим чтения : Достоверность
Использование точного потока : Да
Отключение кэша аудио : Да
Использование указателей C2 : Нет

Коррекция смещения при чтении : 6
Способность читать области Lead-in и Lead-out : Нет
Заполнение пропущенных сэмплов тишиной : Да
Удаление блоков с тишиной в начале и конце : Нет
При вычислениях CRC использовались нулевые сэмплы : Да
Интерфейс : Установленный внешний ASPI-интерфейс

Выходной формат : Пользовательский кодировщик
Выбранный битрейт : 1024 kBit/s
Качество : Высокий
Добавление ID3-тега : Нет
Утилита сжатия : C:\Program Files\Exact Audio Copy\FLAC\FLAC.EXE
Дополнительные параметры : -8 -V -T "ARTIST=%artist%" -T "ALBUM=%albumtitle%" -T "DATE=%year%" -T "GENRE=%genre%" -T "COMMENT=ripped by izia1956" %source%


TOC извлечённого CD

Трек | Старт | Длительность | Начальный сектор | Конечный сектор
––––––––––––––––––––––––––––––––––-
1 | 0:00.00 | 4:15.69 | 0 | 19193
2 | 4:15.69 | 5:47.68 | 19194 | 45286
3 | 10:03.62 | 3:46.27 | 45287 | 62263
4 | 13:50.14 | 3:43.43 | 62264 | 79031
5 | 17:33.57 | 4:05.45 | 79032 | 97451
6 | 21:39.27 | 7:09.53 | 97452 | 129679
7 | 28:49.05 | 4:06.52 | 129680 | 148181
8 | 32:55.57 | 5:09.16 | 148182 | 171372
9 | 38:04.73 | 4:26.08 | 171373 | 191330
10 | 42:31.06 | 6:06.28 | 191331 | 218808
11 | 48:37.34 | 4:23.20 | 218809 | 238553
12 | 53:00.54 | 8:26.67 | 238554 | 276570
13 | 61:27.46 | 6:45.65 | 276571 | 307010


Характеристики диапазона извлечения и сообщения об ошибках

Выбранный диапазон

Имя файла D:\BitComet\Bridget Kelly Band (flac)\2017 - Bone Rattler\Disk 1\Bridget Kelly Band - Bone Rattler (Disk 1).wav

Пиковый уровень 98.8 %
Скорость извлечения 6.4 X
Качество диапазона 100.0 %
CRC теста 251A37AC
CRC копии 251A37AC
Копирование… OK

Ошибок не произошло


AccurateRip: сводка

Трек 1 отсутствует в базе данных
Трек 2 отсутствует в базе данных
Трек 3 отсутствует в базе данных
Трек 4 отсутствует в базе данных
Трек 5 отсутствует в базе данных
Трек 6 отсутствует в базе данных
Трек 7 отсутствует в базе данных
Трек 8 отсутствует в базе данных
Трек 9 отсутствует в базе данных
Трек 10 отсутствует в базе данных
Трек 11 отсутствует в базе данных
Трек 12 отсутствует в базе данных
Трек 13 отсутствует в базе данных

Ни одного трека нет в базе AccurateRip

Конец отчёта

==== Контрольная сумма отчёта 5042EFCD64FF7DC7AE747C59F956ED4160C5FB0465A13EE295C0D2813F766E44 ====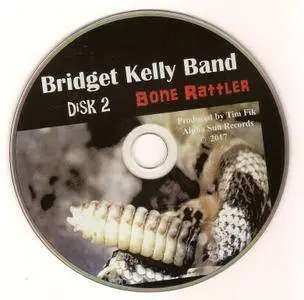 Track List CD2:
01. The Dark Night [7:07]
02. Mr. Gaines [4:54]
03. In My Sorrow [3:26]
04. I'm so Tired [3:55]
05. Hambone [5:38]
06. Bad Tornado [3:04]
07. Cell Phone Blues [5:08]
08. Cat's out of the Bag [6:15]
09. Your Limozeen [4:36]
Exact Audio Copy V1.0 beta 3 from 29. August 2011

Отчёт EAC об извлечении, выполненном 3. июня 2017, 8:26

Bridget Kelly Band / Bone Rattler (Disk 2)

Дисковод: ATAPI iHAS424 A Adapter: 0 ID: 0

Режим чтения : Достоверность
Использование точного потока : Да
Отключение кэша аудио : Да
Использование указателей C2 : Нет

Коррекция смещения при чтении : 6
Способность читать области Lead-in и Lead-out : Нет
Заполнение пропущенных сэмплов тишиной : Да
Удаление блоков с тишиной в начале и конце : Нет
При вычислениях CRC использовались нулевые сэмплы : Да
Интерфейс : Установленный внешний ASPI-интерфейс

Выходной формат : Пользовательский кодировщик
Выбранный битрейт : 1024 kBit/s
Качество : Высокий
Добавление ID3-тега : Нет
Утилита сжатия : C:\Program Files\Exact Audio Copy\FLAC\FLAC.EXE
Дополнительные параметры : -8 -V -T "ARTIST=%artist%" -T "ALBUM=%albumtitle%" -T "DATE=%year%" -T "GENRE=%genre%" -T "COMMENT=ripped by izia1956" %source%


TOC извлечённого CD

Трек | Старт | Длительность | Начальный сектор | Конечный сектор
––––––––––––––––––––––––––––––––––-
1 | 0:00.00 | 7:06.45 | 0 | 31994
2 | 7:06.45 | 4:53.60 | 31995 | 54029
3 | 12:00.30 | 3:25.62 | 54030 | 69466
4 | 15:26.17 | 3:54.65 | 69467 | 87081
5 | 19:21.07 | 5:37.48 | 87082 | 112404
6 | 24:58.55 | 3:04.31 | 112405 | 126235
7 | 28:03.11 | 5:08.17 | 126236 | 149352
8 | 33:11.28 | 6:15.21 | 149353 | 177498
9 | 39:26.49 | 4:35.70 | 177499 | 198193


Характеристики диапазона извлечения и сообщения об ошибках

Выбранный диапазон

Имя файла D:\BitComet\Bridget Kelly Band (flac)\2017 - Bone Rattler\Disk 2\Bridget Kelly Band - Bone Rattler (Disk 2).wav

Пиковый уровень 98.8 %
Скорость извлечения 5.7 X
Качество диапазона 100.0 %
CRC теста F48BC03A
CRC копии F48BC03A
Копирование… OK

Ошибок не произошло


AccurateRip: сводка

Трек 1 отсутствует в базе данных
Трек 2 отсутствует в базе данных
Трек 3 отсутствует в базе данных
Трек 4 отсутствует в базе данных
Трек 5 отсутствует в базе данных
Трек 6 отсутствует в базе данных
Трек 7 отсутствует в базе данных
Трек 8 отсутствует в базе данных
Трек 9 отсутствует в базе данных

Ни одного трека нет в базе AccurateRip

Конец отчёта

==== Контрольная сумма отчёта 145729DDB940E6BCC521F3895DB52EA57E82638BDF8626BD8EE0177557D84FF5 ====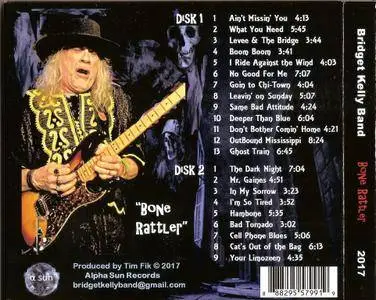 See also:
Bridget Kelly Band - Outta The Blues (2016)
Bridget Kelly Band - Blues Warrior (2018)
Bridget Kelly Band - Dark Spaces (2020)