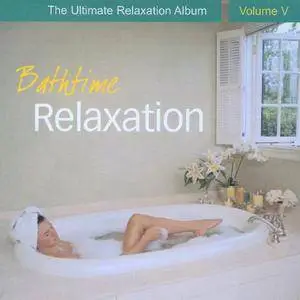 Chris Conway - Bathtime Relaxation - The Ultimate Relaxation Album, Vol. V (2009)
MP3 CBR 320 Kbps | Tracks: 9 | 62:03 min | 144 Mb
Style: New Age | Label: New World Music
b. 5 December 1962, Ann Arbor, Michigan, USA. Whether playing as part of a band or as a solo artist, singer-songwriter Conway always manages to retain his trademark acoustic guitar-based sound. Although from the USA, it was not until Conway began playing with UK-based musicians that he finally began receiving some recognition for his talents. Debuting in 1995 with the album Sounds Like Rain, Conway has issued solo outings on a regular basis with stand-out titles including 1996's Flying Home and 2001's Live! He has also released albums with Dan Britton, Chloe Singer and Judith Silver. Although known primarily for his aforementioned acoustic folk style, Conway often manages to break from the expected, and has issued additional albums in a variety of different styles.
These include world (as part of the bands Re-Orient and Jazz Orient), jazz (1999's Breathtaking), electronic (2003's Contact Light), and even new age (2003's Ayurveda). As if Conway's schedule was not busy enough already, he has also found time to play with a variety of artists including a stint in Vikki Clayton's band.
Tracklist:
01. Pitta (03:43)
02. Celestial Light (09:42)
03. Speckled Wood (07:55)
04. Eternal Love (04:14)
05. The Purifying Tree (10:59)
06. Sweet Dreams (08:05)
07. Memories (04:00)
08. Freesia (07:30)
09. Closing Petals (06:02)