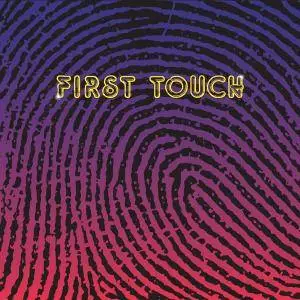 First Touch - First Touch (2018)
House, Funk, Disco, Boogie | 1:00:06 | WEB FLAC (tracks) | 402 MB
Label: Star Creature
For the first time on vinyl, this MONSTER from another planet has finally arrived on FAR OUT double LP. Germany's First Touch are hailed as one of the originals of the modern funk scene with true to form analog boogie down sound. The whole project slaps and slaps hard. Freshly remastered for 2018 and including never before released bonus cuts. The first 7" single sold out in a week so don't get caught sleeping!
Tracklist:
01. First Touch - Toe Jammin'
02. First Touch - 80's Babies
03. First Touch - Just Feel It
04. First Touch - Let Me Get Next To You
05. First Touch - Pleasure For Your Treasure
06. First Touch - Whoop
07. First Touch - Night Groovin'
08. First Touch - It's Yours
09. First Touch - So Close To You
10. First Touch - All Because of You
11. First Touch - Keep Holding On
fooCDtect - foobar2000 + auCDtect, baralgin.

auCDtect: CD records authenticity detector, version 0.8.2
Copyright © 2004 Oleg Berngardt. All rights reserved.
Copyright © 2004 Alexander Djourik. All rights reserved.

mode: 0

===========================================
Track: 01. First Touch - Toe Jammin'

Processing file: [01. First Touch - Toe Jammin'.aucdtect]
Detected average hi-boundary frequency: 2.061615e+004 Hz
Detected average lo-boundary frequency: 1.588226e+004 Hz
Detected average hi-cut frequency: 2.102394e+004 Hz
Detected average lo-cut frequency: 1.733149e+004 Hz
Maximum probablis boundary frequency: 2.189100e+004 Hz
Coefficient of nonlinearity of a phase: 7.389219e-002
First order smothness: 5.180785e-001
Second order smothness: 6.745868e-001

––––––––––––––––––––––––––––––
This track looks like CDDA with probability 100%

===========================================
Track: 02. First Touch - 80's Babies

Processing file: [02. First Touch - 80's Babies.aucdtect]
Detected average hi-boundary frequency: 2.046266e+004 Hz
Detected average lo-boundary frequency: 1.444788e+004 Hz
Detected average hi-cut frequency: 2.104825e+004 Hz
Detected average lo-cut frequency: 1.457786e+004 Hz
Maximum probablis boundary frequency: 2.189100e+004 Hz
Coefficient of nonlinearity of a phase: 8.067643e-002
First order smothness: 4.430993e-001
Second order smothness: 5.620124e-001

––––––––––––––––––––––––––––––
This track looks like CDDA with probability 99%

===========================================
Track: 04. First Touch - Let Me Get Next To You

Processing file: [04. First Touch - Let Me Get Next To You.aucdtect]
Detected average hi-boundary frequency: 2.050860e+004 Hz
Detected average lo-boundary frequency: 1.448687e+004 Hz
Detected average hi-cut frequency: 2.138814e+004 Hz
Detected average lo-cut frequency: 1.558665e+004 Hz
Maximum probablis boundary frequency: 2.189100e+004 Hz
Coefficient of nonlinearity of a phase: 1.206297e-001

First order smothness: 4.550934e-001
Second order smothness: 4.668475e-001

––––––––––––––––––––––––––––––
This track looks like CDDA with probability 100%

===========================================
Track: 03. First Touch - Just Feel It

Processing file: [03. First Touch - Just Feel It.aucdtect]
Detected average hi-boundary frequency: 2.042427e+004 Hz
Detected average lo-boundary frequency: 1.365889e+004 Hz
Detected average hi-cut frequency: 2.105431e+004 Hz
Detected average lo-cut frequency: 1.370475e+004 Hz
Maximum probablis boundary frequency: 2.189100e+004 Hz
Coefficient of nonlinearity of a phase: 1.391687e-001
First order smothness: 4.796326e-001
Second order smothness: 5.874601e-001

––––––––––––––––––––––––––––––
This track looks like CDDA with probability 100%

===========================================
Track: 05. First Touch - Pleasure For Your Treasure

Processing file: [05. First Touch - Pleasure For Your Treasure.aucdtect]
Detected average hi-boundary frequency: 2.046897e+004 Hz
Detected average lo-boundary frequency: 1.394011e+004 Hz
Detected average hi-cut frequency: 2.097034e+004 Hz

Detected average lo-cut frequency: 1.251208e+004 Hz
Maximum probablis boundary frequency: 2.189100e+004 Hz
Coefficient of nonlinearity of a phase: 1.238149e-001
First order smothness: 4.427518e-001
Second order smothness: 5.088452e-001

––––––––––––––––––––––––––––––
This track looks like CDDA with probability 99%

===========================================
Track: 06. First Touch - Whoop

Processing file: [06. First Touch - Whoop.aucdtect]
Detected average hi-boundary frequency: 2.047896e+004 Hz
Detected average lo-boundary frequency: 1.416654e+004 Hz
Detected average hi-cut frequency: 2.129708e+004 Hz
Detected average lo-cut frequency: 1.164933e+004 Hz
Maximum probablis boundary frequency: 2.189100e+004 Hz
Coefficient of nonlinearity of a phase: 5.167858e-002
First order smothness: 5.126797e-001
Second order smothness: 3.749020e-001

––––––––––––––––––––––––––––––
This track looks like CDDA with probability 100%

===========================================
Track: 07. First Touch - Night Groovin'

Processing file: [07. First Touch - Night Groovin'.aucdtect]
Detected average hi-boundary frequency: 2.065965e+004 Hz
Detected average lo-boundary frequency: 1.623844e+004 Hz
Detected average hi-cut frequency: 2.173734e+004 Hz
Detected average lo-cut frequency: 1.442541e+004 Hz
Maximum probablis boundary frequency: 2.189100e+004 Hz
Coefficient of nonlinearity of a phase: 8.049464e-002
First order smothness: 5.827535e-001
Second order smothness: 5.246024e-001

––––––––––––––––––––––––––––––
This track looks like CDDA with probability 99%

===========================================
Track: 08. First Touch - It's Yours

Processing file: [08. First Touch - It's Yours.aucdtect]
Detected average hi-boundary frequency: 2.058254e+004 Hz
Detected average lo-boundary frequency: 1.361796e+004 Hz
Detected average hi-cut frequency: 2.137595e+004 Hz
Detected average lo-cut frequency: 1.696351e+004 Hz
Maximum probablis boundary frequency: 2.189100e+004 Hz
Coefficient of nonlinearity of a phase: 1.310320e-001
First order smothness: 4.243663e-001
Second order smothness: 6.372309e-001

––––––––––––––––––––––––––––––
This track looks like CDDA with probability 100%

===========================================
Track: 09. First Touch - So Close To You

Processing file: [09. First Touch - So Close To You.aucdtect]
Detected average hi-boundary frequency: 2.046237e+004 Hz
Detected average lo-boundary frequency: 1.408003e+004 Hz
Detected average hi-cut frequency: 2.113776e+004 Hz
Detected average lo-cut frequency: 1.389407e+004 Hz
Maximum probablis boundary frequency: 2.189100e+004 Hz
Coefficient of nonlinearity of a phase: 4.502166e-002
First order smothness: 4.256779e-001
Second order smothness: 5.426331e-001

––––––––––––––––––––––––––––––
This track looks like CDDA with probability 100%

===========================================
Track: 10. First Touch - All Because of You

Processing file: [10. First Touch - All Because of You.aucdtect]
Detected average hi-boundary frequency: 2.059359e+004 Hz
Detected average lo-boundary frequency: 1.342188e+004 Hz
Detected average hi-cut frequency: 2.132102e+004 Hz
Detected average lo-cut frequency: 1.662849e+004 Hz
Maximum probablis boundary frequency: 2.189100e+004 Hz
Coefficient of nonlinearity of a phase: 7.854032e-002
First order smothness: 5.203227e-001
Second order smothness: 5.938567e-001

––––––––––––––––––––––––––––––
This track looks like CDDA with probability 99%

===========================================
Track: 11. First Touch - Keep Holding On

Processing file: [11. First Touch - Keep Holding On.aucdtect]
Detected average hi-boundary frequency: 2.046184e+004 Hz
Detected average lo-boundary frequency: 1.320240e+004 Hz
Detected average hi-cut frequency: 2.128400e+004 Hz
Detected average lo-cut frequency: 1.313702e+004 Hz
Maximum probablis boundary frequency: 2.189100e+004 Hz
Coefficient of nonlinearity of a phase: 1.250279e-001
First order smothness: 4.936744e-001
Second order smothness: 5.541186e-001

––––––––––––––––––––––––––––––
This track looks like CDDA with probability 100%

===========================================