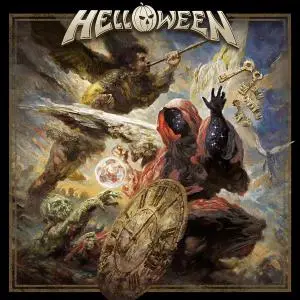 Helloween - Helloween (2021) [Limited Edition]
Germany | MP3 CBR 320 Kbps | 177 MB
Power/Speed Metal | Label : Nuclear Blast
Helloween is the upcoming self-titled sixteenth studio album by German power metal band Helloween, due to be released on 18 June 2021. The album is the first released with the "Pumpkins United" line-up, which marked the return of original member Kai Hansen on guitars and vocals and Michael Kiske on vocals in 2016, in addition to the five-member line-up active since 2005. Helloween is the first album to feature Hansen since 1988's Keeper of the Seven Keys: Part II and the first one with Kiske since 1993's Chameleon. Released six years after its predecessor My God-Given Right (the longest gap between two albums from the band), the album is also the first to feature more than one singer, as Hansen, Kiske and Andi Deris, all of whom had performed as sole lead vocalist on previous albums, share lead vocal duties.
Tracklist:
1. Out for the Glory
2. Fear of the Fallen
3. Best Time
4. Mass Pollution
5. Angels
6. Rise Without Chains
7. Indestructible
8. Robot King
9. Cyanide
10. Down in the Dumps
11. Orbit
12. Skyfall
13. Golden Times (Bonus Track)
14. Save My Hide (Bonus Track)
Total playing time 01:13:03