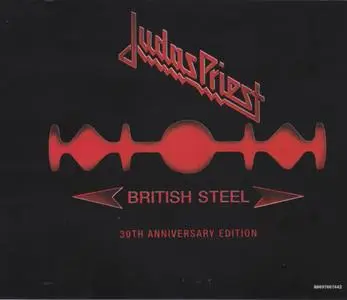 Judas Priest - British Steel: 30th Anniversary Edition (2010)
DVD-9: NTSC 16:9 (720x480) VBR, Auto Letterboxed
Dolby AC3, 2 ch / Dolby AC3, 6 ch
Hard Rock, Heavy Metal | 01:28:22+00:31:44 | ~ 7.67 Gb
Released in April 1980, British Steel became Judas Priest s first RIAA platinum Top 40 album in the U.S. Now British Steel s 30th anniversary moment officially arrives, commemorating one of the most influential albums in heavy metal, a record that fellow musicians and disciples credit for unleashing metal from its blues origins. British Steel: Legacy Edition features the 2001 remastered, expanded CD of the original nine-song album, including the hits Breaking The Law and Living After Midnight (plus two bonus tracks). Also included is a DVD which combines a live 16-song concert filmed in 2009 at the Seminole Hard Rock Arena in Hollywood, Florida (the album sequence plus seven more cuts), with a 30-minute The Making of British Steel interview with all four original band members.
Judas Priest - British Steel: 30th Anniversary Edition (2010):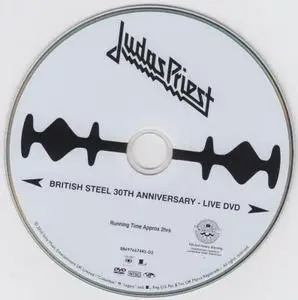 Tracklist:
1 Rapid Fire
2 Metal Gods
3 Breaking The Law
4 Grinder
5 United
6 You Don't Have To Be Old To Be Wise
7 Living After Midnight
8 The Rage
9 Steeler
10 The Ripper
11 Prophecy
12 Hell Patrol
13 Victim Of Changes
14 Freewheel Burning
15 Diamonds & Rust
16 You've Got Another Thing Coming
Bonus: The Making Of British Steel Interview
Title: Judas Priest - British Steel - 30th Anniversary Edition
Size: 7.45 Gb ( 7 807 478,00 KBytes ) - DVD-9
Enabled regions: 1, 2, 3, 4, 5, 6, 7, 8

VTS_01 :
Play Length: 01:28:22
Video: NTSC 16:9 (720x480) VBR, Auto Letterboxed
Audio:
English (Dolby AC3, 2 ch)
English (Dolby AC3, 6 ch)

VTS_02 :
Play Length: 00:31:44
Video: NTSC 16:9 (720x480) VBR, Auto Letterboxed
Audio:
English (Dolby AC3, 2 ch)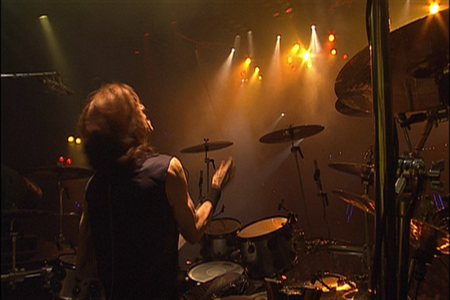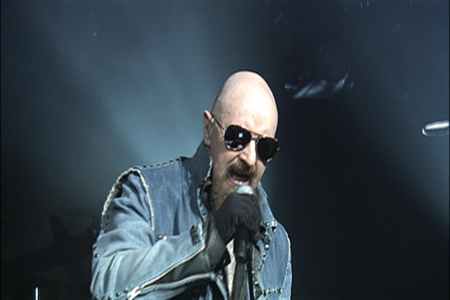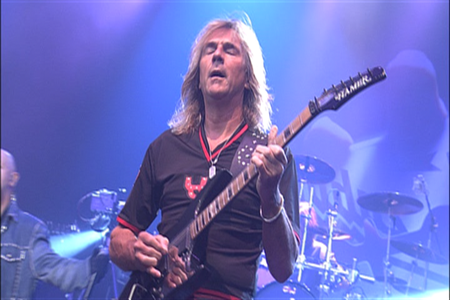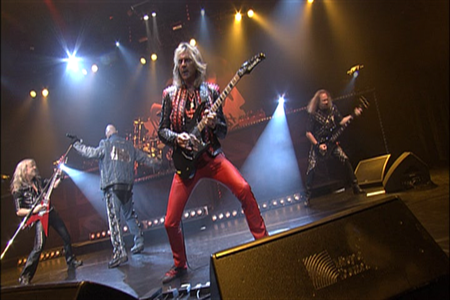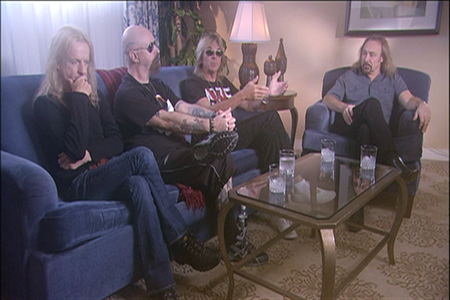 All thanks go to the original releaser
Judas Priest
in my Blog
Download Judas Priest - British Steel: 30th Anniversary Edition (2010):