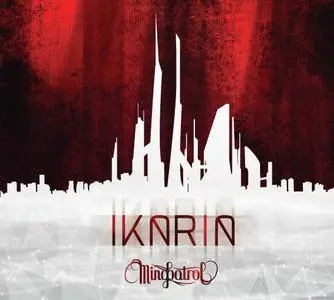 Mindpatrol - Ikaria (2021)
Luxembourg | MP3 CBR 320 Kbps | 146 MB
Progressive Metal | Label : Green Zone Music
New album "Ikaria" out on June 4th via Green Zone Music! On our 4th album "Ikaria", we explore the seemingly perfect city of Ikaria, a place purged from crime and vile intent thanks to an omnipresent mind monitoring mechanism. The story plays in parallel to the events of our last album "Vulture City" and is accompanied by a self-written German novel for those who like to dive deeper. After the line-up changes that followed "Vulture City", we made sure to take our time and create a concept album that reflects everything Mindpatrol stands for in 2021. Balancing proggy craziness and moody moments, heavy neckbreakers and even a straight, hooky riff once in a while, we let our creativity flow in whatever direction the story called for. "Ikaria" was mixed and mastered by Sebastian Levermann (Orden Ogan) in his Greenman Studios.
Tracklist:
1. Porcelain Skin
2. Permanent Solution
3. To Raise Another Wall
4. Stainless White
5. What the Birds Don't Know
6. Freedom and the Birdcage
7. Ikaria
8. Unsung Healing Song
9. Trial of A Simple Man
10. Terminus
11. Guilt
12. After I Called The Flame
Total playing time 01:03:36