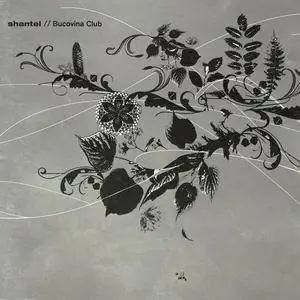 VA - Shantel Presents Bucovina Club (2003)
MP3 CBR 320 kbps | 55:22 | 133 MB
Genre: Balkan, Folk, Gypsy, Brass Band | Label: Essay Recordings
Bucovina Club is a 2003 release, distributed in the US for the first time. Stefan Hantel, aka Shantel from Frankfurt/Main has firmly established himself as an all-around electronica producer with his previous albums Higher Than The Funk (K7!) and Great Delay. With Bucovina Club, Shantel presents sounds from Eastern Europe – the brass bands of Macedonia and the gypsy swing of the Wallachei? to the Frankfurt dancefloor. The tracklist features artists such as Goran Bregovic, Taraf De Haidouks, Fanfare Ciocarlia, Kocani Orkestar, and Boban Markovic Orkestar, established names in Eastern Europe and the Balkans, some of whom have actually played the now-defunct Bucovina Club.
Track List:
01. Banda Ionica - Intro Espinita (1:22)
02. Banda Ionica - Espinita (4:03)
04. Shantel - Dimineata (3:32)
05. The Rootsman - Ta Travudia (4:15)
06. Fanfare Ciocarlia - Tu Romnie (3:36)
07. Goran Bregovic - Wedding Cocek (3:33)
08. Gogol Bordello - Baro Foro (3:50)
09. Kocani Orkestar - Siki, Siki Baba (4:13)
10. Shantel - Bucovina (3:21)
11. Taraf De Haidouks - Carolina (5:26)
12. Fanfare Ciocarlia - Iag Bari (Shantel Remix) (5:07)
13. Goran Bregovic - Sex (4:31)
14. Shantel feat. Boban Markovic Orkestar - Disko (3:50)
15. Shantel - Bucovina (OMFO Dub) (4:42)
Download: