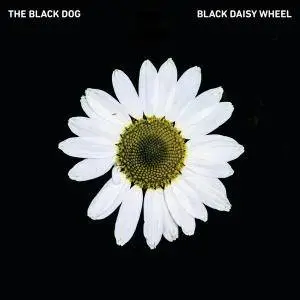 The Black Dog - Black Daisy Wheel (2018)
WEB FLAC (tracks) - 219 MB | MP3 CBR 320 kbps (LAME 3.93) - 106 MB | Front cover
Genre: Electronic, Ambient | RAR 3% Rec. | Label: Dust Science Recordings
Long familiar with the tropes and pitfalls of esoteric undergrounds, in both the pre- and post internet eras, The Black Dog have ventured deep into contemporary conspiratorial cultures with a trenchantly critical eye. In the 80s, conspiracy theories were a tonic for a sceptical mind, a stimulant to agile thinking. Today, they have become the stock in trade of mainstream political influence. The scene has morphed into a rabbit hole where nothing is "really" real, everything is a hoax, and everyone is out to get you.
Tracklist:
01. Black Daisy Wheel
02. Who He Was
03. Cognitive Dissident
04. Seroxat Smile
05. Out Of Reach
06. We Must Repeat
07. Bye Thee Bye
08. Lost To The Black Sun
09. Autohoaxer
10. Shutter Head
11. Tell Me What You Remember (Feat Emika)
Total time:
45:07

PERFORMER: auCDtect Task Manager, ver. 1.6.0 RC1 build 1.6.0.1
Copyright © 2008-2010 y-soft. All rights reserved

ANALYZER: auCDtect: CD records authenticity detector, version 0.8.2
Copyright © 2004 Oleg Berngardt. All rights reserved.
Copyright © 2004 Alexander Djourik. All rights reserved.


FILE: 11 - Tell Me What You Remember (feat. Emika).flac
Size: 16887647 Hash: 710BF81D421D82DB068056036B18735B Accuracy: -m0
Conclusion: CDDA 100%
Signature: 205556B4FAE84F9B14D00F40F48EDE4F22A29FD3
FILE: 10 - Shutter Head.flac
Size: 11360151 Hash: 195342CF9B7D4CF6FAB146DC1FB4C265 Accuracy: -m0
Conclusion: CDDA 100%
Signature: 4316F6479323A5F498BB484405E74DF80E7D5893
FILE: 09 - Autohoaxer.flac
Size: 24176742 Hash: 0489DFE1D685CC6B0AF7E57F1FF85369 Accuracy: -m0
Conclusion: CDDA 100%
Signature: 11CA88662754FCB95AA857601765E2C9511D527E
FILE: 08 - Lost To The Black Sun.flac
Size: 16500373 Hash: 6C9CD4A41927FF8C1337DD8D3785760F Accuracy: -m0
Conclusion: CDDA 100%
Signature: A3B7CCE631CEF9B30C00B57BE86EB49DF043AB56
FILE: 07 - Bye Thee Bye.flac
Size: 23657331 Hash: 2B911BE65AAC93B5FC0CD241625BEABE Accuracy: -m0
Conclusion: CDDA 100%
Signature: B1B46D4C882BD427D5764D6855A16303678DF6F3
FILE: 06 - We Must Repeat.flac
Size: 21264118 Hash: 53468ABFAECEC822AAC0013A8A3D8B73 Accuracy: -m0
Conclusion: CDDA 100%
Signature: 1CA1DC3E647F10215D6F5C41046C8AA9BAED849A
FILE: 05 - Out Of Reach.flac
Size: 21451735 Hash: 6BA6401585D1A2DB21D95034D71A3AE8 Accuracy: -m0
Conclusion: CDDA 100%
Signature: 6C240F99047BB0E53A7DA162DF2D1A9C30319C62
FILE: 04 - Seroxat Smile.flac
Size: 16777451 Hash: 88FA8A00A171EFC3111A05BAA5EED89C Accuracy: -m0
Conclusion: CDDA 100%
Signature: F54474EFCC33053538C1263761E03EBD63D9794B
FILE: 03 - Cognitive Dissident.flac
Size: 18475744 Hash: 7BA2AA7641F6F34D7E7554C25BFDE871 Accuracy: -m0
Conclusion: CDDA 100%
Signature: CE64264C231C42B1F69FD581479946F3F96D61D0
FILE: 02 - Who He Was.flac
Size: 19422930 Hash: 4919B9EFCF3846733CB14E7E3A97E5DD Accuracy: -m0
Conclusion: CDDA 100%
Signature: D95A15C791E59C4B2EA4E742A3E98105A6758972
FILE: 01 - Black Daisy Wheel.flac
Size: 33143728 Hash: CFB6C3B67CE60C66ED65746995F687E1 Accuracy: -m0
Conclusion: MPEG 100%
Signature: A8F0298EF1EAB28CC302F5C9B686E170E0A81EAF