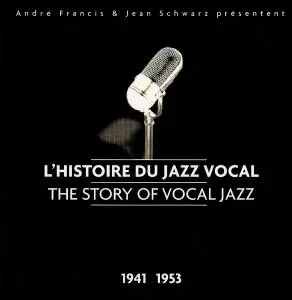 V.A. - The Story Of Vocal Jazz 1941-1953 [10CD Box Set] (2004)
EAC Rip | FLAC (image+.cue+log) - 3,44 GB | MP3 CBR 320 kbps (LAME 3.93) - 1,87 GB | Covers - 67 MB
Genre: Vocal Jazz, Swing, Blues | RAR 3% Rec. | Label: Le Chant Du Monde (574 1311.20)
A chronological history of jazz vocal presented by André Francis and Jean Schwarz. 10 CDs with more than 12 hours of music.
The resulting 2 boxed sets of 10 CDs in each, unlike any other available today, groups together the main vocalists in the story of jazz from the first half of the 20th century. Each of these 20 CDs offers in more or less the same proportion, the purest of African-American song with gospel and blues singers, from truculent Ma Rainey to majestic Bessie Smith, sophisticated Sarah Vaughan to popular Louis Prima, the folk-related tones of Charlie Patton to the honeyed voice of Frank Sinatra.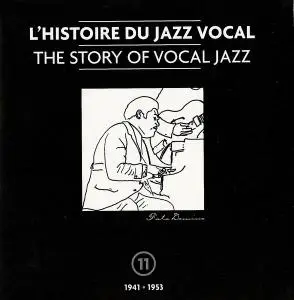 CD 11
EAC Rip | FLAC (image+.cue+log) - 311 MB | MP3 CBR 320 kbps (LAME 3.93) - 188 MB | Covers included
Genre: Vocal Jazz, Swing, Blues | RAR 3% Rec. | Label: Le Chant Du Monde (574 1311)
Tracklist:
01. Sister Rosetta Tharpe - Rock Me (1941) (2:35)
02. Lena Horne - You're My Thrill (1941-01-07) (3:17)
03. Una Mae Carlisle - Blitzkrieg Baby (1941-03-10) (3:22)
04. Big Bill Broonzy - I Feel So Good (1941) (2:47)
05. Ella Fitzgerald - My Man (1941-03-31) (3:02)
06. Dick Haymes - I'll Get By (1941-04-07) (2:43)
07. Lil Green - Why Don't You Do Right? (1941-04-23) (2:57)
08. Tex Beneke & Paula Kelly - Chattanooga Choo Choo (1941-05-07) (3:27)
09. Champion Jack Dupree - That's All Right (1941) (2:35)
10. Anita O'Day & Roy Elridge - Let Me Off Uptown (1941-05-08) (3:06)
11. Billie Holiday - Am I Blue (1941-05-09) (2:52)
12. Billie Holiday - God Bless The Child (1941-05-09) (2:58)
13. Big Maceo - Worried Life Blues (1941) (2:53)
14. Helen Forrest & Benny Goodman Orchestra - When The Sun Comes Out (1941-06-04) (2:54)
15. Sister Rosetta Tharpe & Lucky Millinder Orchestra - Trouble In Mind (1941-06-27) (2:35)
16. Fats Waller - Come And Get It (1941-07-01) (2:44)
17. Herb Jeffries & Duke Ellington Orchestra - Jump For Joy (1941-07-12) (2:54)
18. Art Tatum - Toledo Blues (1941-07-26) (3:36)
19. Big Joe Turner - Blues On Central Avenue (1941-09-08) (2:39)
20. Ivie Anderson & Duke Ellington Orchestra - Rocks On My Bed (1941-09-26) (3:08)
21. Hot Lips Page & Artie Shaw Orchestra - St. James Infirmary (1941-11-12) (6:22)
22. Brownie McGhee - Unfair Blues (1941) (2:48)
23. Walter Brown - New Confessin' The Blues (1941-11-18) (3:01)
24. Memphis Slim - Whiskey And Gin Blues (1941-12-04) (2:47)
25. Lena Horne - Stormy Weather (1941-12-15) (3:18)
Total time:
01:17:31
Exact Audio Copy V0.99 prebeta 4 from 23. January 2008

Отчёт EAC об извлечении, выполненном 21. августа 2009, 18:52

Various / L'histoire du Jazz Vocal - CD 11

Дисковод: Optiarc DVD RW AD-7170A Adapter: 0 ID: 0

Режим чтения : Достоверность
Использование точного потока : Да
Отключение кэша аудио : Да
Использование указателей C2 : Нет

Коррекция смещения при чтении : 48
Способность читать области Lead-in и Lead-out : Нет
Заполнение пропущенных сэмплов тишиной : Да
Удаление блоков с тишиной в начале и конце : Нет
При вычислениях CRC использовались нулевые сэмплы : Да
Интерфейс : Встроенный Win32-интерфейс для Win NT/2000

Выходной формат : Пользовательский кодировщик
Выбранный битрейт : 768 kBit/s
Качество : Высокий
Добавление ID3-тэга : Да
Утилита сжатия : C:\Program Files\Exact Audio Copy\Flac\flac.exe
Дополнительные параметры : -6 -V -T "ARTIST=%a" -T "TITLE=%t" -T "ALBUM=%g" -T "DATE=%y" -T "TRACKNUMBER=%n" -T "GENRE=%m" -T "COMMENT=%e" %s -o %d


TOC извлечённого CD

Трек | Старт | Длительность | Начальный сектор | Конечный сектор
––––––––––––––––––––––––––––––––––-
1 | 0:00.00 | 2:35.73 | 0 | 11697
2 | 2:35.73 | 3:17.38 | 11698 | 26510
3 | 5:53.36 | 3:22.06 | 26511 | 41666
4 | 9:15.42 | 2:47.69 | 41667 | 54260
5 | 12:03.36 | 3:02.63 | 54261 | 67973
6 | 15:06.24 | 2:43.60 | 67974 | 80258
7 | 17:50.09 | 2:57.57 | 80259 | 93590
8 | 20:47.66 | 3:27.49 | 93591 | 109164
9 | 24:15.40 | 2:35.15 | 109165 | 120804
10 | 26:50.55 | 3:06.02 | 120805 | 134756
11 | 29:56.57 | 2:52.42 | 134757 | 147698
12 | 32:49.24 | 2:58.24 | 147699 | 161072
13 | 35:47.48 | 2:53.31 | 161073 | 174078
14 | 38:41.04 | 2:54.72 | 174079 | 187200
15 | 41:36.01 | 2:35.10 | 187201 | 198835
16 | 44:11.11 | 2:44.16 | 198836 | 211151
17 | 46:55.27 | 2:54.39 | 211152 | 224240
18 | 49:49.66 | 3:36.35 | 224241 | 240475
19 | 53:26.26 | 2:39.37 | 240476 | 252437
20 | 56:05.63 | 3:08.50 | 252438 | 266587
21 | 59:14.38 | 6:22.28 | 266588 | 295265
22 | 65:36.66 | 2:48.02 | 295266 | 307867
23 | 68:24.68 | 3:01.00 | 307868 | 321442
24 | 71:25.68 | 2:47.11 | 321443 | 333978
25 | 74:13.04 | 3:18.11 | 333979 | 348839


Характеристики диапазона извлечения и сообщения об ошибках

Выбранный диапазон

Имя файла C:\Downloads\The Story Of Vocal Jazz 1941-1953 (10 CD)\CD 1\Various - L'histoire du Jazz Vocal - CD 11.wav

Пиковый уровень 95.2 %
Качество диапазона 100.0 %
CRC теста B0FBDF0F
CRC копии B0FBDF0F
Копирование… OK

Ошибок не произошло


AccurateRip: сводка

Трек 1 нет в базе данных
Трек 2 нет в базе данных
Трек 3 нет в базе данных
Трек 4 нет в базе данных
Трек 5 нет в базе данных
Трек 6 нет в базе данных
Трек 7 нет в базе данных
Трек 8 нет в базе данных
Трек 9 нет в базе данных
Трек 10 нет в базе данных
Трек 11 нет в базе данных
Трек 12 нет в базе данных
Трек 13 нет в базе данных
Трек 14 нет в базе данных
Трек 15 нет в базе данных
Трек 16 нет в базе данных
Трек 17 нет в базе данных
Трек 18 нет в базе данных
Трек 19 нет в базе данных
Трек 20 нет в базе данных
Трек 21 нет в базе данных
Трек 22 нет в базе данных
Трек 23 нет в базе данных
Трек 24 нет в базе данных
Трек 25 нет в базе данных

Ни одного трека нет в базе AccurateRip

Конец отчёта
[CUETools log; Date: 27.03.2020 17:55:56; Version: 2.1.4]
[CTDB TOCID: RePqcItkv0Nf195F5b6gL9Dukfg-] found.
Track | CTDB Status
1 | (9/9) Accurately ripped
2 | (9/9) Accurately ripped
3 | (9/9) Accurately ripped
4 | (9/9) Accurately ripped
5 | (9/9) Accurately ripped
6 | (9/9) Accurately ripped
7 | (9/9) Accurately ripped
8 | (9/9) Accurately ripped
9 | (8/9) Accurately ripped
10 | (9/9) Accurately ripped
11 | (9/9) Accurately ripped
12 | (8/9) Accurately ripped
13 | (9/9) Accurately ripped
14 | (9/9) Accurately ripped
15 | (9/9) Accurately ripped
16 | (9/9) Accurately ripped
17 | (9/9) Accurately ripped
18 | (9/9) Accurately ripped
19 | (9/9) Accurately ripped
20 | (9/9) Accurately ripped
21 | (9/9) Accurately ripped
22 | (9/9) Accurately ripped
23 | (9/9) Accurately ripped
24 | (9/9) Accurately ripped
25 | (9/9) Accurately ripped
[AccurateRip ID: 004351db-04c1501d-91122b19] found.
Track [ CRC | V2 ] Status
01 [3677d16b|9018b764] (02+07/09) Accurately ripped
02 [5f92f48d|56d0a8e4] (02+07/09) Accurately ripped
03 [dd67ab58|65bfc844] (02+07/09) Accurately ripped
04 [279ba421|c6afcce1] (02+07/09) Accurately ripped
05 [2dd0c4f3|1e635ff8] (02+07/09) Accurately ripped
06 [880be29b|1a605834] (02+07/09) Accurately ripped
07 [5b70aa75|edb27e15] (02+08/10) Accurately ripped
08 [741dd73d|144b9462] (02+07/09) Accurately ripped
09 [2925aa03|3ae6b839] (02+07/09) Accurately ripped
10 [d99266af|246e0b1a] (02+08/10) Accurately ripped
11 [13d13e03|7f87fb17] (02+08/10) Accurately ripped
12 [e601da2d|54b11b6a] (02+07/09) Accurately ripped
13 [0e72fc4d|a2e27de8] (02+08/10) Accurately ripped
14 [2a33d2e6|cca8764c] (02+08/10) Accurately ripped
15 [6d89a6fc|cb9e040c] (02+08/10) Accurately ripped
16 [a6112359|f7f4ca67] (02+08/10) Accurately ripped
17 [20e16820|ca7636b9] (02+08/10) Accurately ripped
18 [b14f7da3|68840242] (02+08/10) Accurately ripped
19 [cef7e625|5ead3e8a] (02+08/10) Accurately ripped
20 [99c4868e|6bb69926] (02+08/10) Accurately ripped
21 [bfb6781b|89fea082] (02+08/10) Accurately ripped
22 [d87afb8e|2cd7aadc] (02+08/10) Accurately ripped
23 [15a9f213|84ad6505] (02+08/10) Accurately ripped
24 [f971edb4|ab2fcc16] (02+08/10) Accurately ripped
25 [1925adbb|57f93f73] (02+07/09) Accurately ripped

Track Peak [ CRC32 ] [W/O NULL] [ LOG ]
– 95,2 [B0FBDF0F] [F15FEA24] CRC32
01 83,6 [78CF49A0] [CE3F8C49]
02 82,6 [CDC263AD] [C459BAC3]
03 70,4 [E2FB6D81] [2502651B]
04 95,2 [DCE951E8] [9022BD9A]
05 73,0 [462CD8B4] [81660BC2]
06 83,7 [D7A6F8E5] [703018AC]
07 85,2 [2569C777] [5C100FA4]
08 84,5 [8A7AE4F5] [9E7B3AE1]
09 85,0 [72C238C3] [0AA58BB5]
10 76,4 [983E4F43] [9512C277]
11 76,5 [9C2F4DD6] [9FE3E6EA]
12 68,9 [BFC9E805] [7446BE4B]
13 64,8 [93376359] [7BB66017]
14 82,8 [4E4A6FDA] [651625BC]
15 76,7 [215609B7] [384C81ED]
16 70,4 [43C0B080] [4AC44566]
17 67,4 [B3A94070] [9A7813A9]
18 75,4 [9E6F67C2] [27F61D49]
19 70,4 [29251CBB] [2E9DE864]
20 85,4 [8A38A509] [10E783FF]
21 74,0 [4361B8BD] [70978EF7]
22 65,3 [8E42084F] [27B638E2]
23 86,5 [CDE5B678] [EDB7AD88]
24 83,3 [AB7A62D4] [4D2C6FCC]
25 65,0 [4C650A4D] [6703BE62]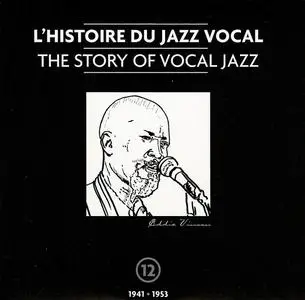 CD 12
EAC Rip | FLAC (image+.cue+log) - 314 MB | MP3 CBR 320 kbps (LAME 3.93) - 186 MB | Covers included
Genre: Vocal Jazz, Swing, Blues | RAR 3% Rec. | Label: Le Chant Du Monde (574 1312)
Tracklist:
01. Southern Sons - I'm Free at Last [1942] (3:12)
02. Georgia Peach & Her Gospel Singers - Do Lord Send Me [1942] (2:49)
03. Helen Forrest with Harry James & HO - Skylark [1942-01-29] (3:21)
04. Lonnie Johnson - Fly Right, Baby [1942-02-13] (3:20)
05. Anita O'Day with Gene Krupa & HO - That's What You Think [1942-02-26] (3:15)
06. Jazz Gillum - I'm Gonna Leave You on the Outskirts of Town [1942] (2:56)
07. Peggy Lee with Benny Goodman & HO - Why Don't You Do Right? [1942-02-27] (3:15)
08. Billy Eckstine with Earl Hines & HO - Skylark [1942-03-19] (3:10)
09. Bonnie Davis - Don't Stop Now [1942] (2:45)
10. Una Mae Morse with Freddie Slack & HO - Cow Cow Boogie [1942-05-21] (3:14)
11. Billie Holiday with Paul Whiteman & HO - Trav'lin' Light [1942-06-12] (3:17)
12. Leadbelly - Goodnight Irene [1943] (1:55)
13. Sister Rosetta Tharpe - This Train [1943] (2:41)
14. Golden Gate Quartet - Rock My Soul [1943] (2:01)
15. Ada Brown with Fats Waller & His Rhythm - That Ain't Right [1943-01-23] (2:55)
16. Lena Horne with Benny Carter & HO - Honeysuckle Rose [1943-04-27] (2:57)
17. Louis Jordan & His Tympany Five - Is You Is or Is You Ain't My Baby? [1943-10-04] (2:45)
18. Ella Fitzgerald with the Ink Spots - Cow Cow Boogie [1943-11-03] (2:56)
19. Betty Rochй with Duke Ellington & HO - Go Away Blues [1943-11-09] (2:05)
20. June Richmond with Andy Kirk & HO - Baby, Don't You Tell Me No Lie [1943-12-03] (3:11)
21. Nat King Cole - Embraceable You [1943-12-15] (3:25)
22. Dinah Washington - Salty Papa Blues [1943-12-29] (3:03)
23. Woody Guthrie - This Land Is Your Land [1944] (2:46)
24. Memphis Minnie - When My Man Comes Home [1944] (2:36)
25. Ida James & Nat King Cole - Close to You [1944-01] (3:47)
26. Eddie 'Cleanhead' Vinson with Cootie Williams & HO - Cherry Red Blues [1944-01-06] (3:02)
Total time:
01:16:51
Exact Audio Copy V0.99 prebeta 4 from 23. January 2008

Отчёт EAC об извлечении, выполненном 21. августа 2009, 19:50

Various / The Story of Vocal Jazz: 1941-1953 [disc 12]

Дисковод: Optiarc DVD RW AD-7170A Adapter: 0 ID: 0

Режим чтения : Достоверность
Использование точного потока : Да
Отключение кэша аудио : Да
Использование указателей C2 : Нет

Коррекция смещения при чтении : 48
Способность читать области Lead-in и Lead-out : Нет
Заполнение пропущенных сэмплов тишиной : Да
Удаление блоков с тишиной в начале и конце : Нет
При вычислениях CRC использовались нулевые сэмплы : Да
Интерфейс : Встроенный Win32-интерфейс для Win NT/2000

Выходной формат : Пользовательский кодировщик
Выбранный битрейт : 768 kBit/s
Качество : Высокий
Добавление ID3-тэга : Да
Утилита сжатия : C:\Program Files\Exact Audio Copy\Flac\flac.exe
Дополнительные параметры : -6 -V -T "ARTIST=%a" -T "TITLE=%t" -T "ALBUM=%g" -T "DATE=%y" -T "TRACKNUMBER=%n" -T "GENRE=%m" -T "COMMENT=%e" %s -o %d


TOC извлечённого CD

Трек | Старт | Длительность | Начальный сектор | Конечный сектор
––––––––––––––––––––––––––––––––––-
1 | 0:00.00 | 3:12.22 | 0 | 14421
2 | 3:12.22 | 2:49.25 | 14422 | 27121
3 | 6:01.47 | 3:21.54 | 27122 | 42250
4 | 9:23.26 | 3:20.52 | 42251 | 57302
5 | 12:44.03 | 3:15.52 | 57303 | 71979
6 | 15:59.55 | 2:56.59 | 71980 | 85238
7 | 18:56.39 | 3:15.01 | 85239 | 99864
8 | 22:11.40 | 3:10.10 | 99865 | 114124
9 | 25:21.50 | 2:45.37 | 114125 | 126536
10 | 28:07.12 | 3:14.28 | 126537 | 141114
11 | 31:21.40 | 3:17.02 | 141115 | 155891
12 | 34:38.42 | 1:55.74 | 155892 | 164590
13 | 36:34.41 | 2:41.45 | 164591 | 176710
14 | 39:16.11 | 2:01.29 | 176711 | 185814
15 | 41:17.40 | 2:55.28 | 185815 | 198967
16 | 44:12.68 | 2:57.22 | 198968 | 212264
17 | 47:10.15 | 2:45.46 | 212265 | 224685
18 | 49:55.61 | 2:56.07 | 224686 | 237892
19 | 52:51.68 | 2:05.18 | 237893 | 247285
20 | 54:57.11 | 3:11.61 | 247286 | 261671
21 | 58:08.72 | 3:25.22 | 261672 | 277068
22 | 61:34.19 | 3:03.06 | 277069 | 290799
23 | 64:37.25 | 2:46.58 | 290800 | 303307
24 | 67:24.08 | 2:36.21 | 303308 | 315028
25 | 70:00.29 | 3:47.59 | 315029 | 332112
26 | 73:48.13 | 3:02.53 | 332113 | 345815


Характеристики диапазона извлечения и сообщения об ошибках

Выбранный диапазон

Имя файла C:\Downloads\The Story Of Vocal Jazz 1941-1953 (10 CD)\CD 2\Various - The Story of Vocal Jazz 1941-1953 [disc 12].wav

Пиковый уровень 99.3 %
Качество диапазона 100.0 %
CRC теста 6867C99C
CRC копии 6867C99C
Копирование… OK

Ошибок не произошло


AccurateRip: сводка

Трек 1 точное извлечение (доверие 1) [566EC494]
Трек 2 точное извлечение (доверие 1) [6524A347]
Трек 3 точное извлечение (доверие 1) [2F5493A8]
Трек 4 точное извлечение (доверие 1) [BBF5A35F]
Трек 5 точное извлечение (доверие 1) [4F91D1D4]
Трек 6 точное извлечение (доверие 1) [7717FCD1]
Трек 7 точное извлечение (доверие 1) [FC2EB07F]
Трек 8 точное извлечение (доверие 1) [C17D0FA7]
Трек 9 точное извлечение (доверие 1) [ED5F87E2]
Трек 10 точное извлечение (доверие 1) [B1B71BDF]
Трек 11 точное извлечение (доверие 1) [51F58CAE]
Трек 12 точное извлечение (доверие 1) [8ADA6C50]
Трек 13 точное извлечение (доверие 1) [CC72AD58]
Трек 14 точное извлечение (доверие 1) [6B2D495A]
Трек 15 точное извлечение (доверие 1) [FBF0930F]
Трек 16 точное извлечение (доверие 1) [461D0784]
Трек 17 точное извлечение (доверие 1) [EAD41635]
Трек 18 точное извлечение (доверие 1) [1C3EE5FF]
Трек 19 точное извлечение (доверие 1) [EAF751C1]
Трек 20 точное извлечение (доверие 1) [1E1BBC07]
Трек 21 точное извлечение (доверие 1) [8321AE04]
Трек 22 точное извлечение (доверие 1) [67A599E1]
Трек 23 точное извлечение (доверие 1) [D596C1F4]
Трек 24 точное извлечение (доверие 1) [6D4ED68D]
Трек 25 точное извлечение (доверие 1) [4DEE236E]
Трек 26 точное извлечение (доверие 1) [6D9AFDED]

Все треки извлечены точно

Конец отчёта
[CUETools log; Date: 27.03.2020 17:56:54; Version: 2.1.4]
[CTDB TOCID: AZVW0GWTz2YobFomRsJvircEePc-] found.
Track | CTDB Status
1 | (10/10) Accurately ripped
2 | (10/10) Accurately ripped
3 | (10/10) Accurately ripped
4 | (10/10) Accurately ripped
5 | (10/10) Accurately ripped
6 | (10/10) Accurately ripped
7 | (10/10) Accurately ripped
8 | (10/10) Accurately ripped
9 | (10/10) Accurately ripped
10 | (10/10) Accurately ripped
11 | (10/10) Accurately ripped
12 | (10/10) Accurately ripped
13 | (10/10) Accurately ripped
14 | (10/10) Accurately ripped
15 | (10/10) Accurately ripped
16 | (10/10) Accurately ripped
17 | (10/10) Accurately ripped
18 | ( 9/10) Accurately ripped
19 | (10/10) Accurately ripped
20 | (10/10) Accurately ripped
21 | (10/10) Accurately ripped
22 | (10/10) Accurately ripped
23 | (10/10) Accurately ripped
24 | (10/10) Accurately ripped
25 | (10/10) Accurately ripped
26 | ( 9/10) Accurately ripped
[AccurateRip ID: 0047ddf1-0532d60a-a612021a] found.
Track [ CRC | V2 ] Status
01 [566ec494|bcc4558d] (03+08/11) Accurately ripped
02 [6524a347|6f314302] (03+08/11) Accurately ripped
03 [2f5493a8|2624fe4a] (03+08/11) Accurately ripped
04 [bbf5a35f|09ce518f] (03+08/11) Accurately ripped
05 [4f91d1d4|7a46a929] (03+08/11) Accurately ripped
06 [7717fcd1|a0e41f51] (03+08/11) Accurately ripped
07 [fc2eb07f|e4534020] (03+08/11) Accurately ripped
08 [c17d0fa7|435d26e6] (03+08/11) Accurately ripped
09 [ed5f87e2|f2da9046] (03+08/11) Accurately ripped
10 [b1b71bdf|64594ba6] (03+08/11) Accurately ripped
11 [51f58cae|881b5e5d] (03+08/11) Accurately ripped
12 [8ada6c50|95ffe580] (03+08/11) Accurately ripped
13 [cc72ad58|6e8876cf] (03+08/11) Accurately ripped
14 [6b2d495a|64d9b1b2] (03+08/11) Accurately ripped
15 [fbf0930f|2a35e0dc] (03+08/11) Accurately ripped
16 [461d0784|fc35a47d] (03+08/11) Accurately ripped
17 [ead41635|61283876] (03+08/11) Accurately ripped
18 [1c3ee5ff|628bbc99] (03+08/11) Accurately ripped
19 [eaf751c1|16fc8f90] (03+08/11) Accurately ripped
20 [1e1bbc07|f791ff29] (03+08/11) Accurately ripped
21 [8321ae04|97442b00] (03+08/11) Accurately ripped
22 [67a599e1|d7d545cf] (03+08/11) Accurately ripped
23 [d596c1f4|a4c37146] (03+08/11) Accurately ripped
24 [6d4ed68d|19e8f023] (03+08/11) Accurately ripped
25 [4dee236e|0b9cf7a7] (03+08/11) Accurately ripped
26 [6d9afded|71f798ea] (03+07/10) Accurately ripped

Track Peak [ CRC32 ] [W/O NULL] [ LOG ]
– 99,3 [6867C99C] [C7724368] CRC32
01 82,1 [60702CB0] [91689BD6]
02 79,2 [00C92B39] [9CB8C225]
03 60,2 [1A06FDEF] [6993DA71]
04 80,9 [C06B42C6] [50D54340]
05 90,6 [361C8A64] [9202C7A1]
06 99,3 [D2D4B339] [AF789923]
07 82,6 [33E419CE] [85BEF70E]
08 80,3 [82E7E7DE] [972AF718]
09 81,3 [EC21289D] [9AC378AF]
10 86,3 [AC22CDE3] [BA040F83]
11 76,8 [CBDE21A4] [36B43248]
12 84,4 [7DFF9C6C] [8548BC32]
13 79,4 [8C707E1F] [079CF002]
14 84,9 [C83131B5] [D1593C36]
15 78,9 [6EAB813A] [2E8EBBC8]
16 77,1 [A5D6E2D5] [1BEB2D9C]
17 82,4 [779A2630] [ECEA74E3]
18 76,5 [D36B4CD7] [B3534126]
19 82,4 [4EC3ABF3] [EEAB00A0]
20 79,3 [1BBB894C] [1A7E7F60]
21 86,0 [FCB1E5C0] [46CE2D7D]
22 83,9 [8F67F6F7] [4D422B0A]
23 80,1 [A81208F1] [29F3DE73]
24 81,7 [CFD03E43] [3A3F50F1]
25 81,3 [3E5ABBEB] [CF1F7417]
26 80,2 [E8B99A24] [A149ACD2]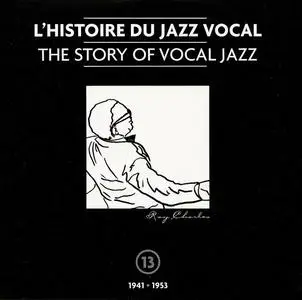 CD 13
EAC Rip | FLAC (image+.cue+log) - 321 MB | MP3 CBR 320 kbps (LAME 3.93) - 188 MB | Covers included
Genre: Vocal Jazz, Swing, Blues | RAR 3% Rec. | Label: Le Chant Du Monde (574 1313)
Tracklist:
01. Louis Prima - The Very Thought of You [1944-04] (2:35)
02. Billie Holiday with Eddie Heywood - As Time Goes By [1944-04-01] (3:12)
03. Billie Holiday with Eddie Heywood - He's Funny That Way [1944-04-08] (3:15)
04. Five Red Caps - Boogie Woogie on a Saturday Night [1944-05-04] (2:54)
05. Cecil Grant - I Wonder [1944-06] (3:41)
06. Dorothy Dandridge & Louis Armstrong - Whatcha Say [1944-08-09] (3:06)
07. Billy Eckstine & HO - Blowing the Blues Away [1944-09-05] (3:10)
08. Sister Rosetta Tharpe - Strange Things Happening Every Day [1944-09-22] (2:51)
09. Billie Holiday with Toots Camarata - Lover Man [1944-10-04] (3:18)
10. Ella Johnson & Buddy Johnson - That's The Stuff You Gotta Watch [1944-10-04] (3:09)
11. Peggy Mann with Benny Goodman - Ev'ry Time We Say Goodbye [1944-11-16] (3:18)
12. Sarah Vaughan with Teddy Wilson - September Song [1944-11-19] (3:07)
13. Doris Day with Les Brown - Sentimental Journey [1944-11-20] (3:48)
14. Kitty Kallen with Harry James - I'm Beginning to See the Light [1944-11-21] (3:18)
15. Lena Horne with Horace Henderson - As Long as I Live [1944-11-21] (2:45)
16. Josh White - Number 12 Train [1944-12] (3:46)
17. Jimmy Rushing with Count Basie - Jimmy's Blues [1944-12-06] (2:56)
18. Lee Wiley with Eddie Condon - Wherever There's Love [1944-12-12] (3:04)
19. Woody Herman & HO - I Ain't Got Nothin' but the Blues [1944-12-12] (3:03)
20. Sarah Vaughan with Dizzy Gillespie - A Night in Tunisia [1944-12-31] (2:33)
21. Tampa Red - Mercy Mama Blues [1945] (2:49)
22. Ivory Joe Hunter - Blues at Sunrise [1945] (3:17)
23. Rubberlegs Williams with Clyde Hart - That's the Blues [1945-01-04] (2:57)
24. Louis Jordan & His Tympany Five - Caldonia Boogie [1945-01-19] (2:44)
25. Buddy Stewart & Dave Lambert with Gene Krupa - What's This [1945-01-22] (2:43)
Total time:
01:17:32
Exact Audio Copy V0.99 prebeta 4 from 23. January 2008

Отчёт EAC об извлечении, выполненном 21. августа 2009, 20:29

Various / The Story of Vocal Jazz: 1941-1953 [disc 13]

Дисковод: Optiarc DVD RW AD-7170A Adapter: 0 ID: 0

Режим чтения : Достоверность
Использование точного потока : Да
Отключение кэша аудио : Да
Использование указателей C2 : Нет

Коррекция смещения при чтении : 48
Способность читать области Lead-in и Lead-out : Нет
Заполнение пропущенных сэмплов тишиной : Да
Удаление блоков с тишиной в начале и конце : Нет
При вычислениях CRC использовались нулевые сэмплы : Да
Интерфейс : Встроенный Win32-интерфейс для Win NT/2000

Выходной формат : Пользовательский кодировщик
Выбранный битрейт : 768 kBit/s
Качество : Высокий
Добавление ID3-тэга : Да
Утилита сжатия : C:\Program Files\Exact Audio Copy\Flac\flac.exe
Дополнительные параметры : -6 -V -T "ARTIST=%a" -T "TITLE=%t" -T "ALBUM=%g" -T "DATE=%y" -T "TRACKNUMBER=%n" -T "GENRE=%m" -T "COMMENT=%e" %s -o %d


TOC извлечённого CD

Трек | Старт | Длительность | Начальный сектор | Конечный сектор
––––––––––––––––––––––––––––––––––-
1 | 0:00.00 | 2:35.18 | 0 | 11642
2 | 2:35.18 | 3:12.71 | 11643 | 26113
3 | 5:48.14 | 3:15.47 | 26114 | 40785
4 | 9:03.61 | 2:54.11 | 40786 | 53846
5 | 11:57.72 | 3:41.35 | 53847 | 70456
6 | 15:39.32 | 3:06.33 | 70457 | 84439
7 | 18:45.65 | 3:10.53 | 84440 | 98742
8 | 21:56.43 | 2:51.45 | 98743 | 111612
9 | 24:48.13 | 3:18.50 | 111613 | 126512
10 | 28:06.63 | 3:09.40 | 126513 | 140727
11 | 31:16.28 | 3:18.67 | 140728 | 155644
12 | 34:35.20 | 3:07.37 | 155645 | 169706
13 | 37:42.57 | 3:48.54 | 169707 | 186860
14 | 41:31.36 | 3:18.02 | 186861 | 201712
15 | 44:49.38 | 2:45.74 | 201713 | 214161
16 | 47:35.37 | 3:46.56 | 214162 | 231167
17 | 51:22.18 | 2:56.32 | 231168 | 244399
18 | 54:18.50 | 3:04.28 | 244400 | 258227
19 | 57:23.03 | 3:03.38 | 258228 | 271990
20 | 60:26.41 | 2:33.21 | 271991 | 283486
21 | 62:59.62 | 2:49.14 | 283487 | 296175
22 | 65:49.01 | 3:17.64 | 296176 | 311014
23 | 69:06.65 | 2:57.54 | 311015 | 324343
24 | 72:04.44 | 2:44.06 | 324344 | 336649
25 | 74:48.50 | 2:43.20 | 336650 | 348894


Характеристики диапазона извлечения и сообщения об ошибках

Выбранный диапазон

Имя файла C:\Downloads\The Story Of Vocal Jazz 1941-1953 (10 CD)\CD 3\Various - The Story of Vocal Jazz 1941-1953 [disc 13].wav

Пиковый уровень 90.0 %
Качество диапазона 100.0 %
CRC теста 592AD6D5
CRC копии 592AD6D5
Копирование… OK

Ошибок не произошло


AccurateRip: сводка

Трек 1 точное извлечение (доверие 1) [21F34D0B]
Трек 2 точное извлечение (доверие 1) [67B19D19]
Трек 3 точное извлечение (доверие 1) [A43F2E31]
Трек 4 точное извлечение (доверие 1) [6D813B51]
Трек 5 точное извлечение (доверие 1) [F91334F3]
Трек 6 точное извлечение (доверие 1) [986002BA]
Трек 7 точное извлечение (доверие 1) [42FF8307]
Трек 8 точное извлечение (доверие 1) [167E23A5]
Трек 9 точное извлечение (доверие 1) [EC948FB2]
Трек 10 точное извлечение (доверие 1) [332CD3D8]
Трек 11 точное извлечение (доверие 1) [FF3B21C2]
Трек 12 точное извлечение (доверие 1) [1EB5A3E4]
Трек 13 точное извлечение (доверие 1) [BCA384E3]
Трек 14 точное извлечение (доверие 1) [A80B419B]
Трек 15 точное извлечение (доверие 1) [AB9477AA]
Трек 16 точное извлечение (доверие 1) [29F25CF7]
Трек 17 точное извлечение (доверие 1) [78B3CA8E]
Трек 18 точное извлечение (доверие 1) [FBD44B1D]
Трек 19 точное извлечение (доверие 1) [667BCBB7]
Трек 20 точное извлечение (доверие 1) [5513D682]
Трек 21 точное извлечение (доверие 1) [6D64D770]
Трек 22 точное извлечение (доверие 1) [D2B3B1E5]
Трек 23 точное извлечение (доверие 1) [F4693EA1]
Трек 24 точность не определена (достоверность 1) [DF08D2C2], AccurateRip вернул [4B99C35E]
Трек 25 точность не определена (достоверность 1) [3EE5F95E], AccurateRip вернул [B729BC4F]

23 трек(и) скопированы точно
2 трек(и) не удалось проверить на точность

Некоторые треки не прошли проверку на точность

Конец отчёта
[CUETools log; Date: 27.03.2020 17:57:37; Version: 2.1.4]
[CTDB TOCID: FZPzQj.Nm6.L2_Cox1uzs2CF7ss-] found.
Track | CTDB Status
1 | (12/12) Accurately ripped
2 | (11/12) Accurately ripped
3 | (11/12) Accurately ripped
4 | (12/12) Accurately ripped
5 | (12/12) Accurately ripped
6 | (12/12) Accurately ripped
7 | (12/12) Accurately ripped
8 | (12/12) Accurately ripped
9 | (11/12) Accurately ripped
10 | (12/12) Accurately ripped
11 | (12/12) Accurately ripped
12 | (12/12) Accurately ripped
13 | (12/12) Accurately ripped
14 | (12/12) Accurately ripped
15 | (12/12) Accurately ripped
16 | (12/12) Accurately ripped
17 | (12/12) Accurately ripped
18 | (12/12) Accurately ripped
19 | (12/12) Accurately ripped
20 | (12/12) Accurately ripped
21 | (12/12) Accurately ripped
22 | (12/12) Accurately ripped
23 | (12/12) Accurately ripped
24 | (12/12) Accurately ripped
25 | (12/12) Accurately ripped
[AccurateRip ID: 00462e1e-04f073b9-85122b19] found.
Track [ CRC | V2 ] Status
01 [21f34d0b|f6f98662] (03+09/12) Accurately ripped
02 [67b19d19|ba66522c] (03+09/12) Accurately ripped
03 [a43f2e31|24fb5dfe] (03+08/11) Accurately ripped
04 [6d813b51|184d6c1d] (03+09/12) Accurately ripped
05 [f91334f3|4b44e935] (03+09/12) Accurately ripped
06 [986002ba|831243cd] (03+09/12) Accurately ripped
07 [42ff8307|c3683bd8] (03+09/12) Accurately ripped
08 [167e23a5|533316c6] (03+09/12) Accurately ripped
09 [ec948fb2|862d454e] (03+09/12) Accurately ripped
10 [332cd3d8|311258b4] (03+09/12) Accurately ripped
11 [ff3b21c2|1f1737b1] (03+09/12) Accurately ripped
12 [1eb5a3e4|3f276deb] (03+09/12) Accurately ripped
13 [bca384e3|514610d6] (03+09/12) Accurately ripped
14 [a80b419b|c12e1d5e] (03+09/12) Accurately ripped
15 [ab9477aa|56cbab60] (03+09/12) Accurately ripped
16 [29f25cf7|f73704ff] (03+09/12) Accurately ripped
17 [78b3ca8e|d1bcc4fb] (03+09/12) Accurately ripped
18 [fbd44b1d|a0eea6d1] (03+09/12) Accurately ripped
19 [667bcbb7|6ccac4cf] (03+09/12) Accurately ripped
20 [5513d682|d0b04a55] (03+09/12) Accurately ripped
21 [6d64d770|a2ce79c1] (03+09/12) Accurately ripped
22 [d2b3b1e5|49537010] (03+09/12) Accurately ripped
23 [f4693ea1|c0e06681] (03+09/12) Accurately ripped
24 [df08d2c2|4d4c4f40] (00+09/09) Accurately ripped
25 [3ee5f95e|c3d83caa] (00+08/08) Accurately ripped

Track Peak [ CRC32 ] [W/O NULL] [ LOG ]
– 90,0 [592AD6D5] [4ED2AAC2] CRC32
01 78,9 [381FB9FA] [4524EA5C]
02 78,1 [A9E68ED6] [D6011E8D]
03 75,5 [4BF67D7D] [1AF8EC25]
04 84,8 [4002EBE7] [94DE594D]
05 82,4 [DC99E1CA] [9CD7C21E]
06 90,0 [28B83D98] [991B2E3E]
07 59,0 [A75F1D82] [C1639845]
08 82,4 [1043F15E] [41A6C9C1]
09 77,8 [056A1772] [AAC3A16E]
10 75,8 [AC396381] [DB1564E9]
11 81,8 [B188D793] [90BBF86E]
12 79,4 [BD5D6AE3] [3056B825]
13 85,2 [6C13CA03] [702234A5]
14 80,7 [2A56790A] [D13C5309]
15 81,3 [A94B50C9] [5FA1B23B]
16 83,1 [0E921D8F] [7DB8C0CA]
17 77,7 [D5CECDFB] [25F55D14]
18 81,9 [D9DB9F6A] [44520453]
19 86,7 [C7F63944] [0FC7D617]
20 78,1 [CF7F8DC5] [DABE23F5]
21 76,1 [35440057] [2075EE67]
22 82,6 [CB628149] [E7396CF8]
23 76,6 [8E672395] [352AC67C]
24 83,3 [9712B217] [DE5008F4]
25 83,5 [D75BCBC7] [9237D52B]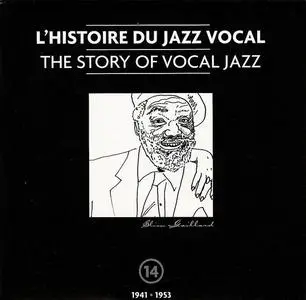 CD 14
EAC Rip | FLAC (image+.cue+log) - 312 MB | MP3 CBR 320 kbps (LAME 3.93) - 189 MB | Covers included
Genre: Vocal Jazz, Swing, Blues | RAR 3% Rec. | Label: Le Chant Du Monde (574 1314)
Tracklist:
01. Frances Wayne & Woody Herman - Happiness is a thing called Joe (1945-02-26) (3:29)
02. Big Bill Broonzy - Why Did You Do That to Me (1945-03) (3:05)
03. Joe Liggins - The Honey Dripper (1945-03-26) (3:06)
04. Ella Fitzgerald - It's Only a Papermoon (1945-03-27) (2:37)
05. T-Bone Walker - T-Bone Boogie (1945-05) (3:05)
06. Joya Sherrill & Duke Ellington - Everything But You (1945-05-01) (2:54)
07. Ernie Andrews - Sooth Me (1945) (2:58)
08. Billy Eckstine - I Love the Rhythm in a Riff (1945-05-02) (2:56)
09. Sarah Vaughan & Dizzy Gillespie - Lover Man (1945-05-11) (3:23)
10. Marie Ellington & Duke Ellington - I Don't Mind (1945-05-12) (3:07)
11. Joe Sherrill, Kay Davis, Marie Ellington - It Don't Mean a Thing If It Ain't Got That Swing (3:02)
12. Joya Sherrill, Kay Davis, Marie Ellington, Al Hibbler - Solitude (1945-05-15) (3:05)
13. Sarah Vaughan & Dizzy Gillespie - Mena to Me (1945-05-25) (2:44)
14. Julia Lee - Dream Lucky Blues (1945 summer) (3:07)
15. Julia Lee - Lotus Blossom (1945 summer) (3:21)
16. Wynonie Harris - Here Comes the Blues (1945-08-02) (2:57)
17. Charles Brown - Driftin' Blues (1945-09-11) (3:15)
18. Ella Fitzgerald - Flying Home (1945-10-04) (2:30)
19. Ernie Andrews - Don't Let the Sun Catch You Crying (1945-10-04) (2:37)
20. Ann Moore & Count Basie - Jivin' Joe Jackson (1945-10-09) (2:20)
21. Al Hibbler & Duke Ellington - I'm Just a Lucky So and So (1945-11-26) (3:13)
22. Dinah Washington - Mellow Mama Blues (1945-12-13) (3:09)
23. Thelma Carpenter - Seems Like Old Times (1946) (3:03)
24. Sister Ernestine Washington & Bunk Johnson's Jazz Band - Did I Wonder (1946-01-18) (2:58)
25. Ella Fitzgerald & Louis Armstrong - You Won't Be Satisfied (1946-01-18) (2:55)
26. Billie Holiday - Good Morning Heartache (1946-01-22) (3:07)
Total time:
01:18:15
Exact Audio Copy V0.99 prebeta 4 from 23. January 2008

Отчёт EAC об извлечении, выполненном 21. августа 2009, 21:04

Various / L'Histoire du Jazz Vocal - CD 14

Дисковод: Optiarc DVD RW AD-7170A Adapter: 0 ID: 0

Режим чтения : Достоверность
Использование точного потока : Да
Отключение кэша аудио : Да
Использование указателей C2 : Нет

Коррекция смещения при чтении : 48
Способность читать области Lead-in и Lead-out : Нет
Заполнение пропущенных сэмплов тишиной : Да
Удаление блоков с тишиной в начале и конце : Нет
При вычислениях CRC использовались нулевые сэмплы : Да
Интерфейс : Встроенный Win32-интерфейс для Win NT/2000

Выходной формат : Пользовательский кодировщик
Выбранный битрейт : 768 kBit/s
Качество : Высокий
Добавление ID3-тэга : Да
Утилита сжатия : C:\Program Files\Exact Audio Copy\Flac\flac.exe
Дополнительные параметры : -6 -V -T "ARTIST=%a" -T "TITLE=%t" -T "ALBUM=%g" -T "DATE=%y" -T "TRACKNUMBER=%n" -T "GENRE=%m" -T "COMMENT=%e" %s -o %d


TOC извлечённого CD

Трек | Старт | Длительность | Начальный сектор | Конечный сектор
––––––––––––––––––––––––––––––––––-
1 | 0:00.00 | 3:29.15 | 0 | 15689
2 | 3:29.15 | 3:05.03 | 15690 | 29567
3 | 6:34.18 | 3:06.02 | 29568 | 43519
4 | 9:40.20 | 2:37.59 | 43520 | 55353
5 | 12:18.04 | 3:05.17 | 55354 | 69245
6 | 15:23.21 | 2:54.36 | 69246 | 82331
7 | 18:17.57 | 2:58.37 | 82332 | 95718
8 | 21:16.19 | 2:56.10 | 95719 | 108928
9 | 24:12.29 | 3:23.09 | 108929 | 124162
10 | 27:35.38 | 3:07.74 | 124163 | 138261
11 | 30:43.37 | 3:02.70 | 138262 | 151981
12 | 33:46.32 | 3:05.17 | 151982 | 165873
13 | 36:51.49 | 2:44.45 | 165874 | 178218
14 | 39:36.19 | 3:07.00 | 178219 | 192243
15 | 42:43.19 | 3:21.06 | 192244 | 207324
16 | 46:04.25 | 2:57.20 | 207325 | 220619
17 | 49:01.45 | 3:15.33 | 220620 | 235277
18 | 52:17.03 | 2:30.59 | 235278 | 246586
19 | 54:47.62 | 2:37.58 | 246587 | 258419
20 | 57:25.45 | 2:20.49 | 258420 | 268968
21 | 59:46.19 | 3:13.46 | 268969 | 283489
22 | 62:59.65 | 3:09.49 | 283490 | 297713
23 | 66:09.39 | 3:03.51 | 297714 | 311489
24 | 69:13.15 | 2:58.19 | 311490 | 324858
25 | 72:11.34 | 2:55.58 | 324859 | 338041
26 | 75:07.17 | 3:07.56 | 338042 | 352122


Характеристики диапазона извлечения и сообщения об ошибках

Выбранный диапазон

Имя файла C:\Downloads\The Story Of Vocal Jazz 1941-1953 (10 CD)\CD 4\Various - L'Histoire du Jazz Vocal - CD 14.wav

Пиковый уровень 100.0 %
Качество диапазона 100.0 %
CRC теста 5E0A31E8
CRC копии 5E0A31E8
Копирование… OK

Ошибок не произошло


AccurateRip: сводка

Трек 1 нет в базе данных
Трек 2 нет в базе данных
Трек 3 нет в базе данных
Трек 4 нет в базе данных
Трек 5 нет в базе данных
Трек 6 нет в базе данных
Трек 7 нет в базе данных
Трек 8 нет в базе данных
Трек 9 нет в базе данных
Трек 10 нет в базе данных
Трек 11 нет в базе данных
Трек 12 нет в базе данных
Трек 13 нет в базе данных
Трек 14 нет в базе данных
Трек 15 нет в базе данных
Трек 16 нет в базе данных
Трек 17 нет в базе данных
Трек 18 нет в базе данных
Трек 19 нет в базе данных
Трек 20 нет в базе данных
Трек 21 нет в базе данных
Трек 22 нет в базе данных
Трек 23 нет в базе данных
Трек 24 нет в базе данных
Трек 25 нет в базе данных
Трек 26 нет в базе данных

Ни одного трека нет в базе AccurateRip

Конец отчёта
[CUETools log; Date: 27.03.2020 17:58:01; Version: 2.1.4]
[CTDB TOCID: zskLkjP8F9gzmK6AX7p7r88p57E-] found.
Track | CTDB Status
1 | (11/11) Accurately ripped
2 | (11/11) Accurately ripped
3 | (11/11) Accurately ripped
4 | (11/11) Accurately ripped
5 | (10/11) Accurately ripped
6 | (11/11) Accurately ripped
7 | (11/11) Accurately ripped
8 | (11/11) Accurately ripped
9 | (11/11) Accurately ripped
10 | (11/11) Accurately ripped
11 | (10/11) Accurately ripped
12 | (11/11) Accurately ripped
13 | (10/11) Accurately ripped
14 | (10/11) Accurately ripped
15 | (11/11) Accurately ripped
16 | (11/11) Accurately ripped
17 | (11/11) Accurately ripped
18 | (11/11) Accurately ripped
19 | (11/11) Accurately ripped
20 | (11/11) Accurately ripped
21 | (11/11) Accurately ripped
22 | (11/11) Accurately ripped
23 | (10/11) Accurately ripped
24 | (10/11) Accurately ripped
25 | (11/11) Accurately ripped
26 | (11/11) Accurately ripped
[AccurateRip ID: 00492e73-05514738-a112561a] found.
Track [ CRC | V2 ] Status
01 [3cd88d2e|d1e7c569] (03+08/11) Accurately ripped
02 [57e2f01f|2b4f8a37] (03+08/11) Accurately ripped
03 [2f7ab3cb|f7fc9cc1] (03+08/11) Accurately ripped
04 [c1216adc|c24eba3c] (03+08/11) Accurately ripped
05 [fab29e37|83129dca] (03+07/10) Accurately ripped
06 [9fea2582|13bbf579] (03+08/11) Accurately ripped
07 [2c4df6f2|12e80549] (03+08/11) Accurately ripped
08 [403c030d|9ef60330] (03+08/11) Accurately ripped
09 [85f9d5c6|fa9ddffc] (03+08/11) Accurately ripped
10 [0b2f656b|7198d67a] (03+08/11) Accurately ripped
11 [6ab4ceb6|48509108] (03+08/11) Accurately ripped
12 [af193e6f|c0d25332] (03+08/11) Accurately ripped
13 [32cf7349|d5f7ab1f] (03+07/10) Accurately ripped
14 [7a672bec|7c95d994] (03+07/10) Accurately ripped
15 [3efdd020|e47bf571] (03+08/11) Accurately ripped
16 [06bbef02|34b98992] (03+08/11) Accurately ripped
17 [7d5d8c58|9d946ce6] (03+08/11) Accurately ripped
18 [e5dcd2dd|e200a7fa] (03+08/11) Accurately ripped
19 [97142d96|de5c1c91] (03+08/11) Accurately ripped
20 [78a2cbb8|f459da75] (03+08/11) Accurately ripped
21 [c4fc22c4|9782ef17] (03+08/11) Accurately ripped
22 [b1c9e2c1|2d3993bb] (03+07/10) Accurately ripped
23 [65911c11|c203700e] (03+06/09) Accurately ripped
24 [ef2ab84c|8d680977] (03+07/10) Accurately ripped
25 [33b3d6db|c9abef80] (02+07/09) Accurately ripped
26 [cddcef10|f3bca1fc] (02+06/08) Accurately ripped

Track Peak [ CRC32 ] [W/O NULL] [ LOG ]
– 100,0 [5E0A31E8] [857C2C62] CRC32
01 80,3 [EB97DE20] [51F45484]
02 80,9 [DA6E5000] [F383B5B3]
03 100,0 [106560E7] [3EAC0965]
04 80,6 [43369B87] [CEE6066E]
05 82,3 [4197BEE8] [44D2B698]
06 97,3 [074D0A63] [9B4D3DAE]
07 80,6 [9403FE12] [228EF073]
08 82,6 [7819947F] [98AA391F]
09 81,4 [3CE67B04] [FDE5CB6F]
10 93,8 [6F58A179] [4371C739]
11 99,2 [37791CD0] [08428D65]
12 81,9 [1694E2ED] [12B17854]
13 85,1 [2D84EAD6] [6AA8B7A6]
14 83,1 [B8BCB5D4] [1F4A30B5]
15 85,6 [72D8EF8E] [453C8B5B]
16 84,3 [4D22279A] [4EC2EF6C]
17 77,5 [B9B95AAD] [9D37FEAB]
18 100,0 [9E503E14] [1CE70ED9]
19 88,3 [2AB66522] [F71E69FB]
20 99,7 [86C18E5B] [570F3622]
21 100,0 [0C84DA66] [85B500A2]
22 79,3 [A0624F67] [1EBED609]
23 80,6 [FAE04EB3] [4E01FCE5]
24 84,3 [75DD34C5] [503FB010]
25 72,0 [83C0B921] [C85926E2]
26 69,6 [F8F6D35D] [CBBDD7FF]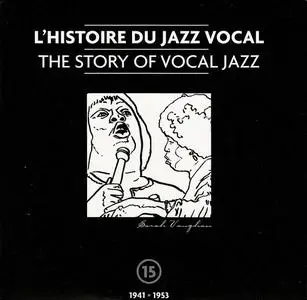 CD 15
EAC Rip | FLAC (image+.cue+log) - 349 MB | MP3 CBR 320 kbps (LAME 3.93) - 189 MB | Covers included
Genre: Vocal Jazz, Swing, Blues | RAR 3% Rec. | Label: Le Chant Du Monde (574 1315)
Tracklist:
01. Dorothy Reid with Buddy Rich - You Got Me Crying Again (2:53)
02. Rex Stewart - B.O. Blues (2:49)
03. Lightnin' Hopkins - Feel So Bad (2:10)
04. Johnny Shines - Delta Pine Blues (3:03)
05. Nat King Cole - Get Your Kicks on Route 66 (3:02)
06. Louis Armstrong - Back o' Town Blues (3:18)
07. Sarah Vaughan with Tadd Dameron - If You Could See Me Now (2:49)
08. Dizzy Gillespie - Oop-Bop-Sh'bam (3:03)
09. Carmen McRae with Mercer Ellington - Pass Me By (2:47)
10. Arthur Big Boy Cruddup - That's Alright Mama (2:54)
11. Ray Nance with Duke Ellington - Just Squeeze Me (3:22)
12. Alice Roberts with Dizzy Gillespie - He Beeped when He Should Have Bopped (2:42)
13. Kay Davis with Duke Ellington - Transblucency (3:02)
14. June Christy with Stan Kenton - Willow Weep for Me (3:11)
15. Marion Cox with Duke Ellington - St. Louis Blues (3:00)
16. Jimmy Witherspoon with Jay McShann - Ernestine (2:51)
17. Leo Watson - Tight and Gay (2:53)
18. T-Bone Walker - I'm Gonna Find My Baby (2:56)
19. Ivie Anderson - Big Butter and Egg Man (2:38)
20. Eddie 'Mr. Cleanhead' Vinson - Cleanhead Blues (2:50)
21. Louis Armstrong - Blues for Yesterday (2:38)
22. Joe Mooney - Tea for Two (2:46)
23. Rev. Kelsey & the Congregation of the Temple Church of God and Christ - Tell Me How Long (3:03)
24. Lightnin' Hopkins - Short Haired Woman (2:25)
25. Brownie McGhee & Sonny Terry - Big Legged Woman (2:43)
26. Mahalia Jackson - Move On up a Little Higher (6:02)
Total time:
01:18:03
Exact Audio Copy V0.99 prebeta 4 from 23. January 2008

Отчёт EAC об извлечении, выполненном 24. августа 2009, 21:18

Various / The Story of Vocal Jazz: 1941-1953 [disc 15]

Дисковод: Optiarc DVD RW AD-7170A Adapter: 0 ID: 0

Режим чтения : Достоверность
Использование точного потока : Да
Отключение кэша аудио : Да
Использование указателей C2 : Нет

Коррекция смещения при чтении : 48
Способность читать области Lead-in и Lead-out : Нет
Заполнение пропущенных сэмплов тишиной : Да
Удаление блоков с тишиной в начале и конце : Нет
При вычислениях CRC использовались нулевые сэмплы : Да
Интерфейс : Встроенный Win32-интерфейс для Win NT/2000

Выходной формат : Пользовательский кодировщик
Выбранный битрейт : 768 kBit/s
Качество : Высокий
Добавление ID3-тэга : Да
Утилита сжатия : C:\Program Files\Exact Audio Copy\Flac\flac.exe
Дополнительные параметры : -6 -V -T "ARTIST=%a" -T "TITLE=%t" -T "ALBUM=%g" -T "DATE=%y" -T "TRACKNUMBER=%n" -T "GENRE=%m" -T "COMMENT=%e" %s -o %d


TOC извлечённого CD

Трек | Старт | Длительность | Начальный сектор | Конечный сектор
––––––––––––––––––––––––––––––––––-
1 | 0:00.00 | 2:53.59 | 0 | 13033
2 | 2:53.59 | 2:49.32 | 13034 | 25740
3 | 5:43.16 | 2:10.52 | 25741 | 35542
4 | 7:53.68 | 3:03.27 | 35543 | 49294
5 | 10:57.20 | 3:02.70 | 49295 | 63014
6 | 14:00.15 | 3:18.74 | 63015 | 77938
7 | 17:19.14 | 2:49.03 | 77939 | 90616
8 | 20:08.17 | 3:03.17 | 90617 | 104358
9 | 23:11.34 | 2:47.55 | 104359 | 116938
10 | 25:59.14 | 2:54.07 | 116939 | 129995
11 | 28:53.21 | 3:22.02 | 129996 | 145147
12 | 32:15.23 | 2:42.27 | 145148 | 157324
13 | 34:57.50 | 3:02.32 | 157325 | 171006
14 | 38:00.07 | 3:11.16 | 171007 | 185347
15 | 41:11.23 | 3:00.38 | 185348 | 198885
16 | 44:11.61 | 2:51.04 | 198886 | 211714
17 | 47:02.65 | 2:53.39 | 211715 | 224728
18 | 49:56.29 | 2:56.64 | 224729 | 237992
19 | 52:53.18 | 2:38.29 | 237993 | 249871
20 | 55:31.47 | 2:50.11 | 249872 | 262632
21 | 58:21.58 | 2:38.33 | 262633 | 274515
22 | 61:00.16 | 2:46.43 | 274516 | 287008
23 | 63:46.59 | 3:03.63 | 287009 | 300796
24 | 66:50.47 | 2:25.68 | 300797 | 311739
25 | 69:16.40 | 2:43.52 | 311740 | 324016
26 | 72:00.17 | 6:02.73 | 324017 | 351239


Характеристики диапазона извлечения и сообщения об ошибках

Выбранный диапазон

Имя файла C:\Downloads\The Story Of Vocal Jazz 1941-1953 (10 CD)\CD 5\Various - The Story of Vocal Jazz 1941-1953 [disc 15].wav

Пиковый уровень 95.4 %
Качество диапазона 100.0 %
CRC теста 3AB1C5EA
CRC копии 3AB1C5EA
Копирование… OK

Ошибок не произошло


AccurateRip: сводка

Трек 1 точное извлечение (доверие 1) [0C352A62]
Трек 2 точное извлечение (доверие 1) [BCF244FF]
Трек 3 точное извлечение (доверие 1) [A16B78B5]
Трек 4 точное извлечение (доверие 1) [B1393AB2]
Трек 5 точное извлечение (доверие 1) [4831C92C]
Трек 6 точное извлечение (доверие 1) [8B49D7C1]
Трек 7 точное извлечение (доверие 1) [29455974]
Трек 8 точное извлечение (доверие 1) [990374FE]
Трек 9 точное извлечение (доверие 1) [6066D414]
Трек 10 точное извлечение (доверие 1) [4D6DBAED]
Трек 11 точное извлечение (доверие 1) [32A83DAA]
Трек 12 точное извлечение (доверие 1) [5A64CA4B]
Трек 13 точное извлечение (доверие 1) [FD88A2BE]
Трек 14 точное извлечение (доверие 1) [EA6AEBDF]
Трек 15 точное извлечение (доверие 1) [0E11F6CB]
Трек 16 точное извлечение (доверие 1) [5C26EDE2]
Трек 17 точное извлечение (доверие 1) [406A952E]
Трек 18 точное извлечение (доверие 1) [EF5DECCE]
Трек 19 точное извлечение (доверие 1) [841A240E]
Трек 20 точное извлечение (доверие 1) [8A728FB0]
Трек 21 точное извлечение (доверие 1) [435FFE93]
Трек 22 точное извлечение (доверие 1) [0FCCCF7D]
Трек 23 точное извлечение (доверие 1) [F84E2F93]
Трек 24 точное извлечение (доверие 1) [29BCFAFE]
Трек 25 точное извлечение (доверие 1) [3739C469]
Трек 26 точное извлечение (доверие 1) [3BAE6AED]

Все треки извлечены точно

Конец отчёта
[CUETools log; Date: 27.03.2020 17:58:30; Version: 2.1.4]
[CTDB TOCID: cmlU6TZd_aWDPRFew3dtOpbTYvc-] found.
Track | CTDB Status
1 | (10/10) Accurately ripped
2 | (10/10) Accurately ripped
3 | (10/10) Accurately ripped
4 | (10/10) Accurately ripped
5 | (10/10) Accurately ripped
6 | (10/10) Accurately ripped
7 | (10/10) Accurately ripped
8 | (10/10) Accurately ripped
9 | (10/10) Accurately ripped
10 | (10/10) Accurately ripped
11 | (10/10) Accurately ripped
12 | (10/10) Accurately ripped
13 | (10/10) Accurately ripped
14 | (10/10) Accurately ripped
15 | (10/10) Accurately ripped
16 | (10/10) Accurately ripped
17 | (10/10) Accurately ripped
18 | (10/10) Accurately ripped
19 | (10/10) Accurately ripped
20 | (10/10) Accurately ripped
21 | (10/10) Accurately ripped
22 | (10/10) Accurately ripped
23 | (10/10) Accurately ripped
24 | (10/10) Accurately ripped
25 | (10/10) Accurately ripped
26 | (10/10) Accurately ripped
[AccurateRip ID: 00463285-05213604-78124b1a] found.
Track [ CRC | V2 ] Status
01 [0c352a62|bfcf65ee] (02+08/10) Accurately ripped
02 [bcf244ff|692845b7] (02+08/10) Accurately ripped
03 [a16b78b5|562efb79] (02+08/10) Accurately ripped
04 [b1393ab2|48edfdfc] (02+08/10) Accurately ripped
05 [4831c92c|cd749e8d] (02+08/10) Accurately ripped
06 [8b49d7c1|0638359f] (02+08/10) Accurately ripped
07 [29455974|d8ca35fb] (02+08/10) Accurately ripped
08 [990374fe|f20f0bf8] (02+08/10) Accurately ripped
09 [6066d414|47a56ff0] (02+08/10) Accurately ripped
10 [4d6dbaed|5dfc8974] (02+08/10) Accurately ripped
11 [32a83daa|5e6f38ba] (02+08/10) Accurately ripped
12 [5a64ca4b|d1334c33] (02+08/10) Accurately ripped
13 [fd88a2be|893e15e4] (02+08/10) Accurately ripped
14 [ea6aebdf|0cf1a913] (02+08/10) Accurately ripped
15 [0e11f6cb|5d6968f0] (02+08/10) Accurately ripped
16 [5c26ede2|85740759] (02+08/10) Accurately ripped
17 [406a952e|98fc1df5] (02+08/10) Accurately ripped
18 [ef5decce|b8040603] (02+08/10) Accurately ripped
19 [841a240e|fbf58fb5] (02+08/10) Accurately ripped
20 [8a728fb0|73443ceb] (02+08/10) Accurately ripped
21 [435ffe93|4338a7b6] (02+08/10) Accurately ripped
22 [0fcccf7d|639a581b] (02+08/10) Accurately ripped
23 [f84e2f93|d6fa3bd3] (02+08/10) Accurately ripped
24 [29bcfafe|8906413b] (02+08/10) Accurately ripped
25 [3739c469|c239aac8] (02+08/10) Accurately ripped
26 [3bae6aed|2f68b17c] (02+07/09) Accurately ripped

Track Peak [ CRC32 ] [W/O NULL] [ LOG ]
– 95,4 [3AB1C5EA] [658204D8] CRC32
01 82,3 [408FDA19] [77035962]
02 95,4 [444A25D1] [A05DF794]
03 90,3 [8325239E] [5B852342]
04 87,4 [6FC89F23] [B4E1D7C9]
05 85,1 [4E2B9C25] [B06EC7C2]
06 81,9 [A7D2CC71] [3C0292F0]
07 76,7 [205DB4A2] [6927E049]
08 86,0 [1F5927CD] [8687A099]
09 80,3 [9E968DD8] [B6319129]
10 85,4 [06BCCD27] [27CCF3A4]
11 80,2 [29A45AE1] [D36F77E5]
12 82,8 [DC7A9178] [9A433B9A]
13 71,4 [116A8923] [FD1FFE7A]
14 82,2 [E4CE0F2A] [9D0ADADE]
15 78,0 [B0602689] [008999E0]
16 90,3 [F9920A9C] [8E34DAAE]
17 79,0 [C49A1BE8] [FEBCA60E]
18 79,0 [8498CB7E] [2B4D33A3]
19 85,0 [7B98333E] [8354C56F]
20 78,9 [90BF95CE] [FBB9CCE7]
21 76,4 [E70EE642] [8831EB2D]
22 85,1 [0C526A34] [9B62F180]
23 76,9 [8E3E8BDE] [4C23ACE0]
24 81,3 [F940664F] [862FC6CD]
25 78,6 [12619702] [2F978431]
26 77,1 [7E0CFD1B] [9F5B2C2D]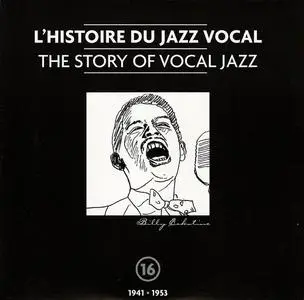 CD 16
EAC Rip | FLAC (image+.cue+log) - 353 MB | MP3 CBR 320 kbps (LAME 3.93) - 192 MB | Covers included
Genre: Vocal Jazz, Swing, Blues | RAR 3% Rec. | Label: Le Chant Du Monde (574 1316)
Tracklist:
01. Mahalia Jackson - There's Not a Friend Like Jesus (2:41)
02. Mahalia Jackson - Amazing Grace (3:34)
03. Roy Brown - Good Rockin' Tonight (2:55)
04. Cab Calloway - Hi De Ho Man (3:03)
05. Louis Armstrong - Black and Blue (4:09)
06. Muddy Waters - Gypsy Woman (2:36)
07. Babs Gonzales - Oop-Oop-A-Da (2:53)
08. Etta Jones - I Sold My Heart to the Junkman (2:50)
09. Ann Moore & Count Basie - Meet Me At No Special Place (3:07)
10. Lil Green - Lonely Woman (2:58)
11. Nellie Lutcher - He's a Real Gone Guy (3:03)
12. Walter Davis - Oh! Me Oh! My Blues (3:19)
13. Roy Eldridge & Mel Torme - Honeysuckle Rose (2:50)
14. Julia Lee - My Sin (3:03)
15. Eddie ''Mr. Cleanhead'' Vinson - Have You Ever Missed Your Baby (2:49)
16. Paul Gayten - Your Hands Ain't Clean (2:31)
17. Sister Rosetta Tharpe - Don't Take Everybody to Be Your Friend (2:28)
18. Sister Rosetta Tharpe - Down by the Riverside (2:32)
19. Wini Brown & Lionel Hampton - Gone Again (2:52)
20. Frank Sinatra - One for My Baby (3:06)
21. Kenny Hagood - The Way You Look Tonight (2:59)
22. Mel Torme - My Baby Just Cares for Me (2:42)
23. T-Bone Walker - Call It Stormy Monday (3:03)
24. Melrose Colbert & Earl Hines - Black and Blue (3:04)
25. Frank Sinatra - Frank Sinatra - All of Me (2:52)
26. Jimmy Witherspoon - Ain't Nobody's Business (2:56)
27. Stick McGhee - Drinkin' Wine Spa-Dee-o-Dee (2:18)
Total time:
01:19:26
Exact Audio Copy V0.99 prebeta 4 from 23. January 2008

Отчёт EAC об извлечении, выполненном 24. августа 2009, 22:09

Various / LHistoire du Jazz Vocal - CD 16

Дисковод: Optiarc DVD RW AD-7170A Adapter: 0 ID: 0

Режим чтения : Достоверность
Использование точного потока : Да
Отключение кэша аудио : Да
Использование указателей C2 : Нет

Коррекция смещения при чтении : 48
Способность читать области Lead-in и Lead-out : Нет
Заполнение пропущенных сэмплов тишиной : Да
Удаление блоков с тишиной в начале и конце : Нет
При вычислениях CRC использовались нулевые сэмплы : Да
Интерфейс : Встроенный Win32-интерфейс для Win NT/2000

Выходной формат : Пользовательский кодировщик
Выбранный битрейт : 768 kBit/s
Качество : Высокий
Добавление ID3-тэга : Да
Утилита сжатия : C:\Program Files\Exact Audio Copy\Flac\flac.exe
Дополнительные параметры : -6 -V -T "ARTIST=%a" -T "TITLE=%t" -T "ALBUM=%g" -T "DATE=%y" -T "TRACKNUMBER=%n" -T "GENRE=%m" -T "COMMENT=%e" %s -o %d


TOC извлечённого CD

Трек | Старт | Длительность | Начальный сектор | Конечный сектор
––––––––––––––––––––––––––––––––––-
1 | 0:00.00 | 2:41.64 | 0 | 12138
2 | 2:41.64 | 3:34.50 | 12139 | 28238
3 | 6:16.39 | 2:55.37 | 28239 | 41400
4 | 9:12.01 | 3:03.35 | 41401 | 55160
5 | 12:15.36 | 4:09.11 | 55161 | 73846
6 | 16:24.47 | 2:36.48 | 73847 | 85594
7 | 19:01.20 | 2:53.39 | 85595 | 98608
8 | 21:54.59 | 2:50.20 | 98609 | 111378
9 | 24:45.04 | 3:07.47 | 111379 | 125450
10 | 27:52.51 | 2:58.26 | 125451 | 138826
11 | 30:51.02 | 3:03.00 | 138827 | 152551
12 | 33:54.02 | 3:19.69 | 152552 | 167545
13 | 37:13.71 | 2:50.24 | 167546 | 180319
14 | 40:04.20 | 3:03.18 | 180320 | 194062
15 | 43:07.38 | 2:49.14 | 194063 | 206751
16 | 45:56.52 | 2:31.68 | 206752 | 218144
17 | 48:28.45 | 2:28.01 | 218145 | 229245
18 | 50:56.46 | 2:32.67 | 229246 | 240712
19 | 53:29.38 | 2:52.56 | 240713 | 253668
20 | 56:22.19 | 3:06.65 | 253669 | 267683
21 | 59:29.09 | 2:59.53 | 267684 | 281161
22 | 62:28.62 | 2:42.06 | 281162 | 293317
23 | 65:10.68 | 3:03.57 | 293318 | 307099
24 | 68:14.50 | 3:04.34 | 307100 | 320933
25 | 71:19.09 | 2:52.63 | 320934 | 333896
26 | 74:11.72 | 2:56.09 | 333897 | 347105
27 | 77:08.06 | 2:18.09 | 347106 | 357464


Характеристики диапазона извлечения и сообщения об ошибках

Выбранный диапазон

Имя файла C:\Downloads\The Story Of Vocal Jazz 1941-1953 (10 CD)\CD 6\Various - LHistoire du Jazz Vocal - CD 16.wav

Пиковый уровень 100.0 %
Качество диапазона 100.0 %
CRC теста 424AE992
CRC копии 424AE992
Копирование… OK

Ошибок не произошло


AccurateRip: сводка

Трек 1 нет в базе данных
Трек 2 нет в базе данных
Трек 3 нет в базе данных
Трек 4 нет в базе данных
Трек 5 нет в базе данных
Трек 6 нет в базе данных
Трек 7 нет в базе данных
Трек 8 нет в базе данных
Трек 9 нет в базе данных
Трек 10 нет в базе данных
Трек 11 нет в базе данных
Трек 12 нет в базе данных
Трек 13 нет в базе данных
Трек 14 нет в базе данных
Трек 15 нет в базе данных
Трек 16 нет в базе данных
Трек 17 нет в базе данных
Трек 18 нет в базе данных
Трек 19 нет в базе данных
Трек 20 нет в базе данных
Трек 21 нет в базе данных
Трек 22 нет в базе данных
Трек 23 нет в базе данных
Трек 24 нет в базе данных
Трек 25 нет в базе данных
Трек 26 нет в базе данных
Трек 27 нет в базе данных

Ни одного трека нет в базе AccurateRip

Конец отчёта
[CUETools log; Date: 27.03.2020 17:59:39; Version: 2.1.4]
[CTDB TOCID: 6Kh2tMOLExhzHnYBlo2vcvTkoIQ-] found.
Track | CTDB Status
1 | (3/3) Accurately ripped
2 | (3/3) Accurately ripped
3 | (3/3) Accurately ripped
4 | (3/3) Accurately ripped
5 | (3/3) Accurately ripped
6 | (3/3) Accurately ripped
7 | (3/3) Accurately ripped
8 | (3/3) Accurately ripped
9 | (3/3) Accurately ripped
10 | (3/3) Accurately ripped
11 | (3/3) Accurately ripped
12 | (3/3) Accurately ripped
13 | (3/3) Accurately ripped
14 | (3/3) Accurately ripped
15 | (3/3) Accurately ripped
16 | (3/3) Accurately ripped
17 | (3/3) Accurately ripped
18 | (3/3) Accurately ripped
19 | (3/3) Accurately ripped
20 | (3/3) Accurately ripped
21 | (3/3) Accurately ripped
22 | (2/3) Accurately ripped
23 | (3/3) Accurately ripped
24 | (3/3) Accurately ripped
25 | (3/3) Accurately ripped
26 | (3/3) Accurately ripped
27 | (2/3) Accurately ripped
[AccurateRip ID: 004e2910-05dd9921-93129e1b] found.
Track [ CRC | V2 ] Status
01 [d63f60c6|2ac3fcf8] (0+2/2) Accurately ripped
02 [9699f807|6339a3b5] (0+2/2) Accurately ripped
03 [42580d87|70fa5de7] (0+2/2) Accurately ripped
04 [c7d1d657|2ba951bf] (0+2/2) Accurately ripped
05 [114f0aee|3392596c] (0+2/2) Accurately ripped
06 [00841198|eadd38e9] (0+2/2) Accurately ripped
07 [281fe363|a6aea3ba] (0+2/2) Accurately ripped
08 [87cb33ce|ff99ecde] (0+2/2) Accurately ripped
09 [01315f98|8e99ae9d] (0+2/2) Accurately ripped
10 [8a1f49c3|b03b1753] (0+2/2) Accurately ripped
11 [a0239f4d|8f022bae] (0+2/2) Accurately ripped
12 [8874d5b6|ca49d68f] (0+2/2) Accurately ripped
13 [85678aef|dcb5e357] (0+2/2) Accurately ripped
14 [6d5e05d4|63bf70b5] (0+2/2) Accurately ripped
15 [3b7368a4|9ce5fa12] (0+2/2) Accurately ripped
16 [b07a86d1|8d556468] (0+2/2) Accurately ripped
17 [4b8bd178|34216d95] (0+2/2) Accurately ripped
18 [e78f4253|1d46def9] (0+2/2) Accurately ripped
19 [042e89b9|a4bf528f] (0+2/2) Accurately ripped
20 [659c34dd|ab8b0235] (0+2/2) Accurately ripped
21 [0cd484c1|f224c091] (0+2/2) Accurately ripped
22 [d1ee57af|d401524b] (1+1/3) Accurately ripped
23 [83010572|50a07fda] (0+2/2) Accurately ripped
24 [83c29433|986f7c7c] (0+2/2) Accurately ripped
25 [7047e9fd|8e259b8b] (1+1/3) Accurately ripped
26 [876d35e1|a1a07ca3] (0+2/2) Accurately ripped
27 [4aa5d90b|3224d3fe] (1+1/3) Accurately ripped

Track Peak [ CRC32 ] [W/O NULL] [ LOG ]
– 100,0 [424AE992] [FD18447B] CRC32
01 90,3 [31CCCDE6] [7E787FFE]
02 87,0 [82806F74] [4177EC54]
03 85,2 [CF72D7E1] [7A4525AF]
04 84,4 [7994A8CA] [21DC1D0F]
05 77,8 [8D4FA396] [12D917BA]
06 84,4 [0F3C7051] [E960DD5E]
07 81,7 [578DF0E7] [2FA21449]
08 81,8 [953E7EED] [C1F7ED70]
09 78,7 [7ED9F481] [173DA98F]
10 82,5 [674020BE] [D3C4C198]
11 81,3 [78923DA0] [A6539BBA]
12 80,2 [745EFC1B] [BC949F2D]
13 81,0 [57058C24] [45CC0360]
14 94,4 [EC4C8512] [531F7B25]
15 78,0 [B890C57B] [53E7B1E2]
16 75,2 [AE07B509] [50F75AC1]
17 61,7 [C624CF4A] [8D47CB54]
18 82,1 [7F430F7B] [483D4957]
19 85,6 [CEE812AA] [AEEB1108]
20 80,6 [02E11807] [19902AE9]
21 100,0 [B1A05FD1] [78B9E849]
22 80,9 [D89F4C91] [F3353FF2]
23 79,3 [B6ECC2E9] [AB424677]
24 75,9 [652A2E4A] [94B29CE0]
25 83,5 [5C82F942] [0AA545E7]
26 94,7 [53A0E99B] [8746FAD1]
27 83,2 [AF23D5BE] [574DCAA5]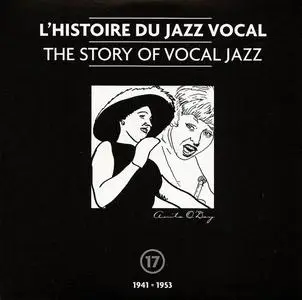 CD 17
EAC Rip | FLAC (image+.cue+log) - 357 MB | MP3 CBR 320 kbps (LAME 3.93) - 185 MB | Covers included
Genre: Vocal Jazz, Swing, Blues | RAR 3% Rec. | Label: Le Chant Du Monde (574 1317)
Tracklist:
01. Al Hibbler with Duke Ellington - Do Nothin' till You Hear from Me (3:07)
02. Dolores Parker with Duke Ellington - Once upon a Dream (3:02)
03. Kay Starr - Don't Let Your Love Go Wrong (2:56)
04. Sunnyland Slim, Big Bill Broonzy & Blind John Davis - Farewell Little Girl (3:14)
05. Kay Penton with Teddy Wilson - As Time Goes By (2:56)
06. Nellie Lutcher - Fine Brown Frame (2:57)
07. Helen Humes with Buck Clayton - Mad About You (3:03)
08. Lightnin' Hopkins - Lightnin's Boogie (2:20)
09. Anita O'Day - How High the Moon (3:12)
10. John Lee Hooker - Boogie Chillen (3:10)
11. Kenny Hagood with Milt Jackson & Thelonious Monk - All the Things You Are (3:03)
12. Kenny Hagood with Milt Jackson & Thelonious Monk - I Should Care (3:22)
13. Roy Milton - Hop, Skip and Jump (2:36)
14. Pee Wee Crayton - Central Avenue Blues (2:44)
15. Jackie & Roy - Deed I Do (2:45)
16. Kay Davis - Lush Life (4:58)
17. Blue Lu Barker - Trombone Man Blues (2:55)
18. Mary Ann McCall with Woody Herman - I Got It Bad and That Ain't Good (3:16)
19. Memphis Slim - Nobody Loves Me (2:34)
20. Chubby Jackson, Shorty Rogers & Terry Gibbs with Woody Herman - Lemon Drop (2:53)
21. Rose Murphy - Busy Line (2:46)
22. Ray Charles - Blues Before Sunrise (2:50)
23. Big Joe Turner - Shake It Break It (3:01)
24. Rae Pearl with Tadd Dameron - Casbah (3:00)
25. Sarah Vaughan with Joe Lippman - Black Coffee (3:17)
Total time:
01:16:09
Exact Audio Copy V0.99 prebeta 4 from 23. January 2008

Отчёт EAC об извлечении, выполненном 24. августа 2009, 22:40

Various / The Story of Vocal Jazz: 1941-1953 [disc 17]

Дисковод: Optiarc DVD RW AD-7170A Adapter: 0 ID: 0

Режим чтения : Достоверность
Использование точного потока : Да
Отключение кэша аудио : Да
Использование указателей C2 : Нет

Коррекция смещения при чтении : 48
Способность читать области Lead-in и Lead-out : Нет
Заполнение пропущенных сэмплов тишиной : Да
Удаление блоков с тишиной в начале и конце : Нет
При вычислениях CRC использовались нулевые сэмплы : Да
Интерфейс : Встроенный Win32-интерфейс для Win NT/2000

Выходной формат : Пользовательский кодировщик
Выбранный битрейт : 768 kBit/s
Качество : Высокий
Добавление ID3-тэга : Да
Утилита сжатия : C:\Program Files\Exact Audio Copy\Flac\flac.exe
Дополнительные параметры : -6 -V -T "ARTIST=%a" -T "TITLE=%t" -T "ALBUM=%g" -T "DATE=%y" -T "TRACKNUMBER=%n" -T "GENRE=%m" -T "COMMENT=%e" %s -o %d


TOC извлечённого CD

Трек | Старт | Длительность | Начальный сектор | Конечный сектор
––––––––––––––––––––––––––––––––––-
1 | 0:00.00 | 3:07.27 | 0 | 14051
2 | 3:07.27 | 3:02.06 | 14052 | 27707
3 | 6:09.33 | 2:56.14 | 27708 | 40921
4 | 9:05.47 | 3:14.70 | 40922 | 55541
5 | 12:20.42 | 2:56.72 | 55542 | 68813
6 | 15:17.39 | 2:57.29 | 68814 | 82117
7 | 18:14.68 | 3:03.69 | 82118 | 95911
8 | 21:18.62 | 2:20.47 | 95912 | 106458
9 | 23:39.34 | 3:12.38 | 106459 | 120896
10 | 26:51.72 | 3:10.34 | 120897 | 135180
11 | 30:02.31 | 3:03.15 | 135181 | 148920
12 | 33:05.46 | 3:22.73 | 148921 | 164143
13 | 36:28.44 | 2:36.25 | 164144 | 175868
14 | 39:04.69 | 2:44.00 | 175869 | 188168
15 | 41:48.69 | 2:45.21 | 188169 | 200564
16 | 44:34.15 | 4:58.06 | 200565 | 222920
17 | 49:32.21 | 2:55.46 | 222921 | 236091
18 | 52:27.67 | 3:16.06 | 236092 | 250797
19 | 55:43.73 | 2:34.27 | 250798 | 262374
20 | 58:18.25 | 2:53.74 | 262375 | 275423
21 | 61:12.24 | 2:46.56 | 275424 | 287929
22 | 63:59.05 | 2:50.39 | 287930 | 300718
23 | 66:49.44 | 3:01.13 | 300719 | 314306
24 | 69:50.57 | 3:00.32 | 314307 | 327838
25 | 72:51.14 | 3:17.47 | 327839 | 342660


Характеристики диапазона извлечения и сообщения об ошибках

Выбранный диапазон

Имя файла C:\Downloads\The Story Of Vocal Jazz 1941-1953 (10 CD)\CD 7\Various - The Story of Vocal Jazz 1941-1953 [disc 17].wav

Пиковый уровень 100.0 %
Качество диапазона 100.0 %
CRC теста C7C0D296
CRC копии C7C0D296
Копирование… OK

Ошибок не произошло


AccurateRip: сводка

Трек 1 точное извлечение (доверие 1) [3ADA7482]
Трек 2 точное извлечение (доверие 1) [4061A31A]
Трек 3 точное извлечение (доверие 1) [3FE1784D]
Трек 4 точное извлечение (доверие 1) [B7940B69]
Трек 5 точное извлечение (доверие 1) [AD4345C3]
Трек 6 точное извлечение (доверие 1) [85F5DC65]
Трек 7 точное извлечение (доверие 1) [5F54F0F3]
Трек 8 точное извлечение (доверие 1) [951D35FB]
Трек 9 точное извлечение (доверие 1) [533D16E6]
Трек 10 точное извлечение (доверие 1) [CB020F2D]
Трек 11 точное извлечение (доверие 1) [A8D6D354]
Трек 12 точное извлечение (доверие 1) [6F7B90CD]
Трек 13 точное извлечение (доверие 1) [9BB5AE04]
Трек 14 точное извлечение (доверие 1) [235B57E1]
Трек 15 точное извлечение (доверие 1) [D093355D]
Трек 16 точное извлечение (доверие 1) [B8CE38DB]
Трек 17 точное извлечение (доверие 1) [8890BE8D]
Трек 18 точное извлечение (доверие 1) [1562A0BC]
Трек 19 точное извлечение (доверие 1) [B38A2FFF]
Трек 20 точное извлечение (доверие 1) [848D9012]
Трек 21 точное извлечение (доверие 1) [061E9DEB]
Трек 22 точное извлечение (доверие 1) [A64B93D9]
Трек 23 точность не определена (достоверность 1) [856B2EDB], AccurateRip вернул [787C2FB8]
Трек 24 точное извлечение (доверие 1) [2B9C8AD5]
Трек 25 точное извлечение (доверие 1) [5453FC6C]

24 трек(и) скопированы точно
1 трек(и) не удалось проверить на точность

Некоторые треки не прошли проверку на точность

Конец отчёта
[CUETools log; Date: 27.03.2020 18:00:24; Version: 2.1.4]
[CTDB TOCID: I6NW6xUBIAN50tf0_rdph7jayTU-] found.
Track | CTDB Status
1 | (11/11) Accurately ripped
2 | (11/11) Accurately ripped
3 | (11/11) Accurately ripped
4 | (11/11) Accurately ripped
5 | (11/11) Accurately ripped
6 | (11/11) Accurately ripped
7 | (11/11) Accurately ripped
8 | (11/11) Accurately ripped
9 | (11/11) Accurately ripped
10 | (11/11) Accurately ripped
11 | (11/11) Accurately ripped
12 | (11/11) Accurately ripped
13 | (11/11) Accurately ripped
14 | (11/11) Accurately ripped
15 | (11/11) Accurately ripped
16 | (11/11) Accurately ripped
17 | (11/11) Accurately ripped
18 | (11/11) Accurately ripped
19 | (11/11) Accurately ripped
20 | (11/11) Accurately ripped
21 | (11/11) Accurately ripped
22 | (11/11) Accurately ripped
23 | (11/11) Accurately ripped
24 | (11/11) Accurately ripped
25 | (11/11) Accurately ripped
[AccurateRip ID: 0043d883-04c668b3-6511d819] found.
Track [ CRC | V2 ] Status
01 [3ada7482|2ae689c9] (03+08/11) Accurately ripped
02 [4061a31a|a3069145] (03+08/11) Accurately ripped
03 [3fe1784d|01c8677a] (03+08/11) Accurately ripped
04 [b7940b69|4edae9ce] (03+08/11) Accurately ripped
05 [ad4345c3|91b8d1e1] (03+08/11) Accurately ripped
06 [85f5dc65|84c37d71] (03+08/11) Accurately ripped
07 [5f54f0f3|594335f7] (03+08/11) Accurately ripped
08 [951d35fb|2d487bee] (03+08/11) Accurately ripped
09 [533d16e6|5c22827d] (03+08/11) Accurately ripped
10 [cb020f2d|ee217470] (03+08/11) Accurately ripped
11 [a8d6d354|bfff3390] (03+08/11) Accurately ripped
12 [6f7b90cd|c7f7fdb9] (03+08/11) Accurately ripped
13 [9bb5ae04|ff79cfaa] (03+08/11) Accurately ripped
14 [235b57e1|524e5264] (03+08/11) Accurately ripped
15 [d093355d|124d7a62] (03+08/11) Accurately ripped
16 [b8ce38db|43d76ef4] (03+08/11) Accurately ripped
17 [8890be8d|f1badc84] (03+08/11) Accurately ripped
18 [1562a0bc|b93f97ce] (03+08/11) Accurately ripped
19 [b38a2fff|a97ffca3] (03+08/11) Accurately ripped
20 [848d9012|a6b06341] (03+08/11) Accurately ripped
21 [061e9deb|2a93167d] (03+08/11) Accurately ripped
22 [a64b93d9|f075e18f] (03+08/11) Accurately ripped
23 [856b2edb|1ec01c46] (02+08/10) Accurately ripped
24 [2b9c8ad5|f3ed6655] (03+08/11) Accurately ripped
25 [5453fc6c|8454e5f9] (03+07/10) Accurately ripped

Track Peak [ CRC32 ] [W/O NULL] [ LOG ]
– 100,0 [C7C0D296] [8ACC8C0E] CRC32
01 94,5 [14305EFB] [8BDDDF57]
02 100,0 [9A46771D] [9D0BC261]
03 82,1 [027750A4] [348DD304]
04 89,7 [90880959] [39D8A840]
05 95,1 [A2BC976C] [99927B83]
06 79,6 [A3E56DA1] [7E754AE7]
07 85,5 [C5287B3F] [0D3862CD]
08 80,1 [0428422E] [17EBB758]
09 83,9 [84DBB83D] [EACEE5AA]
10 75,6 [1D038609] [BE4B6BF1]
11 96,9 [4E672BCB] [F618824D]
12 79,3 [077BE9AB] [D510204D]
13 89,4 [C115B066] [1A8E5D3B]
14 73,7 [83B67A14] [0C7031A1]
15 87,9 [A68B0D64] [28A0B509]
16 81,6 [976C42B4] [7AE85D08]
17 82,7 [F09FE26D] [F93D623C]
18 100,0 [A710A6FE] [35145935]
19 77,7 [6121C4D5] [BEBE837A]
20 87,4 [6602DCE1] [1E204462]
21 76,0 [78641615] [12274522]
22 75,6 [9935C8AB] [39550C0D]
23 76,7 [4D22FDFB] [5EC7340D]
24 84,0 [6855755A] [B23C779E]
25 100,0 [176B847C] [45A18555]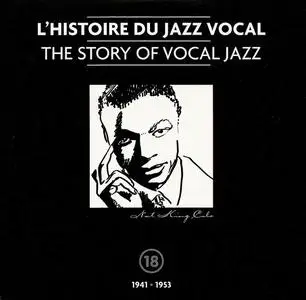 CD 18
EAC Rip | FLAC (image+.cue+log) - 354 MB | MP3 CBR 320 kbps (LAME 3.93) - 180 MB | Covers included
Genre: Vocal Jazz, Swing, Blues | RAR 3% Rec. | Label: Le Chant Du Monde (574 1318)
Tracklist:
01. Ray Charles - Alone in the City (2:58)
02. Sammy Davis, Jr. with Dave Cavanaugh - I Ain't Got Nobody (2:25)
03. Addie Williams - Maybe Someday (2:55)
04. Babs Gonzales - Prelude to a Nightmare (2:21)
05. John Lee Hooker - Crawling King Snake (3:01)
06. Ella Fitzgerald - Black Coffee (3:07)
07. Jimmy Witherspoon with Gene Gilbeaux - No Rollin' Blues (3:40)
08. Bill Landford & the Lanfordaires - Run for a Long Time (2:37)
09. Betty Carter with Lionel Hampton - The Huckle Buck (3:08)
10. Gil Fuller - Mean to Me (3:17)
11. Roy Byrd - Her Mind Is Gone (2:41)
12. Johnny Hartman with Erroll Garner - September in the Rain (3:13)
13. Billie Holiday with Sy Oliver - Them There Eyes (2:51)
14. Willie Dixon - Signifying Monkey (2:55)
15. Ella Fitzgerald with Sy Oliver - Basin Street Blues (3:09)
16. Sonny Parker with Lionel Hampton - Sad Feelin' (2:49)
17. Pearl Bailey & Moms Mabley - Saturday Night Fish Fry (2:25)
18. Little Esther, Redd Lyte & the Robbins - Double Crossing Blues (2:50)
19. Fats Domino - The Fat Man (2:39)
20. Sarah Vaughan with Joe Lippman - Summertime (3:17)
21. Sarah Vaughan & Jimmy Jones - Mean to Me (2:21)
22. Judy Garland - Get Happy (2:49)
23. Jimmie Rodgers - Luduella (2:53)
24. Ray Charles - Late in the Evenin' (3:06)
25. June Christy with Stan Kenton - Lonesome Road (4:24)
Total time:
01:14:04
Exact Audio Copy V0.99 prebeta 4 from 23. January 2008

Отчёт EAC об извлечении, выполненном 24. августа 2009, 23:19

Various / The Story of Vocal Jazz: 1941-1953 [disc 18]

Дисковод: Optiarc DVD RW AD-7170A Adapter: 0 ID: 0

Режим чтения : Достоверность
Использование точного потока : Да
Отключение кэша аудио : Да
Использование указателей C2 : Нет

Коррекция смещения при чтении : 48
Способность читать области Lead-in и Lead-out : Нет
Заполнение пропущенных сэмплов тишиной : Да
Удаление блоков с тишиной в начале и конце : Нет
При вычислениях CRC использовались нулевые сэмплы : Да
Интерфейс : Встроенный Win32-интерфейс для Win NT/2000

Выходной формат : Пользовательский кодировщик
Выбранный битрейт : 768 kBit/s
Качество : Высокий
Добавление ID3-тэга : Да
Утилита сжатия : C:\Program Files\Exact Audio Copy\Flac\flac.exe
Дополнительные параметры : -6 -V -T "ARTIST=%a" -T "TITLE=%t" -T "ALBUM=%g" -T "DATE=%y" -T "TRACKNUMBER=%n" -T "GENRE=%m" -T "COMMENT=%e" %s -o %d


TOC извлечённого CD

Трек | Старт | Длительность | Начальный сектор | Конечный сектор
––––––––––––––––––––––––––––––––––-
1 | 0:00.00 | 2:58.21 | 0 | 13370
2 | 2:58.21 | 2:25.65 | 13371 | 24310
3 | 5:24.11 | 2:55.66 | 24311 | 37501
4 | 8:20.02 | 2:21.40 | 37502 | 48116
5 | 10:41.42 | 3:01.48 | 48117 | 61739
6 | 13:43.15 | 3:07.15 | 61740 | 75779
7 | 16:50.30 | 3:40.46 | 75780 | 92325
8 | 20:31.01 | 2:37.52 | 92326 | 104152
9 | 23:08.53 | 3:08.19 | 104153 | 118271
10 | 26:16.72 | 3:17.08 | 118272 | 133054
11 | 29:34.05 | 2:41.64 | 133055 | 145193
12 | 32:15.69 | 3:13.49 | 145194 | 159717
13 | 35:29.43 | 2:51.21 | 159718 | 172563
14 | 38:20.64 | 2:55.36 | 172564 | 185724
15 | 41:16.25 | 3:09.64 | 185725 | 199963
16 | 44:26.14 | 2:49.08 | 199964 | 212646
17 | 47:15.22 | 2:25.49 | 212647 | 223570
18 | 49:40.71 | 2:50.05 | 223571 | 236325
19 | 52:31.01 | 2:39.06 | 236326 | 248256
20 | 55:10.07 | 3:17.62 | 248257 | 263093
21 | 58:27.69 | 2:21.33 | 263094 | 273701
22 | 60:49.27 | 2:49.22 | 273702 | 286398
23 | 63:38.49 | 2:53.55 | 286399 | 299428
24 | 66:32.29 | 3:06.63 | 299429 | 313441
25 | 69:39.17 | 4:24.52 | 313442 | 333293


Характеристики диапазона извлечения и сообщения об ошибках

Выбранный диапазон

Имя файла C:\Downloads\The Story Of Vocal Jazz 1941-1953 (10 CD)\CD 8\Various - The Story of Vocal Jazz 1941-1953 [disc 18].wav

Пиковый уровень 96.7 %
Качество диапазона 100.0 %
CRC теста E047790E
CRC копии E047790E
Копирование… OK

Ошибок не произошло


AccurateRip: сводка

Трек 1 точное извлечение (доверие 1) [B4D1E408]
Трек 2 точное извлечение (доверие 1) [EBB029B7]
Трек 3 точное извлечение (доверие 1) [8DBD4D08]
Трек 4 точное извлечение (доверие 1) [F9648E38]
Трек 5 точное извлечение (доверие 1) [7E15D0C9]
Трек 6 точное извлечение (доверие 1) [830607AE]
Трек 7 точное извлечение (доверие 1) [ED30A2AD]
Трек 8 точное извлечение (доверие 1) [5561329C]
Трек 9 точное извлечение (доверие 1) [022D2DD0]
Трек 10 точное извлечение (доверие 1) [8A716361]
Трек 11 точное извлечение (доверие 1) [E0AB8B7B]
Трек 12 точное извлечение (доверие 1) [4C8079C7]
Трек 13 точное извлечение (доверие 1) [28A68A64]
Трек 14 точное извлечение (доверие 1) [8C124086]
Трек 15 точное извлечение (доверие 1) [311879A5]
Трек 16 точное извлечение (доверие 1) [0D662B63]
Трек 17 точное извлечение (доверие 1) [44DC6971]
Трек 18 точное извлечение (доверие 1) [3E385FB3]
Трек 19 точное извлечение (доверие 1) [83A21546]
Трек 20 точное извлечение (доверие 1) [50885E0C]
Трек 21 точное извлечение (доверие 1) [015A9FF5]
Трек 22 точное извлечение (доверие 1) [5C1DCEFA]
Трек 23 точное извлечение (доверие 1) [65F24631]
Трек 24 точное извлечение (доверие 1) [D336716A]
Трек 25 точность не определена (достоверность 1) [D33820BB], AccurateRip вернул [62724475]

24 трек(и) скопированы точно
1 трек(и) не удалось проверить на точность

Некоторые треки не прошли проверку на точность

Конец отчёта
[CUETools log; Date: 27.03.2020 18:01:15; Version: 2.1.4]
[CTDB TOCID: 3hJLRsiQ2_eKkxRXEysjqBJqfdY-] found.
Track | CTDB Status
1 | (10/10) Accurately ripped
2 | (10/10) Accurately ripped
3 | (10/10) Accurately ripped
4 | (10/10) Accurately ripped
5 | (10/10) Accurately ripped
6 | (10/10) Accurately ripped
7 | (10/10) Accurately ripped
8 | (10/10) Accurately ripped
9 | (10/10) Accurately ripped
10 | ( 9/10) Accurately ripped
11 | (10/10) Accurately ripped
12 | (10/10) Accurately ripped
13 | (10/10) Accurately ripped
14 | (10/10) Accurately ripped
15 | (10/10) Accurately ripped
16 | (10/10) Accurately ripped
17 | ( 9/10) Accurately ripped
18 | (10/10) Accurately ripped
19 | (10/10) Accurately ripped
20 | (10/10) Accurately ripped
21 | (10/10) Accurately ripped
22 | ( 9/10) Accurately ripped
23 | (10/10) Accurately ripped
24 | (10/10) Accurately ripped
25 | (10/10) Accurately ripped
[AccurateRip ID: 00410841-0494a17c-5d115b19] found.
Track [ CRC | V2 ] Status
01 [b4d1e408|5568dfd3] (03+08/11) Accurately ripped
02 [ebb029b7|173f61d0] (03+08/11) Accurately ripped
03 [8dbd4d08|d0df94f7] (03+08/11) Accurately ripped
04 [f9648e38|f6a712f5] (03+08/11) Accurately ripped
05 [7e15d0c9|a94854c1] (03+08/11) Accurately ripped
06 [830607ae|ce045e09] (03+08/11) Accurately ripped
07 [ed30a2ad|a4d3aad8] (03+08/11) Accurately ripped
08 [5561329c|89273e10] (03+08/11) Accurately ripped
09 [022d2dd0|70137fb9] (03+08/11) Accurately ripped
10 [8a716361|beb90ae2] (03+08/11) Accurately ripped
11 [e0ab8b7b|3bfef11c] (03+08/11) Accurately ripped
12 [4c8079c7|d0e2776c] (03+08/11) Accurately ripped
13 [28a68a64|eab2ef5a] (03+08/11) Accurately ripped
14 [8c124086|7f050cab] (03+08/11) Accurately ripped
15 [311879a5|ba1809f2] (03+08/11) Accurately ripped
16 [0d662b63|bbb9620a] (03+08/11) Accurately ripped
17 [44dc6971|cc10b83e] (03+08/11) Accurately ripped
18 [3e385fb3|ce6fe892] (03+08/11) Accurately ripped
19 [83a21546|a09d6ce5] (03+08/11) Accurately ripped
20 [50885e0c|9179d0c7] (03+08/11) Accurately ripped
21 [015a9ff5|41b5bf43] (03+08/11) Accurately ripped
22 [5c1dcefa|88ebc2a1] (03+08/11) Accurately ripped
23 [65f24631|9ffca2b3] (03+07/10) Accurately ripped
24 [d336716a|5d029196] (03+07/10) Accurately ripped
25 [d33820bb|d7a0e05a] (02+08/10) Accurately ripped

Track Peak [ CRC32 ] [W/O NULL] [ LOG ]
– 96,7 [E047790E] [D13F0A01] CRC32
01 86,1 [735E1267] [A0656CEB]
02 83,7 [FB5E962E] [4481D1C7]
03 82,1 [E1FA2DB6] [2903B107]
04 78,6 [A8487169] [032F60B2]
05 81,1 [C7B2CB8B] [56C78767]
06 73,6 [3E70E06D] [F3C914E0]
07 55,3 [FD4A8AF1] [0D482CE0]
08 76,7 [966420CE] [77E7F81F]
09 82,3 [EAFAB44B] [44D22B9B]
10 79,2 [17B90A6C] [402A4E4B]
11 90,8 [B50FF892] [130BDAFE]
12 84,4 [E9264516] [6D1BDF08]
13 89,3 [B56F06AF] [2574BB39]
14 85,0 [E73F8ECA] [DF850241]
15 88,0 [BCC4B537] [9F0F1D96]
16 80,5 [D54D602A] [FF50B8D8]
17 96,7 [CA95FB66] [4D083DBB]
18 88,8 [874D4E12] [6A2FCF1B]
19 60,1 [8FCB3081] [50D62CFF]
20 71,9 [FEFAF1E3] [A2BB8CB6]
21 78,3 [01233BD7] [E5FE1282]
22 85,7 [0ED19306] [DD1CD8BE]
23 75,4 [269C528D] [420E8832]
24 82,1 [E7E49AC8] [8965270F]
25 95,2 [448D84D8] [854C85C8]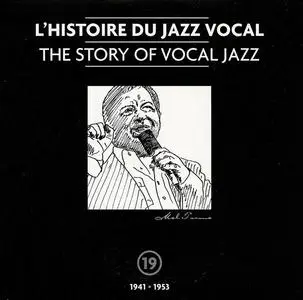 CD 19
EAC Rip | FLAC (image+.cue+log) - 362 MB | MP3 CBR 320 kbps (LAME 3.93) - 185 MB | Covers included
Genre: Vocal Jazz, Swing, Blues | RAR 3% Rec. | Label: Le Chant Du Monde (574 1319)
Tracklist:
01. Annie Ross - Le Vent Vert (2:42)
02. Muddy Waters - Louisiana Blues (2:56)
03. Frank Sinatra - My Blue Heaven (2:29)
04. Marie Knight - In the Shaded Green Pastures (3:19)
05. Sarah Vaughan & Jimmy Jones - It Might as Well Be Spring (3:14)
06. Sarah Vaughan & Jimmy Jones - Can't Get Out of This Mood (2:52)
07. Sonny Terry & Brownie McGhee - Telephone Blues (3:26)
08. Louis Armstrong - C'est si Bon (3:05)
09. Ella Fitzgerald - Someone to Watch Over Me (3:17)
10. B.B. King - The Other Night Blues (3:30)
11. Amos Milburn - Bad Bad Whiskey (3:01)
12. Yvonne Lanauze & Duke Ellington - Love You Madly (3:01)
13. Charles Brown - Black Nite (3:10)
14. Dorothy Ellis - Slowly Go Out of My Mind (3:18)
15. Muddy Waters - Long Distance Call (2:41)
16. Tony Harper & Harry James - Baby Blues (3:08)
17. Louis Armstrong & Bing Crosby - Gon Fishin' (2:31)
18. Sister Rosetta Tharpe - So High (3:35)
19. B.B. King - Three O'clock Blues (3:03)
20. Shelly Manne & Stan Kenton - Blues in Burlesque (4:32)
21. The Angelic Gospel Singers & The Dixie Hummingbirds - One Day (2:14)
22. Little Jimmy Scott & Stan Getz - Come What May (2:08)
23. Billie Holiday & Oscar Peterson - These Foolish Things (3:40)
24. Hot Lips Page - The Devil's Kiss (2:11)
25. Ella Fitzgerald - Angel Eyes (2:52)
Total time:
Exact Audio Copy V0.99 prebeta 4 from 23. January 2008

Отчёт EAC об извлечении, выполненном 24. августа 2009, 23:52

Various / L'Histoire du Jazz Vocal - CD 19

Дисковод: Optiarc DVD RW AD-7170A Adapter: 0 ID: 0

Режим чтения : Достоверность
Использование точного потока : Да
Отключение кэша аудио : Да
Использование указателей C2 : Нет

Коррекция смещения при чтении : 48
Способность читать области Lead-in и Lead-out : Нет
Заполнение пропущенных сэмплов тишиной : Да
Удаление блоков с тишиной в начале и конце : Нет
При вычислениях CRC использовались нулевые сэмплы : Да
Интерфейс : Встроенный Win32-интерфейс для Win NT/2000

Выходной формат : Пользовательский кодировщик
Выбранный битрейт : 768 kBit/s
Качество : Высокий
Добавление ID3-тэга : Да
Утилита сжатия : C:\Program Files\Exact Audio Copy\Flac\flac.exe
Дополнительные параметры : -6 -V -T "ARTIST=%a" -T "TITLE=%t" -T "ALBUM=%g" -T "DATE=%y" -T "TRACKNUMBER=%n" -T "GENRE=%m" -T "COMMENT=%e" %s -o %d


TOC извлечённого CD

Трек | Старт | Длительность | Начальный сектор | Конечный сектор
––––––––––––––––––––––––––––––––––-
1 | 0:00.00 | 2:42.26 | 0 | 12175
2 | 2:42.26 | 2:56.27 | 12176 | 25402
3 | 5:38.53 | 2:29.17 | 25403 | 36594
4 | 8:07.70 | 3:19.22 | 36595 | 51541
5 | 11:27.17 | 3:14.48 | 51542 | 66139
6 | 14:41.65 | 2:52.11 | 66140 | 79050
7 | 17:34.01 | 3:26.67 | 79051 | 94567
8 | 21:00.68 | 3:05.38 | 94568 | 108480
9 | 24:06.31 | 3:17.02 | 108481 | 123257
10 | 27:23.33 | 3:30.31 | 123258 | 139038
11 | 30:53.64 | 3:01.37 | 139039 | 152650
12 | 33:55.26 | 3:01.61 | 152651 | 166286
13 | 36:57.12 | 3:10.19 | 166287 | 180555
14 | 40:07.31 | 3:18.00 | 180556 | 195405
15 | 43:25.31 | 2:41.62 | 195406 | 207542
16 | 46:07.18 | 3:08.46 | 207543 | 221688
17 | 49:15.64 | 2:31.70 | 221689 | 233083
18 | 51:47.59 | 3:35.11 | 233084 | 249219
19 | 55:22.70 | 3:03.14 | 249220 | 262958
20 | 58:26.09 | 4:32.29 | 262959 | 283387
21 | 62:58.38 | 2:14.39 | 283388 | 293476
22 | 65:13.02 | 2:08.60 | 293477 | 303136
23 | 67:21.62 | 3:40.10 | 303137 | 319646
24 | 71:01.72 | 2:11.67 | 319647 | 329538
25 | 73:13.64 | 2:52.36 | 329539 | 342474


Характеристики диапазона извлечения и сообщения об ошибках

Выбранный диапазон

Имя файла C:\Downloads\The Story Of Vocal Jazz 1941-1953 (10 CD)\CD 9\Various - L'Histoire du Jazz Vocal - CD 19.wav

Пиковый уровень 89.6 %
Качество диапазона 100.0 %
CRC теста 7D1239ED
CRC копии 7D1239ED
Копирование… OK

Ошибок не произошло


AccurateRip: сводка

Трек 1 нет в базе данных
Трек 2 нет в базе данных
Трек 3 нет в базе данных
Трек 4 нет в базе данных
Трек 5 нет в базе данных
Трек 6 нет в базе данных
Трек 7 нет в базе данных
Трек 8 нет в базе данных
Трек 9 нет в базе данных
Трек 10 нет в базе данных
Трек 11 нет в базе данных
Трек 12 нет в базе данных
Трек 13 нет в базе данных
Трек 14 нет в базе данных
Трек 15 нет в базе данных
Трек 16 нет в базе данных
Трек 17 нет в базе данных
Трек 18 нет в базе данных
Трек 19 нет в базе данных
Трек 20 нет в базе данных
Трек 21 нет в базе данных
Трек 22 нет в базе данных
Трек 23 нет в базе данных
Трек 24 нет в базе данных
Трек 25 нет в базе данных

Ни одного трека нет в базе AccurateRip

Конец отчёта
[CUETools log; Date: 27.03.2020 18:01:39; Version: 2.1.4]
[CTDB TOCID: mxRDFaEzzv8WufViQcLJCOTe3c8-] found.
Track | CTDB Status
1 | (9/9) Accurately ripped
2 | (9/9) Accurately ripped
3 | (9/9) Accurately ripped
4 | (9/9) Accurately ripped
5 | (9/9) Accurately ripped
6 | (9/9) Accurately ripped
7 | (9/9) Accurately ripped
8 | (8/9) Accurately ripped
9 | (7/9) Accurately ripped
10 | (8/9) Accurately ripped
11 | (9/9) Accurately ripped
12 | (9/9) Accurately ripped
13 | (9/9) Accurately ripped
14 | (9/9) Accurately ripped
15 | (9/9) Accurately ripped
16 | (9/9) Accurately ripped
17 | (9/9) Accurately ripped
18 | (9/9) Accurately ripped
19 | (9/9) Accurately ripped
20 | (9/9) Accurately ripped
21 | (9/9) Accurately ripped
22 | (9/9) Accurately ripped
23 | (9/9) Accurately ripped
24 | (9/9) Accurately ripped
25 | (9/9) Accurately ripped
[AccurateRip ID: 0044517f-04d2102f-8211d619] found.
Track [ CRC | V2 ] Status
01 [4f41cb74|84aaac1e] (0+7/7) Accurately ripped
02 [e7d0e390|592a1545] (0+7/7) Accurately ripped
03 [bafc5fee|558b0dfb] (0+7/7) Accurately ripped
04 [7c76696f|d7b2cf12] (0+7/7) Accurately ripped
05 [b2905be1|254fe6d9] (0+7/7) Accurately ripped
06 [05cfa8db|f1971078] (0+7/7) Accurately ripped
07 [e63ed566|a2d51ad3] (0+7/7) Accurately ripped
08 [0d4ec4b6|15ab22bb] (0+7/7) Accurately ripped
09 [60e3fb7b|2c615985] (0+7/7) Accurately ripped
10 [42ee84e9|a29dee59] (0+6/6) Accurately ripped
11 [fc419ed1|51efbfd7] (0+7/7) Accurately ripped
12 [b3e3bd76|ce30ae32] (0+7/7) Accurately ripped
13 [54b94155|d8dd0e90] (0+7/7) Accurately ripped
14 [7396ee9e|c6b69013] (0+7/7) Accurately ripped
15 [dcb6f643|7a0fb21f] (0+7/7) Accurately ripped
16 [a9549b2c|8a471010] (0+7/7) Accurately ripped
17 [6255ca75|7672881e] (0+7/7) Accurately ripped
18 [62380ac4|d375d72b] (0+7/7) Accurately ripped
19 [27b1ae10|b7648c5e] (0+7/7) Accurately ripped
20 [996ddce0|eef738b9] (0+7/7) Accurately ripped
21 [f61f9cb2|5dd52a55] (0+7/7) Accurately ripped
22 [ccb0243e|aff7a256] (0+7/7) Accurately ripped
23 [cec58b5e|90a8a98f] (0+7/7) Accurately ripped
24 [2044850d|8b7f1a22] (0+7/7) Accurately ripped
25 [52605a42|1e4f6ff2] (0+7/7) Accurately ripped

Track Peak [ CRC32 ] [W/O NULL] [ LOG ]
– 89,6 [7D1239ED] [FD64D4FB] CRC32
01 84,4 [1C6A4F81] [1BBADD37]
02 79,1 [675A8335] [0B42A3A1]
03 76,9 [550A045E] [9760C82D]
04 87,3 [C4EE8858] [03EBFB6F]
05 78,8 [7463A2B5] [EED08B71]
06 85,7 [ECABA837] [1D7D22F9]
07 80,8 [74166CFC] [74B530B4]
08 77,2 [17060D69] [E177F44D]
09 83,6 [456D91DB] [56F50327]
10 71,0 [C6EA8D3C] [BD3A5215]
11 80,9 [5D367906] [0C394E58]
12 89,6 [4C894E44] [F44CBCDC]
13 79,4 [C2C938BC] [78E7CBBF]
14 80,9 [D9F5A31D] [1ADD9982]
15 84,8 [8A38D882] [C925A8CC]
16 81,8 [C0BF3287] [3A46DEFF]
17 81,6 [D4DF55EF] [C683902E]
18 76,7 [2CCA977A] [49051D17]
19 73,3 [AB66CE5B] [39D3162D]
20 77,6 [844B7F38] [B076E8EF]
21 79,0 [4FB1C002] [BC4009AD]
22 79,8 [822F798E] [39D3818A]
23 88,5 [28AC1057] [1129FEAB]
24 78,6 [A84F91CD] [FCD5E80D]
25 82,4 [CAADE260] [A1100B84]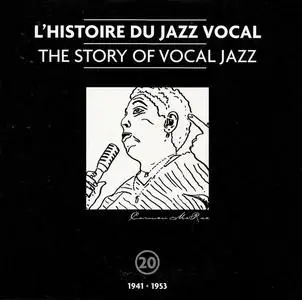 CD 20
EAC Rip | FLAC (image+.cue+log) - 404 MB | MP3 CBR 320 kbps (LAME 3.93) - 186 MB | Covers included
Genre: Vocal Jazz, Swing, Blues | RAR 3% Rec. | Label: Le Chant Du Monde (574 1320)
Tracklist:
01. Anita O'Day - The Lady Is a Tramp (2:44)
02. Dinah Washington - I Cried for You (2:32)
03. Eddie Jefferson - The Birdland Story (2:52)
04. Betty Roche with Duke Ellington - All of Me (1:53)
05. Jackie Paris & Tamara Hayes - I Miss You So (2:39)
06. Big Bill Broonzy - Down by the Riverside (2:17)
07. Lowell Fulson - Blues Never Fail (2:37)
08. Joe Caroll with Dizzy Gillespie - Ooh-Shoo-Bee-Doo-Bee (3:27)
09. Eddie Jefferson - Old Shoes (3:14)
10. Chris Connor with Stan Kenton - All About Ronnie (2:53)
11. Jimmy Grissom with Duke Ellington - Street Blues (4:28)
12. Honey Gordon - Can You Blame Me (2:52)
13. Peggy Lee - Easy Living (2:44)
14. Peggy Lee - Black Coffee (3:09)
15. Ray Charles - Losing Hand (3:13)
16. Dave Lambert Singers & Charlie Parker with Gil Evans - In the Still of the Night (3:26)
17. Soya Hedenbratt with Nils-Bertil Dahlander - Somebody Loves Me (2:24)
18. Della Reese with Clark Terry - Blue and Orange Birds (2:31)
19. Billy Eckstine - How High the Moon (5:24)
20. Nat King Cole - There Will Never Be Another You (3:40)
21. Jo Ann Greer with Les Brown - Back in Your Own Backyard (3:06)
22. Annie Ross with Gigi Gryce - The Song Is You (3:12)
23. Babs Gonzales - Ornithology (2:43)
24. Janet Thurlow - Blue Tide (3:12)
25. Ella Fitzgerald - How High the Moon (3:13)
Total time:
01:16:37
Exact Audio Copy V0.99 prebeta 4 from 23. January 2008

Отчёт EAC об извлечении, выполненном 25. августа 2009, 0:49

Various / The Story of Vocal Jazz: 1941-1953 [disc 20]

Дисковод: Optiarc DVD RW AD-7170A Adapter: 0 ID: 0

Режим чтения : Достоверность
Использование точного потока : Да
Отключение кэша аудио : Да
Использование указателей C2 : Нет

Коррекция смещения при чтении : 48
Способность читать области Lead-in и Lead-out : Нет
Заполнение пропущенных сэмплов тишиной : Да
Удаление блоков с тишиной в начале и конце : Нет
При вычислениях CRC использовались нулевые сэмплы : Да
Интерфейс : Встроенный Win32-интерфейс для Win NT/2000

Выходной формат : Пользовательский кодировщик
Выбранный битрейт : 768 kBit/s
Качество : Высокий
Добавление ID3-тэга : Да
Утилита сжатия : C:\Program Files\Exact Audio Copy\Flac\flac.exe
Дополнительные параметры : -6 -V -T "ARTIST=%a" -T "TITLE=%t" -T "ALBUM=%g" -T "DATE=%y" -T "TRACKNUMBER=%n" -T "GENRE=%m" -T "COMMENT=%e" %s -o %d


TOC извлечённого CD

Трек | Старт | Длительность | Начальный сектор | Конечный сектор
––––––––––––––––––––––––––––––––––-
1 | 0:00.00 | 2:44.28 | 0 | 12327
2 | 2:44.28 | 2:32.32 | 12328 | 23759
3 | 5:16.60 | 2:52.07 | 23760 | 36666
4 | 8:08.67 | 1:53.74 | 36667 | 45215
5 | 10:02.66 | 2:39.60 | 45216 | 57200
6 | 12:42.51 | 2:17.70 | 57201 | 67545
7 | 15:00.46 | 2:37.31 | 67546 | 79351
8 | 17:38.02 | 3:27.37 | 79352 | 94913
9 | 21:05.39 | 3:14.29 | 94914 | 109492
10 | 24:19.68 | 2:53.24 | 109493 | 122491
11 | 27:13.17 | 4:28.38 | 122492 | 142629
12 | 31:41.55 | 2:52.12 | 142630 | 155541
13 | 34:33.67 | 2:44.17 | 155542 | 167858
14 | 37:18.09 | 3:09.12 | 167859 | 182045
15 | 40:27.21 | 3:13.66 | 182046 | 196586
16 | 43:41.12 | 3:26.28 | 196587 | 212064
17 | 47:07.40 | 2:24.42 | 212065 | 222906
18 | 49:32.07 | 2:31.49 | 222907 | 234280
19 | 52:03.56 | 5:24.45 | 234281 | 258625
20 | 57:28.26 | 3:40.31 | 258626 | 275156
21 | 61:08.57 | 3:06.65 | 275157 | 289171
22 | 64:15.47 | 3:12.00 | 289172 | 303571
23 | 67:27.47 | 2:43.51 | 303572 | 315847
24 | 70:11.23 | 3:12.35 | 315848 | 330282
25 | 73:23.58 | 3:13.33 | 330283 | 344790


Характеристики диапазона извлечения и сообщения об ошибках

Выбранный диапазон

Имя файла C:\Downloads\The Story Of Vocal Jazz 1941-1953 (10 CD)\CD 10\Various - The Story of Vocal Jazz 1941-1953 [disc 20].wav

Пиковый уровень 95.9 %
Качество диапазона 100.0 %
CRC теста D389B46B
CRC копии D389B46B
Копирование… OK

Ошибок не произошло


AccurateRip: сводка

Трек 1 точное извлечение (доверие 1) [5801232A]
Трек 2 точное извлечение (доверие 1) [554880CF]
Трек 3 точное извлечение (доверие 1) [5F975577]
Трек 4 точное извлечение (доверие 1) [74C79882]
Трек 5 точное извлечение (доверие 1) [DF581002]
Трек 6 точное извлечение (доверие 1) [6154DBBC]
Трек 7 точное извлечение (доверие 1) [FDB2376B]
Трек 8 точное извлечение (доверие 1) [51BD3B77]
Трек 9 точное извлечение (доверие 1) [97291CA4]
Трек 10 точное извлечение (доверие 1) [71457B4F]
Трек 11 точное извлечение (доверие 1) [A6EF8516]
Трек 12 точное извлечение (доверие 1) [DC33141C]
Трек 13 точное извлечение (доверие 1) [1258F18C]
Трек 14 точное извлечение (доверие 1) [62B8192A]
Трек 15 точное извлечение (доверие 1) [D9F83DD1]
Трек 16 точное извлечение (доверие 1) [52053B06]
Трек 17 точное извлечение (доверие 1) [28108E15]
Трек 18 точное извлечение (доверие 1) [9F8A66B4]
Трек 19 точное извлечение (доверие 1) [A9EA63BA]
Трек 20 точное извлечение (доверие 1) [A5D59FB9]
Трек 21 точное извлечение (доверие 1) [6AC630C6]
Трек 22 точное извлечение (доверие 1) [4E5E2498]
Трек 23 точное извлечение (доверие 1) [3631A82F]
Трек 24 точное извлечение (доверие 1) [43126658]
Трек 25 точность не определена (достоверность 1) [727C6A19], AccurateRip вернул [F0D4B256]

24 трек(и) скопированы точно
1 трек(и) не удалось проверить на точность

Некоторые треки не прошли проверку на точность

Конец отчёта
[CUETools log; Date: 27.03.2020 18:02:17; Version: 2.1.4]
[CTDB TOCID: kjVyq7N7NbQ2cFVE1KISAOL85sA-] found.
Track | CTDB Status
1 | (9/9) Accurately ripped
2 | (9/9) Accurately ripped
3 | (9/9) Accurately ripped
4 | (9/9) Accurately ripped
5 | (9/9) Accurately ripped
6 | (9/9) Accurately ripped
7 | (9/9) Accurately ripped
8 | (9/9) Accurately ripped
9 | (9/9) Accurately ripped
10 | (9/9) Accurately ripped
11 | (9/9) Accurately ripped
12 | (9/9) Accurately ripped
13 | (9/9) Accurately ripped
14 | (9/9) Accurately ripped
15 | (9/9) Accurately ripped
16 | (9/9) Accurately ripped
17 | (9/9) Accurately ripped
18 | (9/9) Accurately ripped
19 | (9/9) Accurately ripped
20 | (9/9) Accurately ripped
21 | (9/9) Accurately ripped
22 | (9/9) Accurately ripped
23 | (8/9) Accurately ripped
24 | (9/9) Accurately ripped
25 | (8/9) Accurately ripped
[AccurateRip ID: 0041500f-04ab64d3-5311f519] found.
Track [ CRC | V2 ] Status
01 [5801232a|d1a4cc90] (2+6/8) Accurately ripped
02 [554880cf|c1338ed3] (2+6/8) Accurately ripped
03 [5f975577|740c22f6] (2+6/8) Accurately ripped
04 [74c79882|573b7dd2] (2+6/8) Accurately ripped
05 [df581002|f1de392b] (2+6/8) Accurately ripped
06 [6154dbbc|0a4fe139] (2+6/8) Accurately ripped
07 [fdb2376b|fcefee3a] (2+6/8) Accurately ripped
08 [51bd3b77|7fbdbddf] (2+6/8) Accurately ripped
09 [97291ca4|d1895713] (2+6/8) Accurately ripped
10 [71457b4f|90f758b1] (2+6/8) Accurately ripped
11 [a6ef8516|30d3f31b] (2+6/8) Accurately ripped
12 [dc33141c|39d8aa3b] (2+6/8) Accurately ripped
13 [1258f18c|f9780146] (2+6/8) Accurately ripped
14 [62b8192a|832197a2] (2+6/8) Accurately ripped
15 [d9f83dd1|c13b92ad] (2+6/8) Accurately ripped
16 [52053b06|6955d7f9] (2+6/8) Accurately ripped
17 [28108e15|749d647b] (2+6/8) Accurately ripped
18 [9f8a66b4|f89ef1a2] (2+6/8) Accurately ripped
19 [a9ea63ba|7224c319] (2+6/8) Accurately ripped
20 [a5d59fb9|ea080872] (2+6/8) Accurately ripped
21 [6ac630c6|a5b99006] (2+6/8) Accurately ripped
22 [4e5e2498|89ae83c1] (2+6/8) Accurately ripped
23 [3631a82f|2f4dcfa1] (2+6/8) Accurately ripped
24 [43126658|c396699a] (2+6/8) Accurately ripped
25 [727c6a19|4263de58] (0+5/5) Accurately ripped

Track Peak [ CRC32 ] [W/O NULL] [ LOG ]
– 95,9 [D389B46B] [16B14E3B] CRC32
01 65,0 [2E116EEA] [DF91A909]
02 95,9 [D59B152D] [9C9F589A]
03 77,3 [34CE6E64] [7959C1C1]
04 95,8 [FB298A06] [2159B536]
05 76,5 [F84167FD] [D8431910]
06 74,8 [A91D0767] [91022EAF]
07 83,5 [8555B7EC] [D314F5FF]
08 86,5 [AB5D2F14] [D9E29DE2]
09 79,0 [BBE51653] [B70FB49C]
10 78,8 [B8811E32] [74F779A0]
11 79,6 [A6154784] [7107CFEB]
12 73,2 [5DCA7F41] [2C7D44FF]
13 83,6 [351127C0] [6EF6DC15]
14 76,3 [72D60031] [F540225C]
15 82,5 [6D3F5F4E] [E94DD775]
16 80,4 [93CA0B89] [834BB83D]
17 82,7 [AD11CAF7] [40550744]
18 83,0 [BAA76FFD] [A3149BD1]
19 82,5 [6E1093D4] [22EEC8A5]
20 71,9 [FDF55B9C] [938FD2DB]
21 80,0 [73A43296] [E0762062]
22 76,4 [C3D5FB48] [DBDD498C]
23 81,8 [C5F375D8] [88DBAE85]
24 79,2 [597E8323] [BE667F97]
25 80,0 [BB423F2E] [1A816757]
Thanks to
SwingleSee also:
V.A. - The Story Of Vocal Jazz 1911-1940 [10CD Box Set] (2004)