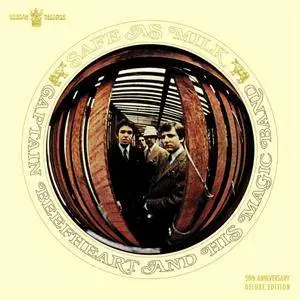 Captain Beefheart - Safe As Milk: 50th Anniversary Deluxe Edition - Fan Made Project - Not For Sale! (2017) {Ass Blaster AB020 rec 1966-1967}
EAC rip (secure mode) | FLAC+CUE+LOG -> 692 Mb | MP3 @320 -> 339 Mb
Full Artwork @ 600 dpi (jpg) -> 36 Mb | 5% repair rar
© 1966-67, 2017 Ass Blaster Records | AB020
Rock / Experimental Rock / Blues Rock / Psychedelic
Fan Made Release - Not For Sale! Mono LP transfered & mastered by Prof Stoned. Mindblowing music from Captain Beefheart & The Magic Band – a record that's got plenty of garagey grit at the core, but which also has a heady freak rock vibe overall! The 1967 album really captures this perfect moment – one when so many artists like Don Van Vliet had their feet in older rockish modes, but were really tripping out with new ideas – able to get nice and freaky in the course of a short tune, yet still never lose a groove that really helped send the music home! In other words, there's nothing too hippieish about the record, and nothing that's ever too self-indulgent – yet the blend of organ, guitar, and drums is completely mindblowing – and as revolutionary today as it was back then.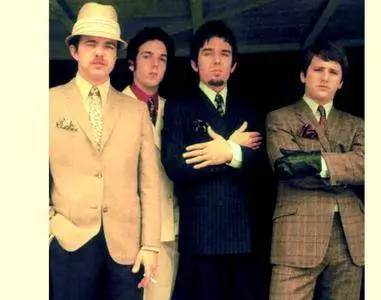 Is it really 50 years since I first heard the Safe As Milk album?

Well, yes it is and I still play it regularly. It still sounds fresh and exciting although probably not quite as 'weird' as it originally sounded to me all that time ago. Hey, Beefheart soon got much weirder but Safe As Milk is still one hell of a debut album.

Not only was it a debut album but it was the first release on a brand new label, Buddah, set up by Kama Sutra Records. They must have had some faith in the band back then. It's a pity the Mt Tamalpais show ended in disaster and the proposed Monterey appearance didn't happen. Those shows could have made the band's career and would probably have repaid Kama Sutra in spades, and maybe, just maybe made some money for Don and the Magic Band. Perhaps that did happen in a parallel universe somewhere and Don went on to become a superstar headlining stadium shows around the world. Hmmm, but I have to wonder whether that would have been a good thing or not?

Safe As Milk was the starting point for so many of Don's long term fans and it is still a great album to begin your voyage into the world of Beefheart. Many of the songs on that album would continue to be performed by Don throughout his playing career with Abba Zaba being the one making the most appearances and with most incarnations of the Magic Band.

Having said it's the album's 50th anniversary I can't be precise about the exact date on which it was released. The accepted wisdom for many years has been that it came out in September 1967, however there is a lot of evidence which points to an earlier month … probably some time in late June 1967.

John French certainly says June is the month as he recalls hearing songs from the album on the radio and actually taking a copy of the album to a local radio station. Although I suppose they could have been promo copies. The DJ and Beefheart evangelist, John Peel, played the album on his 'Perfumed Garden' show from the UK pirate radio station Radio London in July 1967. And there is printed evidence from the New Action Albums section of the music paper, Billboard, in August 1967 which indicates that the album is selling well.

Everything definitely points to the September release date being wrong but infuriatingly there doesn't seem to be any record of the exact date. But having discussed it with my old friend and Beefheart collector extraordinaire, Paul Brown, we're going with June 1967 as the correct date.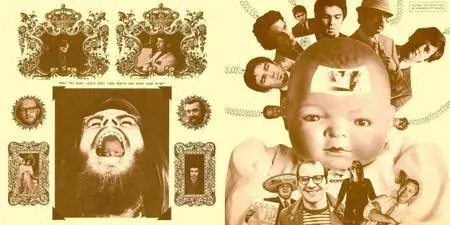 Track LIsting

THE ORIGINAL ALBUM: Stereo & Mono
101 Sure 'Nuff 'N Yes I Do (Stereo)
102 Zig Zag Wanderer (Stereo)
103 Call On Me (Stereo)
104 Dropout Boogie (Stereo)
105 I'm Glad (Stereo)
106 Electricity (Stereo)
107 Yellow Brick Road (Stereo)
108 Abba Zaba (Stereo)
109 Plastic Factory (Stereo)
110 Where There's Woman (Stereo)
111 Grown So Ugly (Stereo)
112 Autumn's Child (Stereo)
113 Sure 'Nuff 'N Yes I Do (Mono)
114 Zig Zag Wanderer (Mono)
115 Call On Me (Mono)
116 Dropout Boogie (Mono)
117 I'm Glad (Mono)
118 Electricity (Mono)
119 Yellow Brick Road (Mono)
120 Abba Zaba (Mono)
121 Plastic Factory (Mono)
122 Where There's Woman (Mono)
123 Grown So Ugly (Mono)
124 Autumn's Child (Mono)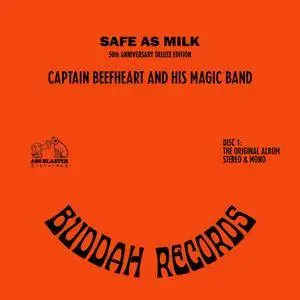 EARLY BEEFHEART: Singles/Demos/Live
201 Diddy Wah Diddy (1966 Single)
202 Who Do You Think You're Fooling (1966 Single)
203 Moonchild (1966 Single)
204 Frying Pan (1966 Single)
205 Here I Am I Always Am (1966 Demo)
206 Obeh Man (1966 Demo)
207 Just Got Back From The City (1966 Demo)
208 I'm Glad (1966 Demo)
209 Down In The Bottom (Live 1966)
210 Don't Start Me Talkin' (Live 1966)
211 The Sun Is Shining (Live 1966)
212 Tupelo (Live 1966)
213 Somebody In My Home (Live 1966)
214 Old Folk's Boogie (Live 1966)
215 St. James Infirmary (Live 1966)
216 Evil (Is Going On) (Live 1966)
217 Harp Instrumental (Live 1966)
218 Sure 'Nuff N' Yes I Do (1967 Demo)
219 Yellow Brick Road (1967 Demo)
220 Plastic Factory (1967 Demo)
221 Call On Me (1967 Demo)
222 Almost Grown (1967 Demo)
223 Somebody In My Home (1967 Demo)
224 Electricity (Alternate Mono Mix)
225 Here I Am I Always Am (1966 Rehearsal)
226 Triple Combination (1966 Rehearsal)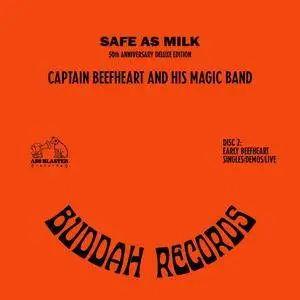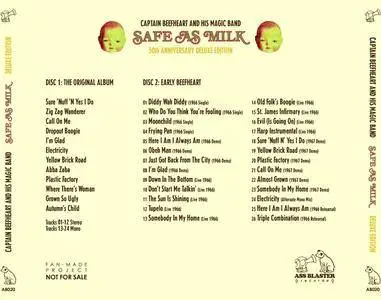 see also:
Captain Beefheart - Bat Chain Puller (1976) {Vaulternative Records VR2012-1 rel 2012}
Captain Beefheart & His Magic Band - Grow Fins: Rarities (1965-1982) {5CD Set Revenant 210 rel 1999}
===