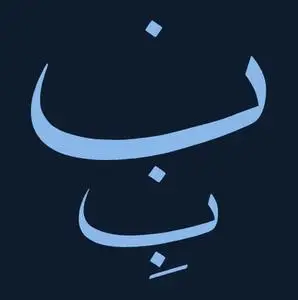 Chora(s)san Time-Court Mirage - Blues Alif Lam Mim (2021) {Blank Forms Editions}
FLAC (tracks) - 16bit/44.1kHz - Digital Download -> 477 Mb | MP3 @320 -> 191 Mb | Cover | 5% repair rar
© 2021 Important Records / Blank Forms Editions
Experimental / Modern Classical / Raga / Electronic / Avant-Garde
Fathoms deep, kaleidoscopic devotional drone that channels Catherine Christer Hennix's passion for Arabic poetry and her studies alongside Hindustani raga master Pandit Pran Nath.

Originally released in 2016, "Blues Alif Lam Mim" is the recording of a 2014 performance of Swedish composer Catherine Christer Hennix's just-intonation ensemble, featuring brass, electronics and voices. The piece was written with the intention of highlighting blues music's roots in raga and makam forms and to simultaneously function as a prompt for meditation. Based in Istanbul where she studies classical Arabic and Turkish makam, Hennix penned devotional poetry featuring quotations from the Quran that sits above the rag's microtonal lattice of drones, sung movingly by multiple overlaying voices. Mesmerizing with subtle shifts and scientifically precise tonal variation, the piece is shockingly absorbing and should appeal to anyone with an interest in the intersection of drone and devotional music.

Hennix - a mathematician as well as a musical innovator - brings a rare studied level of serenity to this performance. Intended to work as a contemplation in praise of God, the work feels cosmic and universal, speaking on perfection, symmetry and cosmic order. Sure it's about as heady as we get on here, but this is truly next level material, performed and recorded with care to offer eighty minutes of transcendent bliss. Not for the faint hearted.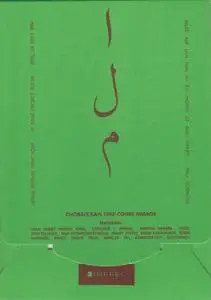 bandcamp.com INFOPersonnel:

releases May 14, 2021
Voice -
Catherine Christer Hennix, Amirtha Kidambi, Ahmet Muhsin Tüzer
Brass -
Amir ElSaffar, Paul Schwingenschlögl, Hilary Jeffery, Elena Kakaliagou, Robin Hayward
Computer/live electronics -
Stefan Tiedje, Marcus Pal
Track Listing:
1. Blues Alif Lam Mim in the Mode of Rag Infinity/Rag Cosmosis
–––––––––––-
DON'T MODIFY THIS FILE
–––––––––––-
PERFORMER: auCDtect Task Manager, ver. 1.6.0 RC1 build 1.6.0.1
Copyright © 2008-2010 y-soft. All rights reserved
http://y-soft.org
ANALYZER: auCDtect: CD records authenticity detector, version 0.8.2
Copyright © 2004 Oleg Berngardt. All rights reserved.
Copyright © 2004 Alexander Djourik. All rights reserved.
FILE: 01 Blues Alif Lam Mim in the Mode of Rag Infinity-Rag Cosmosis.flac
Size: 477010160 Hash: 113901393DC8F2B2AA551A4AA9FC47CE Accuracy: -m0
Conclusion: CDDA 100%
Signature: A2AD3BCECCB8D57B55A638DE07975FD0BC789BBD
===