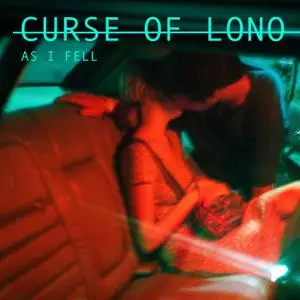 Curse Of Lono - As I Fell (2018)
WEB FLAC (tracks) ~ 274.90 Mb | MP3 CBR 320kbps ~ 115.55 Mb | 50:02 | Cover
Folk Rock | Country: UK | Label: Submarine Cat Records
'As I Fell' is the follow-up to 'Severed', one of the most critically acclaimed debuts of 2017, and builds on Curse Of Lono's deeply cinematic blend of harmony-laden Americana and driving, gothic alt-rock. It's a sound that owes as much to old faithfuls like The Doors and The Velvet Underground as it does to more contemporary artists such as The War On Drugs and Wilco. Although some of the songs on As I Fell revisit familiar themes like murderous jealousy and the death of loved ones, much of the album covers new ground. Produced by Oli Bayston (Boxed In) at Rancho V, a remote desert studio in Joshua Tree, and Flesh & Bone Studios in Hackney. Formed in London in 2015, Curse Of Lono is Felix Bechtolsheimer (vocals and guitar), Joe Hazell (lead guitar and vocals), Dani Ruiz Hernandez (keys and vocals), Charis Anderson (bass and vocals) and Neil Findlay (drums).
Track List:
1 Valentine
2 Way To Mars
3 And It Shows
4 I'd Start A War For You
5 Kathleen
6 Blackout Fever
7 Tell Me About Your Love
8 As I Fell
9 The Affair
10 No Trouble
11 Leuven
Felix Bechtolsheimer - vocals, guitar
Neil Findlay - drums and percussion
Joe Hazell - vocals, lead guitar
Dani Ruiz Hernandez - vocals, keyboards
Charis Anderson - vocals, bass
–––––––––––-
DON'T MODIFY THIS FILE
–––––––––––-
PERFORMER: auCDtect Task Manager, ver. 1.6.0 RC1 build 1.6.0.1
Copyright © 2008-2010 y-soft. All rights reserved
http://y-soft.org
ANALYZER: auCDtect: CD records authenticity detector, version 0.8.2
Copyright © 2004 Oleg Berngardt. All rights reserved.
Copyright © 2004 Alexander Djourik. All rights reserved.
FILE: 11. Leuven.flac
Size: 31252207 Hash: CC272369B74AED2EB24AC97A182303F4 Accuracy: -m0
Conclusion: CDDA 100%
Signature: A2AD3DEB400401A667DD9353BE9B0C6576D36C18
FILE: 10. No Trouble.flac
Size: 17889713 Hash: 36BED50162F76913A14F211DAE9C2937 Accuracy: -m0
Conclusion: CDDA 100%
Signature: DDE928218FBBF0A4D09CD620D1B13B09F0130265
FILE: 09. The Affair.flac
Size: 22030887 Hash: B3EF95E590F4390D7614E543DC8D8471 Accuracy: -m0
Conclusion: CDDA 100%
Signature: F10B9612C2F24AAC38D8F48EEE6FC6FB3A4A1120
FILE: 08. As I Fell.flac
Size: 24797297 Hash: 6599E78502921DB707A4DB3F58B9F1CC Accuracy: -m0
Conclusion: CDDA 99%
Signature: 0B18F12F000A95BFD04DEF9D0894D51ECC02ED9D
FILE: 07. Tell Me About Your Love.flac
Size: 24489457 Hash: 082181E2FD76CA65A7A747549D9433B0 Accuracy: -m0
Conclusion: CDDA 100%
Signature: 86FF5A1105F221F5D0F03BA9D30F0A905B4B08C6
FILE: 06. Blackout Fever.flac
Size: 29115118 Hash: CF3C0F479EDD1AC126D08DEB2AE21C55 Accuracy: -m0
Conclusion: CDDA 100%
Signature: 54790307F3942CEA950C59DB567A13483FEE6ACC
FILE: 05. Kathleen.flac
Size: 36897561 Hash: 9C284284A02BA4CBC0488564BC40121F Accuracy: -m0
Conclusion: CDDA 100%
Signature: AB9B1C2E86EF20717D2DE283FD4CA59C89B15BD5
FILE: 04. I'd Start a War for You.flac
Size: 26705431 Hash: 07F305496ED94DDBA707F90863BEF69A Accuracy: -m0
Conclusion: CDDA 100%
Signature: 879EF7364596948E18CB6CAB1AE149D8CBA501A1
FILE: 03. And It Shows.flac
Size: 26465466 Hash: 9852A2AE981E9EC33756BF16B57DD7EB Accuracy: -m0
Conclusion: CDDA 100%
Signature: 27AD1EFD26045F22FB10901F13E281507D8714F4
FILE: 02. Way to Mars.flac
Size: 29484276 Hash: E2C5D0EF69534D2BD4EA89DB45C5D8B2 Accuracy: -m0
Conclusion: CDDA 100%
Signature: 9FB22FA45E8C7B6B2BA596D3022B43C001E247A1
FILE: 01. Valentine.flac
Size: 18376092 Hash: 1738A3F103035D7A2C3E2DC9A98DCE28 Accuracy: -m0
Conclusion: CDDA 100%
Signature: FED49EC27734D347A3B35C9A8DF6850DEDCD98D0