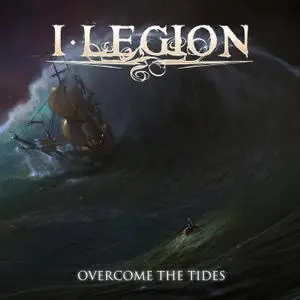 I Legion - Overcome the Tides (2020)
Canada | MP3 CBR 320 Kbps | 96 MB
Metalcore | Label : Independent
I Legion is the musical world of Frederic Riverin, who records and write all the songs at his home in Quebec. Since 2011, Frederic is working with world's best metal singers, such as Björn Strid (Soilwork / The Night Flight Orchestra), Chris Clancy (Mutiny Within), Jon Howard (Threat Signals / Imonolith) and many more, in order to create his vision of timeless metal and rock anthems. Also joined by a legion of great guitarist like Matt Perrin (Angelmaker), Jake Kiley (Strung Out), Angel Vivaldi, Andy James and lot more, the musicianship of this project is taken to another level. With now three albums under its belt, I Legion is an undeniable metal force in the underground metal scene.