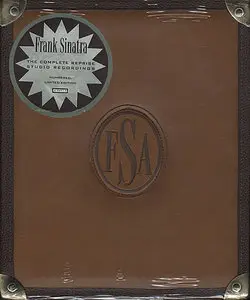 Frank Sinatra - The Complete Reprise Studio Recordings (1995) {20CD Box Set, Reprise 46013-2 rec 1960-1988}
EAC rip (secure mode) | FLAC (tracks)+CUE+LOG -> 8.38 Gb | MP3 @320 -> 3.35 Mb
Full Artwork @ 300 dpi (jpg) -> 102 Mb | 5% repair rar
© 1960-88, 1995 Reprise Records / Warner | 46013-2
Jazz / Vocal Jazz / Standards / Traditional Pop
Frank sinatra The Complete Reprise Studio Recordings (1995 US limited edition 20-CD set containing a total of 452 songs [over 24 hours sequenced in chronological order] recorded between 1960 & 1988, with 70 songs previously unavailable on CD & a further 18 previously unreleased titles, presented in embossed deluxe leather and brass bound 'trunk' carry case with individually numbered brass plaque, complete with 96-page hard back book with extensive liner notes and insightful essays by respected Sinatra scholars like Will Friedwald, interviews and photographs.)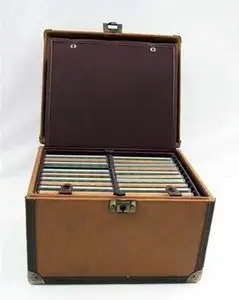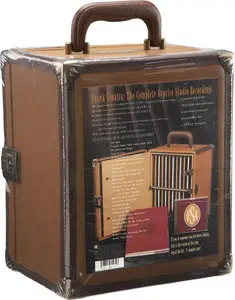 Originally encased in a small, leather-bound trunk and comprising a grand total of 20 discs, Frank Sinatra's The Complete Reprise Studio Recordings is easily the most lavish box set ever assembled. In addition to the 20 compact discs, the set comes with an hardcover book containing insightful essays by respected Sinatra scholars like Will Friedwald. Sinatra founded Reprise Records in 1961, and he continued to record for his label over the next two decades, completing nearly 500 songs. By and large, the recordings are sequenced according to session order; the only exception are concept albums like September of My Years or the "Future" section of the triple album Trilogy. (Strangely, the song cycle Watertown, which tells a story with its songs, is presented out of order.) Frequently, the sequencing of the original studio albums is more effective than the set's strict chronological presentation, but that's not to say there aren't immense rewards in any one of these long discs.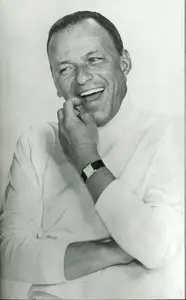 Throughout the set, Sinatra comes to grips with rock and contemporary pop songwriting, as well as arrangements that had more in common with soft rock and easy-listening pop. While the quality of his voice does decline during the two decades documented on the box set, much of the music is compelling; although they might not match the consistently brilliant efforts on Columbia and Capitol, the Reprise recordings are rich in variety and drama. The chronological sequencing is effective in portraying Sinatra's evolution, even if the presentation is a bit academic and intimidating for some listeners. For listeners willing to spend $500 on a box set, The Complete Reprise Studio Recordings will be endlessly enjoyable and fascinating.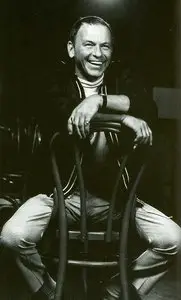 To truly be a Sinatra aficionado you must have this 20 CD set which comprises everything done at Reprise. ( Note - I would suggest this set for only hardcore Sinatra fans who already have most of the individual CDs.) I bought this set initially because I had given up trying to get all the individual CDs ( after 5 years of trying I could not find `All Alone', `Great Songs from Great Britain', `I Remember Tommy', and `The World We Knew' anywhere ). But I was amazed at the amount of new songs in this collection. Before I praise the heck out of this collection, I must warn of some real trash that is unfortunately included. First, a few tracks from the `World We Knew' album. `Don't Sleep in the Subway', `Born Free', `This is My Song' and a new version of `Some Enchanted Evening' ( the worst version of this song ever recorded ) are horrible. Why was he recording this stuff ? These songs are not even worthy enough for Sinatra to be humming them. The awful arrangements by Ernie Freeman and H.B Barnum do not help either. What a waste! Even worse is `Everybody's Twistn'.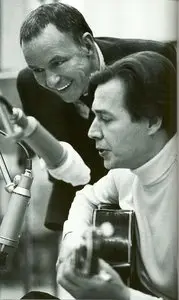 Two words: indescribably awful. However, `Life's A Trippy Thing' a duet with Nancy is unbearable and repulsive. It is a terrible ruin of a song. Sinatra's early `70s retirement occurred soon after this song was released. I would retire too if my name was associated with this. Another drawback - both live albums `Sinatra at the Sands' and `The Main Event' are not included. So what are the reasons to fork over hundreds of dollars for this set? First and foremost, every Reprise album is in here. No more running around North America trying to find rare CDs like `All Alone' ( which is excellent ) or `Great Songs from Great Britain'. Furthermore, the collection has longer versions of what you would get on the individual CDs. This especially improves the Ellington & Sinatra and `LA is My Lady' albums with longer and far superior tracks compared to the tracks on the individual CDs. Or how about some great tracks from the Reprise Repertoire Theater series including duets with Rosemary Clooney `Some Enchanted Evening' ( the finest version of this song ever recorded ), Keely Smith `So In Love', and Dean Martin `Guys And Dolls'. Likewise, they are two underrated duets that are only available in this package. `Style', a phenomenal duet with Dean Martin and Bing Crosby, from `Robin and the Seven Hoods'. `Me And My Shadow', a duet with Sammy Davis Jr., is just plain magic. Other hidden gems - not available anywhere else to my knowledge - include: `Like A Sad Song', `My Foolish Heart' ( recorded in 1988 but Sinatra does sound 30 years younger ) , `Stay With Me', `Since Marie Has Left Paree', `In The Shadow Of The Moon', `Dry Your Eyes' , `Nothing But The Best', and `The Boy's Night Out'.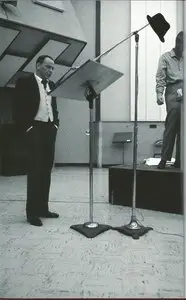 I was unaware these songs existed before and was pleasantly surprised when I heard them. By the way, the `70s disco versions of `All or Nothing at All' and `Night and Day' are actually fun and an entertaining change of pace. Notwithstanding, they are three tracks that makes this collection a must. I had never heard them ( or of them ) before this collection. They are among the greatest songs ever recorded by Sinatra. I'm baffled as to why they have never appeared on any Reprise `Greatest Hits' or other compilation CDs issues. First, `I Like To Lead When I Dance' a song that was recorded for `Robin and the Seven Hoods' but failed to make the film. Why ? This masterpiece was written by Cahn & Van Heusen, there is a remarkable arrangement by Nelson Riddle, and Sinatra sounds amazing. This song deserves to be among Sinatra's classics. Second, the aptly titled `The Game Is Over'. Recorded before Sinatra early `70s short retirement, the song is lovely. A soft little John Denver tune, Sinatra uses it as a canvass to express emotions to the extent which he had only done with `Angel Eyes' from `Only the Lonely'. It is a shame Sinatra never released it, it surely would have become one of his trademark songs. Finally, `Forget To Remember' is what music is about to me. This is music as art. Everything is perfect: Don Costa's arrangement, Teddy Randazzo's lyrics, and Sinatra's glorious voice putting it all together to create a hauntingly beautiful portrait. I can't say enough about this song. It brought me to tears, I would have paid the couple of a hundred of dollars for this song alone. Truly a must have for any Sinatra fan!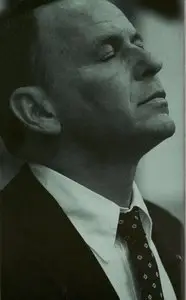 tracklist:
Disc 1
01. Ring - A - Ding Ding (2:46)
02. Let's Fall In Love (2:13)
03. In The Still Of The Night (3:27)
04. A Foggy Day (2:18)
05. Let's Face The Music And Dance (2:59)
06. You'd Be So Easy To Love (2:24)
07. A Fine Romance (2:13)
08. The Coffee Song (2:53)
09. Be Careful, It's My Heart (2:04)
10. I've Got My Love To Keep Me Warm (2:53)
11. Zing Went The Strings Of My Heart (2:49)
12. You And The Night And The Music (2:37)
13. When I Take My Sugar To Tea (2:07)
14. The Last Dance (2:48)
15. The Second Time Around (3:02)
16. Tina (2:57)
17. In The Blue Of The Evening (4:05)
18. I'll Be Seeing You (2:51)
19. I'm Getting Sentimental Over You (3:44)
20. Imagination (3:05)
21. Take Me (2:21)
22. Without A Song (3:41)
23. Polka Dots And Moonbeams (3:44)
24. Daybreak (2:45)
25. The One I Love Belongs To Somebody Else (2:48)
Disc 2
01. There Are Such Things (3:13)
02. It's Always You (2:49)
03. It Started All Over Again (2:32)
04. East Of The Sun (And West Of The Moon) (3:24)
05. The Curse Of An Aching Heart (2:07)
06. Love Walked In (2:20)
07. Please Don't Talk About Me When I'm Gone (2:58)
08. Have You Met Miss Jones ? (2:33)
09. Don't Be That Way (2:42)
10. I Never Knew (2:15)
11. Falling In Love With Love (1:52)
12. It's A Wonderful World (2:12)
13. Don't Cry Joe (3:07)
14. You're Nobody 'Til Somebody Loves You (4:11)
15. Moonlight On The Ganges (3:23)
16. Granada (3:40)
17. As You Desire Me (2:53)
18. Stardust (2:49)
19. Yesterdays (3:46)
20. I Hadn't Anyone Till You (3:44)
21. It Might As Well Be Spring (3:16)
22. Prisoner Of Love (3:51)
23. That's All (3:21)
24. Don't Take Your Love From Me (4:05)
Disc 3
01. Misty (2:42)
02. Come Rain Or Come Shine (4:07)
03. Night And Day (3:39)
04. All Or Nothing At All (3:45)
05. Pocketful Of Miracles (2:40)
06. Name It And It's Yours (3:14)
07. The Song Is Ended (3:26)
08. All Allone (2:43)
09. Charmaine (3:19)
10. When I Lost You (3:44)
11. Remember (3:25)
12. Together (3:21)
13. The Girl Next Door (3:19)
14. Indiscreet (3:53)
15. What'll I Do ? (3:17)
16. Oh, How I Miss You Tonight (3:23)
17. Are You Lonesome Tonight ? (3:31)
18. Come Waltz With Me (2:55)
19. Everybody's Twistin' (2:32)
20. Nothing But The Best (3:02)
21. The Boys' Night Out (2:49)
Disc 4
01. I'm Beginining To See The Light (2:34)
02. I Get A Kick Out Of You (3:15)
03. Ain't She Sweet ? (2:07)
04. I Love You (2:18)
05. They Can't Take That Away From Me (2:42)
06. Love Is Just Around The Corner (2:28)
07. At Long Last Love (2:14)
08. Serenade In Blue (2:59)
09. Goody Goody (1:48)
10. Don'Cha Go 'Way Mad (3:13)
11. Tangerine (2:04)
12. Pick Yourself Up (2:34)
13. If I Had You (4:05)
14. The Very Thought Of You (3:32)
15. I'll Follow My Secret Heart (3:17)
16. A Garden In The Rain (3:23)
17. London By Night (3:20)
18. The Gypsy (3:20)
19. Roses Of Picardy (3:01)
20. A Nightingale Sang In Berkeley Square (3:53)
21. We'll Meet Again (3:44)
22. Now Is The Hour (2:49)
23. We'll Gather Lilacs In The Spring (3:12)
24. The Look Of Love (2:44)
25. I Left My Heart In San Francisco (2:55)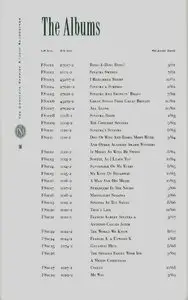 Disc 5
01. Nice Work If You can Get It (2:36)
02. Please Be Kind (2:42)
03. I Won't Dance (4:09)
04. Learnin' The Blues (4:25)
05. I'm Gonna Sit Right Down And Write Myself A Letter (2:34)
06. I Only Have Eyes For You (3:29)
07. My Kind Of Girl (4:36)
08. Pennies From Heaven (3:29)
09. (Love Is) The Tender Trap (2:35)
10. Looking At The World Thru Rose Colored Glasses (2:30)
11. Me And My Shadow (3:06)
12. Come Blow Your Horn (3:09)
13. Call Me Irresponsible (2:56)
14. Lost In The Stars (4:08)
15. My Heart Stood Still (3:03)
16. Ol' Man River (4:26)
17. This Nearly Was Mine (2:46)
18. You'll Never Walk Alone (3:08)
19. I Have Dreamed (2:58)
20. Bewitched (3:00)
21. California (3:36)
22. America The Beautiful (2:21)
Disc 6
01. Soliloquy (8:06)
02. You Brought A New Kind Of Love To Me (2:38)
03. In The Wee Small Hours Of The Morning (2:44)
04. Nancy (3:39)
05. Young At Heart (2:55)
06. The Second Time Around (3:05)
07. All The Way (3:30)
08. Witchcraft (2:38)
09. How Little It Matters How Little We Know (2:20)
10. Put Your Dreams Away (3:13)
11. I've Got You Under My Skin (3:32)
12. Oh! What It Seemed To Be (3:27)
13. We Open In Venice (2:11)
14. Old Devil Moon (2:57)
15. When I'm Not Near The Girl I Love (3:26)
16. Guys And Dolls (2:49)
17. I've Never Been In Love Before (2:56)
18. So In Love (Reprise) (2:55)
19. Twin Soliloquies (Wonder How It Fells) (1:39)
20. Some Enchanted Evening (3:29)
21. Some Enchanted Evening (Reprise) (3:22)
Disc 7
01. Luck Be A Lady (5:14)
02. Fugue For Tinhorns (1:30)
03. The Oldest Established (Permanent Floating Crap Game In New York) (2:31)
04. Here's To The Losers (3:05)
05. Love Isn't Just For The Young (2:58)
06. Have Yourself A Merry Little Cristimas (3:55)
07. Talk To Me Baby (2:59)
08. Stay With Me (Main Theme From The Cardinal) (3:05)
09. Early American (3:34)
10. The House I Live In (3:39)
11. You Are A Lucky Fellow, Mr. Smith (3:46)
12. The Way You Look Tonight (3:23)
13. Three Coins In The Fountain (3:46)
14. Swinging On A Star (2:53)
15. The Continental (3:15)
16. In The Cool, Cool, Cool Of The Evening (1:52)
17. It Might As Well Be Spring (3:27)
18. Secret Love (3:54)
19. Moon River (3:20)
20. Days Of Wine And Roses (2:16)
21. Love Is A Many-Splendored Thing (3:22)
22. Let Us Break Bread Together (3:40)
23. You Never Had It So Good (3:01)
Disc 8
01. I Can't Believe I'm Losing You (2:46)
02. My Kind Of Town (3:09)
03. I Like To Lead When I Dance (4:08)
04. Style (4:29)
05. Mister Booze (5:02)
06. Don't Be A Do-Badder (Finale) (1:16)
07. The Best Is Yet To Come (2:54)
08. I Wanna Be Around (2:21)
09. I Believe In You (2:21)
10. Flay Me To The Moon (In Other Words) (2:30)
11. Hello, Dolly! (2:46)
12. The Good Life (2:27)
13. I Wish You Love (2:56)
14. I Can't Stop Loving You (2:59)
15. More (Theme From Mondo Cane) (3:04)
16. Wives And Lovers (2:49)
17. An Old-Fashioned Christmas (3:46)
18. I Heard The Bells On Christmas Day (2:37)
19. The Little Drummer Boy (3:03)
20. Go Tell It On The Mountain (3:23)
21. We Wish You The Merriest (2:14)
22. Softly, As I Leave You (2:52)
23. Then Suddenly Love (2:17)
24. Since Marie Has Left Paree (1:58)
25. Available (2:47)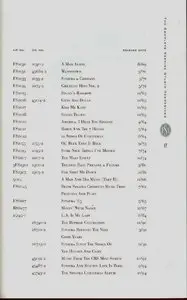 Disc 9
01. Pass Me By (2:25)
02. Emily (3:01)
03. Dear Heart (2:43)
04. Somewhere In Your Heart (2:30)
05. Any Time At All (2:23)
06. Don't Wait Too Long (3:07)
07. September Song (3:32)
08. Last Night When We Were Young (3:36)
09. Hello, Young Lovers (3:44)
10. I See It Now (2:51)
11. When The Wind Was Green (3:22)
12. Once Upon A Time (3:29)
13. How Old Am I? (3:36)
14. It Was A Very Good Year (4:27)
15. The Man In The Looking Glass (3:27)
16. This Is All I Ask (3:04)
17. It Gets Lonely Early (3:20)
18. The September Of My Years (3:15)
19. Tell Her (You Love Her Each Day) (2:43)
20. When Somebody Loves You (1:55)
21. Forget Domani (2:36)
22. Ev'rybody Has The Right To Be Wrong! (At Least Once) (2:08)
23. I'll Only Miss Her When I Think Of Her (2:53)
24. Golden Moment (2:57)
Disc 10
01. Come Fly With Me (3:11)
02. I'll Never Smile Again (2:15)
03. Moment To Moment (2:57)
04. Love And Marriage (2:13)
05. Moon Song (3:04)
06. Moon Love (4:17)
07. The Moon Got In My Eyes (2:53)
08. Moonlight Serenade (3:28)
09. Reaching For The Moon (3:06)
10. I Wished On The Moon (2:55)
11. Moonlight Becomes You (2:48)
12. Moonlight Mood (3:10)
13. Oh, You Crazy Moon (3:13)
14. The Moon Was Yellow (And The Night Was Young) (3:11)
15. Strangers In The Night (2:37)
16. My Baby Just Cares For Me (2:32)
17. Yes Sir, That's My Baby (2:10)
18. You're Driving Me Crazy! (2:16)
19. The Most Beautiful Girl In The World (2:25)
20. Summer Wind (2:56)
21. All Or Nothing At All (3:59)
22. Call Me (2:47)
23. On A Clear Day (You Can See Forever) (3:19)
24. Downtown (2:10)
Disc 11
01. That's Life (3:08)
02. Give Her Love (2:12)
03. What Now My Love? (2:31)
04. Somewhere My Love (2:17)
05. Winchester Cathedral (2:37)
06. I Will Wait For You (2:17)
07. You're Gonna Wait For Me (2:57)
08. Sand And Sea (2:27)
09. The Impossible Dream (2:32)
10. Baubles, Bangles And Beads (2:33)
11. I Concentrate On You (2:37)
12. Dindi (3:29)
13. Change Partners (2:41)
14. Quiet Nights Of Quiet Stars (Corcovado) (2:44)
15. If You Never Come To Me (2:10)
16. The Girl From Ipanema (3:14)
17. Meditation (Meditacao) (2:54)
18. Once I Loved (O Amor En Paz) (2:37)
19. How Insensitive (Insensatez) (3:17)
20. Drinking Again (3:11)
21. Something Stupid (2:40)
22. You Are There (3:29)
23. The World We Knew (Over And Over) (2:47)
24. Born Free (2:03)
25. This Is My Love (3:34)
Disc 12
01. This Is My Song (2:28)
02. Don't Sleep In The Subway (2:18)
03. Some Enchanted Evening (2:35)
04. This Town (2:59)
05. Younger Than Springtime (2:42)
06. All I Need Is The Girl (5:00)
07. Yellow Days (4:58)
08. Indian Summer (4:13)
09. Come Back To Me (3:23)
10. Poor Butterfly (4:28)
11. Sunny (4:13)
12. I Like The Sunrise (5:00)
13. Follow Me (3:56)
14. My Way Of Life (3:08)
15. Cycles (3:11)
16. Whatever Happened To Christmas? (3:05)
17. The Twelve Days Of Christmas (4:28)
18. The Bells Of Christmas (Greensleeves) (3:40)
19. I Wouldn't Trade Christmas (2:53)
20. The Christmas Waltz (3:11)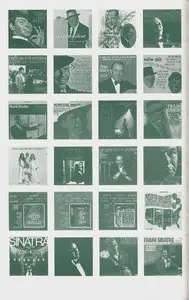 Disc 13
01. Blue Lace (2:43)
02. Star! (2:35)
03. Gentle On My Mind (3:23)
04. By The Time I Get To Phoenix (3:55)
05. Little Green Apples (4:59)
06. Moody River (2:33)
07. Pretty Colors (2:35)
08. Rain In My Heart (3:22)
09. Wandering (2:47)
10. Both Sides Now (2:56)
11. My Way (4:37)
12. One Note Samba (Samba De Uma Nota So) (2:21)
13. Don't Ever Go Away (Por Causa De Voce) (2:28)
14. Wave (3:19)
15. Bonita (3:40)
16. Someone To Light Up My Life (2:38)
17. Desafinado (3:00)
18. Drinking Water (Aqua De Beber) (2:35)
19. Song Of The Sabia (3:39)
20. This Happy Madness (Estrada Branca) (2:54)
21. Triste (2:40)
Disc 14
01. All My Tomorrows (4:38)
02. Didn't We (2:56)
03. A Day In The Life Of A Fool (3:02)
04. Yesterday (3:57)
05. If You Go Away (3:33)
06. Watch What Happens (2:19)
07. For Once In My Life (2:51)
08. Mrs. Robinson (2:54)
09. Hallelujah, I Lover Her So (2:49)
10. I've Been To Town (3:12)
11. Empty Is (2:43)
12. The Single Man (3:00)
13. Lonesome Cities (3:16)
14. The Beautiful Strangers (2:39)
15. A Man Alone (3:45)
16. Love's Been Good To Me (3:25)
17. Out Beyond The Window (2:42)
18. Night (2:23)
19. Some Traveling Music (2:34)
20. From Promise To Promise (1:29)
21. A Man Alone (Reprise) (1:32)
22. In The Shadow Of The Moon (2:56)
23. Forget To Remember (2:58)
24. Goin' Out Of My Head (2:46)
Disc 15
01. I Would Be In Love (Anyway) (2:32)
02. The Train (3:27)
03. She Says (1:51)
04. Lady Day (2:48)
05. Watertown (3:36)
06. What's Now Is Now (4:03)
07. Goodbye (She Quietly Says) (3:07)
08. What A Funny Girl (You Used To Be) (2:57)
09. Elizabeth (3:38)
10. Michael And Peter (5:07)
11. For A While (3:09)
12. Lady Day (3:42)
13. I Will Drink The Wine (3:29)
14. Bein' Green (3:00)
15. My Sweet Lady (3:02)
16. Sunrise In The Morning (2:51)
17. I'm Not Afraid (3:40)
18. Something (3:33)
19. Leaving On A Jet Plane (2:27)
20. Close To You (2:34)
21. Feelin' Kinda Sunday (2:52)
22. Life's A Trippy Thing (2:43)
23. The Game Is Over (2:38)
Disc 16
01. Bang Bang (My Baby Shot Me Down) (3:37)
02. You Will Be My Music (3:53)
03. Noah (4:25)
04. Nobody Wins (5:13)
05. The Hurt Doesn't Go Away (2:52)
06. Winners (2:54)
07. Let Me Try Again (3:32)
08. Walk Away (2:58)
09. Send In The Clowns (4:12)
10. There Used To Be A Ballpark (3:36)
11. You're So Right (For What's Wrong With My Life) (4:07)
12. Dream Away (4:19)
13. Bad, Bad Leroy Brown (2:51)
14. I'm Gonna Make It All The Way (2:53)
15. Empty Tables (3:03)
16. If (3:09)
17. The Summer Knows (2:41)
18. Sweet Caroline (2:42)
19. You Turned My World Around (2:47)
20. What Are You Doing The Rest Of Your Life? (4:02)
21. Tie A Yellow Ribbon Round The Ole Oak Tree (3:05)
22. Satisfy Me One More Time (2:20)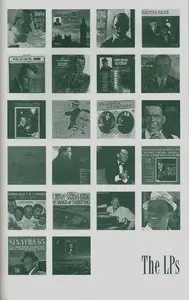 Disc 17
01. You Are The Sunshine Of My Life (2:35)
02. Just As Though You Were Here (4:23)
03. Everything Happens To Me (3:43)
04. Anytime (I'll Be There) (3:21)
05. The Only Couple On The Floor (3:11)
06. I Believe I'm Gonna Love You (2:49)
07. The Saddest Thing Of All (3:29)
08. A Baby Just Like You (2:47)
09. Christmas Memories (2:09)
10. I Sing The Songs (I Write The Songs) (3:51)
11. Empty Tables (2:49)
12. Send In The Clowns (3:39)
13. The Best I've Ever Had (1:58)
14. Stargazer (2:59)
15. Dry Your Eyes (3:03)
16. Like A Sad Song (4:12)
17. I Love My Wife (3:11)
18. Night And Day (2:11)
19. All Or Nothing At All (2:37)
20. Everybody Ought To Be In Love (3:20)
21. Nancy (2:30)
22. Emily (3:00)
23. Linda (2:45)
24. Sweet Lorraine (2:23)
Disc18
01. Barbara (3:14)
02. I Had The Craziest Dream (3:16)
03. It Had To Be You (3:55)
04. You And Me (We Wanted It All) (4:11)
05. Macarthur Park (2:48)
06. Summer Me, Winter Me (4:05)
07. That's What God Looks Like To Me (2:59)
08. For The Good Time (4:44)
09. Love Me Tender (3:37)
10. Just The Way You Are (3:28)
11. Song Sung Blue (2:46)
12. Isn't She Lovely? (2:05)
13. My Shining Hour (3:24)
14. All Of You (1:44)
15. More Than You Know (3:25)
16. The Song Is You (2:41)
17. But Not For Me (3:53)
18. Street Of Dreams (3:34)
19. They All Laughed (2:52)
20. Let's Face The Music And Dance (2:52)
21. Theme From New York, New York (3:27)
22. Something (4:44)
Disc 19
01. What Time Does The Next Miracle Leave? (10:42)
02. World War None! (4:36)
03. The Future (4:11)
04. The Future (Continued) I've Been There! (3:35)
05. The Future (Conclusion) Song Without Words (6:07)
06. Finale: Before The Music Ends (10:01)
07. Bang Bang (My Baby Shot Me Down) (3:24)
08. Everything Happens To Me (4:12)
09. The Gal That Got Away / It Never Entered My Mind (Medley) (5:51)
10. Thanks For The Memory (4:26)
11. I Loved Her (4:05)
12. A Long Night (3:45)
13. South - To A Warmer Place (3:46)
14. Say Hello (2:25)
15. Good Thing Going (3:53)
Disc 20
01. Monday Morning Quarterback (4:38)
02. Hey Look, No Crying (5:27)
03. To Love A Child (3:22)
04. Love Makes Us Whatever We Want To Be (2:39)
05. Searching (3:48)
06. Here's To The Band (4:11)
07. All The Way Home (3:54)
08. It's Sunday (3:37)
09. L.A. Is My Lady (3:14)
10. Until The Real Thing Comes Along (3:05)
11. After You've Gone (3:18)
12. The Best Of Everything (2:48)
13. It's All Right With Me (2:41)
14. A Hundred Years From Today (3:09)
15. How Do You Keep The Music Playing (3:54)
16. Teach Me Tonight (3:47)
17. If I Should Lose You (2:39)
18. Stormy Weather (3:41)
19. Mack The Knife (4:53)
20. The Girls I Never Kissed (3:32)
21. Only One To A Customer (2:48)
22. My Foolish Heart (2:47)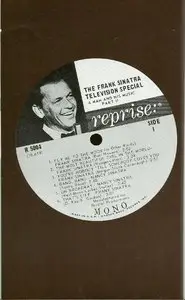 EAC extraction logfile from 29. July 2005, 23:13 for CD
Frank Sinatra / The Complete Reprise Studio Recordings Disc 1

Used drive : PLEXTOR DVDR PX-712A Adapter: 1 ID: 0
Read mode : Secure with NO C2, accurate stream, disable cache
Read offset correction : 30
Overread into Lead-In and Lead-Out : Yes

Used output format : C:\Program Files\FLAC\flac.exe (User Defined Encoder)
320 kBit/s
Additional command line options : -8 -V -T "artist=%a" -T "title=%t" -T "album=%g" -T "date=%y" -T "tracknumber=%n" -T "genre=%m" -T "comment=EAC Flac 1.1.1 -8" %s

Other options :
Fill up missing offset samples with silence : Yes
Delete leading and trailing silent blocks : No
Installed external ASPI interface


Track 1
Filename D:\Frank Sinatra - The Complete Reprise Studio Recordings\CD1\01 - Ring - A - Ding Ding.wav

Pre-gap length 0:00:02.00

Peak level 90.1 %
Track quality 100.0 %
Test CRC CC0EEC3A
Copy CRC CC0EEC3A
Copy OK

Track 2
Filename D:\Frank Sinatra - The Complete Reprise Studio Recordings\CD1\02 - Let's Fall In Love.wav

Pre-gap length 0:00:01.20

Peak level 93.4 %
Track quality 100.0 %
Test CRC B539D451
Copy CRC B539D451
Copy OK

Track 3
Filename D:\Frank Sinatra - The Complete Reprise Studio Recordings\CD1\03 - In The Still Of The Night.wav

Pre-gap length 0:00:01.30

Peak level 94.7 %
Track quality 100.0 %
Test CRC 2C90DC4A
Copy CRC 2C90DC4A
Copy OK

Track 4
Filename D:\Frank Sinatra - The Complete Reprise Studio Recordings\CD1\04 - A Foggy Day.wav

Pre-gap length 0:00:01.47

Peak level 77.2 %
Track quality 100.0 %
Test CRC 429CC6E2
Copy CRC 429CC6E2
Copy OK

Track 5
Filename D:\Frank Sinatra - The Complete Reprise Studio Recordings\CD1\05 - Let's Face The Music And Dance.wav

Pre-gap length 0:00:01.33

Peak level 95.7 %
Track quality 100.0 %
Test CRC A6E7486E
Copy CRC A6E7486E
Copy OK

Track 6
Filename D:\Frank Sinatra - The Complete Reprise Studio Recordings\CD1\06 - You'd Be So Easy To Love.wav

Pre-gap length 0:00:00.72

Peak level 89.3 %
Track quality 100.0 %
Test CRC 3BCE6B66
Copy CRC 3BCE6B66
Copy OK

Track 7
Filename D:\Frank Sinatra - The Complete Reprise Studio Recordings\CD1\07 - A Fine Romance.wav

Pre-gap length 0:00:00.63

Peak level 93.1 %
Track quality 100.0 %
Test CRC 612D48FB
Copy CRC 612D48FB
Copy OK

Track 8
Filename D:\Frank Sinatra - The Complete Reprise Studio Recordings\CD1\08 - The Coffee Song.wav

Pre-gap length 0:00:01.27

Peak level 87.6 %
Track quality 100.0 %
Test CRC 282EACCB
Copy CRC 282EACCB
Copy OK

Track 9
Filename D:\Frank Sinatra - The Complete Reprise Studio Recordings\CD1\09 - Be Careful, It's My Heart.wav

Pre-gap length 0:00:01.20

Peak level 89.0 %
Track quality 100.0 %
Test CRC F5B5E5CD
Copy CRC F5B5E5CD
Copy OK

Track 10
Filename D:\Frank Sinatra - The Complete Reprise Studio Recordings\CD1\10 - I've Got My Love To Keep Me Warm.wav

Pre-gap length 0:00:00.69

Peak level 88.1 %
Track quality 100.0 %
Test CRC A66EF5A9
Copy CRC A66EF5A9
Copy OK

Track 11
Filename D:\Frank Sinatra - The Complete Reprise Studio Recordings\CD1\11 - Zing Went The Strings Of My Heart.wav

Pre-gap length 0:00:01.23

Peak level 86.5 %
Track quality 100.0 %
Test CRC DEC1EC11
Copy CRC DEC1EC11
Copy OK

Track 12
Filename D:\Frank Sinatra - The Complete Reprise Studio Recordings\CD1\12 - You And The Night And The Music.wav

Pre-gap length 0:00:00.73

Peak level 94.2 %
Track quality 100.0 %
Test CRC F3572E2A
Copy CRC F3572E2A
Copy OK

Track 13
Filename D:\Frank Sinatra - The Complete Reprise Studio Recordings\CD1\13 - When I Take My Sugar To Tea.wav

Pre-gap length 0:00:01.33

Peak level 71.7 %
Track quality 100.0 %
Test CRC 326C2AC0
Copy CRC 326C2AC0
Copy OK

Track 14
Filename D:\Frank Sinatra - The Complete Reprise Studio Recordings\CD1\14 - The Last Dance.wav

Pre-gap length 0:00:00.73

Peak level 73.6 %
Track quality 100.0 %
Test CRC 20619CD3
Copy CRC 20619CD3
Copy OK

Track 15
Filename D:\Frank Sinatra - The Complete Reprise Studio Recordings\CD1\15 - The Second Time Around.wav

Pre-gap length 0:00:01.38

Peak level 55.4 %
Track quality 100.0 %
Test CRC 710736B3
Copy CRC 710736B3
Copy OK

Track 16
Filename D:\Frank Sinatra - The Complete Reprise Studio Recordings\CD1\16 - Tina.wav

Pre-gap length 0:00:01.50

Peak level 55.9 %
Track quality 100.0 %
Test CRC 7D2FAC4B
Copy CRC 7D2FAC4B
Copy OK

Track 17
Filename D:\Frank Sinatra - The Complete Reprise Studio Recordings\CD1\17 - In The Blue Of The Evening.wav

Pre-gap length 0:00:01.05

Peak level 74.1 %
Track quality 100.0 %
Test CRC 7128F982
Copy CRC 7128F982
Copy OK

Track 18
Filename D:\Frank Sinatra - The Complete Reprise Studio Recordings\CD1\18 - I'll Be Seeing You.wav

Pre-gap length 0:00:01.05

Peak level 92.1 %
Track quality 100.0 %
Test CRC 513258EC
Copy CRC 513258EC
Copy OK

Track 19
Filename D:\Frank Sinatra - The Complete Reprise Studio Recordings\CD1\19 - I'm Getting Sentimental Over You.wav

Pre-gap length 0:00:00.67

Peak level 59.6 %
Track quality 100.0 %
Test CRC 45EFB729
Copy CRC 45EFB729
Copy OK

Track 20
Filename D:\Frank Sinatra - The Complete Reprise Studio Recordings\CD1\20 - Imagination.wav

Pre-gap length 0:00:01.13

Peak level 94.3 %
Track quality 100.0 %
Test CRC 002D73B5
Copy CRC 002D73B5
Copy OK

Track 21
Filename D:\Frank Sinatra - The Complete Reprise Studio Recordings\CD1\21 - Take Me.wav

Pre-gap length 0:00:01.03

Peak level 88.2 %
Track quality 100.0 %
Test CRC 830BC4BC
Copy CRC 830BC4BC
Copy OK

Track 22
Filename D:\Frank Sinatra - The Complete Reprise Studio Recordings\CD1\22 - Without A Song.wav

Pre-gap length 0:00:01.30

Peak level 85.4 %
Track quality 100.0 %
Test CRC 1BDD720A
Copy CRC 1BDD720A
Copy OK

Track 23
Filename D:\Frank Sinatra - The Complete Reprise Studio Recordings\CD1\23 - Polka Dots And Moonbeams.wav

Pre-gap length 0:00:01.60

Peak level 94.0 %
Track quality 100.0 %
Test CRC ED68B197
Copy CRC ED68B197
Copy OK

Track 24
Filename D:\Frank Sinatra - The Complete Reprise Studio Recordings\CD1\24 - Daybreak.wav

Pre-gap length 0:00:01.25

Peak level 87.4 %
Track quality 100.0 %
Test CRC 4E059025
Copy CRC 4E059025
Copy OK

Track 25
Filename D:\Frank Sinatra - The Complete Reprise Studio Recordings\CD1\25 - The One I Love Belongs To Somebody Else.wav

Pre-gap length 0:00:00.68

Peak level 94.0 %
Track quality 100.0 %
Test CRC 7E9D8B44
Copy CRC 7E9D8B44
Copy OK

No errors occured


End of status report

EAC extraction logfile from 30. July 2005, 11:32 for CD
Frank Sinatra / The Complete Reprise Studio Recordings Disc 2

Used drive : PLEXTOR DVDR PX-712A Adapter: 1 ID: 0
Read mode : Secure with NO C2, accurate stream, disable cache
Read offset correction : 30
Overread into Lead-In and Lead-Out : Yes

Used output format : C:\Program Files\FLAC\flac.exe (User Defined Encoder)
320 kBit/s
Additional command line options : -8 -V -T "artist=%a" -T "title=%t" -T "album=%g" -T "date=%y" -T "tracknumber=%n" -T "genre=%m" -T "comment=EAC Flac 1.1.1 -8" %s

Other options :
Fill up missing offset samples with silence : Yes
Delete leading and trailing silent blocks : No
Installed external ASPI interface


Track 1
Filename D:\Frank Sinatra - The Complete Reprise Studio Recordings\CD2\01 - There Are Such Things.wav

Pre-gap length 0:00:02.00

Peak level 100.0 %
Track quality 100.0 %
Test CRC 1B8E9FE0
Copy CRC 1B8E9FE0
Copy OK

Track 2
Filename D:\Frank Sinatra - The Complete Reprise Studio Recordings\CD2\02 - It's Always You.wav

Peak level 94.5 %
Track quality 100.0 %
Test CRC 3063AAC6
Copy CRC 3063AAC6
Copy OK

Track 3
Filename D:\Frank Sinatra - The Complete Reprise Studio Recordings\CD2\03 - It Started All Over Again.wav

Peak level 100.0 %
Track quality 100.0 %
Test CRC AC4DE473
Copy CRC AC4DE473
Copy OK

Track 4
Filename D:\Frank Sinatra - The Complete Reprise Studio Recordings\CD2\04 - East Of The Sun (And West Of The Moon).wav

Peak level 100.0 %
Track quality 100.0 %
Test CRC 76BA0BE5
Copy CRC 76BA0BE5
Copy OK

Track 5
Filename D:\Frank Sinatra - The Complete Reprise Studio Recordings\CD2\05 - The Curse Of An Aching Heart.wav

Peak level 84.6 %
Track quality 100.0 %
Test CRC 8EB31182
Copy CRC 8EB31182
Copy OK

Track 6
Filename D:\Frank Sinatra - The Complete Reprise Studio Recordings\CD2\06 - Love Walked In.wav

Peak level 78.3 %
Track quality 100.0 %
Test CRC 7C65FDCC
Copy CRC 7C65FDCC
Copy OK

Track 7
Filename D:\Frank Sinatra - The Complete Reprise Studio Recordings\CD2\07 - Please Don't Talk About Me When I'm Gone.wav

Peak level 77.5 %
Track quality 100.0 %
Test CRC A40AEFE6
Copy CRC A40AEFE6
Copy OK

Track 8
Filename D:\Frank Sinatra - The Complete Reprise Studio Recordings\CD2\08 - Have You Met Miss Jones .wav

Peak level 80.4 %
Track quality 100.0 %
Test CRC BE803B9E
Copy CRC BE803B9E
Copy OK

Track 9
Filename D:\Frank Sinatra - The Complete Reprise Studio Recordings\CD2\09 - Don't Be That Way.wav

Peak level 95.0 %
Track quality 99.9 %
Test CRC B38E1984
Copy CRC B38E1984
Copy OK

Track 10
Filename D:\Frank Sinatra - The Complete Reprise Studio Recordings\CD2\10 - I Never Knew.wav

Peak level 80.3 %
Track quality 100.0 %
Test CRC 2973F38E
Copy CRC 2973F38E
Copy OK

Track 11
Filename D:\Frank Sinatra - The Complete Reprise Studio Recordings\CD2\11 - Falling In Love With Love.wav

Peak level 79.1 %
Track quality 100.0 %
Test CRC 417A68E5
Copy CRC 417A68E5
Copy OK

Track 12
Filename D:\Frank Sinatra - The Complete Reprise Studio Recordings\CD2\12 - It's A Wonderful World.wav

Peak level 69.1 %
Track quality 100.0 %
Test CRC 57898813
Copy CRC 57898813
Copy OK

Track 13
Filename D:\Frank Sinatra - The Complete Reprise Studio Recordings\CD2\13 - Don't Cry Joe.wav

Peak level 91.6 %
Track quality 100.0 %
Test CRC 98DDD93D
Copy CRC 98DDD93D
Copy OK

Track 14
Filename D:\Frank Sinatra - The Complete Reprise Studio Recordings\CD2\14 - You're Nobody 'Til Somebody Loves You.wav

Peak level 95.6 %
Track quality 100.0 %
Test CRC 6D988173
Copy CRC 6D988173
Copy OK

Track 15
Filename D:\Frank Sinatra - The Complete Reprise Studio Recordings\CD2\15 - Moonlight On The Ganges.wav

Peak level 89.3 %
Track quality 99.9 %
Test CRC AEFDFA58
Copy CRC AEFDFA58
Copy OK

Track 16
Filename D:\Frank Sinatra - The Complete Reprise Studio Recordings\CD2\16 - Granada.wav

Pre-gap length 0:00:01.63

Peak level 100.0 %
Track quality 100.0 %
Test CRC FD0A153E
Copy CRC FD0A153E
Copy OK

Track 17
Filename D:\Frank Sinatra - The Complete Reprise Studio Recordings\CD2\17 - As You Desire Me.wav

Peak level 76.1 %
Track quality 100.0 %
Test CRC 3E1B83F0
Copy CRC 3E1B83F0
Copy OK

Track 18
Filename D:\Frank Sinatra - The Complete Reprise Studio Recordings\CD2\18 - Stardust.wav

Peak level 90.9 %
Track quality 100.0 %
Test CRC 6CE44517
Copy CRC 6CE44517
Copy OK

Track 19
Filename D:\Frank Sinatra - The Complete Reprise Studio Recordings\CD2\19 - Yesterdays.wav

Peak level 91.5 %
Track quality 100.0 %
Test CRC 68E29CD9
Copy CRC 68E29CD9
Copy OK

Track 20
Filename D:\Frank Sinatra - The Complete Reprise Studio Recordings\CD2\20 - I Hadn't Anyone Till You.wav

Peak level 83.7 %
Track quality 100.0 %
Test CRC 9754B864
Copy CRC 9754B864
Copy OK

Track 21
Filename D:\Frank Sinatra - The Complete Reprise Studio Recordings\CD2\21 - It Might As Well Be Spring.wav

Peak level 79.4 %
Track quality 100.0 %
Test CRC A5112417
Copy CRC A5112417
Copy OK

Track 22
Filename D:\Frank Sinatra - The Complete Reprise Studio Recordings\CD2\22 - Prisoner Of Love.wav

Peak level 87.1 %
Track quality 99.9 %
Test CRC 1CA6E2A5
Copy CRC 1CA6E2A5
Copy OK

Track 23
Filename D:\Frank Sinatra - The Complete Reprise Studio Recordings\CD2\23 - That's All.wav

Peak level 73.0 %
Track quality 100.0 %
Test CRC 05C4732E
Copy CRC 05C4732E
Copy OK

Track 24
Filename D:\Frank Sinatra - The Complete Reprise Studio Recordings\CD2\24 - Don't Take Your Love From Me.wav

Peak level 93.3 %
Track quality 100.0 %
Test CRC D458E5EE
Copy CRC D458E5EE
Copy OK

No errors occured


End of status report

EAC extraction logfile from 30. July 2005, 12:50 for CD
Sinatra Frank / Complete Reprise Studio Recordings Disc.3

Used drive : PLEXTOR DVDR PX-712A Adapter: 1 ID: 0
Read mode : Secure with NO C2, accurate stream, disable cache
Read offset correction : 30
Overread into Lead-In and Lead-Out : Yes

Used output format : C:\Program Files\FLAC\flac.exe (User Defined Encoder)
320 kBit/s
Additional command line options : -8 -V -T "artist=%a" -T "title=%t" -T "album=%g" -T "date=%y" -T "tracknumber=%n" -T "genre=%m" -T "comment=EAC Flac 1.1.1 -8" %s

Other options :
Fill up missing offset samples with silence : Yes
Delete leading and trailing silent blocks : No
Installed external ASPI interface


Track 1
Filename D:\Frank Sinatra - The Complete Reprise Studio Recordings\CD3\01 - Misty.wav

Pre-gap length 0:00:02.00

Peak level 65.9 %
Track quality 100.0 %
Test CRC 4EA446F7
Copy CRC 4EA446F7
Copy OK

Track 2
Filename D:\Frank Sinatra - The Complete Reprise Studio Recordings\CD3\02 - Come Rain Or Come Shine.wav

Peak level 94.2 %
Track quality 100.0 %
Test CRC F6EE5B17
Copy CRC F6EE5B17
Copy OK

Track 3
Filename D:\Frank Sinatra - The Complete Reprise Studio Recordings\CD3\03 - Night And Day.wav

Peak level 100.0 %
Track quality 100.0 %
Test CRC 80C42344
Copy CRC 80C42344
Copy OK

Track 4
Filename D:\Frank Sinatra - The Complete Reprise Studio Recordings\CD3\04 - All Or Nothing At All.wav

Pre-gap length 0:00:01.05

Peak level 96.4 %
Track quality 100.0 %
Test CRC 8CDF8EF8
Copy CRC 8CDF8EF8
Copy OK

Track 5
Filename D:\Frank Sinatra - The Complete Reprise Studio Recordings\CD3\05 - Pocketful Of Miracles.wav

Peak level 100.0 %
Track quality 100.0 %
Test CRC D67E74C7
Copy CRC D67E74C7
Copy OK

Track 6
Filename D:\Frank Sinatra - The Complete Reprise Studio Recordings\CD3\06 - Name It And It's Yours.wav

Peak level 82.1 %
Track quality 100.0 %
Test CRC F1F7E790
Copy CRC F1F7E790
Copy OK

Track 7
Filename D:\Frank Sinatra - The Complete Reprise Studio Recordings\CD3\07 - The Song Is Ended.wav

Pre-gap length 0:00:01.30

Peak level 92.0 %
Track quality 100.0 %
Test CRC 80490E02
Copy CRC 80490E02
Copy OK

Track 8
Filename D:\Frank Sinatra - The Complete Reprise Studio Recordings\CD3\08 - All Allone.wav

Peak level 98.8 %
Track quality 100.0 %
Test CRC 42BAC187
Copy CRC 42BAC187
Copy OK

Track 9
Filename D:\Frank Sinatra - The Complete Reprise Studio Recordings\CD3\09 - Charmaine.wav

Peak level 78.0 %
Track quality 99.9 %
Test CRC E99D5220
Copy CRC E99D5220
Copy OK

Track 10
Filename D:\Frank Sinatra - The Complete Reprise Studio Recordings\CD3\10 - When I Lost You.wav

Pre-gap length 0:00:01.13

Peak level 82.9 %
Track quality 100.0 %
Test CRC 4E0BA886
Copy CRC 4E0BA886
Copy OK

Track 11
Filename D:\Frank Sinatra - The Complete Reprise Studio Recordings\CD3\11 - Remember.wav

Pre-gap length 0:00:01.02

Peak level 98.8 %
Track quality 100.0 %
Test CRC 2A05B295
Copy CRC 2A05B295
Copy OK

Track 12
Filename D:\Frank Sinatra - The Complete Reprise Studio Recordings\CD3\12 - Together.wav

Pre-gap length 0:00:01.05

Peak level 88.4 %
Track quality 100.0 %
Test CRC CD8E73B0
Copy CRC CD8E73B0
Copy OK

Track 13
Filename D:\Frank Sinatra - The Complete Reprise Studio Recordings\CD3\13 - The Girl Next Door.wav

Peak level 86.8 %
Track quality 100.0 %
Test CRC B3158ABB
Copy CRC B3158ABB
Copy OK

Track 14
Filename D:\Frank Sinatra - The Complete Reprise Studio Recordings\CD3\14 - Indiscreet.wav

Peak level 80.9 %
Track quality 100.0 %
Test CRC D7AF32E4
Copy CRC D7AF32E4
Copy OK

Track 15
Filename D:\Frank Sinatra - The Complete Reprise Studio Recordings\CD3\15 - What'll I Do .wav

Peak level 86.4 %
Track quality 100.0 %
Test CRC 8B6109D0
Copy CRC 8B6109D0
Copy OK

Track 16
Filename D:\Frank Sinatra - The Complete Reprise Studio Recordings\CD3\16 - Oh, How I Miss You Tonight.wav

Peak level 76.7 %
Track quality 100.0 %
Test CRC E7399721
Copy CRC E7399721
Copy OK

Track 17
Filename D:\Frank Sinatra - The Complete Reprise Studio Recordings\CD3\17 - Are You Lonesome Tonight .wav

Peak level 90.3 %
Track quality 100.0 %
Test CRC 820AC488
Copy CRC 820AC488
Copy OK

Track 18
Filename D:\Frank Sinatra - The Complete Reprise Studio Recordings\CD3\18 - Come Waltz With Me.wav

Pre-gap length 0:00:01.05

Peak level 82.4 %
Track quality 99.9 %
Test CRC E61440A4
Copy CRC E61440A4
Copy OK

Track 19
Filename D:\Frank Sinatra - The Complete Reprise Studio Recordings\CD3\19 - Everybody's Twistin'.wav

Pre-gap length 0:00:01.02

Peak level 94.4 %
Track quality 100.0 %
Test CRC F05E63B3
Copy CRC F05E63B3
Copy OK

Track 20
Filename D:\Frank Sinatra - The Complete Reprise Studio Recordings\CD3\20 - Nothing But The Best.wav

Pre-gap length 0:00:01.03

Peak level 98.7 %
Track quality 100.0 %
Test CRC F6F1E0C2
Copy CRC F6F1E0C2
Copy OK

Track 21
Filename D:\Frank Sinatra - The Complete Reprise Studio Recordings\CD3\21 - The Boys' Night Out.wav

Pre-gap length 0:00:01.47

Peak level 93.3 %
Track quality 100.0 %
Test CRC D360D3DE
Copy CRC D360D3DE
Copy OK

No errors occured


End of status report

EAC extraction logfile from 30. July 2005, 13:29 for CD
Frank Sinatra / The Complete Reprise Studio Recordings Disc 4

Used drive : PLEXTOR DVDR PX-712A Adapter: 1 ID: 0
Read mode : Secure with NO C2, accurate stream, disable cache
Read offset correction : 30
Overread into Lead-In and Lead-Out : Yes

Used output format : C:\Program Files\FLAC\flac.exe (User Defined Encoder)
320 kBit/s
Additional command line options : -8 -V -T "artist=%a" -T "title=%t" -T "album=%g" -T "date=%y" -T "tracknumber=%n" -T "genre=%m" -T "comment=EAC Flac 1.1.1 -8" %s

Other options :
Fill up missing offset samples with silence : Yes
Delete leading and trailing silent blocks : No
Installed external ASPI interface


Track 1
Filename D:\Frank Sinatra - The Complete Reprise Studio Recordings\CD4\01 - I'm Beginining To See The Light.wav

Pre-gap length 0:00:02.00

Peak level 81.9 %
Track quality 100.0 %
Test CRC A5E273AD
Copy CRC A5E273AD
Copy OK

Track 2
Filename D:\Frank Sinatra - The Complete Reprise Studio Recordings\CD4\02 - I Get A Kick Out Of You.wav

Peak level 98.8 %
Track quality 100.0 %
Test CRC E7513C28
Copy CRC E7513C28
Copy OK

Track 3
Filename D:\Frank Sinatra - The Complete Reprise Studio Recordings\CD4\03 - Ain't She Sweet .wav

Peak level 79.4 %
Track quality 100.0 %
Test CRC B3C21690
Copy CRC B3C21690
Copy OK

Track 4
Filename D:\Frank Sinatra - The Complete Reprise Studio Recordings\CD4\04 - I Love You.wav

Peak level 87.4 %
Track quality 100.0 %
Test CRC BD5E7DB8
Copy CRC BD5E7DB8
Copy OK

Track 5
Filename D:\Frank Sinatra - The Complete Reprise Studio Recordings\CD4\05 - They Can't Take That Away From Me.wav

Peak level 90.3 %
Track quality 100.0 %
Test CRC C4ABE6AD
Copy CRC C4ABE6AD
Copy OK

Track 6
Filename D:\Frank Sinatra - The Complete Reprise Studio Recordings\CD4\06 - Love Is Just Around The Corner.wav

Peak level 98.8 %
Track quality 100.0 %
Test CRC 91DF5109
Copy CRC 91DF5109
Copy OK

Track 7
Filename D:\Frank Sinatra - The Complete Reprise Studio Recordings\CD4\07 - At Long Last Love.wav

Peak level 92.6 %
Track quality 100.0 %
Test CRC 8797C003
Copy CRC 8797C003
Copy OK

Track 8
Filename D:\Frank Sinatra - The Complete Reprise Studio Recordings\CD4\08 - Serenade In Blue.wav

Peak level 98.8 %
Track quality 100.0 %
Test CRC 77AC52C0
Copy CRC 77AC52C0
Copy OK

Track 9
Filename D:\Frank Sinatra - The Complete Reprise Studio Recordings\CD4\09 - Goody Goody.wav

Peak level 88.8 %
Track quality 99.9 %
Test CRC 8FB5F49F
Copy CRC 8FB5F49F
Copy OK

Track 10
Filename D:\Frank Sinatra - The Complete Reprise Studio Recordings\CD4\10 - Don'Cha Go 'Way Mad.wav

Peak level 98.8 %
Track quality 100.0 %
Test CRC 039287E3
Copy CRC 039287E3
Copy OK

Track 11
Filename D:\Frank Sinatra - The Complete Reprise Studio Recordings\CD4\11 - Tangerine.wav

Peak level 92.7 %
Track quality 99.9 %
Test CRC C39453FE
Copy CRC C39453FE
Copy OK

Track 12
Filename D:\Frank Sinatra - The Complete Reprise Studio Recordings\CD4\12 - Pick Yourself Up.wav

Peak level 98.6 %
Track quality 100.0 %
Test CRC 42CBA865
Copy CRC 42CBA865
Copy OK

Track 13
Filename D:\Frank Sinatra - The Complete Reprise Studio Recordings\CD4\13 - If I Had You.wav

Peak level 96.4 %
Track quality 100.0 %
Test CRC 41F5A62A
Copy CRC 41F5A62A
Copy OK

Track 14
Filename D:\Frank Sinatra - The Complete Reprise Studio Recordings\CD4\14 - The Very Thought Of You.wav

Peak level 100.0 %
Track quality 100.0 %
Test CRC 2DE5D4EA
Copy CRC 2DE5D4EA
Copy OK

Track 15
Filename D:\Frank Sinatra - The Complete Reprise Studio Recordings\CD4\15 - I'll Follow My Secret Heart.wav

Peak level 98.9 %
Track quality 100.0 %
Test CRC D6E4F0F8
Copy CRC D6E4F0F8
Copy OK

Track 16
Filename D:\Frank Sinatra - The Complete Reprise Studio Recordings\CD4\16 - A Garden In The Rain.wav

Pre-gap length 0:00:01.05

Peak level 98.8 %
Track quality 100.0 %
Test CRC 2E47421B
Copy CRC 2E47421B
Copy OK

Track 17
Filename D:\Frank Sinatra - The Complete Reprise Studio Recordings\CD4\17 - London By Night.wav

Peak level 86.7 %
Track quality 99.9 %
Test CRC 96CC73B2
Copy CRC 96CC73B2
Copy OK

Track 18
Filename D:\Frank Sinatra - The Complete Reprise Studio Recordings\CD4\18 - The Gypsy.wav

Pre-gap length 0:00:02.60

Peak level 92.7 %
Track quality 100.0 %
Test CRC 67B53A18
Copy CRC 67B53A18
Copy OK

Track 19
Filename D:\Frank Sinatra - The Complete Reprise Studio Recordings\CD4\19 - Roses Of Picardy.wav

Pre-gap length 0:00:01.17

Peak level 97.8 %
Track quality 100.0 %
Test CRC 82F0E508
Copy CRC 82F0E508
Copy OK

Track 20
Filename D:\Frank Sinatra - The Complete Reprise Studio Recordings\CD4\20 - A Nightingale Sang In Berkeley Square.wav

Peak level 87.9 %
Track quality 100.0 %
Test CRC 2C9E1A3A
Copy CRC 2C9E1A3A
Copy OK

Track 21
Filename D:\Frank Sinatra - The Complete Reprise Studio Recordings\CD4\21 - We'll Meet Again.wav

Pre-gap length 0:00:01.25

Peak level 75.4 %
Track quality 100.0 %
Test CRC 1FD31676
Copy CRC 1FD31676
Copy OK

Track 22
Filename D:\Frank Sinatra - The Complete Reprise Studio Recordings\CD4\22 - Now Is The Hour.wav

Peak level 100.0 %
Track quality 100.0 %
Test CRC 0CC57C68
Copy CRC 0CC57C68
Copy OK

Track 23
Filename D:\Frank Sinatra - The Complete Reprise Studio Recordings\CD4\23 - We'll Gather Lilacs In The Spring.wav

Peak level 87.3 %
Track quality 100.0 %
Test CRC 6B6408B9
Copy CRC 6B6408B9
Copy OK

Track 24
Filename D:\Frank Sinatra - The Complete Reprise Studio Recordings\CD4\24 - The Look Of Love.wav

Peak level 95.7 %
Track quality 99.9 %
Test CRC BE3619AE
Copy CRC BE3619AE
Copy OK

Track 25
Filename D:\Frank Sinatra - The Complete Reprise Studio Recordings\CD4\25 - I Left My Heart In San Francisco.wav

Peak level 91.3 %
Track quality 100.0 %
Test CRC 01987D2C
Copy CRC 01987D2C
Copy OK

No errors occured


End of status report

EAC extraction logfile from 30. July 2005, 14:05 for CD
Sinatra Frank / Complete Reprise Studio Recordings Disc.5

Used drive : PLEXTOR DVDR PX-712A Adapter: 1 ID: 0
Read mode : Secure with NO C2, accurate stream, disable cache
Read offset correction : 30
Overread into Lead-In and Lead-Out : Yes

Used output format : C:\Program Files\FLAC\flac.exe (User Defined Encoder)
320 kBit/s
Additional command line options : -8 -V -T "artist=%a" -T "title=%t" -T "album=%g" -T "date=%y" -T "tracknumber=%n" -T "genre=%m" -T "comment=EAC Flac 1.1.1 -8" %s

Other options :
Fill up missing offset samples with silence : Yes
Delete leading and trailing silent blocks : No
Installed external ASPI interface


Track 1
Filename D:\Frank Sinatra - The Complete Reprise Studio Recordings\CD5\01 - Nice Work If You can Get It.wav

Pre-gap length 0:00:02.00

Peak level 98.8 %
Track quality 100.0 %
Test CRC 4D6FBEF2
Copy CRC 4D6FBEF2
Copy OK

Track 2
Filename D:\Frank Sinatra - The Complete Reprise Studio Recordings\CD5\02 - Please Be Kind.wav

Peak level 98.8 %
Track quality 100.0 %
Test CRC 2B12462D
Copy CRC 2B12462D
Copy OK

Track 3
Filename D:\Frank Sinatra - The Complete Reprise Studio Recordings\CD5\03 - I Won't Dance.wav

Peak level 98.8 %
Track quality 100.0 %
Test CRC 7CF0FC9C
Copy CRC 7CF0FC9C
Copy OK

Track 4
Filename D:\Frank Sinatra - The Complete Reprise Studio Recordings\CD5\04 - Learnin' The Blues.wav

Peak level 98.8 %
Track quality 100.0 %
Test CRC 4CBABE80
Copy CRC 4CBABE80
Copy OK

Track 5
Filename D:\Frank Sinatra - The Complete Reprise Studio Recordings\CD5\05 - I'm Gonna Sit Right Down And Write Myself A Letter.wav

Pre-gap length 0:00:01.00

Peak level 98.8 %
Track quality 100.0 %
Test CRC 22D4579E
Copy CRC 22D4579E
Copy OK

Track 6
Filename D:\Frank Sinatra - The Complete Reprise Studio Recordings\CD5\06 - I Only Have Eyes For You.wav

Peak level 96.5 %
Track quality 100.0 %
Test CRC 5BFFC722
Copy CRC 5BFFC722
Copy OK

Track 7
Filename D:\Frank Sinatra - The Complete Reprise Studio Recordings\CD5\07 - My Kind Of Girl.wav

Peak level 93.3 %
Track quality 100.0 %
Test CRC 9934B201
Copy CRC 9934B201
Copy OK

Track 8
Filename D:\Frank Sinatra - The Complete Reprise Studio Recordings\CD5\08 - Pennies From Heaven.wav

Peak level 95.1 %
Track quality 100.0 %
Test CRC E6C1E02F
Copy CRC E6C1E02F
Copy OK

Track 9
Filename D:\Frank Sinatra - The Complete Reprise Studio Recordings\CD5\09 - (Love Is) The Tender Trap.wav

Peak level 83.9 %
Track quality 100.0 %
Test CRC 2C37FA00
Copy CRC 2C37FA00
Copy OK

Track 10
Filename D:\Frank Sinatra - The Complete Reprise Studio Recordings\CD5\10 - Looking At The World Thru Rose Colored Glasses.wav

Peak level 98.8 %
Track quality 100.0 %
Test CRC 75C80805
Copy CRC 75C80805
Copy OK

Track 11
Filename D:\Frank Sinatra - The Complete Reprise Studio Recordings\CD5\11 - Me And My Shadow.wav

Peak level 71.6 %
Track quality 99.9 %
Test CRC C6640564
Copy CRC C6640564
Copy OK

Track 12
Filename D:\Frank Sinatra - The Complete Reprise Studio Recordings\CD5\12 - Come Blow Your Horn.wav

Peak level 93.3 %
Track quality 100.0 %
Test CRC AE9A663E
Copy CRC AE9A663E
Copy OK

Track 13
Filename D:\Frank Sinatra - The Complete Reprise Studio Recordings\CD5\13 - Call Me Irresponsible.wav

Peak level 70.4 %
Track quality 99.9 %
Test CRC 9EA33A9C
Copy CRC 9EA33A9C
Copy OK

Track 14
Filename D:\Frank Sinatra - The Complete Reprise Studio Recordings\CD5\14 - Lost In The Stars.wav

Pre-gap length 0:00:01.00

Peak level 72.8 %
Track quality 100.0 %
Test CRC 5BBF3067
Copy CRC 5BBF3067
Copy OK

Track 15
Filename D:\Frank Sinatra - The Complete Reprise Studio Recordings\CD5\15 - My Heart Stood Still.wav

Peak level 96.7 %
Track quality 100.0 %
Test CRC 5FBEA809
Copy CRC 5FBEA809
Copy OK

Track 16
Filename D:\Frank Sinatra - The Complete Reprise Studio Recordings\CD5\16 - Ol' Man River.wav

Peak level 89.1 %
Track quality 99.9 %
Test CRC DB904A18
Copy CRC DB904A18
Copy OK

Track 17
Filename D:\Frank Sinatra - The Complete Reprise Studio Recordings\CD5\17 - This Nearly Was Mine.wav

Pre-gap length 0:00:01.20

Peak level 73.5 %
Track quality 100.0 %
Test CRC 76650B80
Copy CRC 76650B80
Copy OK

Track 18
Filename D:\Frank Sinatra - The Complete Reprise Studio Recordings\CD5\18 - You'll Never Walk Alone.wav

Peak level 79.5 %
Track quality 100.0 %
Test CRC F1947CED
Copy CRC F1947CED
Copy OK

Track 19
Filename D:\Frank Sinatra - The Complete Reprise Studio Recordings\CD5\19 - I Have Dreamed.wav

Peak level 96.8 %
Track quality 100.0 %
Test CRC AD138BD7
Copy CRC AD138BD7
Copy OK

Track 20
Filename D:\Frank Sinatra - The Complete Reprise Studio Recordings\CD5\20 - Bewitched.wav

Peak level 85.9 %
Track quality 100.0 %
Test CRC 7A6C7289
Copy CRC 7A6C7289
Copy OK

Track 21
Filename D:\Frank Sinatra - The Complete Reprise Studio Recordings\CD5\21 - California.wav

Peak level 76.5 %
Track quality 100.0 %
Test CRC 953A5437
Copy CRC 953A5437
Copy OK

Track 22
Filename D:\Frank Sinatra - The Complete Reprise Studio Recordings\CD5\22 - America The Beautiful.wav

Peak level 66.3 %
Track quality 100.0 %
Test CRC 3102D322
Copy CRC 3102D322
Copy OK

No errors occured


End of status report

EAC extraction logfile from 30. July 2005, 14:40 for CD
Frank Sinatra / The Complete Reprise Studio Recordings Disc 6

Used drive : PLEXTOR DVDR PX-712A Adapter: 1 ID: 0
Read mode : Secure with NO C2, accurate stream, disable cache
Read offset correction : 30
Overread into Lead-In and Lead-Out : Yes

Used output format : C:\Program Files\FLAC\flac.exe (User Defined Encoder)
320 kBit/s
Additional command line options : -8 -V -T "artist=%a" -T "title=%t" -T "album=%g" -T "date=%y" -T "tracknumber=%n" -T "genre=%m" -T "comment=EAC Flac 1.1.1 -8" %s

Other options :
Fill up missing offset samples with silence : Yes
Delete leading and trailing silent blocks : No
Installed external ASPI interface


Track 1
Filename D:\Frank Sinatra - The Complete Reprise Studio Recordings\CD6\01 - Soliloquy.wav

Pre-gap length 0:00:02.00

Peak level 89.4 %
Track quality 100.0 %
Test CRC 96E29DBD
Copy CRC 96E29DBD
Copy OK

Track 2
Filename D:\Frank Sinatra - The Complete Reprise Studio Recordings\CD6\02 - You Brought A New Kind Of Love To Me.wav

Peak level 87.3 %
Track quality 99.9 %
Test CRC 182648D3
Copy CRC 182648D3
Copy OK

Track 3
Filename D:\Frank Sinatra - The Complete Reprise Studio Recordings\CD6\03 - In The Wee Small Hours Of The Morning.wav

Peak level 45.7 %
Track quality 99.9 %
Test CRC 3DEB64CF
Copy CRC 3DEB64CF
Copy OK

Track 4
Filename D:\Frank Sinatra - The Complete Reprise Studio Recordings\CD6\04 - Nancy.wav

Peak level 94.3 %
Track quality 100.0 %
Test CRC E0FFEC13
Copy CRC E0FFEC13
Copy OK

Track 5
Filename D:\Frank Sinatra - The Complete Reprise Studio Recordings\CD6\05 - Young At Heart.wav

Peak level 45.5 %
Track quality 100.0 %
Test CRC E0FAE403
Copy CRC E0FAE403
Copy OK

Track 6
Filename D:\Frank Sinatra - The Complete Reprise Studio Recordings\CD6\06 - The Second Time Around.wav

Peak level 59.4 %
Track quality 100.0 %
Test CRC 266CEBB9
Copy CRC 266CEBB9
Copy OK

Track 7
Filename D:\Frank Sinatra - The Complete Reprise Studio Recordings\CD6\07 - All The Way.wav

Peak level 63.0 %
Track quality 100.0 %
Test CRC FCFDD20F
Copy CRC FCFDD20F
Copy OK

Track 8
Filename D:\Frank Sinatra - The Complete Reprise Studio Recordings\CD6\08 - Witchcraft.wav

Peak level 76.5 %
Track quality 100.0 %
Test CRC 4816FD08
Copy CRC 4816FD08
Copy OK

Track 9
Filename D:\Frank Sinatra - The Complete Reprise Studio Recordings\CD6\09 - How Little It Matters How Little We Know.wav

Peak level 67.0 %
Track quality 100.0 %
Test CRC A929E743
Copy CRC A929E743
Copy OK

Track 10
Filename D:\Frank Sinatra - The Complete Reprise Studio Recordings\CD6\10 - Put Your Dreams Away.wav

Pre-gap length 0:00:01.15

Peak level 67.8 %
Track quality 99.9 %
Test CRC 520BBC38
Copy CRC 520BBC38
Copy OK

Track 11
Filename D:\Frank Sinatra - The Complete Reprise Studio Recordings\CD6\11 - I've Got You Under My Skin.wav

Peak level 98.8 %
Track quality 100.0 %
Test CRC D44B7C61
Copy CRC D44B7C61
Copy OK

Track 12
Filename D:\Frank Sinatra - The Complete Reprise Studio Recordings\CD6\12 - Oh! What It Seemed To Be.wav

Peak level 99.4 %
Track quality 100.0 %
Test CRC 213EF031
Copy CRC 213EF031
Copy OK

Track 13
Filename D:\Frank Sinatra - The Complete Reprise Studio Recordings\CD6\13 - We Open In Venice.wav

Peak level 74.0 %
Track quality 100.0 %
Test CRC 4410D337
Copy CRC 4410D337
Copy OK

Track 14
Filename D:\Frank Sinatra - The Complete Reprise Studio Recordings\CD6\14 - Old Devil Moon.wav

Peak level 88.1 %
Track quality 100.0 %
Test CRC B86D7918
Copy CRC B86D7918
Copy OK

Track 15
Filename D:\Frank Sinatra - The Complete Reprise Studio Recordings\CD6\15 - When I'm Not Near The Girl I Love.wav

Peak level 89.0 %
Track quality 100.0 %
Test CRC 17446D2B
Copy CRC 17446D2B
Copy OK

Track 16
Filename D:\Frank Sinatra - The Complete Reprise Studio Recordings\CD6\16 - Guys And Dolls.wav

Peak level 78.6 %
Track quality 100.0 %
Test CRC 7A383BF3
Copy CRC 7A383BF3
Copy OK

Track 17
Filename D:\Frank Sinatra - The Complete Reprise Studio Recordings\CD6\17 - I've Never Been In Love Before.wav

Peak level 87.2 %
Track quality 100.0 %
Test CRC A82A2FA7
Copy CRC A82A2FA7
Copy OK

Track 18
Filename D:\Frank Sinatra - The Complete Reprise Studio Recordings\CD6\18 - So In Love (Reprise).wav

Peak level 68.4 %
Track quality 100.0 %
Test CRC 12DEACA6
Copy CRC 12DEACA6
Copy OK

Track 19
Filename D:\Frank Sinatra - The Complete Reprise Studio Recordings\CD6\19 - Twin Soliloquies (Wonder How It Fells).wav

Pre-gap length 0:00:01.10

Peak level 42.7 %
Track quality 99.8 %
Test CRC 4181E765
Copy CRC 4181E765
Copy OK

Track 20
Filename D:\Frank Sinatra - The Complete Reprise Studio Recordings\CD6\20 - Some Enchanted Evening.wav

Peak level 67.6 %
Track quality 100.0 %
Test CRC FA115ED2
Copy CRC FA115ED2
Copy OK

Track 21
Filename D:\Frank Sinatra - The Complete Reprise Studio Recordings\CD6\21 - Some Enchanted Evening (Reprise).wav

Pre-gap length 0:00:01.05

Peak level 70.7 %
Track quality 100.0 %
Test CRC 1587061A
Copy CRC 1587061A
Copy OK

No errors occured


End of status report

EAC extraction logfile from 30. July 2005, 15:18 for CD
Frank Sinatra / Complete Reprise - Disc 07

Used drive : PLEXTOR DVDR PX-712A Adapter: 1 ID: 0
Read mode : Secure with NO C2, accurate stream, disable cache
Read offset correction : 30
Overread into Lead-In and Lead-Out : Yes

Used output format : C:\Program Files\FLAC\flac.exe (User Defined Encoder)
320 kBit/s
Additional command line options : -8 -V -T "artist=%a" -T "title=%t" -T "album=%g" -T "date=%y" -T "tracknumber=%n" -T "genre=%m" -T "comment=EAC Flac 1.1.1 -8" %s

Other options :
Fill up missing offset samples with silence : Yes
Delete leading and trailing silent blocks : No
Installed external ASPI interface


Track 1
Filename D:\Frank Sinatra - The Complete Reprise Studio Recordings\CD7\01 - Luck Be A Lady.wav

Pre-gap length 0:00:02.00

Peak level 99.1 %
Track quality 100.0 %
Test CRC D6ED4E39
Copy CRC D6ED4E39
Copy OK

Track 2
Filename D:\Frank Sinatra - The Complete Reprise Studio Recordings\CD7\02 - Fugue For Tinhorns.wav

Peak level 91.3 %
Track quality 100.0 %
Test CRC 63E9C9ED
Copy CRC 63E9C9ED
Copy OK

Track 3
Filename D:\Frank Sinatra - The Complete Reprise Studio Recordings\CD7\03 - The Oldest Established (Permanent Floating Crap Game In New York).wav

Peak level 100.0 %
Track quality 100.0 %
Test CRC 884BE5C1
Copy CRC 884BE5C1
Copy OK

Track 4
Filename D:\Frank Sinatra - The Complete Reprise Studio Recordings\CD7\04 - Here's To The Losers.wav

Peak level 92.8 %
Track quality 100.0 %
Test CRC 57913424
Copy CRC 57913424
Copy OK

Track 5
Filename D:\Frank Sinatra - The Complete Reprise Studio Recordings\CD7\05 - Love Isn't Just For The Young.wav

Peak level 78.1 %
Track quality 100.0 %
Test CRC 5D707006
Copy CRC 5D707006
Copy OK

Track 6
Filename D:\Frank Sinatra - The Complete Reprise Studio Recordings\CD7\06 - Have Yourself A Merry Little Cristimas.wav

Peak level 78.4 %
Track quality 99.9 %
Test CRC 04AE16EB
Copy CRC 04AE16EB
Copy OK

Track 7
Filename D:\Frank Sinatra - The Complete Reprise Studio Recordings\CD7\07 - Talk To Me Baby.wav

Peak level 77.5 %
Track quality 100.0 %
Test CRC 99B6D300
Copy CRC 99B6D300
Copy OK

Track 8
Filename D:\Frank Sinatra - The Complete Reprise Studio Recordings\CD7\08 - Stay With Me (Main Theme From The Cardinal).wav

Peak level 83.1 %
Track quality 100.0 %
Test CRC 74020470
Copy CRC 74020470
Copy OK

Track 9
Filename D:\Frank Sinatra - The Complete Reprise Studio Recordings\CD7\09 - Early American.wav

Peak level 87.6 %
Track quality 100.0 %
Test CRC 1C4E75AD
Copy CRC 1C4E75AD
Copy OK

Track 10
Filename D:\Frank Sinatra - The Complete Reprise Studio Recordings\CD7\10 - The House I Live In.wav

Peak level 85.8 %
Track quality 100.0 %
Test CRC FFF66963
Copy CRC FFF66963
Copy OK

Track 11
Filename D:\Frank Sinatra - The Complete Reprise Studio Recordings\CD7\11 - You Are A Lucky Fellow, Mr. Smith.wav

Peak level 88.4 %
Track quality 100.0 %
Test CRC CDEDBD12
Copy CRC CDEDBD12
Copy OK

Track 12
Filename D:\Frank Sinatra - The Complete Reprise Studio Recordings\CD7\12 - The Way You Look Tonight.wav

Peak level 100.0 %
Track quality 99.9 %
Test CRC 1DAD17D1
Copy CRC 1DAD17D1
Copy OK

Track 13
Filename D:\Frank Sinatra - The Complete Reprise Studio Recordings\CD7\13 - Three Coins In The Fountain.wav

Peak level 100.0 %
Track quality 100.0 %
Test CRC D135E514
Copy CRC D135E514
Copy OK

Track 14
Filename D:\Frank Sinatra - The Complete Reprise Studio Recordings\CD7\14 - Swinging On A Star.wav

Pre-gap length 0:00:01.32

Peak level 99.3 %
Track quality 100.0 %
Test CRC 9D86BE44
Copy CRC 9D86BE44
Copy OK

Track 15
Filename D:\Frank Sinatra - The Complete Reprise Studio Recordings\CD7\15 - The Continental.wav

Peak level 98.4 %
Track quality 100.0 %
Test CRC 3F335423
Copy CRC 3F335423
Copy OK

Track 16
Filename D:\Frank Sinatra - The Complete Reprise Studio Recordings\CD7\16 - In The Cool, Cool, Cool Of The Evening.wav

Peak level 97.2 %
Track quality 100.0 %
Test CRC 3AEEA9D6
Copy CRC 3AEEA9D6
Copy OK

Track 17
Filename D:\Frank Sinatra - The Complete Reprise Studio Recordings\CD7\17 - It Might As Well Be Spring.wav

Peak level 91.8 %
Track quality 100.0 %
Test CRC E6DE6D25
Copy CRC E6DE6D25
Copy OK

Track 18
Filename D:\Frank Sinatra - The Complete Reprise Studio Recordings\CD7\18 - Secret Love.wav

Peak level 82.0 %
Track quality 100.0 %
Test CRC 24877567
Copy CRC 24877567
Copy OK

Track 19
Filename D:\Frank Sinatra - The Complete Reprise Studio Recordings\CD7\19 - Moon River.wav

Peak level 55.2 %
Track quality 100.0 %
Test CRC B400B3AA
Copy CRC B400B3AA
Copy OK

Track 20
Filename D:\Frank Sinatra - The Complete Reprise Studio Recordings\CD7\20 - Days Of Wine And Roses.wav

Peak level 100.0 %
Track quality 100.0 %
Test CRC 9829B88D
Copy CRC 9829B88D
Copy OK

Track 21
Filename D:\Frank Sinatra - The Complete Reprise Studio Recordings\CD7\21 - Love Is A Many-Splendored Thing.wav

Peak level 100.0 %
Track quality 100.0 %
Test CRC 058F43D3
Copy CRC 058F43D3
Copy OK

Track 22
Filename D:\Frank Sinatra - The Complete Reprise Studio Recordings\CD7\22 - Let Us Break Bread Together.wav

Pre-gap length 0:00:01.07

Peak level 82.1 %
Track quality 100.0 %
Test CRC C6A12B62
Copy CRC C6A12B62
Copy OK

Track 23
Filename D:\Frank Sinatra - The Complete Reprise Studio Recordings\CD7\23 - You Never Had It So Good.wav

Peak level 100.0 %
Track quality 100.0 %
Test CRC DE027692
Copy CRC DE027692
Copy OK

No errors occured


End of status report

EAC extraction logfile from 30. July 2005, 18:40 for CD
Frank Sinatra / Complete Reprise - Disc 08

Used drive : PLEXTOR DVDR PX-712A Adapter: 1 ID: 0
Read mode : Secure with NO C2, accurate stream, disable cache
Read offset correction : 30
Overread into Lead-In and Lead-Out : Yes

Used output format : C:\Program Files\FLAC\flac.exe (User Defined Encoder)
320 kBit/s
Additional command line options : -8 -V -T "artist=%a" -T "title=%t" -T "album=%g" -T "date=%y" -T "tracknumber=%n" -T "genre=%m" -T "comment=EAC Flac 1.1.1 -8" %s

Other options :
Fill up missing offset samples with silence : Yes
Delete leading and trailing silent blocks : No
Installed external ASPI interface


Track 1
Filename D:\Frank Sinatra - The Complete Reprise Studio Recordings\CD8\01 - I Can't Believe I'm Losing You.wav

Pre-gap length 0:00:02.00

Peak level 72.8 %
Track quality 100.0 %
Test CRC 520FEFD8
Copy CRC 520FEFD8
Copy OK

Track 2
Filename D:\Frank Sinatra - The Complete Reprise Studio Recordings\CD8\02 - My Kind Of Town.wav

Pre-gap length 0:00:00.35

Peak level 87.3 %
Track quality 100.0 %
Test CRC 9F9B5B4D
Copy CRC 9F9B5B4D
Copy OK

Track 3
Filename D:\Frank Sinatra - The Complete Reprise Studio Recordings\CD8\03 - I Like To Lead When I Dance.wav

Pre-gap length 0:00:00.45

Peak level 88.9 %
Track quality 100.0 %
Test CRC 6BBE6AD4
Copy CRC 6BBE6AD4
Copy OK

Track 4
Filename D:\Frank Sinatra - The Complete Reprise Studio Recordings\CD8\04 - Style.wav

Pre-gap length 0:00:00.65

Peak level 89.0 %
Track quality 100.0 %
Test CRC 0FEC7471
Copy CRC 0FEC7471
Copy OK

Track 5
Filename D:\Frank Sinatra - The Complete Reprise Studio Recordings\CD8\05 - Mister Booze.wav

Pre-gap length 0:00:00.40

Peak level 83.5 %
Track quality 100.0 %
Test CRC 246EF255
Copy CRC 246EF255
Copy OK

Track 6
Filename D:\Frank Sinatra - The Complete Reprise Studio Recordings\CD8\06 - Don't Be A Do-Badder (Finale).wav

Pre-gap length 0:00:01.05

Peak level 75.1 %
Track quality 100.0 %
Test CRC FCCBD297
Copy CRC FCCBD297
Copy OK

Track 7
Filename D:\Frank Sinatra - The Complete Reprise Studio Recordings\CD8\07 - The Best Is Yet To Come.wav

Pre-gap length 0:00:00.52

Peak level 99.6 %
Track quality 99.9 %
Test CRC DA1D936E
Copy CRC DA1D936E
Copy OK

Track 8
Filename D:\Frank Sinatra - The Complete Reprise Studio Recordings\CD8\08 - I Wanna Be Around.wav

Pre-gap length 0:00:00.67

Peak level 99.0 %
Track quality 100.0 %
Test CRC 2B867737
Copy CRC 2B867737
Copy OK

Track 9
Filename D:\Frank Sinatra - The Complete Reprise Studio Recordings\CD8\09 - I Believe In You.wav

Pre-gap length 0:00:00.45

Peak level 98.7 %
Track quality 100.0 %
Test CRC 39296475
Copy CRC 39296475
Copy OK

Track 10
Filename D:\Frank Sinatra - The Complete Reprise Studio Recordings\CD8\10 - Flay Me To The Moon (In Other Words).wav

Pre-gap length 0:00:01.07

Peak level 100.0 %
Track quality 99.9 %
Test CRC A1EA4A29
Copy CRC A1EA4A29
Copy OK

Track 11
Filename D:\Frank Sinatra - The Complete Reprise Studio Recordings\CD8\11 - Hello, Dolly!.wav

Pre-gap length 0:00:00.72

Peak level 100.0 %
Track quality 100.0 %
Test CRC 669D7D0D
Copy CRC 669D7D0D
Copy OK

Track 12
Filename D:\Frank Sinatra - The Complete Reprise Studio Recordings\CD8\12 - The Good Life.wav

Pre-gap length 0:00:00.55

Peak level 86.5 %
Track quality 100.0 %
Test CRC 67C20EBC
Copy CRC 67C20EBC
Copy OK

Track 13
Filename D:\Frank Sinatra - The Complete Reprise Studio Recordings\CD8\13 - I Wish You Love.wav

Pre-gap length 0:00:00.55

Peak level 83.1 %
Track quality 100.0 %
Test CRC 2625DCF6
Copy CRC 2625DCF6
Copy OK

Track 14
Filename D:\Frank Sinatra - The Complete Reprise Studio Recordings\CD8\14 - I Can't Stop Loving You.wav

Pre-gap length 0:00:01.20

Peak level 96.7 %
Track quality 100.0 %
Test CRC E94D17F1
Copy CRC E94D17F1
Copy OK

Track 15
Filename D:\Frank Sinatra - The Complete Reprise Studio Recordings\CD8\15 - More (Theme From Mondo Cane).wav

Pre-gap length 0:00:00.60

Peak level 99.4 %
Track quality 100.0 %
Test CRC 5A8227F1
Copy CRC 5A8227F1
Copy OK

Track 16
Filename D:\Frank Sinatra - The Complete Reprise Studio Recordings\CD8\16 - Wives And Lovers.wav

Pre-gap length 0:00:00.20

Peak level 92.4 %
Track quality 100.0 %
Test CRC 2FC3AC83
Copy CRC 2FC3AC83
Copy OK

Track 17
Filename D:\Frank Sinatra - The Complete Reprise Studio Recordings\CD8\17 - An Old-Fashioned Christmas.wav

Pre-gap length 0:00:00.60

Peak level 81.4 %
Track quality 100.0 %
Test CRC D9C6688F
Copy CRC D9C6688F
Copy OK

Track 18
Filename D:\Frank Sinatra - The Complete Reprise Studio Recordings\CD8\18 - I Heard The Bells On Christmas Day.wav

Pre-gap length 0:00:00.53

Peak level 77.7 %
Track quality 100.0 %
Test CRC 948547FC
Copy CRC 948547FC
Copy OK

Track 19
Filename D:\Frank Sinatra - The Complete Reprise Studio Recordings\CD8\19 - The Little Drummer Boy.wav

Pre-gap length 0:00:01.10

Peak level 86.8 %
Track quality 100.0 %
Test CRC D0EB6E76
Copy CRC D0EB6E76
Copy OK

Track 20
Filename D:\Frank Sinatra - The Complete Reprise Studio Recordings\CD8\20 - Go Tell It On The Mountain.wav

Pre-gap length 0:00:01.13

Peak level 87.7 %
Track quality 100.0 %
Test CRC F94FF77D
Copy CRC F94FF77D
Copy OK

Track 21
Filename D:\Frank Sinatra - The Complete Reprise Studio Recordings\CD8\21 - We Wish You The Merriest.wav

Pre-gap length 0:00:01.07

Peak level 76.2 %
Track quality 100.0 %
Test CRC 539EC541
Copy CRC 539EC541
Copy OK

Track 22
Filename D:\Frank Sinatra - The Complete Reprise Studio Recordings\CD8\22 - Softly, As I Leave You.wav

Pre-gap length 0:00:00.50

Peak level 100.0 %
Track quality 100.0 %
Test CRC 663EC918
Copy CRC 663EC918
Copy OK

Track 23
Filename D:\Frank Sinatra - The Complete Reprise Studio Recordings\CD8\23 - Then Suddenly Love.wav

Pre-gap length 0:00:01.02

Peak level 80.5 %
Track quality 100.0 %
Test CRC DDC086B8
Copy CRC DDC086B8
Copy OK

Track 24
Filename D:\Frank Sinatra - The Complete Reprise Studio Recordings\CD8\24 - Since Marie Has Left Paree.wav

Pre-gap length 0:00:00.55

Peak level 89.1 %
Track quality 100.0 %
Test CRC 996DB250
Copy CRC 996DB250
Copy OK

Track 25
Filename D:\Frank Sinatra - The Complete Reprise Studio Recordings\CD8\25 - Available.wav

Pre-gap length 0:00:01.48

Peak level 79.5 %
Track quality 100.0 %
Test CRC AAFDA2B6
Copy CRC AAFDA2B6
Copy OK

No errors occured


End of status report

EAC extraction logfile from 30. July 2005, 19:16 for CD
Frank Sinatra / The Complete Reprise Studio Recordings Disc 9

Used drive : PLEXTOR DVDR PX-712A Adapter: 1 ID: 0
Read mode : Secure with NO C2, accurate stream, disable cache
Read offset correction : 30
Overread into Lead-In and Lead-Out : Yes

Used output format : C:\Program Files\FLAC\flac.exe (User Defined Encoder)
320 kBit/s
Additional command line options : -8 -V -T "artist=%a" -T "title=%t" -T "album=%g" -T "date=%y" -T "tracknumber=%n" -T "genre=%m" -T "comment=EAC Flac 1.1.1 -8" %s

Other options :
Fill up missing offset samples with silence : Yes
Delete leading and trailing silent blocks : No
Installed external ASPI interface


Track 1
Filename D:\Frank Sinatra - The Complete Reprise Studio Recordings\CD9\01 - Pass Me By.wav

Pre-gap length 0:00:02.00

Peak level 89.4 %
Track quality 99.9 %
Test CRC 4E07F0F4
Copy CRC 4E07F0F4
Copy OK

Track 2
Filename D:\Frank Sinatra - The Complete Reprise Studio Recordings\CD9\02 - Emily.wav

Pre-gap length 0:00:00.62

Peak level 64.2 %
Track quality 100.0 %
Test CRC F202FF2B
Copy CRC F202FF2B
Copy OK

Track 3
Filename D:\Frank Sinatra - The Complete Reprise Studio Recordings\CD9\03 - Dear Heart.wav

Pre-gap length 0:00:01.15

Peak level 82.7 %
Track quality 100.0 %
Test CRC 2BA24777
Copy CRC 2BA24777
Copy OK

Track 4
Filename D:\Frank Sinatra - The Complete Reprise Studio Recordings\CD9\04 - Somewhere In Your Heart.wav

Pre-gap length 0:00:01.17

Peak level 94.6 %
Track quality 100.0 %
Test CRC EE57E36F
Copy CRC EE57E36F
Copy OK

Track 5
Filename D:\Frank Sinatra - The Complete Reprise Studio Recordings\CD9\05 - Any Time At All.wav

Pre-gap length 0:00:00.50

Peak level 98.3 %
Track quality 100.0 %
Test CRC D34F21B7
Copy CRC D34F21B7
Copy OK

Track 6
Filename D:\Frank Sinatra - The Complete Reprise Studio Recordings\CD9\06 - Don't Wait Too Long.wav

Pre-gap length 0:00:01.30

Peak level 54.4 %
Track quality 100.0 %
Test CRC 5277A6A9
Copy CRC 5277A6A9
Copy OK

Track 7
Filename D:\Frank Sinatra - The Complete Reprise Studio Recordings\CD9\07 - September Song.wav

Pre-gap length 0:00:00.70

Peak level 84.2 %
Track quality 100.0 %
Test CRC 93DD5708
Copy CRC 93DD5708
Copy OK

Track 8
Filename D:\Frank Sinatra - The Complete Reprise Studio Recordings\CD9\08 - Last Night When We Were Young.wav

Pre-gap length 0:00:00.65

Peak level 73.7 %
Track quality 100.0 %
Test CRC 9C6EADBA
Copy CRC 9C6EADBA
Copy OK

Track 9
Filename D:\Frank Sinatra - The Complete Reprise Studio Recordings\CD9\09 - Hello, Young Lovers.wav

Pre-gap length 0:00:01.00

Peak level 60.3 %
Track quality 100.0 %
Test CRC 429C466A
Copy CRC 429C466A
Copy OK

Track 10
Filename D:\Frank Sinatra - The Complete Reprise Studio Recordings\CD9\10 - I See It Now.wav

Pre-gap length 0:00:01.05

Peak level 52.5 %
Track quality 100.0 %
Test CRC B4A99A46
Copy CRC B4A99A46
Copy OK

Track 11
Filename D:\Frank Sinatra - The Complete Reprise Studio Recordings\CD9\11 - When The Wind Was Green.wav

Pre-gap length 0:00:00.62

Peak level 60.9 %
Track quality 99.9 %
Test CRC 635CFDE6
Copy CRC 635CFDE6
Copy OK

Track 12
Filename D:\Frank Sinatra - The Complete Reprise Studio Recordings\CD9\12 - Once Upon A Time.wav

Pre-gap length 0:00:00.70

Peak level 64.3 %
Track quality 99.9 %
Test CRC 02BDA519
Copy CRC 02BDA519
Copy OK

Track 13
Filename D:\Frank Sinatra - The Complete Reprise Studio Recordings\CD9\13 - How Old Am I .wav

Pre-gap length 0:00:01.00

Peak level 85.4 %
Track quality 99.9 %
Test CRC 31903E43
Copy CRC 31903E43
Copy OK

Track 14
Filename D:\Frank Sinatra - The Complete Reprise Studio Recordings\CD9\14 - It Was A Very Good Year.wav

Pre-gap length 0:00:00.67

Peak level 62.8 %
Track quality 99.9 %
Test CRC A98B0B05
Copy CRC A98B0B05
Copy OK

Track 15
Filename D:\Frank Sinatra - The Complete Reprise Studio Recordings\CD9\15 - The Man In The Looking Glass.wav

Pre-gap length 0:00:00.65

Peak level 68.5 %
Track quality 99.9 %
Test CRC DE03B2CB
Copy CRC DE03B2CB
Copy OK

Track 16
Filename D:\Frank Sinatra - The Complete Reprise Studio Recordings\CD9\16 - This Is All I Ask.wav

Pre-gap length 0:00:00.28

Peak level 61.6 %
Track quality 100.0 %
Test CRC 1D52C17C
Copy CRC 1D52C17C
Copy OK

Track 17
Filename D:\Frank Sinatra - The Complete Reprise Studio Recordings\CD9\17 - It Gets Lonely Early.wav

Pre-gap length 0:00:00.60

Peak level 75.8 %
Track quality 100.0 %
Test CRC 63C8EAD5
Copy CRC 63C8EAD5
Copy OK

Track 18
Filename D:\Frank Sinatra - The Complete Reprise Studio Recordings\CD9\18 - The September Of My Years.wav

Pre-gap length 0:00:00.55

Peak level 59.7 %
Track quality 100.0 %
Test CRC E475C77E
Copy CRC E475C77E
Copy OK

Track 19
Filename D:\Frank Sinatra - The Complete Reprise Studio Recordings\CD9\19 - Tell Her (You Love Her Each Day).wav

Pre-gap length 0:00:00.57

Peak level 89.1 %
Track quality 100.0 %
Test CRC C9850277
Copy CRC C9850277
Copy OK

Track 20
Filename D:\Frank Sinatra - The Complete Reprise Studio Recordings\CD9\20 - When Somebody Loves You.wav

Pre-gap length 0:00:00.58

Peak level 79.4 %
Track quality 100.0 %
Test CRC B9C9154C
Copy CRC B9C9154C
Copy OK

Track 21
Filename D:\Frank Sinatra - The Complete Reprise Studio Recordings\CD9\21 - Forget Domani.wav

Pre-gap length 0:00:00.55

Peak level 79.3 %
Track quality 100.0 %
Test CRC 27217924
Copy CRC 27217924
Copy OK

Track 22
Filename D:\Frank Sinatra - The Complete Reprise Studio Recordings\CD9\22 - Ev'rybody Has The Right To Be Wrong! (At Least Once).wav

Pre-gap length 0:00:00.45

Peak level 100.0 %
Track quality 100.0 %
Test CRC 29D2E47A
Copy CRC 29D2E47A
Copy OK

Track 23
Filename D:\Frank Sinatra - The Complete Reprise Studio Recordings\CD9\23 - I'll Only Miss Her When I Think Of Her.wav

Pre-gap length 0:00:00.57

Peak level 81.3 %
Track quality 100.0 %
Test CRC ACCD5370
Copy CRC ACCD5370
Copy OK

Track 24
Filename D:\Frank Sinatra - The Complete Reprise Studio Recordings\CD9\24 - Golden Moment.wav

Pre-gap length 0:00:00.73

Peak level 81.1 %
Track quality 99.9 %
Test CRC 85F106CE
Copy CRC 85F106CE
Copy OK

No errors occured


End of status report

EAC extraction logfile from 30. July 2005, 20:28 for CD
Sinatra Frank / Complete Reprise Studio Recordings Disc.10

Used drive : PLEXTOR DVDR PX-712A Adapter: 1 ID: 0
Read mode : Secure with NO C2, accurate stream, disable cache
Read offset correction : 30
Overread into Lead-In and Lead-Out : Yes

Used output format : C:\Program Files\FLAC\flac.exe (User Defined Encoder)
320 kBit/s
Additional command line options : -8 -V -T "artist=%a" -T "title=%t" -T "album=%g" -T "date=%y" -T "tracknumber=%n" -T "genre=%m" -T "comment=EAC Flac 1.1.1 -8" %s

Other options :
Fill up missing offset samples with silence : Yes
Delete leading and trailing silent blocks : No
Installed external ASPI interface


Track 1
Filename D:\Frank Sinatra - The Complete Reprise Studio Recordings\CD10\01 - Come Fly With Me.wav

Pre-gap length 0:00:02.00

Peak level 100.0 %
Track quality 99.9 %
Test CRC F2CBA6B3
Copy CRC F2CBA6B3
Copy OK

Track 2
Filename D:\Frank Sinatra - The Complete Reprise Studio Recordings\CD10\02 - I'll Never Smile Again.wav

Peak level 80.4 %
Track quality 100.0 %
Test CRC 9CC29724
Copy CRC 9CC29724
Copy OK

Track 3
Filename D:\Frank Sinatra - The Complete Reprise Studio Recordings\CD10\03 - Moment To Moment.wav

Peak level 99.3 %
Track quality 99.9 %
Test CRC B6CCBDED
Copy CRC B6CCBDED
Copy OK

Track 4
Filename D:\Frank Sinatra - The Complete Reprise Studio Recordings\CD10\04 - Love And Marriage.wav

Peak level 82.9 %
Track quality 100.0 %
Test CRC 565E5CBB
Copy CRC 565E5CBB
Copy OK

Track 5
Filename D:\Frank Sinatra - The Complete Reprise Studio Recordings\CD10\05 - Moon Song.wav

Peak level 96.9 %
Track quality 100.0 %
Test CRC 1E35D3A4
Copy CRC 1E35D3A4
Copy OK

Track 6
Filename D:\Frank Sinatra - The Complete Reprise Studio Recordings\CD10\06 - Moon Love.wav

Peak level 98.3 %
Track quality 100.0 %
Test CRC 9712E260
Copy CRC 9712E260
Copy OK

Track 7
Filename D:\Frank Sinatra - The Complete Reprise Studio Recordings\CD10\07 - The Moon Got In My Eyes.wav

Peak level 90.9 %
Track quality 99.9 %
Test CRC B8338324
Copy CRC B8338324
Copy OK

Track 8
Filename D:\Frank Sinatra - The Complete Reprise Studio Recordings\CD10\08 - Moonlight Serenade.wav

Peak level 88.3 %
Track quality 100.0 %
Test CRC A5659625
Copy CRC A5659625
Copy OK

Track 9
Filename D:\Frank Sinatra - The Complete Reprise Studio Recordings\CD10\09 - Reaching For The Moon.wav

Peak level 93.8 %
Track quality 100.0 %
Test CRC EE778BC5
Copy CRC EE778BC5
Copy OK

Track 10
Filename D:\Frank Sinatra - The Complete Reprise Studio Recordings\CD10\10 - I Wished On The Moon.wav

Peak level 96.8 %
Track quality 100.0 %
Test CRC 502F2339
Copy CRC 502F2339
Copy OK

Track 11
Filename D:\Frank Sinatra - The Complete Reprise Studio Recordings\CD10\11 - Moonlight Becomes You.wav

Peak level 97.5 %
Track quality 100.0 %
Test CRC DFCA161B
Copy CRC DFCA161B
Copy OK

Track 12
Filename D:\Frank Sinatra - The Complete Reprise Studio Recordings\CD10\12 - Moonlight Mood.wav

Peak level 94.3 %
Track quality 99.9 %
Test CRC D07C59CA
Copy CRC D07C59CA
Copy OK

Track 13
Filename D:\Frank Sinatra - The Complete Reprise Studio Recordings\CD10\13 - Oh, You Crazy Moon.wav

Peak level 89.1 %
Track quality 100.0 %
Test CRC 1C5806E7
Copy CRC 1C5806E7
Copy OK

Track 14
Filename D:\Frank Sinatra - The Complete Reprise Studio Recordings\CD10\14 - The Moon Was Yellow (And The Night Was Young).wav

Peak level 97.2 %
Track quality 100.0 %
Test CRC 30898A7A
Copy CRC 30898A7A
Copy OK

Track 15
Filename D:\Frank Sinatra - The Complete Reprise Studio Recordings\CD10\15 - Strangers In The Night.wav

Peak level 100.0 %
Track quality 100.0 %
Test CRC E4A93101
Copy CRC E4A93101
Copy OK

Track 16
Filename D:\Frank Sinatra - The Complete Reprise Studio Recordings\CD10\16 - My Baby Just Cares For Me.wav

Peak level 100.0 %
Track quality 100.0 %
Test CRC 8D6A99FE
Copy CRC 8D6A99FE
Copy OK

Track 17
Filename D:\Frank Sinatra - The Complete Reprise Studio Recordings\CD10\17 - Yes Sir, That's My Baby.wav

Peak level 99.5 %
Track quality 100.0 %
Test CRC 62CDAE36
Copy CRC 62CDAE36
Copy OK

Track 18
Filename D:\Frank Sinatra - The Complete Reprise Studio Recordings\CD10\18 - You're Driving Me Crazy!.wav

Peak level 95.0 %
Track quality 100.0 %
Test CRC DC9CC9AB
Copy CRC DC9CC9AB
Copy OK

Track 19
Filename D:\Frank Sinatra - The Complete Reprise Studio Recordings\CD10\19 - The Most Beautiful Girl In The World.wav

Peak level 90.7 %
Track quality 100.0 %
Test CRC 15200CC7
Copy CRC 15200CC7
Copy OK

Track 20
Filename D:\Frank Sinatra - The Complete Reprise Studio Recordings\CD10\20 - Summer Wind.wav

Peak level 95.8 %
Track quality 100.0 %
Test CRC E68CFC52
Copy CRC E68CFC52
Copy OK

Track 21
Filename D:\Frank Sinatra - The Complete Reprise Studio Recordings\CD10\21 - All Or Nothing At All.wav

Peak level 100.0 %
Track quality 100.0 %
Test CRC DAAE9561
Copy CRC DAAE9561
Copy OK

Track 22
Filename D:\Frank Sinatra - The Complete Reprise Studio Recordings\CD10\22 - Call Me.wav

Pre-gap length 0:00:01.04

Peak level 87.8 %
Track quality 100.0 %
Test CRC B833BBDB
Copy CRC B833BBDB
Copy OK

Track 23
Filename D:\Frank Sinatra - The Complete Reprise Studio Recordings\CD10\23 - On A Clear Day (You Can See Forever).wav

Peak level 99.1 %
Track quality 100.0 %
Test CRC 5CFEE592
Copy CRC 5CFEE592
Copy OK

Track 24
Filename D:\Frank Sinatra - The Complete Reprise Studio Recordings\CD10\24 - Downtown.wav

Peak level 99.6 %
Track quality 100.0 %
Test CRC 1703EC2E
Copy CRC 1703EC2E
Copy OK

No errors occured


End of status report

EAC extraction logfile from 30. July 2005, 21:04 for CD
Frank Sinatra / The Complete Reprise Studio Recordings Disc 11

Used drive : PLEXTOR DVDR PX-712A Adapter: 1 ID: 0
Read mode : Secure with NO C2, accurate stream, disable cache
Read offset correction : 30
Overread into Lead-In and Lead-Out : Yes

Used output format : C:\Program Files\FLAC\flac.exe (User Defined Encoder)
320 kBit/s
Additional command line options : -8 -V -T "artist=%a" -T "title=%t" -T "album=%g" -T "date=%y" -T "tracknumber=%n" -T "genre=%m" -T "comment=EAC Flac 1.1.1 -8" %s

Other options :
Fill up missing offset samples with silence : Yes
Delete leading and trailing silent blocks : No
Installed external ASPI interface


Track 1
Filename D:\Frank Sinatra - The Complete Reprise Studio Recordings\CD11\01 - That's Life.wav

Pre-gap length 0:00:02.00

Peak level 84.2 %
Track quality 100.0 %
Test CRC 904BA730
Copy CRC 904BA730
Copy OK

Track 2
Filename D:\Frank Sinatra - The Complete Reprise Studio Recordings\CD11\02 - Give Her Love.wav

Peak level 72.3 %
Track quality 100.0 %
Test CRC 593FFA39
Copy CRC 593FFA39
Copy OK

Track 3
Filename D:\Frank Sinatra - The Complete Reprise Studio Recordings\CD11\03 - What Now My Love .wav

Peak level 67.2 %
Track quality 100.0 %
Test CRC E4CB67A3
Copy CRC E4CB67A3
Copy OK

Track 4
Filename D:\Frank Sinatra - The Complete Reprise Studio Recordings\CD11\04 - Somewhere My Love.wav

Peak level 85.4 %
Track quality 99.9 %
Test CRC DA65B430
Copy CRC DA65B430
Copy OK

Track 5
Filename D:\Frank Sinatra - The Complete Reprise Studio Recordings\CD11\05 - Winchester Cathedral.wav

Peak level 86.5 %
Track quality 100.0 %
Test CRC 10ACDDAF
Copy CRC 10ACDDAF
Copy OK

Track 6
Filename D:\Frank Sinatra - The Complete Reprise Studio Recordings\CD11\06 - I Will Wait For You.wav

Peak level 67.7 %
Track quality 100.0 %
Test CRC C770F242
Copy CRC C770F242
Copy OK

Track 7
Filename D:\Frank Sinatra - The Complete Reprise Studio Recordings\CD11\07 - You're Gonna Wait For Me.wav

Peak level 81.9 %
Track quality 100.0 %
Test CRC E4EA3B5C
Copy CRC E4EA3B5C
Copy OK

Track 8
Filename D:\Frank Sinatra - The Complete Reprise Studio Recordings\CD11\08 - Sand And Sea.wav

Peak level 78.3 %
Track quality 100.0 %
Test CRC 3E4E1D90
Copy CRC 3E4E1D90
Copy OK

Track 9
Filename D:\Frank Sinatra - The Complete Reprise Studio Recordings\CD11\09 - The Impossible Dream.wav

Peak level 74.3 %
Track quality 99.9 %
Test CRC 589727A7
Copy CRC 589727A7
Copy OK

Track 10
Filename D:\Frank Sinatra - The Complete Reprise Studio Recordings\CD11\10 - Baubles, Bangles And Beads.wav

Peak level 92.4 %
Track quality 100.0 %
Test CRC 454F78FE
Copy CRC 454F78FE
Copy OK

Track 11
Filename D:\Frank Sinatra - The Complete Reprise Studio Recordings\CD11\11 - I Concentrate On You.wav

Pre-gap length 0:00:00.01

Peak level 77.1 %
Track quality 100.0 %
Test CRC D69BDBF7
Copy CRC D69BDBF7
Copy OK

Track 12
Filename D:\Frank Sinatra - The Complete Reprise Studio Recordings\CD11\12 - Dindi.wav

Peak level 79.5 %
Track quality 100.0 %
Test CRC 52D62BD4
Copy CRC 52D62BD4
Copy OK

Track 13
Filename D:\Frank Sinatra - The Complete Reprise Studio Recordings\CD11\13 - Change Partners.wav

Peak level 88.0 %
Track quality 100.0 %
Test CRC 1E90886D
Copy CRC 1E90886D
Copy OK

Track 14
Filename D:\Frank Sinatra - The Complete Reprise Studio Recordings\CD11\14 - Quiet Nights Of Quiet Stars (Corcovado).wav

Peak level 64.9 %
Track quality 100.0 %
Test CRC C1D17732
Copy CRC C1D17732
Copy OK

Track 15
Filename D:\Frank Sinatra - The Complete Reprise Studio Recordings\CD11\15 - If You Never Come To Me.wav

Peak level 84.9 %
Track quality 99.9 %
Test CRC 4A0FC184
Copy CRC 4A0FC184
Copy OK

Track 16
Filename D:\Frank Sinatra - The Complete Reprise Studio Recordings\CD11\16 - The Girl From Ipanema.wav

Peak level 100.0 %
Track quality 100.0 %
Test CRC AA4FD178
Copy CRC AA4FD178
Copy OK

Track 17
Filename D:\Frank Sinatra - The Complete Reprise Studio Recordings\CD11\17 - Meditation (Meditacao).wav

Peak level 80.1 %
Track quality 99.9 %
Test CRC 843F5D5B
Copy CRC 843F5D5B
Copy OK

Track 18
Filename D:\Frank Sinatra - The Complete Reprise Studio Recordings\CD11\18 - Once I Loved (O Amor En Paz).wav

Peak level 70.9 %
Track quality 100.0 %
Test CRC A0D709DD
Copy CRC A0D709DD
Copy OK

Track 19
Filename D:\Frank Sinatra - The Complete Reprise Studio Recordings\CD11\19 - How Insensitive (Insensatez).wav

Peak level 64.5 %
Track quality 100.0 %
Test CRC CF8908D1
Copy CRC CF8908D1
Copy OK

Track 20
Filename D:\Frank Sinatra - The Complete Reprise Studio Recordings\CD11\20 - Drinking Again.wav

Peak level 65.9 %
Track quality 100.0 %
Test CRC 045D65BC
Copy CRC 045D65BC
Copy OK

Track 21
Filename D:\Frank Sinatra - The Complete Reprise Studio Recordings\CD11\21 - Something Stupid.wav

Peak level 75.7 %
Track quality 100.0 %
Test CRC 970FBD0C
Copy CRC 970FBD0C
Copy OK

Track 22
Filename D:\Frank Sinatra - The Complete Reprise Studio Recordings\CD11\22 - You Are There.wav

Peak level 86.8 %
Track quality 99.9 %
Test CRC 3EFCE0ED
Copy CRC 3EFCE0ED
Copy OK

Track 23
Filename D:\Frank Sinatra - The Complete Reprise Studio Recordings\CD11\23 - The World We Knew (Over And Over).wav

Peak level 100.0 %
Track quality 100.0 %
Test CRC 758D82E2
Copy CRC 758D82E2
Copy OK

Track 24
Filename D:\Frank Sinatra - The Complete Reprise Studio Recordings\CD11\24 - Born Free.wav

Peak level 80.3 %
Track quality 99.9 %
Test CRC EB61A13C
Copy CRC EB61A13C
Copy OK

Track 25
Filename D:\Frank Sinatra - The Complete Reprise Studio Recordings\CD11\25 - This Is My Love.wav

Peak level 77.4 %
Track quality 100.0 %
Test CRC A4DA55C8
Copy CRC A4DA55C8
Copy OK

No errors occured


End of status report

EAC extraction logfile from 30. July 2005, 21:42 for CD
Frank Sinatra / The Complete Reprise Studio Recordings Disc 12

Used drive : PLEXTOR DVDR PX-712A Adapter: 1 ID: 0
Read mode : Secure with NO C2, accurate stream, disable cache
Read offset correction : 30
Overread into Lead-In and Lead-Out : Yes

Used output format : C:\Program Files\FLAC\flac.exe (User Defined Encoder)
320 kBit/s
Additional command line options : -8 -V -T "artist=%a" -T "title=%t" -T "album=%g" -T "date=%y" -T "tracknumber=%n" -T "genre=%m" -T "comment=EAC Flac 1.1.1 -8" %s

Other options :
Fill up missing offset samples with silence : Yes
Delete leading and trailing silent blocks : No
Installed external ASPI interface


Track 1
Filename D:\Frank Sinatra - The Complete Reprise Studio Recordings\CD12\01 - This Is My Song.wav

Pre-gap length 0:00:02.00

Peak level 86.1 %
Track quality 100.0 %
Test CRC 6A274ADD
Copy CRC 6A274ADD
Copy OK

Track 2
Filename D:\Frank Sinatra - The Complete Reprise Studio Recordings\CD12\02 - Don't Sleep In The Subway.wav

Pre-gap length 0:00:00.58

Peak level 90.4 %
Track quality 100.0 %
Test CRC AE2690B7
Copy CRC AE2690B7
Copy OK

Track 3
Filename D:\Frank Sinatra - The Complete Reprise Studio Recordings\CD12\03 - Some Enchanted Evening.wav

Pre-gap length 0:00:00.45

Peak level 88.0 %
Track quality 99.9 %
Test CRC 30DF9FCE
Copy CRC 30DF9FCE
Copy OK

Track 4
Filename D:\Frank Sinatra - The Complete Reprise Studio Recordings\CD12\04 - This Town.wav

Pre-gap length 0:00:00.60

Peak level 93.3 %
Track quality 100.0 %
Test CRC D0CABE28
Copy CRC D0CABE28
Copy OK

Track 5
Filename D:\Frank Sinatra - The Complete Reprise Studio Recordings\CD12\05 - Younger Than Springtime.wav

Pre-gap length 0:00:00.27

Peak level 90.0 %
Track quality 100.0 %
Test CRC DD900EBF
Copy CRC DD900EBF
Copy OK

Track 6
Filename D:\Frank Sinatra - The Complete Reprise Studio Recordings\CD12\06 - All I Need Is The Girl.wav

Pre-gap length 0:00:01.13

Peak level 100.0 %
Track quality 100.0 %
Test CRC E5E73DF7
Copy CRC E5E73DF7
Copy OK

Track 7
Filename D:\Frank Sinatra - The Complete Reprise Studio Recordings\CD12\07 - Yellow Days.wav

Pre-gap length 0:00:01.05

Peak level 87.2 %
Track quality 99.9 %
Test CRC 4CB8D99D
Copy CRC 4CB8D99D
Copy OK

Track 8
Filename D:\Frank Sinatra - The Complete Reprise Studio Recordings\CD12\08 - Indian Summer.wav

Pre-gap length 0:00:00.57

Peak level 100.0 %
Track quality 100.0 %
Test CRC 40DA721F
Copy CRC 40DA721F
Copy OK

Track 9
Filename D:\Frank Sinatra - The Complete Reprise Studio Recordings\CD12\09 - Come Back To Me.wav

Pre-gap length 0:00:01.05

Peak level 100.0 %
Track quality 100.0 %
Test CRC 0F5C6488
Copy CRC 0F5C6488
Copy OK

Track 10
Filename D:\Frank Sinatra - The Complete Reprise Studio Recordings\CD12\10 - Poor Butterfly.wav

Pre-gap length 0:00:00.73

Peak level 100.0 %
Track quality 100.0 %
Test CRC 08CC62BF
Copy CRC 08CC62BF
Copy OK

Track 11
Filename D:\Frank Sinatra - The Complete Reprise Studio Recordings\CD12\11 - Sunny.wav

Pre-gap length 0:00:00.65

Peak level 100.0 %
Track quality 100.0 %
Test CRC 37999F37
Copy CRC 37999F37
Copy OK

Track 12
Filename D:\Frank Sinatra - The Complete Reprise Studio Recordings\CD12\12 - I Like The Sunrise.wav

Pre-gap length 0:00:01.00

Peak level 66.1 %
Track quality 100.0 %
Test CRC C534B226
Copy CRC C534B226
Copy OK

Track 13
Filename D:\Frank Sinatra - The Complete Reprise Studio Recordings\CD12\13 - Follow Me.wav

Pre-gap length 0:00:00.70

Peak level 100.0 %
Track quality 100.0 %
Test CRC 67B57994
Copy CRC 67B57994
Copy OK

Track 14
Filename D:\Frank Sinatra - The Complete Reprise Studio Recordings\CD12\14 - My Way Of Life.wav

Pre-gap length 0:00:00.70

Peak level 83.5 %
Track quality 99.9 %
Test CRC A974A611
Copy CRC A974A611
Copy OK

Track 15
Filename D:\Frank Sinatra - The Complete Reprise Studio Recordings\CD12\15 - Cycles.wav

Pre-gap length 0:00:01.02

Peak level 88.0 %
Track quality 100.0 %
Test CRC 1A8221C0
Copy CRC 1A8221C0
Copy OK

Track 16
Filename D:\Frank Sinatra - The Complete Reprise Studio Recordings\CD12\16 - Whatever Happened To Christmas .wav

Pre-gap length 0:00:00.60

Peak level 83.0 %
Track quality 100.0 %
Test CRC 90FFACEB
Copy CRC 90FFACEB
Copy OK

Track 17
Filename D:\Frank Sinatra - The Complete Reprise Studio Recordings\CD12\17 - The Twelve Days Of Christmas.wav

Pre-gap length 0:00:01.02

Peak level 88.9 %
Track quality 100.0 %
Test CRC 694CB9F9
Copy CRC 694CB9F9
Copy OK

Track 18
Filename D:\Frank Sinatra - The Complete Reprise Studio Recordings\CD12\18 - The Bells Of Christmas (Greensleeves).wav

Pre-gap length 0:00:00.70

Peak level 90.8 %
Track quality 100.0 %
Test CRC 4CB5F1FF
Copy CRC 4CB5F1FF
Copy OK

Track 19
Filename D:\Frank Sinatra - The Complete Reprise Studio Recordings\CD12\19 - I Wouldn't Trade Christmas.wav

Pre-gap length 0:00:01.05

Peak level 86.6 %
Track quality 99.9 %
Test CRC 2620522C
Copy CRC 2620522C
Copy OK

Track 20
Filename D:\Frank Sinatra - The Complete Reprise Studio Recordings\CD12\20 - The Christmas Waltz.wav

Pre-gap length 0:00:01.03

Peak level 84.7 %
Track quality 100.0 %
Test CRC 78427360
Copy CRC 78427360
Copy OK

No errors occured


End of status report

EAC extraction logfile from 30. July 2005, 23:02 for CD
Frank Sinatra / The Complete Reprise Studio Recordings Disc 13

Used drive : PLEXTOR DVDR PX-712A Adapter: 1 ID: 0
Read mode : Secure with NO C2, accurate stream, disable cache
Read offset correction : 30
Overread into Lead-In and Lead-Out : Yes

Used output format : C:\Program Files\FLAC\flac.exe (User Defined Encoder)
320 kBit/s
Additional command line options : -8 -V -T "artist=%a" -T "title=%t" -T "album=%g" -T "date=%y" -T "tracknumber=%n" -T "genre=%m" -T "comment=EAC Flac 1.1.1 -8" %s

Other options :
Fill up missing offset samples with silence : Yes
Delete leading and trailing silent blocks : No
Installed external ASPI interface


Track 1
Filename D:\Frank Sinatra - The Complete Reprise Studio Recordings\CD13\01 - Blue Lace.wav

Pre-gap length 0:00:02.00

Peak level 71.4 %
Track quality 99.9 %
Test CRC 70C0A92B
Copy CRC 70C0A92B
Copy OK

Track 2
Filename D:\Frank Sinatra - The Complete Reprise Studio Recordings\CD13\02 - Star!.wav

Peak level 94.8 %
Track quality 100.0 %
Test CRC 27FF529A
Copy CRC 27FF529A
Copy OK

Track 3
Filename D:\Frank Sinatra - The Complete Reprise Studio Recordings\CD13\03 - Gentle On My Mind.wav

Peak level 82.5 %
Track quality 100.0 %
Test CRC 414BDC7C
Copy CRC 414BDC7C
Copy OK

Track 4
Filename D:\Frank Sinatra - The Complete Reprise Studio Recordings\CD13\04 - By The Time I Get To Phoenix.wav

Peak level 67.3 %
Track quality 100.0 %
Test CRC 99ACA85D
Copy CRC 99ACA85D
Copy OK

Track 5
Filename D:\Frank Sinatra - The Complete Reprise Studio Recordings\CD13\05 - Little Green Apples.wav

Peak level 73.2 %
Track quality 100.0 %
Test CRC 201250E6
Copy CRC 201250E6
Copy OK

Track 6
Filename D:\Frank Sinatra - The Complete Reprise Studio Recordings\CD13\06 - Moody River.wav

Pre-gap length 0:00:01.03

Peak level 81.0 %
Track quality 100.0 %
Test CRC 12F87F14
Copy CRC 12F87F14
Copy OK

Track 7
Filename D:\Frank Sinatra - The Complete Reprise Studio Recordings\CD13\07 - Pretty Colors.wav

Pre-gap length 0:00:01.00

Peak level 75.0 %
Track quality 100.0 %
Test CRC 3C427F6B
Copy CRC 3C427F6B
Copy OK

Track 8
Filename D:\Frank Sinatra - The Complete Reprise Studio Recordings\CD13\08 - Rain In My Heart.wav

Peak level 85.2 %
Track quality 100.0 %
Test CRC 7D80C73F
Copy CRC 7D80C73F
Copy OK

Track 9
Filename D:\Frank Sinatra - The Complete Reprise Studio Recordings\CD13\09 - Wandering.wav

Peak level 87.5 %
Track quality 100.0 %
Test CRC B2C21A34
Copy CRC B2C21A34
Copy OK

Track 10
Filename D:\Frank Sinatra - The Complete Reprise Studio Recordings\CD13\10 - Both Sides Now.wav

Peak level 88.3 %
Track quality 100.0 %
Test CRC 82CA6135
Copy CRC 82CA6135
Copy OK

Track 11
Filename D:\Frank Sinatra - The Complete Reprise Studio Recordings\CD13\11 - My Way.wav

Peak level 86.5 %
Track quality 100.0 %
Test CRC B337505F
Copy CRC B337505F
Copy OK

Track 12
Filename D:\Frank Sinatra - The Complete Reprise Studio Recordings\CD13\12 - One Note Samba (Samba De Uma Nota So).wav

Peak level 87.0 %
Track quality 100.0 %
Test CRC 310B49B1
Copy CRC 310B49B1
Copy OK

Track 13
Filename D:\Frank Sinatra - The Complete Reprise Studio Recordings\CD13\13 - Don't Ever Go Away (Por Causa De Voce).wav

Peak level 86.3 %
Track quality 100.0 %
Test CRC 2A0DD6E8
Copy CRC 2A0DD6E8
Copy OK

Track 14
Filename D:\Frank Sinatra - The Complete Reprise Studio Recordings\CD13\14 - Wave.wav

Peak level 90.6 %
Track quality 99.9 %
Test CRC 2AC85A0E
Copy CRC 2AC85A0E
Copy OK

Track 15
Filename D:\Frank Sinatra - The Complete Reprise Studio Recordings\CD13\15 - Bonita.wav

Peak level 82.2 %
Track quality 99.9 %
Test CRC 78777CA8
Copy CRC 78777CA8
Copy OK

Track 16
Filename D:\Frank Sinatra - The Complete Reprise Studio Recordings\CD13\16 - Someone To Light Up My Life.wav

Peak level 83.9 %
Track quality 99.9 %
Test CRC 8EE2A069
Copy CRC 8EE2A069
Copy OK

Track 17
Filename D:\Frank Sinatra - The Complete Reprise Studio Recordings\CD13\17 - Desafinado.wav

Peak level 86.2 %
Track quality 100.0 %
Test CRC C36DCBD0
Copy CRC C36DCBD0
Copy OK

Track 18
Filename D:\Frank Sinatra - The Complete Reprise Studio Recordings\CD13\18 - Drinking Water (Aqua De Beber).wav

Peak level 94.8 %
Track quality 100.0 %
Test CRC BC118F68
Copy CRC BC118F68
Copy OK

Track 19
Filename D:\Frank Sinatra - The Complete Reprise Studio Recordings\CD13\19 - Song Of The Sabia.wav

Peak level 93.6 %
Track quality 99.9 %
Test CRC 85C57B91
Copy CRC 85C57B91
Copy OK

Track 20
Filename D:\Frank Sinatra - The Complete Reprise Studio Recordings\CD13\20 - This Happy Madness (Estrada Branca).wav

Peak level 82.3 %
Track quality 100.0 %
Test CRC B14F7E30
Copy CRC B14F7E30
Copy OK

Track 21
Filename D:\Frank Sinatra - The Complete Reprise Studio Recordings\CD13\21 - Triste.wav

Peak level 92.8 %
Track quality 99.9 %
Test CRC 7CED0C2E
Copy CRC 7CED0C2E
Copy OK

No errors occured


End of status report

EAC extraction logfile from 30. July 2005, 23:51 for CD
Frank Sinatra / The Complete Reprise Studio Recordings Disc 14

Used drive : PLEXTOR DVDR PX-712A Adapter: 1 ID: 0
Read mode : Secure with NO C2, accurate stream, disable cache
Read offset correction : 30
Overread into Lead-In and Lead-Out : Yes

Used output format : C:\Program Files\FLAC\flac.exe (User Defined Encoder)
320 kBit/s
Additional command line options : -8 -V -T "artist=%a" -T "title=%t" -T "album=%g" -T "date=%y" -T "tracknumber=%n" -T "genre=%m" -T "comment=EAC Flac 1.1.1 -8" %s

Other options :
Fill up missing offset samples with silence : Yes
Delete leading and trailing silent blocks : No
Installed external ASPI interface


Track 1
Filename D:\Frank Sinatra - The Complete Reprise Studio Recordings\CD14\01 - All My Tomorrows.wav

Pre-gap length 0:00:02.00

Peak level 89.2 %
Track quality 100.0 %
Test CRC 8AE14AD9
Copy CRC 8AE14AD9
Copy OK

Track 2
Filename D:\Frank Sinatra - The Complete Reprise Studio Recordings\CD14\02 - Didn't We.wav

Peak level 79.8 %
Track quality 100.0 %
Test CRC C8D40BC2
Copy CRC C8D40BC2
Copy OK

Track 3
Filename D:\Frank Sinatra - The Complete Reprise Studio Recordings\CD14\03 - A Day In The Life Of A Fool.wav

Peak level 62.9 %
Track quality 100.0 %
Test CRC 4FEC2C98
Copy CRC 4FEC2C98
Copy OK

Track 4
Filename D:\Frank Sinatra - The Complete Reprise Studio Recordings\CD14\04 - Yesterday.wav

Peak level 83.3 %
Track quality 100.0 %
Test CRC DD1756E7
Copy CRC DD1756E7
Copy OK

Track 5
Filename D:\Frank Sinatra - The Complete Reprise Studio Recordings\CD14\05 - If You Go Away.wav

Peak level 94.0 %
Track quality 100.0 %
Test CRC DDAB79F8
Copy CRC DDAB79F8
Copy OK

Track 6
Filename D:\Frank Sinatra - The Complete Reprise Studio Recordings\CD14\06 - Watch What Happens.wav

Peak level 77.5 %
Track quality 99.9 %
Test CRC 6C7348B9
Copy CRC 6C7348B9
Copy OK

Track 7
Filename D:\Frank Sinatra - The Complete Reprise Studio Recordings\CD14\07 - For Once In My Life.wav

Peak level 73.8 %
Track quality 100.0 %
Test CRC D3E32C6F
Copy CRC D3E32C6F
Copy OK

Track 8
Filename D:\Frank Sinatra - The Complete Reprise Studio Recordings\CD14\08 - Mrs. Robinson.wav

Peak level 100.0 %
Track quality 100.0 %
Test CRC 72DD4C62
Copy CRC 72DD4C62
Copy OK

Track 9
Filename D:\Frank Sinatra - The Complete Reprise Studio Recordings\CD14\09 - Hallelujah, I Lover Her So.wav

Peak level 83.1 %
Track quality 100.0 %
Test CRC 69F186FC
Copy CRC 69F186FC
Copy OK

Track 10
Filename D:\Frank Sinatra - The Complete Reprise Studio Recordings\CD14\10 - I've Been To Town.wav

Peak level 82.4 %
Track quality 99.9 %
Test CRC 307A6A16
Copy CRC 307A6A16
Copy OK

Track 11
Filename D:\Frank Sinatra - The Complete Reprise Studio Recordings\CD14\11 - Empty Is.wav

Peak level 70.3 %
Track quality 100.0 %
Test CRC ACBD201B
Copy CRC ACBD201B
Copy OK

Track 12
Filename D:\Frank Sinatra - The Complete Reprise Studio Recordings\CD14\12 - The Single Man.wav

Peak level 88.6 %
Track quality 100.0 %
Test CRC BE481A30
Copy CRC BE481A30
Copy OK

Track 13
Filename D:\Frank Sinatra - The Complete Reprise Studio Recordings\CD14\13 - Lonesome Cities.wav

Peak level 91.2 %
Track quality 99.9 %
Test CRC 3DDA69E9
Copy CRC 3DDA69E9
Copy OK

Track 14
Filename D:\Frank Sinatra - The Complete Reprise Studio Recordings\CD14\14 - The Beautiful Strangers.wav

Peak level 72.7 %
Track quality 100.0 %
Test CRC 37DA2C3B
Copy CRC 37DA2C3B
Copy OK

Track 15
Filename D:\Frank Sinatra - The Complete Reprise Studio Recordings\CD14\15 - A Man Alone.wav

Peak level 89.1 %
Track quality 100.0 %
Test CRC A055B539
Copy CRC A055B539
Copy OK

Track 16
Filename D:\Frank Sinatra - The Complete Reprise Studio Recordings\CD14\16 - Love's Been Good To Me.wav

Peak level 88.5 %
Track quality 100.0 %
Test CRC ED336D74
Copy CRC ED336D74
Copy OK

Track 17
Filename D:\Frank Sinatra - The Complete Reprise Studio Recordings\CD14\17 - Out Beyond The Window.wav

Peak level 82.2 %
Track quality 100.0 %
Test CRC 006CCA4A
Copy CRC 006CCA4A
Copy OK

Track 18
Filename D:\Frank Sinatra - The Complete Reprise Studio Recordings\CD14\18 - Night.wav

Peak level 93.0 %
Track quality 100.0 %
Test CRC 2232F32E
Copy CRC 2232F32E
Copy OK

Track 19
Filename D:\Frank Sinatra - The Complete Reprise Studio Recordings\CD14\19 - Some Traveling Music.wav

Peak level 71.3 %
Track quality 100.0 %
Test CRC E74E27F4
Copy CRC E74E27F4
Copy OK

Track 20
Filename D:\Frank Sinatra - The Complete Reprise Studio Recordings\CD14\20 - From Promise To Promise.wav

Peak level 52.6 %
Track quality 100.0 %
Test CRC CF6AA081
Copy CRC CF6AA081
Copy OK

Track 21
Filename D:\Frank Sinatra - The Complete Reprise Studio Recordings\CD14\21 - A Man Alone (Reprise).wav

Peak level 76.7 %
Track quality 99.8 %
Test CRC 084B54B5
Copy CRC 084B54B5
Copy OK

Track 22
Filename D:\Frank Sinatra - The Complete Reprise Studio Recordings\CD14\22 - In The Shadow Of The Moon.wav

Pre-gap length 0:00:01.25

Peak level 89.4 %
Track quality 100.0 %
Test CRC 53D9AC23
Copy CRC 53D9AC23
Copy OK

Track 23
Filename D:\Frank Sinatra - The Complete Reprise Studio Recordings\CD14\23 - Forget To Remember.wav

Peak level 83.4 %
Track quality 100.0 %
Test CRC A7054DB7
Copy CRC A7054DB7
Copy OK

Track 24
Filename D:\Frank Sinatra - The Complete Reprise Studio Recordings\CD14\24 - Goin' Out Of My Head.wav

Peak level 94.7 %
Track quality 100.0 %
Test CRC 9E526FB7
Copy CRC 9E526FB7
Copy OK

No errors occured


End of status report

EAC extraction logfile from 31. July 2005, 0:33 for CD
Frank Sinatra / The Complete Reprise Studio Recordings Disc 15

Used drive : PLEXTOR DVDR PX-712A Adapter: 1 ID: 0
Read mode : Secure with NO C2, accurate stream, disable cache
Read offset correction : 30
Overread into Lead-In and Lead-Out : Yes

Used output format : C:\Program Files\FLAC\flac.exe (User Defined Encoder)
320 kBit/s
Additional command line options : -8 -V -T "artist=%a" -T "title=%t" -T "album=%g" -T "date=%y" -T "tracknumber=%n" -T "genre=%m" -T "comment=EAC Flac 1.1.1 -8" %s

Other options :
Fill up missing offset samples with silence : Yes
Delete leading and trailing silent blocks : No
Installed external ASPI interface


Track 1
Filename D:\Frank Sinatra - The Complete Reprise Studio Recordings\CD15\01 - I Would Be In Love (Anyway).wav

Pre-gap length 0:00:02.00

Peak level 84.6 %
Track quality 99.9 %
Test CRC 6BB2FE0D
Copy CRC 6BB2FE0D
Copy OK

Track 2
Filename D:\Frank Sinatra - The Complete Reprise Studio Recordings\CD15\02 - The Train.wav

Peak level 71.2 %
Track quality 99.9 %
Test CRC C5892E74
Copy CRC C5892E74
Copy OK

Track 3
Filename D:\Frank Sinatra - The Complete Reprise Studio Recordings\CD15\03 - She Says.wav

Peak level 57.5 %
Track quality 100.0 %
Test CRC 38801D55
Copy CRC 38801D55
Copy OK

Track 4
Filename D:\Frank Sinatra - The Complete Reprise Studio Recordings\CD15\04 - Lady Day.wav

Peak level 95.9 %
Track quality 100.0 %
Test CRC BB5A5F98
Copy CRC BB5A5F98
Copy OK

Track 5
Filename D:\Frank Sinatra - The Complete Reprise Studio Recordings\CD15\05 - Watertown.wav

Peak level 90.6 %
Track quality 100.0 %
Test CRC 727458A6
Copy CRC 727458A6
Copy OK

Track 6
Filename D:\Frank Sinatra - The Complete Reprise Studio Recordings\CD15\06 - What's Now Is Now.wav

Peak level 97.2 %
Track quality 100.0 %
Test CRC 1D83D6E1
Copy CRC 1D83D6E1
Copy OK

Track 7
Filename D:\Frank Sinatra - The Complete Reprise Studio Recordings\CD15\07 - Goodbye (She Quietly Says).wav

Peak level 83.5 %
Track quality 100.0 %
Test CRC 8A89498D
Copy CRC 8A89498D
Copy OK

Track 8
Filename D:\Frank Sinatra - The Complete Reprise Studio Recordings\CD15\08 - What A Funny Girl (You Used To Be).wav

Peak level 83.9 %
Track quality 100.0 %
Test CRC 7A1AE7E0
Copy CRC 7A1AE7E0
Copy OK

Track 9
Filename D:\Frank Sinatra - The Complete Reprise Studio Recordings\CD15\09 - Elizabeth.wav

Peak level 96.0 %
Track quality 100.0 %
Test CRC 632EFEB5
Copy CRC 632EFEB5
Copy OK

Track 10
Filename D:\Frank Sinatra - The Complete Reprise Studio Recordings\CD15\10 - Michael And Peter.wav

Peak level 97.7 %
Track quality 99.9 %
Test CRC 780B5148
Copy CRC 780B5148
Copy OK

Track 11
Filename D:\Frank Sinatra - The Complete Reprise Studio Recordings\CD15\11 - For A While.wav

Peak level 89.8 %
Track quality 100.0 %
Test CRC BD90A431
Copy CRC BD90A431
Copy OK

Track 12
Filename D:\Frank Sinatra - The Complete Reprise Studio Recordings\CD15\12 - Lady Day.wav

Peak level 92.3 %
Track quality 100.0 %
Test CRC F713CE9D
Copy CRC F713CE9D
Copy OK

Track 13
Filename D:\Frank Sinatra - The Complete Reprise Studio Recordings\CD15\13 - I Will Drink The Wine.wav

Peak level 76.9 %
Track quality 100.0 %
Test CRC E875B63E
Copy CRC E875B63E
Copy OK

Track 14
Filename D:\Frank Sinatra - The Complete Reprise Studio Recordings\CD15\14 - Bein' Green.wav

Peak level 95.2 %
Track quality 100.0 %
Test CRC 95115E3B
Copy CRC 95115E3B
Copy OK

Track 15
Filename D:\Frank Sinatra - The Complete Reprise Studio Recordings\CD15\15 - My Sweet Lady.wav

Peak level 88.8 %
Track quality 100.0 %
Test CRC F1F654B0
Copy CRC F1F654B0
Copy OK

Track 16
Filename D:\Frank Sinatra - The Complete Reprise Studio Recordings\CD15\16 - Sunrise In The Morning.wav

Peak level 76.2 %
Track quality 100.0 %
Test CRC B97310B2
Copy CRC B97310B2
Copy OK

Track 17
Filename D:\Frank Sinatra - The Complete Reprise Studio Recordings\CD15\17 - I'm Not Afraid.wav

Peak level 100.0 %
Track quality 100.0 %
Test CRC 3DC068D2
Copy CRC 3DC068D2
Copy OK

Track 18
Filename D:\Frank Sinatra - The Complete Reprise Studio Recordings\CD15\18 - Something.wav

Peak level 94.9 %
Track quality 100.0 %
Test CRC 95AF1E0E
Copy CRC 95AF1E0E
Copy OK

Track 19
Filename D:\Frank Sinatra - The Complete Reprise Studio Recordings\CD15\19 - Leaving On A Jet Plane.wav

Pre-gap length 0:00:01.28

Peak level 81.2 %
Track quality 99.9 %
Test CRC DC8FED76
Copy CRC DC8FED76
Copy OK

Track 20
Filename D:\Frank Sinatra - The Complete Reprise Studio Recordings\CD15\20 - Close To You.wav

Pre-gap length 0:00:01.05

Peak level 73.1 %
Track quality 100.0 %
Test CRC BEB0DBB1
Copy CRC BEB0DBB1
Copy OK

Track 21
Filename D:\Frank Sinatra - The Complete Reprise Studio Recordings\CD15\21 - Feelin' Kinda Sunday.wav

Peak level 77.4 %
Track quality 100.0 %
Test CRC 22A0D97C
Copy CRC 22A0D97C
Copy OK

Track 22
Filename D:\Frank Sinatra - The Complete Reprise Studio Recordings\CD15\22 - Life's A Trippy Thing.wav

Peak level 74.9 %
Track quality 100.0 %
Test CRC 30704D4B
Copy CRC 30704D4B
Copy OK

Track 23
Filename D:\Frank Sinatra - The Complete Reprise Studio Recordings\CD15\23 - The Game Is Over.wav

Peak level 85.7 %
Track quality 100.0 %
Test CRC AF483568
Copy CRC AF483568
Copy OK

No errors occured


End of status report

EAC extraction logfile from 31. July 2005, 1:10 for CD
Frank Sinatra / The Complete Reprise Studio Recordings Disc 16

Used drive : PLEXTOR DVDR PX-712A Adapter: 1 ID: 0
Read mode : Secure with NO C2, accurate stream, disable cache
Read offset correction : 30
Overread into Lead-In and Lead-Out : Yes

Used output format : C:\Program Files\FLAC\flac.exe (User Defined Encoder)
320 kBit/s
Additional command line options : -8 -V -T "artist=%a" -T "title=%t" -T "album=%g" -T "date=%y" -T "tracknumber=%n" -T "genre=%m" -T "comment=EAC Flac 1.1.1 -8" %s

Other options :
Fill up missing offset samples with silence : Yes
Delete leading and trailing silent blocks : No
Installed external ASPI interface


Track 1
Filename D:\Frank Sinatra - The Complete Reprise Studio Recordings\CD16\01 - Bang Bang (My Baby Shot Me Down).wav

Pre-gap length 0:00:02.00

Peak level 97.1 %
Track quality 100.0 %
Test CRC D6B9D2D3
Copy CRC D6B9D2D3
Copy OK

Track 2
Filename D:\Frank Sinatra - The Complete Reprise Studio Recordings\CD16\02 - You Will Be My Music.wav

Peak level 76.6 %
Track quality 100.0 %
Test CRC 2DCC9F01
Copy CRC 2DCC9F01
Copy OK

Track 3
Filename D:\Frank Sinatra - The Complete Reprise Studio Recordings\CD16\03 - Noah.wav

Peak level 100.0 %
Track quality 100.0 %
Test CRC 29A3C960
Copy CRC 29A3C960
Copy OK

Track 4
Filename D:\Frank Sinatra - The Complete Reprise Studio Recordings\CD16\04 - Nobody Wins.wav

Peak level 74.2 %
Track quality 100.0 %
Test CRC 54B63CA2
Copy CRC 54B63CA2
Copy OK

Track 5
Filename D:\Frank Sinatra - The Complete Reprise Studio Recordings\CD16\05 - The Hurt Doesn't Go Away.wav

Peak level 68.9 %
Track quality 100.0 %
Test CRC EC0D0503
Copy CRC EC0D0503
Copy OK

Track 6
Filename D:\Frank Sinatra - The Complete Reprise Studio Recordings\CD16\06 - Winners.wav

Pre-gap length 0:00:01.00

Peak level 97.4 %
Track quality 100.0 %
Test CRC E110743E
Copy CRC E110743E
Copy OK

Track 7
Filename D:\Frank Sinatra - The Complete Reprise Studio Recordings\CD16\07 - Let Me Try Again.wav

Peak level 76.5 %
Track quality 100.0 %
Test CRC CFAEA6C7
Copy CRC CFAEA6C7
Copy OK

Track 8
Filename D:\Frank Sinatra - The Complete Reprise Studio Recordings\CD16\08 - Walk Away.wav

Peak level 89.2 %
Track quality 100.0 %
Test CRC 6A904897
Copy CRC 6A904897
Copy OK

Track 9
Filename D:\Frank Sinatra - The Complete Reprise Studio Recordings\CD16\09 - Send In The Clowns.wav

Peak level 81.9 %
Track quality 100.0 %
Test CRC 6A195042
Copy CRC 6A195042
Copy OK

Track 10
Filename D:\Frank Sinatra - The Complete Reprise Studio Recordings\CD16\10 - There Used To Be A Ballpark.wav

Peak level 71.9 %
Track quality 100.0 %
Test CRC 17C43585
Copy CRC 17C43585
Copy OK

Track 11
Filename D:\Frank Sinatra - The Complete Reprise Studio Recordings\CD16\11 - You're So Right (For What's Wrong With My Life).wav

Peak level 66.1 %
Track quality 100.0 %
Test CRC F152BC31
Copy CRC F152BC31
Copy OK

Track 12
Filename D:\Frank Sinatra - The Complete Reprise Studio Recordings\CD16\12 - Dream Away.wav

Peak level 73.0 %
Track quality 100.0 %
Test CRC 27AF3489
Copy CRC 27AF3489
Copy OK

Track 13
Filename D:\Frank Sinatra - The Complete Reprise Studio Recordings\CD16\13 - Bad, Bad Leroy Brown.wav

Peak level 98.0 %
Track quality 99.9 %
Test CRC D8726512
Copy CRC D8726512
Copy OK

Track 14
Filename D:\Frank Sinatra - The Complete Reprise Studio Recordings\CD16\14 - I'm Gonna Make It All The Way.wav

Peak level 77.9 %
Track quality 100.0 %
Test CRC FDF3B34F
Copy CRC FDF3B34F
Copy OK

Track 15
Filename D:\Frank Sinatra - The Complete Reprise Studio Recordings\CD16\15 - Empty Tables.wav

Peak level 61.8 %
Track quality 100.0 %
Test CRC ABF2F918
Copy CRC ABF2F918
Copy OK

Track 16
Filename D:\Frank Sinatra - The Complete Reprise Studio Recordings\CD16\16 - If.wav

Peak level 86.1 %
Track quality 100.0 %
Test CRC D3B81B77
Copy CRC D3B81B77
Copy OK

Track 17
Filename D:\Frank Sinatra - The Complete Reprise Studio Recordings\CD16\17 - The Summer Knows.wav

Peak level 100.0 %
Track quality 100.0 %
Test CRC E351F268
Copy CRC E351F268
Copy OK

Track 18
Filename D:\Frank Sinatra - The Complete Reprise Studio Recordings\CD16\18 - Sweet Caroline.wav

Peak level 93.3 %
Track quality 100.0 %
Test CRC E4BBB854
Copy CRC E4BBB854
Copy OK

Track 19
Filename D:\Frank Sinatra - The Complete Reprise Studio Recordings\CD16\19 - You Turned My World Around.wav

Peak level 91.2 %
Track quality 100.0 %
Test CRC 87BB157A
Copy CRC 87BB157A
Copy OK

Track 20
Filename D:\Frank Sinatra - The Complete Reprise Studio Recordings\CD16\20 - What Are You Doing The Rest Of Your Life .wav

Peak level 78.5 %
Track quality 99.9 %
Test CRC 3784F12F
Copy CRC 3784F12F
Copy OK

Track 21
Filename D:\Frank Sinatra - The Complete Reprise Studio Recordings\CD16\21 - Tie A Yellow Ribbon Round The Ole Oak Tree.wav

Peak level 94.2 %
Track quality 100.0 %
Test CRC 553AC9F5
Copy CRC 553AC9F5
Copy OK

Track 22
Filename D:\Frank Sinatra - The Complete Reprise Studio Recordings\CD16\22 - Satisfy Me One More Time.wav

Peak level 84.8 %
Track quality 100.0 %
Test CRC 344BD051
Copy CRC 344BD051
Copy OK

No errors occured


End of status report

EAC extraction logfile from 31. July 2005, 10:58 for CD
Frank Sinatra / The Complete Reprise Studio Recordings Disc 17

Used drive : PLEXTOR DVDR PX-712A Adapter: 1 ID: 0
Read mode : Secure with NO C2, accurate stream, disable cache
Read offset correction : 30
Overread into Lead-In and Lead-Out : Yes

Used output format : C:\Program Files\FLAC\flac.exe (User Defined Encoder)
320 kBit/s
Additional command line options : -8 -V -T "artist=%a" -T "title=%t" -T "album=%g" -T "date=%y" -T "tracknumber=%n" -T "genre=%m" -T "comment=EAC Flac 1.1.1 -8" %s

Other options :
Fill up missing offset samples with silence : Yes
Delete leading and trailing silent blocks : No
Installed external ASPI interface


Track 1
Filename D:\Frank Sinatra - The Complete Reprise Studio Recordings\CD17\01 - You Are The Sunshine Of My Life.wav

Pre-gap length 0:00:02.00

Peak level 82.9 %
Track quality 100.0 %
Test CRC 3DFBAF1A
Copy CRC 3DFBAF1A
Copy OK

Track 2
Filename D:\Frank Sinatra - The Complete Reprise Studio Recordings\CD17\02 - Just As Though You Were Here.wav

Peak level 81.8 %
Track quality 100.0 %
Test CRC 0A774CFB
Copy CRC 0A774CFB
Copy OK

Track 3
Filename D:\Frank Sinatra - The Complete Reprise Studio Recordings\CD17\03 - Everything Happens To Me.wav

Peak level 59.1 %
Track quality 100.0 %
Test CRC AD035635
Copy CRC AD035635
Copy OK

Track 4
Filename D:\Frank Sinatra - The Complete Reprise Studio Recordings\CD17\04 - Anytime (I'll Be There).wav

Peak level 90.5 %
Track quality 100.0 %
Test CRC A7C3D22F
Copy CRC A7C3D22F
Copy OK

Track 5
Filename D:\Frank Sinatra - The Complete Reprise Studio Recordings\CD17\05 - The Only Couple On The Floor.wav

Peak level 86.1 %
Track quality 100.0 %
Test CRC 92837DDE
Copy CRC 92837DDE
Copy OK

Track 6
Filename D:\Frank Sinatra - The Complete Reprise Studio Recordings\CD17\06 - I Believe I'm Gonna Love You.wav

Peak level 89.1 %
Track quality 100.0 %
Test CRC 21E78FC5
Copy CRC 21E78FC5
Copy OK

Track 7
Filename D:\Frank Sinatra - The Complete Reprise Studio Recordings\CD17\07 - The Saddest Thing Of All.wav

Peak level 74.5 %
Track quality 100.0 %
Test CRC 4EFE55D2
Copy CRC 4EFE55D2
Copy OK

Track 8
Filename D:\Frank Sinatra - The Complete Reprise Studio Recordings\CD17\08 - A Baby Just Like You.wav

Peak level 64.2 %
Track quality 99.9 %
Test CRC 128175D0
Copy CRC 128175D0
Copy OK

Track 9
Filename D:\Frank Sinatra - The Complete Reprise Studio Recordings\CD17\09 - Christmas Memories.wav

Pre-gap length 0:00:01.17

Peak level 88.1 %
Track quality 100.0 %
Test CRC D26B0CE4
Copy CRC D26B0CE4
Copy OK

Track 10
Filename D:\Frank Sinatra - The Complete Reprise Studio Recordings\CD17\10 - I Sing The Songs (I Write The Songs).wav

Peak level 83.2 %
Track quality 100.0 %
Test CRC 117BD2C1
Copy CRC 117BD2C1
Copy OK

Track 11
Filename D:\Frank Sinatra - The Complete Reprise Studio Recordings\CD17\11 - Empty Tables.wav

Peak level 52.8 %
Track quality 99.9 %
Test CRC 98D15F04
Copy CRC 98D15F04
Copy OK

Track 12
Filename D:\Frank Sinatra - The Complete Reprise Studio Recordings\CD17\12 - Send In The Clowns.wav

Peak level 100.0 %
Track quality 100.0 %
Test CRC 56E72A32
Copy CRC 56E72A32
Copy OK

Track 13
Filename D:\Frank Sinatra - The Complete Reprise Studio Recordings\CD17\13 - The Best I've Ever Had.wav

Peak level 78.1 %
Track quality 100.0 %
Test CRC D36B7C24
Copy CRC D36B7C24
Copy OK

Track 14
Filename D:\Frank Sinatra - The Complete Reprise Studio Recordings\CD17\14 - Stargazer.wav

Peak level 78.6 %
Track quality 100.0 %
Test CRC AB38BA43
Copy CRC AB38BA43
Copy OK

Track 15
Filename D:\Frank Sinatra - The Complete Reprise Studio Recordings\CD17\15 - Dry Your Eyes.wav

Peak level 73.6 %
Track quality 100.0 %
Test CRC 5A91B7BD
Copy CRC 5A91B7BD
Copy OK

Track 16
Filename D:\Frank Sinatra - The Complete Reprise Studio Recordings\CD17\16 - Like A Sad Song.wav

Peak level 63.5 %
Track quality 100.0 %
Test CRC FF3B86B4
Copy CRC FF3B86B4
Copy OK

Track 17
Filename D:\Frank Sinatra - The Complete Reprise Studio Recordings\CD17\17 - I Love My Wife.wav

Peak level 86.2 %
Track quality 100.0 %
Test CRC F7C27B55
Copy CRC F7C27B55
Copy OK

Track 18
Filename D:\Frank Sinatra - The Complete Reprise Studio Recordings\CD17\18 - Night And Day.wav

Peak level 91.4 %
Track quality 100.0 %
Test CRC 94662AA8
Copy CRC 94662AA8
Copy OK

Track 19
Filename D:\Frank Sinatra - The Complete Reprise Studio Recordings\CD17\19 - All Or Nothing At All.wav

Peak level 88.7 %
Track quality 100.0 %
Test CRC F9138885
Copy CRC F9138885
Copy OK

Track 20
Filename D:\Frank Sinatra - The Complete Reprise Studio Recordings\CD17\20 - Everybody Ought To Be In Love.wav

Peak level 90.8 %
Track quality 100.0 %
Test CRC 7621D884
Copy CRC 7621D884
Copy OK

Track 21
Filename D:\Frank Sinatra - The Complete Reprise Studio Recordings\CD17\21 - Nancy.wav

Peak level 100.0 %
Track quality 99.9 %
Test CRC 44B8B83C
Copy CRC 44B8B83C
Copy OK

Track 22
Filename D:\Frank Sinatra - The Complete Reprise Studio Recordings\CD17\22 - Emily.wav

Peak level 94.8 %
Track quality 99.9 %
Test CRC 76D9509C
Copy CRC 76D9509C
Copy OK

Track 23
Filename D:\Frank Sinatra - The Complete Reprise Studio Recordings\CD17\23 - Linda.wav

Peak level 100.0 %
Track quality 100.0 %
Test CRC 73D10380
Copy CRC 73D10380
Copy OK

Track 24
Filename D:\Frank Sinatra - The Complete Reprise Studio Recordings\CD17\24 - Sweet Lorraine.wav

Peak level 92.6 %
Track quality 100.0 %
Test CRC 1D94DE47
Copy CRC 1D94DE47
Copy OK

No errors occured


End of status report

EAC extraction logfile from 31. July 2005, 11:51 for CD
Frank Sinatra / Complete Reprise Recordings (Disc 18)

Used drive : PLEXTOR DVDR PX-712A Adapter: 1 ID: 0
Read mode : Secure with NO C2, accurate stream, disable cache
Read offset correction : 30
Overread into Lead-In and Lead-Out : Yes

Used output format : C:\Program Files\FLAC\flac.exe (User Defined Encoder)
320 kBit/s
Additional command line options : -8 -V -T "artist=%a" -T "title=%t" -T "album=%g" -T "date=%y" -T "tracknumber=%n" -T "genre=%m" -T "comment=EAC Flac 1.1.1 -8" %s

Other options :
Fill up missing offset samples with silence : Yes
Delete leading and trailing silent blocks : No
Installed external ASPI interface


Track 1
Filename D:\Frank Sinatra - The Complete Reprise Studio Recordings\CD18\01 - Barbara.wav

Pre-gap length 0:00:02.00

Peak level 83.1 %
Track quality 100.0 %
Test CRC 8468587A
Copy CRC 8468587A
Copy OK

Track 2
Filename D:\Frank Sinatra - The Complete Reprise Studio Recordings\CD18\02 - I Had The Craziest Dream.wav

Peak level 100.0 %
Track quality 100.0 %
Test CRC B7B815E2
Copy CRC B7B815E2
Copy OK

Track 3
Filename D:\Frank Sinatra - The Complete Reprise Studio Recordings\CD18\03 - It Had To Be You.wav

Peak level 80.0 %
Track quality 100.0 %
Test CRC 29D20554
Copy CRC 29D20554
Copy OK

Track 4
Filename D:\Frank Sinatra - The Complete Reprise Studio Recordings\CD18\04 - You And Me (We Wanted It All).wav

Peak level 100.0 %
Track quality 99.9 %
Test CRC FF94680E
Copy CRC FF94680E
Copy OK

Track 5
Filename D:\Frank Sinatra - The Complete Reprise Studio Recordings\CD18\05 - Macarthur Park.wav

Peak level 93.0 %
Track quality 100.0 %
Test CRC EF44A463
Copy CRC EF44A463
Copy OK

Track 6
Filename D:\Frank Sinatra - The Complete Reprise Studio Recordings\CD18\06 - Summer Me, Winter Me.wav

Peak level 86.9 %
Track quality 100.0 %
Test CRC EA61799C
Copy CRC EA61799C
Copy OK

Track 7
Filename D:\Frank Sinatra - The Complete Reprise Studio Recordings\CD18\07 - That's What God Looks Like To Me.wav

Peak level 79.9 %
Track quality 100.0 %
Test CRC 5F08BA67
Copy CRC 5F08BA67
Copy OK

Track 8
Filename D:\Frank Sinatra - The Complete Reprise Studio Recordings\CD18\08 - For The Good Time.wav

Peak level 83.7 %
Track quality 100.0 %
Test CRC 4746906D
Copy CRC 4746906D
Copy OK

Track 9
Filename D:\Frank Sinatra - The Complete Reprise Studio Recordings\CD18\09 - Love Me Tender.wav

Peak level 90.1 %
Track quality 100.0 %
Test CRC 6335034F
Copy CRC 6335034F
Copy OK

Track 10
Filename D:\Frank Sinatra - The Complete Reprise Studio Recordings\CD18\10 - Just The Way You Are.wav

Peak level 98.4 %
Track quality 100.0 %
Test CRC 609E5157
Copy CRC 609E5157
Copy OK

Track 11
Filename D:\Frank Sinatra - The Complete Reprise Studio Recordings\CD18\11 - Song Sung Blue.wav

Peak level 91.7 %
Track quality 99.9 %
Test CRC 7CB57E68
Copy CRC 7CB57E68
Copy OK

Track 12
Filename D:\Frank Sinatra - The Complete Reprise Studio Recordings\CD18\12 - Isn't She Lovely .wav

Peak level 91.7 %
Track quality 100.0 %
Test CRC CB0437E9
Copy CRC CB0437E9
Copy OK

Track 13
Filename D:\Frank Sinatra - The Complete Reprise Studio Recordings\CD18\13 - My Shining Hour.wav

Peak level 100.0 %
Track quality 100.0 %
Test CRC B40C0331
Copy CRC B40C0331
Copy OK

Track 14
Filename D:\Frank Sinatra - The Complete Reprise Studio Recordings\CD18\14 - All Of You.wav

Peak level 100.0 %
Track quality 100.0 %
Test CRC A3991B6E
Copy CRC A3991B6E
Copy OK

Track 15
Filename D:\Frank Sinatra - The Complete Reprise Studio Recordings\CD18\15 - More Than You Know.wav

Peak level 81.9 %
Track quality 99.9 %
Test CRC 71A017A7
Copy CRC 71A017A7
Copy OK

Track 16
Filename D:\Frank Sinatra - The Complete Reprise Studio Recordings\CD18\16 - The Song Is You.wav

Peak level 89.8 %
Track quality 100.0 %
Test CRC 5EAFF109
Copy CRC 5EAFF109
Copy OK

Track 17
Filename D:\Frank Sinatra - The Complete Reprise Studio Recordings\CD18\17 - But Not For Me.wav

Peak level 65.6 %
Track quality 100.0 %
Test CRC 7C6E6F1A
Copy CRC 7C6E6F1A
Copy OK

Track 18
Filename D:\Frank Sinatra - The Complete Reprise Studio Recordings\CD18\18 - Street Of Dreams.wav

Peak level 94.4 %
Track quality 100.0 %
Test CRC 092E774B
Copy CRC 092E774B
Copy OK

Track 19
Filename D:\Frank Sinatra - The Complete Reprise Studio Recordings\CD18\19 - They All Laughed.wav

Peak level 100.0 %
Track quality 100.0 %
Test CRC 58EBFAEB
Copy CRC 58EBFAEB
Copy OK

Track 20
Filename D:\Frank Sinatra - The Complete Reprise Studio Recordings\CD18\20 - Let's Face The Music And Dance.wav

Peak level 100.0 %
Track quality 99.9 %
Test CRC B779D30A
Copy CRC B779D30A
Copy OK

Track 21
Filename D:\Frank Sinatra - The Complete Reprise Studio Recordings\CD18\21 - Theme From New York, New York.wav

Peak level 94.8 %
Track quality 100.0 %
Test CRC 5ED64717
Copy CRC 5ED64717
Copy OK

Track 22
Filename D:\Frank Sinatra - The Complete Reprise Studio Recordings\CD18\22 - Something.wav

Peak level 84.6 %
Track quality 99.9 %
Test CRC B6119590
Copy CRC B6119590
Copy OK

No errors occured


End of status report

EAC extraction logfile from 31. July 2005, 12:29 for CD
Sinatra Frank / Complete Reprise Studio Recordings Disc.19

Used drive : PLEXTOR DVDR PX-712A Adapter: 1 ID: 0
Read mode : Secure with NO C2, accurate stream, disable cache
Read offset correction : 30
Overread into Lead-In and Lead-Out : Yes

Used output format : C:\Program Files\FLAC\flac.exe (User Defined Encoder)
320 kBit/s
Additional command line options : -8 -V -T "artist=%a" -T "title=%t" -T "album=%g" -T "date=%y" -T "tracknumber=%n" -T "genre=%m" -T "comment=EAC Flac 1.1.1 -8" %s

Other options :
Fill up missing offset samples with silence : Yes
Delete leading and trailing silent blocks : No
Installed external ASPI interface


Track 1
Filename D:\Frank Sinatra - The Complete Reprise Studio Recordings\CD19\01 - What Time Does The Next Miracle Leave .wav

Pre-gap length 0:00:02.00

Peak level 77.6 %
Track quality 100.0 %
Test CRC 8797C2CD
Copy CRC 8797C2CD
Copy OK

Track 2
Filename D:\Frank Sinatra - The Complete Reprise Studio Recordings\CD19\02 - World War None!.wav

Peak level 100.0 %
Track quality 100.0 %
Test CRC 40174FCC
Copy CRC 40174FCC
Copy OK

Track 3
Filename D:\Frank Sinatra - The Complete Reprise Studio Recordings\CD19\03 - The Future.wav

Peak level 87.3 %
Track quality 100.0 %
Test CRC 74A9A5E2
Copy CRC 74A9A5E2
Copy OK

Track 4
Filename D:\Frank Sinatra - The Complete Reprise Studio Recordings\CD19\04 - The Future (Continued) I've Been There!.wav

Pre-gap length 0:00:01.35

Peak level 66.6 %
Track quality 100.0 %
Test CRC 23E7706D
Copy CRC 23E7706D
Copy OK

Track 5
Filename D:\Frank Sinatra - The Complete Reprise Studio Recordings\CD19\05 - The Future (Conclusion) Song Without Words.wav

Peak level 90.4 %
Track quality 99.9 %
Test CRC 36048BD6
Copy CRC 36048BD6
Copy OK

Track 6
Filename D:\Frank Sinatra - The Complete Reprise Studio Recordings\CD19\06 - Finale- Before The Music Ends.wav

Pre-gap length 0:00:01.48

Peak level 100.0 %
Track quality 100.0 %
Test CRC 737A0E88
Copy CRC 737A0E88
Copy OK

Track 7
Filename D:\Frank Sinatra - The Complete Reprise Studio Recordings\CD19\07 - Bang Bang (My Baby Shot Me Down).wav

Peak level 84.0 %
Track quality 100.0 %
Test CRC 507160A3
Copy CRC 507160A3
Copy OK

Track 8
Filename D:\Frank Sinatra - The Complete Reprise Studio Recordings\CD19\08 - Everything Happens To Me.wav

Peak level 75.3 %
Track quality 100.0 %
Test CRC 042C7005
Copy CRC 042C7005
Copy OK

Track 9
Filename D:\Frank Sinatra - The Complete Reprise Studio Recordings\CD19\09 - The Gal That Got Away , It Never Entered My Mind (Medley).wav

Peak level 94.3 %
Track quality 99.9 %
Test CRC 46101FC1
Copy CRC 46101FC1
Copy OK

Track 10
Filename D:\Frank Sinatra - The Complete Reprise Studio Recordings\CD19\10 - Thanks For The Memory.wav

Peak level 69.6 %
Track quality 99.9 %
Test CRC 0423B616
Copy CRC 0423B616
Copy OK

Track 11
Filename D:\Frank Sinatra - The Complete Reprise Studio Recordings\CD19\11 - I Loved Her.wav

Peak level 65.7 %
Track quality 100.0 %
Test CRC 0E0A4763
Copy CRC 0E0A4763
Copy OK

Track 12
Filename D:\Frank Sinatra - The Complete Reprise Studio Recordings\CD19\12 - A Long Night.wav

Peak level 68.1 %
Track quality 100.0 %
Test CRC 0B259EAD
Copy CRC 0B259EAD
Copy OK

Track 13
Filename D:\Frank Sinatra - The Complete Reprise Studio Recordings\CD19\13 - South - To A Warmer Place.wav

Peak level 74.4 %
Track quality 100.0 %
Test CRC C8558C7B
Copy CRC C8558C7B
Copy OK

Track 14
Filename D:\Frank Sinatra - The Complete Reprise Studio Recordings\CD19\14 - Say Hello.wav

Peak level 90.8 %
Track quality 100.0 %
Test CRC B5A21D8B
Copy CRC B5A21D8B
Copy OK

Track 15
Filename D:\Frank Sinatra - The Complete Reprise Studio Recordings\CD19\15 - Good Thing Going.wav

Peak level 72.9 %
Track quality 100.0 %
Test CRC 2075CCC1
Copy CRC 2075CCC1
Copy OK

No errors occured


End of status report

EAC extraction logfile from 31. July 2005, 13:05 for CD
Sinatra Frank / Complete Reprise Studio Recordings Disc.20

Used drive : PLEXTOR DVDR PX-712A Adapter: 1 ID: 0
Read mode : Secure with NO C2, accurate stream, disable cache
Read offset correction : 30
Overread into Lead-In and Lead-Out : Yes

Used output format : C:\Program Files\FLAC\flac.exe (User Defined Encoder)
320 kBit/s
Additional command line options : -8 -V -T "artist=%a" -T "title=%t" -T "album=%g" -T "date=%y" -T "tracknumber=%n" -T "genre=%m" -T "comment=EAC Flac 1.1.1 -8" %s

Other options :
Fill up missing offset samples with silence : Yes
Delete leading and trailing silent blocks : No
Installed external ASPI interface


Track 1
Filename D:\Frank Sinatra - The Complete Reprise Studio Recordings\CD20\01 - Monday Morning Quarterback.wav

Pre-gap length 0:00:02.00

Peak level 78.8 %
Track quality 100.0 %
Test CRC 24B439EC
Copy CRC 24B439EC
Copy OK

Track 2
Filename D:\Frank Sinatra - The Complete Reprise Studio Recordings\CD20\02 - Hey Look, No Crying.wav

Peak level 78.1 %
Track quality 100.0 %
Test CRC 0274A4D8
Copy CRC 0274A4D8
Copy OK

Track 3
Filename D:\Frank Sinatra - The Complete Reprise Studio Recordings\CD20\03 - To Love A Child.wav

Peak level 84.1 %
Track quality 99.9 %
Test CRC 631E0233
Copy CRC 631E0233
Copy OK

Track 4
Filename D:\Frank Sinatra - The Complete Reprise Studio Recordings\CD20\04 - Love Makes Us Whatever We Want To Be.wav

Pre-gap length 0:00:01.00

Peak level 76.3 %
Track quality 100.0 %
Test CRC 37A6CDD6
Copy CRC 37A6CDD6
Copy OK

Track 5
Filename D:\Frank Sinatra - The Complete Reprise Studio Recordings\CD20\05 - Searching.wav

Pre-gap length 0:00:01.28

Peak level 80.1 %
Track quality 100.0 %
Test CRC 1102466B
Copy CRC 1102466B
Copy OK

Track 6
Filename D:\Frank Sinatra - The Complete Reprise Studio Recordings\CD20\06 - Here's To The Band.wav

Pre-gap length 0:00:01.06

Peak level 89.1 %
Track quality 100.0 %
Test CRC D8FD93F6
Copy CRC D8FD93F6
Copy OK

Track 7
Filename D:\Frank Sinatra - The Complete Reprise Studio Recordings\CD20\07 - All The Way Home.wav

Peak level 60.6 %
Track quality 100.0 %
Test CRC 89189CB7
Copy CRC 89189CB7
Copy OK

Track 8
Filename D:\Frank Sinatra - The Complete Reprise Studio Recordings\CD20\08 - It's Sunday.wav

Peak level 67.3 %
Track quality 100.0 %
Test CRC 48D4CACD
Copy CRC 48D4CACD
Copy OK

Track 9
Filename D:\Frank Sinatra - The Complete Reprise Studio Recordings\CD20\09 - L.A. Is My Lady.wav

Peak level 89.1 %
Track quality 100.0 %
Test CRC DD4476F6
Copy CRC DD4476F6
Copy OK

Track 10
Filename D:\Frank Sinatra - The Complete Reprise Studio Recordings\CD20\10 - Until The Real Thing Comes Along.wav

Peak level 89.1 %
Track quality 100.0 %
Test CRC 224679C4
Copy CRC 224679C4
Copy OK

Track 11
Filename D:\Frank Sinatra - The Complete Reprise Studio Recordings\CD20\11 - After You've Gone.wav

Peak level 89.1 %
Track quality 100.0 %
Test CRC 0B4C2D88
Copy CRC 0B4C2D88
Copy OK

Track 12
Filename D:\Frank Sinatra - The Complete Reprise Studio Recordings\CD20\12 - The Best Of Everything.wav

Pre-gap length 0:00:00.01

Peak level 89.1 %
Track quality 100.0 %
Test CRC 11FCABD4
Copy CRC 11FCABD4
Copy OK

Track 13
Filename D:\Frank Sinatra - The Complete Reprise Studio Recordings\CD20\13 - It's All Right With Me.wav

Peak level 89.1 %
Track quality 100.0 %
Test CRC F92DB6FE
Copy CRC F92DB6FE
Copy OK

Track 14
Filename D:\Frank Sinatra - The Complete Reprise Studio Recordings\CD20\14 - A Hundred Years From Today.wav

Peak level 88.7 %
Track quality 100.0 %
Test CRC 1A5D1286
Copy CRC 1A5D1286
Copy OK

Track 15
Filename D:\Frank Sinatra - The Complete Reprise Studio Recordings\CD20\15 - How Do You Keep The Music Playing.wav

Peak level 79.8 %
Track quality 100.0 %
Test CRC 2B9802BB
Copy CRC 2B9802BB
Copy OK

Track 16
Filename D:\Frank Sinatra - The Complete Reprise Studio Recordings\CD20\16 - Teach Me Tonight.wav

Peak level 89.1 %
Track quality 100.0 %
Test CRC 6ACF0CD2
Copy CRC 6ACF0CD2
Copy OK

Track 17
Filename D:\Frank Sinatra - The Complete Reprise Studio Recordings\CD20\17 - If I Should Lose You.wav

Peak level 89.1 %
Track quality 100.0 %
Test CRC 5C7C67B9
Copy CRC 5C7C67B9
Copy OK

Track 18
Filename D:\Frank Sinatra - The Complete Reprise Studio Recordings\CD20\18 - Stormy Weather.wav

Peak level 78.1 %
Track quality 100.0 %
Test CRC 6E634D70
Copy CRC 6E634D70
Copy OK

Track 19
Filename D:\Frank Sinatra - The Complete Reprise Studio Recordings\CD20\19 - Mack The Knife.wav

Peak level 83.8 %
Track quality 100.0 %
Test CRC AFE2D08D
Copy CRC AFE2D08D
Copy OK

Track 20
Filename D:\Frank Sinatra - The Complete Reprise Studio Recordings\CD20\20 - The Girls I Never Kissed.wav

Peak level 64.7 %
Track quality 100.0 %
Test CRC 35F48472
Copy CRC 35F48472
Copy OK

Track 21
Filename D:\Frank Sinatra - The Complete Reprise Studio Recordings\CD20\21 - Only One To A Customer.wav

Peak level 78.7 %
Track quality 100.0 %
Test CRC 145AF463
Copy CRC 145AF463
Copy OK

Track 22
Filename D:\Frank Sinatra - The Complete Reprise Studio Recordings\CD20\22 - My Foolish Heart.wav

Peak level 91.2 %
Track quality 100.0 %
Test CRC D0923C34
Copy CRC D0923C34
Copy OK

No errors occured


End of status report