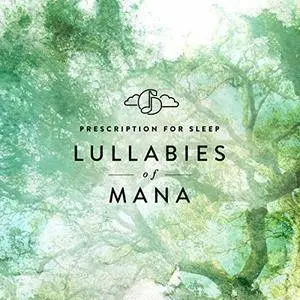 GENTLE LOVE - Prescription for Sleep: Lullabies of Mana (2015)
Instrumental, New Age | 1:34:51 | Mp3, 320 kbps | 245 MB
Label :Scarlet Moon Records | Year Of Release :2015
Welcome to the third installment of the Prescription for Sleep: Game Music Lullabies series! This collection comes as a spin-off dedicated entirely to Hiroki Kikuta's iconic 16-bit soundtrack to Squaresoft's hit RPG, Secret of Mana.
The themes of nature and healing found throughout Secret of Mana align perfectly with GENTLE LOVE's mission of spreading therapeutic music through their relaxing and often sleep-inducing arrangements of key moments from this lighthearted adventure. Relive your favorite moments from Secret of Mana, seek healing and comfort from life's worries, and let these gentle lullabies whisk you away to sleep and tranquility!
Tracks:
01. GENTLE LOVE - Angel's Fear (7:13)
02. GENTLE LOVE - Phantom and… A Rose… (7:47)
03. GENTLE LOVE - Into the Thick of It (7:02)
04. GENTLE LOVE - The Color of the Summer Sky (8:34)
05. GENTLE LOVE - Secret of the Arid Sands (7:44)
06. GENTLE LOVE - What the Forest Taught Me (7:16)
07. GENTLE LOVE - Spirit of the Night (7:26)
08. GENTLE LOVE - Calm Before the Storm (8:38)
09. GENTLE LOVE - A Dark Star (6:43)
10. GENTLE LOVE - Leave Time For Love (8:47)
11. GENTLE LOVE - Now Flightless Wings (7:35)
12. GENTLE LOVE - Memories of Mana (10:08)