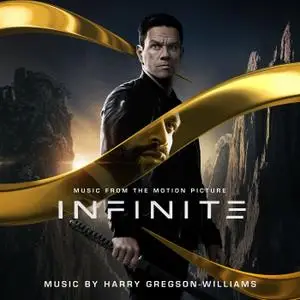 Harry Gregson-Williams - Infinite (Music from the Motion Picture) (2021)
MP3 CBR 320kbps ~ 106.06 Mb | 00:44:25 | Cover
Score | Label: Paramount Music
Paramount Music will release a soundtrack album for the sci-fi thriller Infinite. The album features the film's original music composed by Harry Gregson-Williams (The Martian, The Chronicles of Narnia, Shrek, Man on Fire, Unstoppable, Kingdom of Heaven, The Equalizer). Infinite is directed by Antoine Fuqua and stars Mark Wahlberg, Chiwetel Ejiofor, Sophie Cookson, Jason Mantzoukas, Rupert Friend, Jóhannes Haukur Jóhannesson, Liz Carr, Kae Alexander, Wallis Day, Toby Jones and Dylan O'Brien. is based on D. Eric Maikranz's book The Reincarnationist Papers and follows a troubled young man haunted by memories of two past lives who stumbles upon a secret society of people who possess total recall of their past lives. The thriller is premiering today exclusively on Paramount+.
Track List:
01. The End of All Things
02. The Blacksmith
03. The Last Life
04. Interrrogation
05. Resurrection
06. The Samurai Sword
07. Hold Tight
08. 10,000 Hours
09. It's Not My Memories
10. Enemy Territory
11. Never Enough
12. The Hub
13. Roll the Plane
14. Cain and Abel
15. Meet at the Beginning