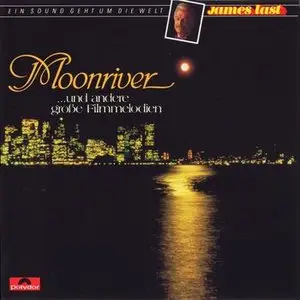 James Last – Moonriver (1998) -repost
1 CD | time: 53 m 39 s | HQ scans 300 dpi | tags | MP3 320 CBR > 121,97 MB
Easy Listening, World / Label: Polydor 835 972-2 / Filepost, Depositfiles
Album first published in analog format in Germany in 1982 and reissued on CD in 1998 by Polydor. Collect a total of 16 selected topics of greatest hits from movies and arranged on the own particular Last's style. The CD takes the tittle, 'Moonriver' from 'Breakfast at Tiffany's', but additionally includes versions of prominent film cuts as 'Around the world' (from 'Around the World in 80 Days'),' A string of pearls' (from 'The Glenn Miller Story'), the 'Lara's Theme' (from 'Doctor Zhivago') or 'love Theme from the Godfather', etc.
Track list:
1. Moon River
2. Around the world
3. Wenn süß das Mondlicht auf den Hügeln schläft
4. A string of pearls
5. Theme from Love Story
6. La strada
7. María
8. Anna
9. Lara's theme
10. The seduction
11. A man and a woman
12. Morgens um siebem ist die Welt noch in Ordnung
13. Love theme from The Godfather
14. Moonlight serenade
15. Theme from A summer place
16. Never on sunday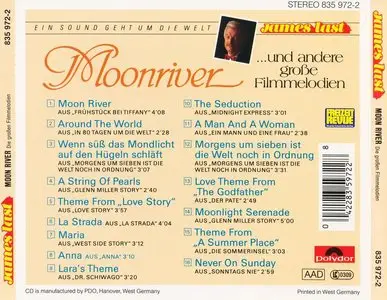 Download (no pass)

MP3 320 CBR > Filepost / Depositfiles