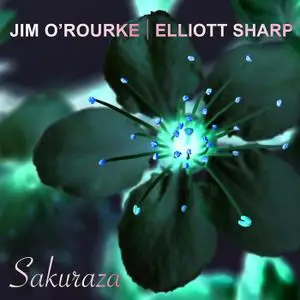 Jim O'Rourke & Elliott Sharp - Sakuraza (2021) {Zoar Records}
FLAC (tracks) - 16bit/44.1kHz - Digital Download -> 261 Mb | MP3 @320 -> 128 Mb | Cover | 5% repair rar
© 2021 Zoar Records / zOaR Music
Jazz / Electroacoustic / Avant-Garde / Experimental
New release on zOaR Bandcamp: Sakuraza - Jim O'Rourke - Elliott Sharp. The 2nd album in the E#@70 series, Sakuraza presents a conversation in sound between two iconoclastic adventurers. O'Rourke and Sharp first met in Chicago in 1989 and their paths have crossed many times since then with a number of collaborations in Japan including guitar trios with Otomo Yoshihide and large algorithmic orchestras. This set of electroacoustic duos was performed in an intimate setting in Kofu, Japan in 2019 with O'Rourke using synthesizers and electronics and Sharp on bass clarinet,Strandberg Boden 8-string, and electronics. The sound ranges from quiet intensity to swirling turbulence unmoored from genre and style.
Personnel
Jim O'Rourke
- synthesizers and electronics
Elliott Sharp
- bass clarinet, Strandberg Boden 8-string guitarbass, electronics
Recorded live in concert at Sakuraza, Kofu, Japan.Track Listing:
01 Kola Superdeep Borehole
02 Kokytos
03 Nekton
04 Hired Applauder
05 Kayfabe
06 The Ampullae of Lorenzini
07 Rekukkara
–––––––––––-
DON'T MODIFY THIS FILE
–––––––––––-
PERFORMER: auCDtect Task Manager, ver. 1.6.0 RC1 build 1.6.0.1
Copyright © 2008-2010 y-soft. All rights reserved
http://y-soft.org
ANALYZER: auCDtect: CD records authenticity detector, version 0.8.2
Copyright © 2004 Oleg Berngardt. All rights reserved.
Copyright © 2004 Alexander Djourik. All rights reserved.
FILE: 06 The Ampullae of Lorenzini.flac
Size: 39947168 Hash: 471F50616123E7F59C765BAA222944D6 Accuracy: -m0
Conclusion: CDDA 86%
Signature: B121574A96AD1565B2880D401B992320367EC069
FILE: 05 Kayfabe.flac
Size: 60013819 Hash: 785440282D69A8EA64292AF6DC830643 Accuracy: -m0
Conclusion: CDDA 85%
Signature: A04F06D37DE37E2A3F4321110821392F205A359E
FILE: 04 Hired Applauder.flac
Size: 30328336 Hash: D08E66DE766CDE75E7A95B113769A96D Accuracy: -m0
Conclusion: CDDA 100%
Signature: BE013C5701B91F5B55DAECB6A823792FC7B814FB
FILE: 03 Nekton.flac
Size: 37678810 Hash: 0D104BCE98F586B999A33F715C53EE21 Accuracy: -m0
Conclusion: CDDA 54%
Signature: CE46F8EF71727DF197C1EB5A2BAA697705AA1223
FILE: 02 Kokytos.flac
Size: 20772323 Hash: E7EA971A4362F93B6FA4455975FAC506 Accuracy: -m0
Conclusion: CDDA 100%
Signature: B1790E09D8FC58AD5C851E94113B45F9B3EDC927
FILE: 01 Kola Superdeep Borehole.flac
Size: 18981190 Hash: 4834109E1B180ABC5BFC55875D7D68F9 Accuracy: -m0
Conclusion: CDDA 99%
Signature: 7BCF5A7995731A98B59A547A3978A025F6EE7C25
FILE: 07 Rekukkara.flac
Size: 50328128 Hash: 9FC89B8DB05D57B7C0231CFCDC5BF261 Accuracy: -m0
Conclusion: CDDA 62%
Signature: FEF874E21B5F03C32AB8665AC0D9FC91F21238DA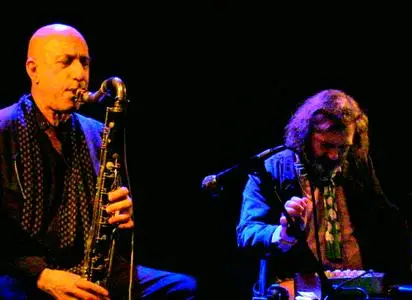 ===