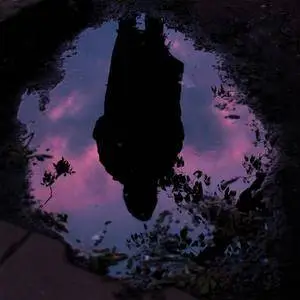 Slow Crush - Aurora (2018)
Shoegaze, Postrock, Grunge | FLAC (tracks) | Cover | 34:15 | 233 MB + 5% Recovery
Label: Holy Roar Records | Tracks: 8 | Rls.date: 2018
A compelling abrasive shoegaze band, dealing with the aesthetics of contrasting sounds.
Heavy like a gloomy dream yet soothingly vibrant. The vulnerable soft floating voice of Manchester's Isa Holliday underneath layers of grungy shoegaze soaked noisepop, seeking shelter from a f'ed up world.
Belgium-based shoegaze band Slow Crush play at both ends of the dynamic spectrum, switching between crushing walls of noise and ethereal dream pop from song to song. Led by vocalist and bassist Isa Holliday, a former sludge metal musician, the band are more than willing to lean on their heavier side, although overall the project is comparatively lighter to Holliday's former group, Hearserider. The central idea of contrast is explored throughout their music, starting with the release of their debut album, Aurora, in 2018.
Rounding out the group are Jan Jouck (guitar), Steven Cammaerts (drums), and Jelle Ronsmans (guitar), who, together with Holliday, wasted little time between their first live show in 2017 to heading into the studio to record their debut. In late 2017, the four-piece decamped to Southampton's Ranch studios to work with producer Neil D. Kennedy (Milk Teeth, Creeper, Boston Manor). Afterwards they moved to The Atomic Gardens, where Jack Shirley (Deafheaven, Oathbreaker, The Smith Street Band) mastered the record. Their debut saw release the following year via three different labels, Flood Records, Dingleberry Records, and White Russian.
Tracklist
:
1.Glow
2.Drift
3.Tremble
4.Shallow Breath
5.Aid and Abet
6.Collide
7.Beached
8.Aurora
–––––––––––-
DON'T MODIFY THIS FILE
–––––––––––-
PERFORMER: auCDtect Task Manager, ver. 1.6.0 RC1 build 1.6.0.1
Copyright © 2008-2010 y-soft. All rights reserved
http://y-soft.org
ANALYZER: auCDtect: CD records authenticity detector, version 0.8.2
Copyright © 2004 Oleg Berngardt. All rights reserved.
Copyright © 2004 Alexander Djourik. All rights reserved.
FILE: 08 - Aurora.flac
Size: 35083435 Hash: BB8DB0A33365D2F5C5716B85DC420AD5 Accuracy: -m0
Conclusion: CDDA 99%
Signature: 61A931BABC92B911ADD7E0F09BB5769644E29308
FILE: 07 - Beached.flac
Size: 25182165 Hash: F4D38C028CED0718852338181F23309F Accuracy: -m0
Conclusion: CDDA 100%
Signature: 30A8B291FAD12FD04C56F8D7F8459DECA82617BC
FILE: 06 - Collide.flac
Size: 30780541 Hash: 6FE8CF13705E5C5E9E57703F8834290D Accuracy: -m0
Conclusion: CDDA 86%
Signature: 9DD121323B1DFF92FBAECCE2A0AFC638310FDEA7
FILE: 05 - Aid And Abet.flac
Size: 23148464 Hash: 7025364B09DEBB5CF96E6258EEFD72F5 Accuracy: -m0
Conclusion: CDDA 100%
Signature: 39EF0BDE65AB22838BBA7ECC6351C6F4A1EC3970
FILE: 04 - Shallow Breath.flac
Size: 28747087 Hash: 62D6059E46DA910FD9E3D1FCEFEE867F Accuracy: -m0
Conclusion: CDDA 100%
Signature: BCCEB95D4768A70ABCDF34C5BAC07228DE3EDF1E
FILE: 03 - Tremble.flac
Size: 38776774 Hash: 268BB06ED84C9F790FA5BB65F9A5DECE Accuracy: -m0
Conclusion: CDDA 100%
Signature: CB4E34888C78FC72135B5BB811540C391AB65DC7
FILE: 02 - Drift.flac
Size: 30233354 Hash: E6C7F5347E8552DDAD84F442D40DCC00 Accuracy: -m0
Conclusion: CDDA 100%
Signature: D5716D99C927B0CB5B7166161035B1EC14C54E77
FILE: 01 - Glow.flac
Size: 31049106 Hash: E42B93D8F8335086F520A4744EE9C512 Accuracy: -m0
Conclusion: CDDA 100%
Signature: 55ACE7B5254C0392DE99F433C375F7558230E8C3
All thanks to original releaser!