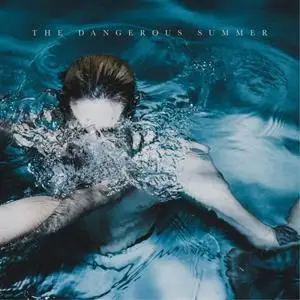 The Dangerous Summer - The Dangerous Summer (2018)
XLD | FLAC (tracks+.cue) | 00:36:57 | 254,93 MB
Alternative Rock, Pop Rock, Punk | Label: Hopeless Records
2018 release, the first album in almost five years from the Ellicott City, Maryland-based rockers. The album is filled with all the textured alternative rock and lyrical honesty that fans fell in love with in the first place. The Dangerous Summer formed in the summer of 2006. Over the years the band has sold over 60,000 records and over 300,000 singles. The band's name is taken from the book of the same name. The band has stated influences from Third Eye Blind, Bright Eyes, U2, Phil Collins, Explosions in the Sky, Jimmy Eat World, and Andrew McMahon. The band went on hiatus in 2013 and announced their reunion in 2017 minus member Cody Payne.
Tracklist:
01. The Dangerous Summer - Color
02. The Dangerous Summer - This Is Life
03. The Dangerous Summer - Fire
04. The Dangerous Summer - Ghosts
05. The Dangerous Summer - Luna
06. The Dangerous Summer - Wild Again
07. The Dangerous Summer - Valium
08. The Dangerous Summer - When I Get Home
09. The Dangerous Summer - Live Forever
10. The Dangerous Summer - Infinite
X Lossless Decoder version 20170729 (150.3)

XLD extraction logfile from 2018-02-01 15:20:49 -0500

The Dangerous Summer / The Dangerous Summer

Used drive : HL-DT-ST DVDRAM GP50NB40 (revision 1.00)
Media type : Pressed CD

Ripper mode : XLD Secure Ripper
Disable audio cache : OK for the drive with a cache less than 1375KiB
Make use of C2 pointers : NO
Read offset correction : 6
Max retry count : 100
Gap status : Analyzed, Appended (except HTOA)

TOC of the extracted CD
Track | Start | Length | Start sector | End sector
––––––––––––––––––––––––––––-
1 | 00:00:00 | 03:10:29 | 0 | 14278
2 | 03:10:29 | 03:22:49 | 14279 | 29477
3 | 06:33:03 | 03:40:73 | 29478 | 46050
4 | 10:14:01 | 04:19:53 | 46051 | 65528
5 | 14:33:54 | 03:13:45 | 65529 | 80048
6 | 17:47:24 | 04:15:46 | 80049 | 99219
7 | 22:02:70 | 02:51:70 | 99220 | 112114
8 | 24:54:65 | 04:00:60 | 112115 | 130174
9 | 28:55:50 | 03:38:29 | 130175 | 146553
10 | 32:34:04 | 04:23:54 | 146554 | 166332

AccurateRip Summary
Disc not found in AccurateRip DB.

All Tracks
Album gain : -9.75 dB
Peak : 1.000000
Statistics
Read error : 0
Jitter error (maybe fixed) : 0
Retry sector count : 0
Damaged sector count : 0

Track 01
Filename : /Volumes/Wes' Purple/dangerous summer flac rip/The Dangerous Summer - The Dangerous Summer (2018) [FLAC]/01 - The Dangerous Summer - Color.flac
Pre-gap length : 00:02:00

Track gain : -8.27 dB
Peak : 1.000000
CRC32 hash (test run) : 8653CF43
CRC32 hash : 8653CF43
CRC32 hash (skip zero) : 0DBC9C8F
AccurateRip v1 signature : D411E203
AccurateRip v2 signature : 5705EC9C
->Track not present in AccurateRip database.
Statistics
Read error : 0
Jitter error (maybe fixed) : 0
Retry sector count : 0
Damaged sector count : 0

Track 02
Filename : /Volumes/Wes' Purple/dangerous summer flac rip/The Dangerous Summer - The Dangerous Summer (2018) [FLAC]/02 - The Dangerous Summer - This Is Life.flac

Track gain : -9.63 dB
Peak : 1.000000
CRC32 hash (test run) : 71739411
CRC32 hash : 71739411
CRC32 hash (skip zero) : 1D874BCD
AccurateRip v1 signature : 755E37B1
AccurateRip v2 signature : 6202A2F3
->Track not present in AccurateRip database.
Statistics
Read error : 0
Jitter error (maybe fixed) : 0
Retry sector count : 0
Damaged sector count : 0

Track 03
Filename : /Volumes/Wes' Purple/dangerous summer flac rip/The Dangerous Summer - The Dangerous Summer (2018) [FLAC]/03 - The Dangerous Summer - Fire.flac

Track gain : -9.51 dB
Peak : 1.000000
CRC32 hash (test run) : 37624902
CRC32 hash : 37624902
CRC32 hash (skip zero) : D57D484F
AccurateRip v1 signature : FB0C9488
AccurateRip v2 signature : 2311958D
->Track not present in AccurateRip database.
Statistics
Read error : 0
Jitter error (maybe fixed) : 0
Retry sector count : 0
Damaged sector count : 0

Track 04
Filename : /Volumes/Wes' Purple/dangerous summer flac rip/The Dangerous Summer - The Dangerous Summer (2018) [FLAC]/04 - The Dangerous Summer - Ghosts.flac

Track gain : -9.65 dB
Peak : 1.000000
CRC32 hash (test run) : 6A4B6A40
CRC32 hash : 6A4B6A40
CRC32 hash (skip zero) : 53939575
AccurateRip v1 signature : 5BAEE1E8
AccurateRip v2 signature : A577A4F7
->Track not present in AccurateRip database.
Statistics
Read error : 0
Jitter error (maybe fixed) : 0
Retry sector count : 0
Damaged sector count : 0

Track 05
Filename : /Volumes/Wes' Purple/dangerous summer flac rip/The Dangerous Summer - The Dangerous Summer (2018) [FLAC]/05 - The Dangerous Summer - Luna.flac

Track gain : -7.79 dB
Peak : 1.000000
CRC32 hash (test run) : F6680EFF
CRC32 hash : F6680EFF
CRC32 hash (skip zero) : 7E65C9A9
AccurateRip v1 signature : FE90BDE6
AccurateRip v2 signature : 92790445
->Track not present in AccurateRip database.
Statistics
Read error : 0
Jitter error (maybe fixed) : 0
Retry sector count : 0
Damaged sector count : 0

Track 06
Filename : /Volumes/Wes' Purple/dangerous summer flac rip/The Dangerous Summer - The Dangerous Summer (2018) [FLAC]/06 - The Dangerous Summer - Wild Again.flac

Track gain : -10.15 dB
Peak : 1.000000
CRC32 hash (test run) : F590B8CA
CRC32 hash : F590B8CA
CRC32 hash (skip zero) : E0997960
AccurateRip v1 signature : 27D52087
AccurateRip v2 signature : A0D1E716
->Track not present in AccurateRip database.
Statistics
Read error : 0
Jitter error (maybe fixed) : 0
Retry sector count : 0
Damaged sector count : 0

Track 07
Filename : /Volumes/Wes' Purple/dangerous summer flac rip/The Dangerous Summer - The Dangerous Summer (2018) [FLAC]/07 - The Dangerous Summer - Valium.flac

Track gain : -8.52 dB
Peak : 1.000000
CRC32 hash (test run) : D6173E00
CRC32 hash : D6173E00
CRC32 hash (skip zero) : D6EDA797
AccurateRip v1 signature : 95ABD933
AccurateRip v2 signature : 979F2222
->Track not present in AccurateRip database.
Statistics
Read error : 0
Jitter error (maybe fixed) : 0
Retry sector count : 0
Damaged sector count : 0

Track 08
Filename : /Volumes/Wes' Purple/dangerous summer flac rip/The Dangerous Summer - The Dangerous Summer (2018) [FLAC]/08 - The Dangerous Summer - When I Get Home.flac

Track gain : -10.49 dB
Peak : 1.000000
CRC32 hash (test run) : CC85188A
CRC32 hash : CC85188A
CRC32 hash (skip zero) : 8CADF494
AccurateRip v1 signature : D36C061A
AccurateRip v2 signature : A4888DE7
->Track not present in AccurateRip database.
Statistics
Read error : 0
Jitter error (maybe fixed) : 0
Retry sector count : 0
Damaged sector count : 0

Track 09
Filename : /Volumes/Wes' Purple/dangerous summer flac rip/The Dangerous Summer - The Dangerous Summer (2018) [FLAC]/09 - The Dangerous Summer - Live Forever.flac

Track gain : -9.95 dB
Peak : 1.000000
CRC32 hash (test run) : 0F2EBA6F
CRC32 hash : 0F2EBA6F
CRC32 hash (skip zero) : 38A7169C
AccurateRip v1 signature : E173672D
AccurateRip v2 signature : 7F1BAF42
->Track not present in AccurateRip database.
Statistics
Read error : 0
Jitter error (maybe fixed) : 0
Retry sector count : 0
Damaged sector count : 0

Track 10
Filename : /Volumes/Wes' Purple/dangerous summer flac rip/The Dangerous Summer - The Dangerous Summer (2018) [FLAC]/10 - The Dangerous Summer - Infinite.flac

Track gain : -9.96 dB
Peak : 0.998444
CRC32 hash (test run) : AD2BC6C5
CRC32 hash : AD2BC6C5
CRC32 hash (skip zero) : 7046F985
AccurateRip v1 signature : 9D55D5D9
AccurateRip v2 signature : 8CFB29E1
->Track not present in AccurateRip database.
Statistics
Read error : 0
Jitter error (maybe fixed) : 0
Retry sector count : 0
Damaged sector count : 0

No errors occurred

End of status report

––-BEGIN XLD SIGNATURE––-
MXayHn1bl3ge0C2QknoUt6Lp7kaPtWlZbFmvf3InKZBRid7ZXgk_mpETl27x._7nOaDC5atwm4LYJvVt24zKMtfBAfBNeTuioFITIAu
––-END XLD SIGNATURE––-