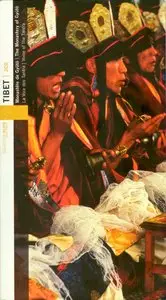 The Monastery of Gyuto - Voice of the Tantra (2000)
Ocora | Catalog#: C 560133/34 | 2 CD | Ape, image+.cue | 583 Mb
Genre: World / Ethnic
Recorded by Radio France on October 3, 1975 during the Festival d'Automne at the Théâtre des Bouffes du Nord.
Tracklist:
CD1
1. Tantra Dit De "L'Assemblée Secrète"
2. Initiation Au Culte De Yamantaka
3. Rituel De Consécration
CD2
1. "Le Grand Noir" (Mahâkâla)
2. Libation Dorée
3. Prière De "Bon Augure"