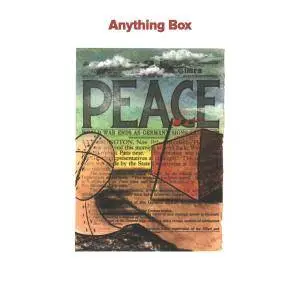 Anything Box - Peace MMXVIII (2018)
MP3 CBR 320kbps | Tracks: 15 | 70:27 min | 161 Mb
Style: Electronic, Synthpop, New Wave | Label: Endpop
Formed in 1986 by Claude S. with two friends, Dania Morales and Paul Rijnders, the New Jersey trio Anything Box took their name from the title of a book of short stories. The act signed with Epic and released their debut album, Peace, in 1990, notching a hit with the upbeat "Living in Oblivion." The song crossed over from clubs and managed to climb onto the pop charts (reaching a less-than-dizzying number 65). They returned a year later with the Gareth Jones-produced Worth.
Although it failed to produce any mainstream hits, "World Without Love" managed to receive attention from alternative stations and "Beat of Life" was a success in clubs. 1993's Hope was also ignored by more mainstream outlets but, again, found more favor among the dance crowd with cuts like "Answer Me," "Every Single Day," and "Where Is Love & Happiness." The band was temporarily on hiatus in the mid-'90s as Claude S. recorded a solo album, Page One, under the moniker of the Diary. When they reunited with Elektrodelica (sans Morales) in 1999, Anything Box continued to incorporate more and more influences into their electronic pop framework with their most experimental effort yet. Recovered followed a year later. ~ Tom Demalon.
Tracklist:
01. Living in Oblivion
02. When We Lie
03. Kiss of Love
04. Jubilation
05. Soul on Fire
06. Our Dreams
07. Carmen
08. Lady in Waiting
09. I Felt the Pain
10. Hypocrites
11. Just One Day
12. All These Hours Undone
13. Living in Oblivion (Slow Version)
14. Jubilation (Extended Remix)
15. Living in Oblivion (Alternate 90 Remix)