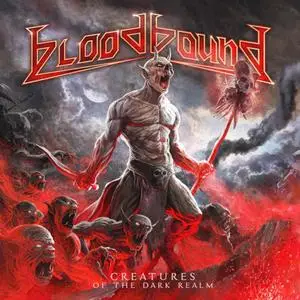 Bloodbound - Creatures Of The Dark Realm (2021)
DVD-9: NTSC 16:9 (720x480) VBR | LinearPCM, 2 ch
Melodic Heavy, Power Metal | 02:25:36 | ~ 6.00 Gb

~ Live at Masters of Rock 2018 ~
BLOODBOUND after the last album "Rise Of The Dragon Empire" again to the hammer blow and put with "Creatures Of The Dark Realm" again a turn up. With this album, the Swedes have once again given their own special style a great polish and open us a deep insight into a musical universe of wonders. After the last two albums have already achieved chart positions in Germany, this one will certainly not be inferior to the whole thing and will also inspire fans of Sabaton, Powerwolf and Nightwish to turn into Bloodbound followers.
Bloodbound - Creatures Of The Dark Realm (2021):
Tracklist:
01. Bloodtale
02. Battle In The Sky
03. War Of Dragons
04. Stand And Fight
05. In The Name Of Metal
06. Stormborn
07. Moria
08. Silver Wings
09. Nosferatu
Bonus:
- The Warlock's Trail
- Rise Of The Dragon Empire
- Battle In The Sky
- When Fate Is Calling
Title: Bloodbound - Creatures Of The Dark Realm 2021 (DVD)
Size: 5.82 Gb ( 6 102 668,00 KBytes ) - DVD-9
Enabled regions: 1, 2, 3, 4, 5, 6, 7, 8

VTS_01 :
Play Length: 00:48:32+{00:48:32}+{00:48:32}
Video: NTSC 16:9 (720x480) VBR, Auto Letterboxed
Audio:
English (LinearPCM, 2 ch)

VTS_02 :
Play Length: 00:04:24+{00:04:24}+{00:04:24}
Video: NTSC 16:9 (720x480) VBR, Auto Letterboxed
Audio:
Not specified (LinearPCM, 2 ch)

VTS_03 :
Play Length: 00:04:34+{00:04:34}+{00:04:34}
Video: NTSC 16:9 (720x480) VBR, Auto Letterboxed
Audio:
English (LinearPCM, 2 ch)

VTS_04 :
Play Length: 00:03:54+{00:03:54}+{00:03:54}
Video: NTSC 16:9 (720x480) VBR, Auto Letterboxed
Audio:
Not specified (LinearPCM, 2 ch)

VTS_05 :
Play Length: 00:04:14+{00:04:14}+{00:04:14}
Video: NTSC 16:9 (720x480) VBR, Auto Letterboxed
Audio:
Not specified (LinearPCM, 2 ch)

VTS_06 :
Play Length: 00:17:08+{00:17:08}+{00:17:08}
Video: NTSC 16:9 (720x480) VBR, Auto Letterboxed
Audio:
English (LinearPCM, 2 ch)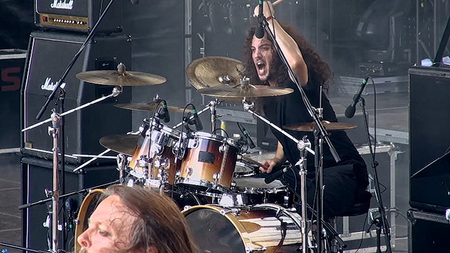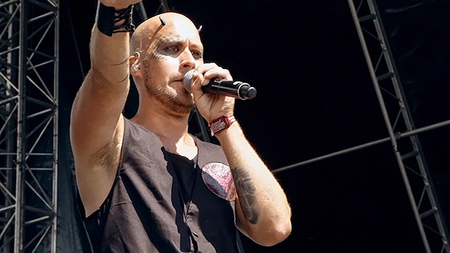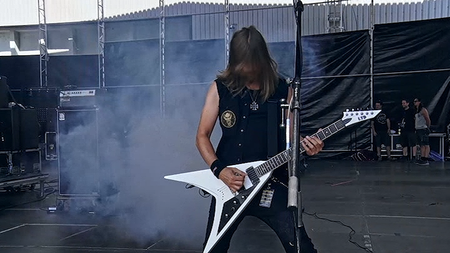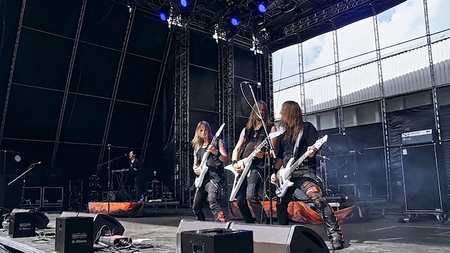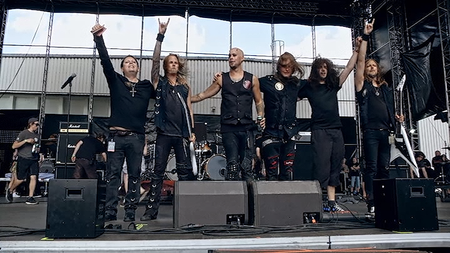 All thanks go to the original releaser
Download Bloodbound - Creatures Of The Dark Realm (2021):