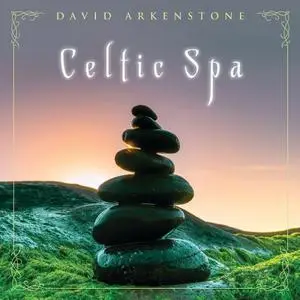 David Arkenstone - Celtic Spa (2020)
FLAC tracks | 55:16 | 276 Mb
Genre: World, Folk, Pop / Label: Green Hill Productions
A soothing musical meditation inspired by the mystery and magic of the Emerald Isle. With three GRAMMYr nominations, 20 Billboard hits, and millions of fans worldwide, David Arkenstone has established himself as one of the best contemporary instrumental musicians of our time. Often compared to Mannheim Steamroller and The Chieftains, David has made over 30 recordings, has toured extensively, scored dozens of films and documentaries, and composed music for the Olympics that is used to this day.
Track List:
01. David Arkenstone - Ripples In The Myst (6:26)
02. David Arkenstone - Glendalough (5:21)
03. David Arkenstone - Wandering Spirits (6:37)
04. David Arkenstone - Emerald Eyes (5:44)
05. David Arkenstone - Song Of The Ancients (6:39)
06. David Arkenstone - Avalon Soaring (6:45)
07. David Arkenstone - Moher Winds (6:36)
08. David Arkenstone - Heart Of The Glen (5:12)
09. David Arkenstone - Aire Of The Isles (5:56)
ANALYZER: auCDtect: CD records authenticity detector, version 0.8.2
Copyright © 2004 Oleg Berngardt. All rights reserved.
Copyright © 2004 Alexander Djourik. All rights reserved.


FILE: 01. David Arkenstone - Ripples In The Myst.flac
Size: 31413922 Hash: 7C86AB76FB84201F495D92AAACF9959B Accuracy: -m40
Conclusion: CDDA 99%
Signature: 8DD9FA2CB582115AD2DD28E85E43712C332498D8
FILE: 02. David Arkenstone - Glendalough.flac
Size: 29757480 Hash: C928CC076F8EF8DAD6654BD9BC1CC60A Accuracy: -m40
Conclusion: CDDA 100%
Signature: 6ACBE120499105F1C0FA116B8A512194DABC5ECC
FILE: 03. David Arkenstone - Wandering Spirits.flac
Size: 34235578 Hash: 6FB61F2C32153164360430B5C6D996EB Accuracy: -m40
Conclusion: CDDA 100%
Signature: 8CA580881CF5FBCAD1815FCCF6132882D1DEC53B
FILE: 04. David Arkenstone - Emerald Eyes.flac
Size: 29482819 Hash: BA0C64D8F1C6C2AAC6B308CA752EF3E3 Accuracy: -m40
Conclusion: CDDA 99%
Signature: 365A440C5C542CA79E5F32D289349244A1B73435
FILE: 05. David Arkenstone - Song Of The Ancients.flac
Size: 32996462 Hash: 473EDE79A47F0985B0EA51B86F01199B Accuracy: -m40
Conclusion: CDDA 100%
Signature: ADBEDED9EC32DF3FE4FB8F79AE423AE07B4FCD7B
FILE: 06. David Arkenstone - Avalon Soaring.flac
Size: 37582806 Hash: 7A031EA2560E954255B12696107329F5 Accuracy: -m40
Conclusion: CDDA 100%
Signature: 73C48D8320A0CC7A93E647A6876C4456F3521D43
FILE: 07. David Arkenstone - Moher Winds.flac
Size: 34908632 Hash: B5A83D97B3CA199DBB2B1C978BC52B6B Accuracy: -m40
Conclusion: CDDA 100%
Signature: 1B3779A2CB55D044BAA1FA954E94E314A78EBB0B
FILE: 08. David Arkenstone - Heart Of The Glen.flac
Size: 26875724 Hash: 1E80B26781E0F64BC1C7CD2850416B80 Accuracy: -m40
Conclusion: CDDA 100%
Signature: 0DE8B345C18E9EDA0019EBD39E2844346DDD4A5A
FILE: 09. David Arkenstone - Aire Of The Isles.flac
Size: 32272489 Hash: 5A1A162ED9934D784106A796B909E456 Accuracy: -m40
Conclusion: CDDA 100%
Signature: C343C3B80E2D2F10A520C952E3CEFD39FBA8BE02