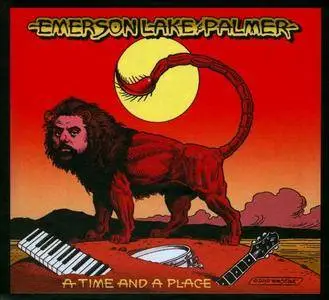 Emerson, Lake & Palmer - A Time And A Place [Recorded 1970-1997, 4CD Box Set] (2010)
XLD Rip | FLAC (image+.cue+log) - 2,08 GB | Box Covers - 19 MB
Genre: Progressive Rock | RAR 3% Rec. | Label: Shout! Factory (826663-12075)
Long-term ELP fans will doubtless recognize much of this box set as a reprise of sundry, previously released collections and anthologies, most notably the three Manticore Archives box sets of the early 2000s. The cumulative cost of those boxes, however, makes this a magnificent alternative, cherrypicking the very best of those earlier releases to create a one-stop portrait of one of the world's most exciting live bands at its best. With 43 tracks spread across four discs, the first three CDs are sensibly divided between the three primary eras of the band - soundboard quality collections of "the early 1970s," taking us up through the band's 1974 tour; "the late 1970s," rounding up the Works tours of 1977-1978; and "the 1990s," capturing the reunions. A fourth disc then skips through all three eras to serve up some of the fabulous performances preserved in lesser sound quality, but with equal excitement, aboard the bootleg bandwagon. And it's fabulous. If there was any drawback about the early releases, it was that they were simply too much of a good thing. Here, though, we never get to experience a "full" concert, there is no faulting the selection of material, whether it's a full-blooded "Barbarian" from the trio's second-ever live show at the Isle of Wight Festival in 1970, the full-length "Karn Evil 9" from Anaheim in 1974, a menacing "Peter Gunne" (1977); or a triumphant "Fanfare for the Common Man," that swoops into both "America" and "Rondo," from 1993. In between times, "Tarkus" and "Lucky Man," "The Endless Enigma," and "Pirates" all get a run out, and though purists might balk at the notion of the '90s trio reliving the mad excesses of their '70s counterparts, the later recordings are no less spectacular than the early ones. Indeed, in some places, they're even more so.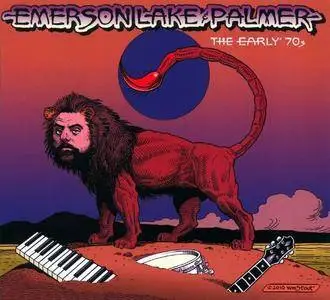 CD 1: Emerson, Lake & Palmer - A Time and A Place - The Early' 70s
XLD Rip | FLAC (image+.cue+log) - 515 MB | Covers included
Genre: Progressive Rock | RAR 3% Rec. | Label: Shout! Factory (826663-12076)
Tracklist:
01. The Barbarian [Isle of Wight Festival, Isle Of Wight, UK on August 29, 1970]
02. Take A Pebble [Beat Club, Bremen, Germany on November 26, 1970]
03. Ballad Of Blue [Lyceum Ballroom, London, UK on December 9, 1970]
04. High Level Fugue [Lyceum Ballroom, London, UK on December 9, 1970]
05. Hoedown [Mar Y Sol Festival, Veja Baja, San Juan, Puerto Rico on April 2, 1972]
06. Still… You Turn Me On [The Civic Center, Tulsa, OK on March 7, 1974]
07. Lucky Man [The Civic Center, Tulsa, OK on March 7, 1974]
08. Karn Evil 9 (1st, 2nd & 3rd Impressions) [Anaheim Convention Center, Anaheim, CA on Feb. 2, 1974]
Total time:
01:13:54
X Lossless Decoder version 20100711 (120.5)

XLD extraction logfile from 2011-01-31 11:40:45 +0600

Emerson Lake & Palmer / A TIME AND A PLACE - The Early' 70s

Used drive : MATSHITA DVD-R UJ-898 (revision HC09)

Use cdparanoia mode : YES (CDParanoia III 10.2 engine)
Disable audio cache : OK for the drive with cache less than 2750KB
Make use of C2 pointers : NO
Read offset correction : 102
Max retry count : 100
Gap status : Analyzed, Appended

TOC of the extracted CD
Track | Start | Length | Start sector | End sector
––––––––––––––––––––––––––––-
1 | 00:00:00 | 05:06:00 | 0 | 22949
2 | 05:06:00 | 12:47:29 | 22950 | 80503
3 | 17:53:29 | 04:03:23 | 80504 | 98751
4 | 21:56:52 | 07:46:31 | 98752 | 133732
5 | 29:43:08 | 04:04:33 | 133733 | 152065
6 | 33:47:41 | 02:59:39 | 152066 | 165529
7 | 36:47:05 | 03:05:22 | 165530 | 179426
8 | 39:52:27 | 34:01:71 | 179427 | 332572


All Tracks
Filename : /Users/Yuriy/Desktop/ELP-2010/ELP-Cd1/A TIME AND A PLACE - The Early' 70s.flac
CRC32 hash : F3E5BAB9
CRC32 hash (skip zero) : FA2CD3D6
Statistics
Read error : 0
Skipped (treated as error) : 0
Edge jitter error (maybe fixed) : 0
Atom jitter error (maybe fixed) : 0
Drift error (maybe fixed) : 0
Dropped bytes error (maybe fixed) : 0
Duplicated bytes error (maybe fixed) : 0

Track 01

Pre-gap length : 00:02:00

CRC32 hash : 2975614C
CRC32 hash (skip zero) : 5DDCBD3E
AccurateRip signature : D627A8E2
->Accurately ripped! (confidence 5)
Statistics
Read error : 0
Skipped (treated as error) : 0
Edge jitter error (maybe fixed) : 0
Atom jitter error (maybe fixed) : 0
Drift error (maybe fixed) : 0
Dropped bytes error (maybe fixed) : 0
Duplicated bytes error (maybe fixed) : 0

Track 02

CRC32 hash : F70FF715
CRC32 hash (skip zero) : 5607A01C
AccurateRip signature : 4AF378C5
->Accurately ripped! (confidence 5)
Statistics
Read error : 0
Skipped (treated as error) : 0
Edge jitter error (maybe fixed) : 0
Atom jitter error (maybe fixed) : 0
Drift error (maybe fixed) : 0
Dropped bytes error (maybe fixed) : 0
Duplicated bytes error (maybe fixed) : 0

Track 03

CRC32 hash : 4752532F
CRC32 hash (skip zero) : C164AFD2
AccurateRip signature : 17D00E19
->Accurately ripped! (confidence 5)
Statistics
Read error : 0
Skipped (treated as error) : 0
Edge jitter error (maybe fixed) : 0
Atom jitter error (maybe fixed) : 0
Drift error (maybe fixed) : 0
Dropped bytes error (maybe fixed) : 0
Duplicated bytes error (maybe fixed) : 0

Track 04

CRC32 hash : 786B1DE8
CRC32 hash (skip zero) : DFFCA221
AccurateRip signature : 2F41E6C5
->Accurately ripped! (confidence 5)
Statistics
Read error : 0
Skipped (treated as error) : 0
Edge jitter error (maybe fixed) : 0
Atom jitter error (maybe fixed) : 0
Drift error (maybe fixed) : 0
Dropped bytes error (maybe fixed) : 0
Duplicated bytes error (maybe fixed) : 0

Track 05

CRC32 hash : 4D79BD5A
CRC32 hash (skip zero) : 9A383239
AccurateRip signature : 1678F848
->Accurately ripped! (confidence 5)
Statistics
Read error : 0
Skipped (treated as error) : 0
Edge jitter error (maybe fixed) : 0
Atom jitter error (maybe fixed) : 0
Drift error (maybe fixed) : 0
Dropped bytes error (maybe fixed) : 0
Duplicated bytes error (maybe fixed) : 0

Track 06

CRC32 hash : 04980DA6
CRC32 hash (skip zero) : 2FE4E37C
AccurateRip signature : 0AEA5A79
->Accurately ripped! (confidence 5)
Statistics
Read error : 0
Skipped (treated as error) : 0
Edge jitter error (maybe fixed) : 0
Atom jitter error (maybe fixed) : 0
Drift error (maybe fixed) : 0
Dropped bytes error (maybe fixed) : 0
Duplicated bytes error (maybe fixed) : 0

Track 07

CRC32 hash : 9C6C6103
CRC32 hash (skip zero) : 5A8A5922
AccurateRip signature : 047429E8
->Accurately ripped! (confidence 5)
Statistics
Read error : 0
Skipped (treated as error) : 0
Edge jitter error (maybe fixed) : 0
Atom jitter error (maybe fixed) : 0
Drift error (maybe fixed) : 0
Dropped bytes error (maybe fixed) : 0
Duplicated bytes error (maybe fixed) : 0

Track 08

CRC32 hash : 3091F2BF
CRC32 hash (skip zero) : 0DB970BC
AccurateRip signature : 5ABA99B6
->Accurately ripped! (confidence 6)
Statistics
Read error : 0
Skipped (treated as error) : 0
Edge jitter error (maybe fixed) : 0
Atom jitter error (maybe fixed) : 0
Drift error (maybe fixed) : 0
Dropped bytes error (maybe fixed) : 0
Duplicated bytes error (maybe fixed) : 0

No errors occurred

End of status report
[CUETools log; Date: 11.04.2021 15:57:52; Version: 2.1.4]
[CTDB TOCID: 551in01UWL3UQEk6MCcZiKbPueA-] found.
Track | CTDB Status
1 | (27/27) Accurately ripped
2 | (27/27) Accurately ripped
3 | (27/27) Accurately ripped
4 | (27/27) Accurately ripped
5 | (27/27) Accurately ripped
6 | (27/27) Accurately ripped
7 | (27/27) Accurately ripped
8 | (23/27) Accurately ripped
[AccurateRip ID: 0011c8df-0077cb0d-68115208] found.
Track [ CRC | V2 ] Status
01 [d627a8e2|21ba1bf8] (07+12/19) Accurately ripped
02 [4af378c5|0c21ab60] (07+12/19) Accurately ripped
03 [17d00e19|01e1b129] (07+12/19) Accurately ripped
04 [2f41e6c5|febebe8f] (07+12/19) Accurately ripped
05 [1678f848|9ca6fcd4] (07+12/19) Accurately ripped
06 [0aea5a79|b5a5a2ce] (07+12/19) Accurately ripped
07 [047429e8|9de43759] (07+12/19) Accurately ripped
08 [5aba99b6|340bde9a] (08+12/20) Accurately ripped

Track Peak [ CRC32 ] [W/O NULL]
– 100,0 [F3E5BAB9] [FA2CD3D6]
01 99,7 [2975614C] [5DDCBD3E]
02 100,0 [F70FF715] [5607A01C]
03 100,0 [4752532F] [C164AFD2]
04 99,9 [786B1DE8] [DFFCA221]
05 99,4 [4D79BD5A] [9A383239]
06 92,3 [04980DA6] [2FE4E37C]
07 93,3 [9C6C6103] [5A8A5922]
08 99,7 [3091F2BF] [0DB970BC]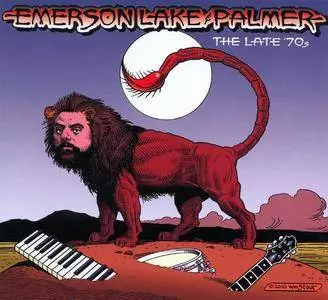 CD 2: Emerson, Lake & Palmer - A Time and A Place - The Late '70s
XLD Rip | FLAC (image+.cue+log) - 570 MB | Covers included
Genre: Progressive Rock | RAR 3% Rec. | Label: Shout! Factory (826663-12077)
Tracklist:
01. Peter Gunn Theme [The Coliseum, Wheeling, WV on November 18, 1977]
02. Pictures At An Exhibition [The Mid-South Coliseum, Memphis, TN on November 20, 1977]
03. Tiger In A Spotlight [The Coliseum, Wheeling, WV on November 18, 1977]
04. Maple Leaf Rag [The Coliseum, Wheeling, WV on November 18, 1977]
05. Tank [The Nassau Coliseum, Uniondale, NY on February 9, 1978]
06. Drum Solo [The Nassau Coliseum, Uniondale, NY on February 9, 1978]
07. The Enemy God Dances With The Black Spirits [The Nassau Coliseum, Uniondale, NY on 1978]
08. Watching Over You [The Coliseum, Wheeling, WV on November 18, 1977]
09. Pirates [The Mid-South Coliseum, Memphis, TN on November 20, 1977]
10. Tarkus [The Nassau Coliseum, Uniondale, NY on February 9, 1978]
11. Show Me The Way To Go Home [The Mid-South Coliseum, Memphis, TN on November 20, 1977]
Total time:
01:16:55
X Lossless Decoder version 20100711 (120.5)

XLD extraction logfile from 2011-01-31 12:07:41 +0600

Emerson, Lake & Palmer / A Time And A Place: The Late '70s [Disc 2]

Used drive : MATSHITA DVD-R UJ-898 (revision HC09)

Use cdparanoia mode : YES (CDParanoia III 10.2 engine)
Disable audio cache : OK for the drive with cache less than 2750KB
Make use of C2 pointers : NO
Read offset correction : 102
Max retry count : 100
Gap status : Analyzed, Appended

TOC of the extracted CD
Track | Start | Length | Start sector | End sector
––––––––––––––––––––––––––––-
1 | 00:00:00 | 03:36:47 | 0 | 16246
2 | 03:36:47 | 15:39:67 | 16247 | 86738
3 | 19:16:39 | 04:06:01 | 86739 | 105189
4 | 23:22:40 | 01:15:00 | 105190 | 110814
5 | 24:37:40 | 02:10:43 | 110815 | 120607
6 | 26:48:08 | 06:45:61 | 120608 | 151043
7 | 33:33:69 | 02:40:11 | 151044 | 163054
8 | 36:14:05 | 04:08:28 | 163055 | 181682
9 | 40:22:33 | 13:05:10 | 181683 | 240567
10 | 53:27:43 | 17:25:14 | 240568 | 318956
11 | 70:52:57 | 05:21:61 | 318957 | 343092


All Tracks
Filename : /Users/Yuriy/Desktop/ELP-2010/ELP-Cd2/A Time And A Place: The Late '70s [Disc 2].flac
CRC32 hash : AF6951CB
CRC32 hash (skip zero) : 73985306
Statistics
Read error : 0
Skipped (treated as error) : 0
Edge jitter error (maybe fixed) : 0
Atom jitter error (maybe fixed) : 0
Drift error (maybe fixed) : 0
Dropped bytes error (maybe fixed) : 0
Duplicated bytes error (maybe fixed) : 0

Track 01

Pre-gap length : 00:02:00

CRC32 hash : 69B26B72
CRC32 hash (skip zero) : B99DF0F1
AccurateRip signature : 890AB69D
->Accurately ripped! (confidence 5)
Statistics
Read error : 0
Skipped (treated as error) : 0
Edge jitter error (maybe fixed) : 0
Atom jitter error (maybe fixed) : 0
Drift error (maybe fixed) : 0
Dropped bytes error (maybe fixed) : 0
Duplicated bytes error (maybe fixed) : 0

Track 02

CRC32 hash : E295DB59
CRC32 hash (skip zero) : 3731C453
AccurateRip signature : 48CEB462
->Accurately ripped! (confidence 6)
Statistics
Read error : 0
Skipped (treated as error) : 0
Edge jitter error (maybe fixed) : 0
Atom jitter error (maybe fixed) : 0
Drift error (maybe fixed) : 0
Dropped bytes error (maybe fixed) : 0
Duplicated bytes error (maybe fixed) : 0

Track 03

CRC32 hash : 258FCC5B
CRC32 hash (skip zero) : 51606623
AccurateRip signature : DCC48E3C
->Accurately ripped! (confidence 6)
Statistics
Read error : 0
Skipped (treated as error) : 0
Edge jitter error (maybe fixed) : 0
Atom jitter error (maybe fixed) : 0
Drift error (maybe fixed) : 0
Dropped bytes error (maybe fixed) : 0
Duplicated bytes error (maybe fixed) : 0

Track 04

CRC32 hash : 2446B6B2
CRC32 hash (skip zero) : A866E967
AccurateRip signature : B4E52685
->Accurately ripped! (confidence 6)
Statistics
Read error : 0
Skipped (treated as error) : 0
Edge jitter error (maybe fixed) : 0
Atom jitter error (maybe fixed) : 0
Drift error (maybe fixed) : 0
Dropped bytes error (maybe fixed) : 0
Duplicated bytes error (maybe fixed) : 0

Track 05

CRC32 hash : CCC2B4F4
CRC32 hash (skip zero) : B4C48DBF
AccurateRip signature : 8AC32154
->Accurately ripped! (confidence 6)
Statistics
Read error : 0
Skipped (treated as error) : 0
Edge jitter error (maybe fixed) : 0
Atom jitter error (maybe fixed) : 0
Drift error (maybe fixed) : 0
Dropped bytes error (maybe fixed) : 0
Duplicated bytes error (maybe fixed) : 0

Track 06

CRC32 hash : 3C1EB16C
CRC32 hash (skip zero) : D4F75572
AccurateRip signature : E8A2B80D
->Accurately ripped! (confidence 6)
Statistics
Read error : 0
Skipped (treated as error) : 0
Edge jitter error (maybe fixed) : 0
Atom jitter error (maybe fixed) : 0
Drift error (maybe fixed) : 0
Dropped bytes error (maybe fixed) : 0
Duplicated bytes error (maybe fixed) : 0

Track 07

CRC32 hash : A653ACA1
CRC32 hash (skip zero) : E5B32855
AccurateRip signature : 1BED8287
->Accurately ripped! (confidence 6)
Statistics
Read error : 0
Skipped (treated as error) : 0
Edge jitter error (maybe fixed) : 0
Atom jitter error (maybe fixed) : 0
Drift error (maybe fixed) : 0
Dropped bytes error (maybe fixed) : 0
Duplicated bytes error (maybe fixed) : 0

Track 08

CRC32 hash : FF0A11A1
CRC32 hash (skip zero) : 24C2C9BF
AccurateRip signature : 4902739E
->Accurately ripped! (confidence 6)
Statistics
Read error : 0
Skipped (treated as error) : 0
Edge jitter error (maybe fixed) : 0
Atom jitter error (maybe fixed) : 0
Drift error (maybe fixed) : 0
Dropped bytes error (maybe fixed) : 0
Duplicated bytes error (maybe fixed) : 0

Track 09

CRC32 hash : CE924C09
CRC32 hash (skip zero) : 2B8F097A
AccurateRip signature : 236F67B0
->Accurately ripped! (confidence 6)
Statistics
Read error : 0
Skipped (treated as error) : 0
Edge jitter error (maybe fixed) : 0
Atom jitter error (maybe fixed) : 0
Drift error (maybe fixed) : 0
Dropped bytes error (maybe fixed) : 0
Duplicated bytes error (maybe fixed) : 0

Track 10

CRC32 hash : 10331B68
CRC32 hash (skip zero) : 6E05AE05
AccurateRip signature : C334268B
->Accurately ripped! (confidence 6)
Statistics
Read error : 0
Skipped (treated as error) : 0
Edge jitter error (maybe fixed) : 0
Atom jitter error (maybe fixed) : 0
Drift error (maybe fixed) : 0
Dropped bytes error (maybe fixed) : 0
Duplicated bytes error (maybe fixed) : 0

Track 11

CRC32 hash : 79791A0F
CRC32 hash (skip zero) : 92432E4F
AccurateRip signature : 477CBD57
->Accurately ripped! (confidence 6)
Statistics
Read error : 0
Skipped (treated as error) : 0
Edge jitter error (maybe fixed) : 0
Atom jitter error (maybe fixed) : 0
Drift error (maybe fixed) : 0
Dropped bytes error (maybe fixed) : 0
Duplicated bytes error (maybe fixed) : 0

No errors occurred

End of status report
[CUETools log; Date: 11.04.2021 15:58:50; Version: 2.1.4]
[CTDB TOCID: seWUqd.jN7E5ZA_QA7WuntxxUHg-] found.
Track | CTDB Status
1 | (26/26) Accurately ripped
2 | (26/26) Accurately ripped
3 | (26/26) Accurately ripped
4 | (26/26) Accurately ripped
5 | (26/26) Accurately ripped
6 | (26/26) Accurately ripped
7 | (26/26) Accurately ripped
8 | (26/26) Accurately ripped
9 | (26/26) Accurately ripped
10 | (25/26) Accurately ripped
11 | (25/26) Accurately ripped
[AccurateRip ID: 001c0baf-00f46fd5-8311de0b] found.
Track [ CRC | V2 ] Status
01 [890ab69d|5b0d9e8c] (07+11/18) Accurately ripped
02 [48ceb462|81fdcf41] (08+11/19) Accurately ripped
03 [dcc48e3c|a0dc4ee2] (08+11/19) Accurately ripped
04 [b4e52685|58c40b14] (08+11/19) Accurately ripped
05 [8ac32154|bca0b0fc] (08+11/19) Accurately ripped
06 [e8a2b80d|71a0ca0b] (08+11/19) Accurately ripped
07 [1bed8287|8a04fa26] (08+11/19) Accurately ripped
08 [4902739e|f5748017] (08+11/19) Accurately ripped
09 [236f67b0|ba685054] (08+11/19) Accurately ripped
10 [c334268b|49668400] (08+11/19) Accurately ripped
11 [477cbd57|ecfe2907] (08+11/19) Accurately ripped

Track Peak [ CRC32 ] [W/O NULL]
– 99,9 [AF6951CB] [73985306]
01 98,7 [69B26B72] [B99DF0F1]
02 99,0 [E295DB59] [3731C453]
03 99,9 [258FCC5B] [51606623]
04 98,3 [2446B6B2] [A866E967]
05 99,3 [CCC2B4F4] [B4C48DBF]
06 96,7 [3C1EB16C] [D4F75572]
07 99,4 [A653ACA1] [E5B32855]
08 99,2 [FF0A11A1] [24C2C9BF]
09 99,9 [CE924C09] [2B8F097A]
10 99,7 [10331B68] [6E05AE05]
11 98,0 [79791A0F] [92432E4F]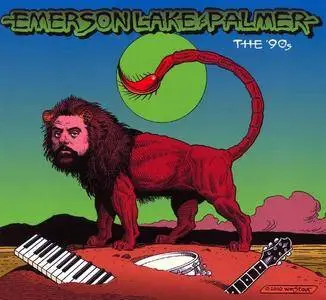 CD 3: Emerson, Lake & Palmer - A Time and A Place - The '90s
XLD Rip | FLAC (image+.cue+log) - 508 MB | Covers included
Genre: Progressive Rock | RAR 3% Rec. | Label: Shout! Factory (826663-12078)
Tracklist:
01. Knife Edge [Wiltern Theater, Los Angeles, CA on March 17, 1993]
02. Paper Blood [Obras Stadium, Buenos Aires, Argentina on April 5, 1993]
03. Black Moon [Waterloo Village Concert Field, Stanhope, NJ on July 31, 1992]
04. Creole Dance [The Estadio, Santiago, Chile on April 1, 1993]
05. From The Beginning [The Spodek, Katowice, Poland on June 22, 1997]
06. Honky Tonk Train Blues [Universal Amphitheater, Los Angeles, CA on Sept. 25, 1997]
07. Affairs Of The Heart [Waterloo Village Concert Field, Stanhope, NJ on July 31, 1992]
08. Touch And Go [Wiltern Theater, Los Angeles, CA on March 17, 1993]
09. A Time And A Place [Casino Ballroom, Hampton Beach, VA on August 1, 1998]
10. Bitches Crystal [Universal Amphitheater, Los Angeles, CA on September 25, 1997]
11. Instrumental Jam [Obras Stadium, Buenos Aires, Argentina on April 5, 1993]
12. Fanfare For The Common Man – America - Rondo [Obras Stadium, Buenos Aires, Argentina on Apr 5, 1993]
Total time:
01:01:43
X Lossless Decoder version 20100711 (120.5)

XLD extraction logfile from 2011-01-31 13:19:51 +0600

Emerson Lake & Palmer / A TIME AND A PLACE - The '90s

Used drive : MATSHITA DVD-R UJ-898 (revision HC09)

Use cdparanoia mode : YES (CDParanoia III 10.2 engine)
Disable audio cache : OK for the drive with cache less than 2750KB
Make use of C2 pointers : NO
Read offset correction : 102
Max retry count : 100
Gap status : Analyzed, Appended

TOC of the extracted CD
Track | Start | Length | Start sector | End sector
––––––––––––––––––––––––––––-
1 | 00:00:00 | 05:39:02 | 0 | 25426
2 | 05:39:02 | 04:10:49 | 25427 | 44225
3 | 09:49:51 | 06:17:50 | 44226 | 72550
4 | 16:07:26 | 05:12:63 | 72551 | 96013
5 | 21:20:14 | 04:05:54 | 96014 | 114442
6 | 25:25:68 | 03:35:07 | 114443 | 130574
7 | 29:01:00 | 04:06:58 | 130575 | 149082
8 | 33:07:58 | 03:04:15 | 149083 | 162897
9 | 36:11:73 | 03:04:70 | 162898 | 176767
10 | 39:16:68 | 04:23:24 | 176768 | 196516
11 | 43:40:17 | 01:49:20 | 196517 | 204711
12 | 45:29:37 | 16:13:19 | 204712 | 277705


All Tracks
Filename : /Users/Yuriy/Desktop/ELP-2010/ELP-Cd3/A TIME AND A PLACE - The '90s.flac
CRC32 hash : A8F382F9
CRC32 hash (skip zero) : D0BB514F
Statistics
Read error : 0
Skipped (treated as error) : 0
Edge jitter error (maybe fixed) : 0
Atom jitter error (maybe fixed) : 0
Drift error (maybe fixed) : 0
Dropped bytes error (maybe fixed) : 0
Duplicated bytes error (maybe fixed) : 0

Track 01

Pre-gap length : 00:02:00

CRC32 hash : CEF086EF
CRC32 hash (skip zero) : 0C1A298F
AccurateRip signature : A7AB7383
->Accurately ripped! (confidence 5)
Statistics
Read error : 0
Skipped (treated as error) : 0
Edge jitter error (maybe fixed) : 0
Atom jitter error (maybe fixed) : 0
Drift error (maybe fixed) : 0
Dropped bytes error (maybe fixed) : 0
Duplicated bytes error (maybe fixed) : 0

Track 02

CRC32 hash : CF4F417E
CRC32 hash (skip zero) : 40DBDA6F
AccurateRip signature : 16BF2481
->Accurately ripped! (confidence 5)
Statistics
Read error : 0
Skipped (treated as error) : 0
Edge jitter error (maybe fixed) : 0
Atom jitter error (maybe fixed) : 0
Drift error (maybe fixed) : 0
Dropped bytes error (maybe fixed) : 0
Duplicated bytes error (maybe fixed) : 0

Track 03

CRC32 hash : E6C9941F
CRC32 hash (skip zero) : 7AEDD157
AccurateRip signature : A90D6995
->Accurately ripped! (confidence 5)
Statistics
Read error : 0
Skipped (treated as error) : 0
Edge jitter error (maybe fixed) : 0
Atom jitter error (maybe fixed) : 0
Drift error (maybe fixed) : 0
Dropped bytes error (maybe fixed) : 0
Duplicated bytes error (maybe fixed) : 0

Track 04

CRC32 hash : B6CF7F27
CRC32 hash (skip zero) : 031BE44A
AccurateRip signature : 0A2FB156
->Accurately ripped! (confidence 5)
Statistics
Read error : 0
Skipped (treated as error) : 0
Edge jitter error (maybe fixed) : 0
Atom jitter error (maybe fixed) : 0
Drift error (maybe fixed) : 0
Dropped bytes error (maybe fixed) : 0
Duplicated bytes error (maybe fixed) : 0

Track 05

CRC32 hash : 5E81BF69
CRC32 hash (skip zero) : 1C31497F
AccurateRip signature : 1CB3BD79
->Accurately ripped! (confidence 5)
Statistics
Read error : 0
Skipped (treated as error) : 0
Edge jitter error (maybe fixed) : 0
Atom jitter error (maybe fixed) : 0
Drift error (maybe fixed) : 0
Dropped bytes error (maybe fixed) : 0
Duplicated bytes error (maybe fixed) : 0

Track 06

CRC32 hash : A774C6A3
CRC32 hash (skip zero) : BAFC4D3A
AccurateRip signature : CBE1C85F
->Accurately ripped! (confidence 5)
Statistics
Read error : 0
Skipped (treated as error) : 0
Edge jitter error (maybe fixed) : 0
Atom jitter error (maybe fixed) : 0
Drift error (maybe fixed) : 0
Dropped bytes error (maybe fixed) : 0
Duplicated bytes error (maybe fixed) : 0

Track 07

CRC32 hash : 27105EA2
CRC32 hash (skip zero) : 16DAB493
AccurateRip signature : C3B47ED8
->Accurately ripped! (confidence 5)
Statistics
Read error : 0
Skipped (treated as error) : 0
Edge jitter error (maybe fixed) : 0
Atom jitter error (maybe fixed) : 0
Drift error (maybe fixed) : 0
Dropped bytes error (maybe fixed) : 0
Duplicated bytes error (maybe fixed) : 0

Track 08

CRC32 hash : D12E95D7
CRC32 hash (skip zero) : 10FD7A13
AccurateRip signature : 742EBFE0
->Accurately ripped! (confidence 5)
Statistics
Read error : 0
Skipped (treated as error) : 0
Edge jitter error (maybe fixed) : 0
Atom jitter error (maybe fixed) : 0
Drift error (maybe fixed) : 0
Dropped bytes error (maybe fixed) : 0
Duplicated bytes error (maybe fixed) : 0

Track 09

CRC32 hash : FE24CCC6
CRC32 hash (skip zero) : 6C9A4DB8
AccurateRip signature : 74F7DD60
->Accurately ripped! (confidence 5)
Statistics
Read error : 0
Skipped (treated as error) : 0
Edge jitter error (maybe fixed) : 0
Atom jitter error (maybe fixed) : 0
Drift error (maybe fixed) : 0
Dropped bytes error (maybe fixed) : 0
Duplicated bytes error (maybe fixed) : 0

Track 10

CRC32 hash : 6C8A9A86
CRC32 hash (skip zero) : 3001D359
AccurateRip signature : F74B1773
->Accurately ripped! (confidence 5)
Statistics
Read error : 0
Skipped (treated as error) : 0
Edge jitter error (maybe fixed) : 0
Atom jitter error (maybe fixed) : 0
Drift error (maybe fixed) : 0
Dropped bytes error (maybe fixed) : 0
Duplicated bytes error (maybe fixed) : 0

Track 11

CRC32 hash : 7EFD8C5B
CRC32 hash (skip zero) : B2C6D144
AccurateRip signature : 823BE9CB
->Accurately ripped! (confidence 5)
Statistics
Read error : 0
Skipped (treated as error) : 0
Edge jitter error (maybe fixed) : 0
Atom jitter error (maybe fixed) : 0
Drift error (maybe fixed) : 0
Dropped bytes error (maybe fixed) : 0
Duplicated bytes error (maybe fixed) : 0

Track 12

CRC32 hash : 6F06D9AE
CRC32 hash (skip zero) : BC85005D
AccurateRip signature : 58DDB768
->Accurately ripped! (confidence 5)
Statistics
Read error : 0
Skipped (treated as error) : 0
Edge jitter error (maybe fixed) : 0
Atom jitter error (maybe fixed) : 0
Drift error (maybe fixed) : 0
Dropped bytes error (maybe fixed) : 0
Duplicated bytes error (maybe fixed) : 0

No errors occurred

End of status report
[CUETools log; Date: 11.04.2021 15:59:22; Version: 2.1.4]
[CTDB TOCID: Ma5YjOnnr6k7qDr0FenBMAkOTGs-] found.
Track | CTDB Status
1 | (30/30) Accurately ripped
2 | (30/30) Accurately ripped
3 | (30/30) Accurately ripped
4 | (30/30) Accurately ripped
5 | (30/30) Accurately ripped
6 | (30/30) Accurately ripped
7 | (30/30) Accurately ripped
8 | (30/30) Accurately ripped
9 | (30/30) Accurately ripped
10 | (29/30) Accurately ripped
11 | (30/30) Accurately ripped
12 | (28/30) Accurately ripped
[AccurateRip ID: 001930e8-00e8136d-af0e760c] found.
Track [ CRC | V2 ] Status
01 [a7ab7383|878a17a3] (07+12/19) Accurately ripped
02 [16bf2481|a4b4bb44] (07+12/19) Accurately ripped
03 [a90d6995|c3ccc606] (07+12/19) Accurately ripped
04 [0a2fb156|854c9f69] (07+12/19) Accurately ripped
05 [1cb3bd79|1a3c946f] (07+12/19) Accurately ripped
06 [cbe1c85f|7e5d7492] (07+12/19) Accurately ripped
07 [c3b47ed8|343e4708] (07+12/19) Accurately ripped
08 [742ebfe0|b081988f] (07+12/19) Accurately ripped
09 [74f7dd60|5f3daf7a] (07+12/19) Accurately ripped
10 [f74b1773|13a87cc9] (07+12/19) Accurately ripped
11 [823be9cb|400781ba] (07+12/19) Accurately ripped
12 [58ddb768|a3fb1c44] (07+12/19) Accurately ripped

Track Peak [ CRC32 ] [W/O NULL]
– 99,9 [A8F382F9] [D0BB514F]
01 99,8 [CEF086EF] [0C1A298F]
02 97,0 [CF4F417E] [40DBDA6F]
03 98,1 [E6C9941F] [7AEDD157]
04 98,3 [B6CF7F27] [031BE44A]
05 95,3 [5E81BF69] [1C31497F]
06 97,4 [A774C6A3] [BAFC4D3A]
07 99,4 [27105EA2] [16DAB493]
08 99,7 [D12E95D7] [10FD7A13]
09 99,9 [FE24CCC6] [6C9A4DB8]
10 99,8 [6C8A9A86] [3001D359]
11 98,2 [7EFD8C5B] [B2C6D144]
12 98,3 [6F06D9AE] [BC85005D]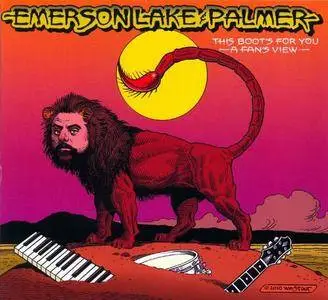 CD 4: Emerson, Lake & Palmer - A Time and A Place - This Boot's For You - A Fan's View
XLD Rip | FLAC (image+.cue+log) - 492 MB | Covers included
Genre: Progressive Rock | RAR 3% Rec. | Label: Shout! Factory (826663-12079)
Tracklist:
01. Introduction [Hollywood Bowl, Los Angeles, CA on July 19, 1971]
02. The Endless Enigma [Long Beach Arena, Long Beach, CA on July 28, 1972]
03. Abaddon's Bolero [The Town Hall, Louisville, KY on April 21, 1972]
04. Jeremy Bender – The Sheriff [The Olympiahalle, Munich, Germany on April 24, 1973]
05. Toccata (includes Drum Solo) [Friedrich-Ebert-Halle, Ludwingshaven, Germany on April 10, 1973]
06. Jerusalem [Henry Lewit Arena, Wichita, KS on March 26, 1974]
07. Nutrocker [Boston Gardens, Boston, MA on July 12, 1977]
08. C'est La Vie [Boston Gardens, Boston, MA on July 12, 1977]
09. Piano Concerto #1 3rd Movement [Veteran's Memorial Auditorium, Des Moines, IA on June 12, 1977]
10. Closer To Believing [Veteran's Memorial Auditorium, Des Moines, IA on June 12, 1977]
11. Close To Home [Warfield Theater, San Francisco, CA on March 14, 1993]
12. I Believe In Father Christmas [Beacon Theater, New York, NY on November 17, 1993]
Total time:
01:13:05
X Lossless Decoder version 20100711 (120.5)

XLD extraction logfile from 2011-01-31 13:34:37 +0600

Emerson Lake & Palmer / A TIME AND A PLACE - This Boot's For You - A Fan's View

Used drive : MATSHITA DVD-R UJ-898 (revision HC09)

Use cdparanoia mode : YES (CDParanoia III 10.2 engine)
Disable audio cache : OK for the drive with cache less than 2750KB
Make use of C2 pointers : NO
Read offset correction : 102
Max retry count : 100
Gap status : Analyzed, Appended

TOC of the extracted CD
Track | Start | Length | Start sector | End sector
––––––––––––––––––––––––––––-
1 | 00:00:00 | 01:23:05 | 0 | 6229
2 | 01:23:05 | 08:21:31 | 6230 | 43835
3 | 09:44:36 | 08:36:17 | 43836 | 82552
4 | 18:20:53 | 05:23:07 | 82553 | 106784
5 | 23:43:60 | 15:49:13 | 106785 | 177972
6 | 39:32:73 | 02:51:39 | 177973 | 190836
7 | 42:24:37 | 06:27:00 | 190837 | 219861
8 | 48:51:37 | 04:27:36 | 219862 | 239922
9 | 53:18:73 | 06:36:14 | 239923 | 269636
10 | 59:55:12 | 06:08:06 | 269637 | 297242
11 | 66:03:18 | 03:37:59 | 297243 | 313576
12 | 69:41:02 | 03:24:01 | 313577 | 328877

List of alternate offset correction values
# | Absolute | Relative | Confidence
–––––––––––––––––––––
1 | 120 | 18 | 2

All Tracks
Filename : /Users/Yuriy/Desktop/ELP-2010/ELP-Cd4/A TIME AND A PLACE - This Boot's For You - A Fan's View.flac
CRC32 hash : 172F4380
CRC32 hash (skip zero) : F085C536
Statistics
Read error : 0
Skipped (treated as error) : 0
Edge jitter error (maybe fixed) : 0
Atom jitter error (maybe fixed) : 0
Drift error (maybe fixed) : 0
Dropped bytes error (maybe fixed) : 0
Duplicated bytes error (maybe fixed) : 0

Track 01

Pre-gap length : 00:02:00

CRC32 hash : 008902B2
CRC32 hash (skip zero) : FE1F9563
AccurateRip signature : 999A289C
->Accurately ripped! (confidence 3)
Statistics
Read error : 0
Skipped (treated as error) : 0
Edge jitter error (maybe fixed) : 0
Atom jitter error (maybe fixed) : 0
Drift error (maybe fixed) : 0
Dropped bytes error (maybe fixed) : 0
Duplicated bytes error (maybe fixed) : 0

Track 02

CRC32 hash : E58FB422
CRC32 hash (skip zero) : 18B07B6E
AccurateRip signature : 9A0E7F70
->Accurately ripped! (confidence 3)
Statistics
Read error : 0
Skipped (treated as error) : 0
Edge jitter error (maybe fixed) : 0
Atom jitter error (maybe fixed) : 0
Drift error (maybe fixed) : 0
Dropped bytes error (maybe fixed) : 0
Duplicated bytes error (maybe fixed) : 0

Track 03

CRC32 hash : 819C6FD5
CRC32 hash (skip zero) : DA46EA37
AccurateRip signature : D5548A00
->Accurately ripped! (confidence 3)
Statistics
Read error : 0
Skipped (treated as error) : 0
Edge jitter error (maybe fixed) : 0
Atom jitter error (maybe fixed) : 0
Drift error (maybe fixed) : 0
Dropped bytes error (maybe fixed) : 0
Duplicated bytes error (maybe fixed) : 0

Track 04

CRC32 hash : 06785BDC
CRC32 hash (skip zero) : 1FF33160
AccurateRip signature : 9737341D
->Accurately ripped! (confidence 3)
Statistics
Read error : 0
Skipped (treated as error) : 0
Edge jitter error (maybe fixed) : 0
Atom jitter error (maybe fixed) : 0
Drift error (maybe fixed) : 0
Dropped bytes error (maybe fixed) : 0
Duplicated bytes error (maybe fixed) : 0

Track 05

CRC32 hash : 3EB42C80
CRC32 hash (skip zero) : DCBEAE69
AccurateRip signature : E4068822
->Accurately ripped! (confidence 3)
Statistics
Read error : 0
Skipped (treated as error) : 0
Edge jitter error (maybe fixed) : 0
Atom jitter error (maybe fixed) : 0
Drift error (maybe fixed) : 0
Dropped bytes error (maybe fixed) : 0
Duplicated bytes error (maybe fixed) : 0

Track 06

CRC32 hash : 1BAF53F1
CRC32 hash (skip zero) : 353D40A0
AccurateRip signature : D7D751C6
->Accurately ripped! (confidence 3)
Statistics
Read error : 0
Skipped (treated as error) : 0
Edge jitter error (maybe fixed) : 0
Atom jitter error (maybe fixed) : 0
Drift error (maybe fixed) : 0
Dropped bytes error (maybe fixed) : 0
Duplicated bytes error (maybe fixed) : 0

Track 07

CRC32 hash : 2B80C201
CRC32 hash (skip zero) : EBEB4081
AccurateRip signature : 5E35879A
->Accurately ripped! (confidence 3)
Statistics
Read error : 0
Skipped (treated as error) : 0
Edge jitter error (maybe fixed) : 0
Atom jitter error (maybe fixed) : 0
Drift error (maybe fixed) : 0
Dropped bytes error (maybe fixed) : 0
Duplicated bytes error (maybe fixed) : 0

Track 08

CRC32 hash : 3E29CA46
CRC32 hash (skip zero) : 1686690B
AccurateRip signature : FF0AB893
->Accurately ripped! (confidence 3)
Statistics
Read error : 0
Skipped (treated as error) : 0
Edge jitter error (maybe fixed) : 0
Atom jitter error (maybe fixed) : 0
Drift error (maybe fixed) : 0
Dropped bytes error (maybe fixed) : 0
Duplicated bytes error (maybe fixed) : 0

Track 09

CRC32 hash : C954E1C5
CRC32 hash (skip zero) : D31F8B2C
AccurateRip signature : CC5FD21D
->Accurately ripped! (confidence 3)
Statistics
Read error : 0
Skipped (treated as error) : 0
Edge jitter error (maybe fixed) : 0
Atom jitter error (maybe fixed) : 0
Drift error (maybe fixed) : 0
Dropped bytes error (maybe fixed) : 0
Duplicated bytes error (maybe fixed) : 0

Track 10

CRC32 hash : 1DFE37A5
CRC32 hash (skip zero) : 7F1EE3D4
AccurateRip signature : EC540288
->Accurately ripped! (confidence 3)
Statistics
Read error : 0
Skipped (treated as error) : 0
Edge jitter error (maybe fixed) : 0
Atom jitter error (maybe fixed) : 0
Drift error (maybe fixed) : 0
Dropped bytes error (maybe fixed) : 0
Duplicated bytes error (maybe fixed) : 0

Track 11

CRC32 hash : C528E3EE
CRC32 hash (skip zero) : 9C2013DA
AccurateRip signature : 5AD8F594
->Accurately ripped! (confidence 3)
Statistics
Read error : 0
Skipped (treated as error) : 0
Edge jitter error (maybe fixed) : 0
Atom jitter error (maybe fixed) : 0
Drift error (maybe fixed) : 0
Dropped bytes error (maybe fixed) : 0
Duplicated bytes error (maybe fixed) : 0

Track 12

CRC32 hash : 86DC6E3C
CRC32 hash (skip zero) : B4188AE5
AccurateRip signature : 8B54EAB7
->Accurately ripped! (confidence 3)
Statistics
Read error : 0
Skipped (treated as error) : 0
Edge jitter error (maybe fixed) : 0
Atom jitter error (maybe fixed) : 0
Drift error (maybe fixed) : 0
Dropped bytes error (maybe fixed) : 0
Duplicated bytes error (maybe fixed) : 0

No errors occurred

End of status report
[CUETools log; Date: 11.04.2021 15:59:58; Version: 2.1.4]
[CTDB TOCID: G56.GOU_.6n0DNq1jSzgadZhtf0-] found.
Track | CTDB Status
1 | (26/26) Accurately ripped
2 | (25/26) Accurately ripped
3 | (25/26) Accurately ripped
4 | (26/26) Accurately ripped
5 | (25/26) Accurately ripped
6 | (26/26) Accurately ripped
7 | (26/26) Accurately ripped
8 | (25/26) Accurately ripped
9 | (26/26) Accurately ripped
10 | (26/26) Accurately ripped
11 | (25/26) Accurately ripped
12 | (26/26) Accurately ripped
[AccurateRip ID: 0022bfd6-01458973-a811210c] found.
Track [ CRC | V2 ] Status
01 [999a289c|08a77ca2] (05+10/17) Accurately ripped
02 [9a0e7f70|398fbba4] (05+10/17) Accurately ripped
03 [d5548a00|173a5513] (05+10/17) Accurately ripped
04 [9737341d|61d5fbca] (05+10/17) Accurately ripped
05 [e4068822|fca710a0] (05+10/17) Accurately ripped
06 [d7d751c6|b73245f0] (05+10/17) Accurately ripped
07 [5e35879a|8069ee30] (05+10/17) Accurately ripped
08 [ff0ab893|611c065e] (05+10/17) Accurately ripped
09 [cc5fd21d|665ff365] (05+10/17) Accurately ripped
10 [ec540288|72e39302] (05+10/17) Accurately ripped
11 [5ad8f594|64f136c4] (05+10/17) Accurately ripped
12 [8b54eab7|a164d76d] (05+10/17) Accurately ripped
Offsetted by 18:
01 [7c0af387] (02/17) Accurately ripped
02 [56c154d8] (02/17) Accurately ripped
03 [b7d69c3a] (02/17) Accurately ripped
04 [37a6180a] (02/17) Accurately ripped
05 [df049c71] (02/17) Accurately ripped
06 [81cf1811] (02/17) Accurately ripped
07 [1c5644a4] (02/17) Accurately ripped
08 [19ffefc2] (02/17) Accurately ripped
09 [bfe60c62] (02/17) Accurately ripped
10 [87329cd4] (02/17) Accurately ripped
11 [89a41cbe] (02/17) Accurately ripped
12 [7ffd6474] (02/17) Accurately ripped

Track Peak [ CRC32 ] [W/O NULL]
– 99,8 [172F4380] [F085C536]
01 98,0 [008902B2] [FE1F9563]
02 99,5 [E58FB422] [18B07B6E]
03 93,9 [819C6FD5] [DA46EA37]
04 97,5 [06785BDC] [1FF33160]
05 99,8 [3EB42C80] [DCBEAE69]
06 88,6 [1BAF53F1] [353D40A0]
07 99,7 [2B80C201] [EBEB4081]
08 99,8 [3E29CA46] [1686690B]
09 88,0 [C954E1C5] [D31F8B2C]
10 88,0 [1DFE37A5] [7F1EE3D4]
11 98,0 [C528E3EE] [9C2013DA]
12 96,1 [86DC6E3C] [B4188AE5]
Thanks to
BeoKuzmaSee also:
Emerson, Lake & Palmer - Trilogy (1972) [MFSL, 1995]
Emerson, Lake & Palmer - T...rson, Lake & Palmer (1994)
Emerson, Lake & Powell - Emerson, Lake & Powell (1986)
Keith Emerson & Greg Lake - Live From Manticore Hall (2014)
Emerson Lake & Palmer - Be...corded 1970-1997, 2DVD] (2005)