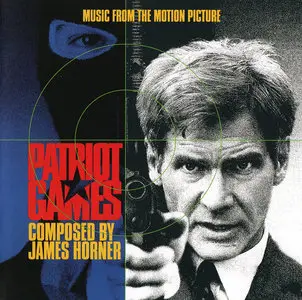 James Horner - Patriot Games: Music From The Motion Picture (1992)
2CD Expanded Limited Edition Reissue 2013
XLD | FLAC (Image) + cue.+log ~ 466 Mb | Mp3, CBR320 kbps ~ 205 Mb | Scans ~ 70 Mb
Soundtrack, Score | Label: La-La Land Records | # LLLCD 1259 | Time: 01:29:17
La-La Land Records and Paramount Pictures proudly present the remastered and expanded presentation of acclaimed composer James Horner's (STAR TREK II: THE WRATH OF KHAN, ALIENS, GLORY, TITANIC) original motion picture score to the 1992 feature film dramatic thriller PATRIOT GAMES, starring Harrison Ford, James Earl Jones, Anne Archer and Sean Bean, and directed by Phillip Noyce. Horner's intense, Irish-tinged score expertly supports and builds this political thriller's complex characterizations, brooding intrigue and white-knuckle suspense. Produced by Dan Goldwasser and mastered by Mike Matessino, Horner's PATRIOT GAMES score is finally given the deluxe treatment it deserves in this 2-CD set, which contains more than 50 minutes of previously unreleased music. Exclusive liner notes by writer Jim Lochner take you behind-the-scenes of the film and its score.
In 1992, when Harrison Ford graced the screen in his first appearance as Tom Clancy's CIA man Jack Ryan in 'Patriot Games', opposite Anne Archer, Patrick Bergin, Richard Harris & Sean Bean, James Horner ('Titanic', 'Aliens', 'Star Trek II: The Wrath of Khan') created a score for the film that was heavily Celtic-oriented, which was certainly appropriate to the film because the main villains, of course, were a renegade splinter faction of the Irish Republican Army. Horner relies heavily on traditional Celtic instruments, including tin whistles and the bodhran, especially in the 'Main Title', 'Assault on Ryan's House', and 'Closing Credits'. This last track alternates between that tin whistle motif that represented the enemy and the military-style drum rolls, which quite possibly refer to Ryan's former background as a USMC lieutenant.

For the record, this is the FULL score; nothing obvious is missing here. The original score released at the time was very limited in nature, quite possibly due to doubts about the continued viability of soundtracks which had gone as far back as the mid-1980's. This 2-CD set presents Horner's score in chronological order, the way they appeared in the film. Prominent unreleased tracks include 'Kevin Walks Away'/'Deadly Lover'/'Sean's Trial'/'Sean Obsessing in Jail', which detailed Kevin O'Donnell's and his girlfriend Annette's murder of IRA Brigade Commander Jimmy O'Reardon, who had opposed O'Donnell's murderous attempt on Lord Holmes, as well as Sean's outburst at Ryan in court and his silent obsession to exact revenge on Ryan and his family. Also included are several incidental music cues, including the 'Washington Post March', heard as one of the bands of the Guards Division is seen marching to Buckingham Palace; 'Whelan's Jig', which is heard in the pub during the meeting between O'Donnell, Annette & O'Reardon before the latter is shot in the head by Annette; also available is Clannad's 'Harry's Game', heard as O'Donnell watches TV in his home as O'Reardon's hit men stealthily try to sneak up on him (this one had been available on the original release).



Review by langleybcguy, Amazon.com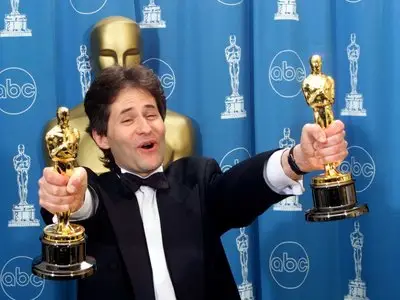 Film at IMDB
Film at Wiki
Tracklist:
CD1:

01. Main Title (02:58)
02. Attempt on the Royals (03:53)
03. CNN News Report/Sean's Interrogation (02:41)
04. Kevin Walks Away/Deadly Lover/Sean's Trial (01:45)
05. Sean Obsessing in Jail/Highland's Execution (04:28)
06. Strange Cargo (01:35)
07. The Hit (08:10)
08. Hospital Vigil/Jack Returns to CIA/Studying Sean's File (03:37)
09. Arrest of the Bombers (01:34)
10. Putting the Pieces Together/Reading to Sally/Sean's Midnight Call (06:11)
11. Girl in Photo/Cooley Escapes (03:39)
12. Two-Edged Surveillance (01:59)
13. Electronic Battlefield (Film Version) (03:21)

CD2:

01. Assault On Ryan's House (10:57)
02. Boat Chase / Aftermath (05:28)
03. Closing Credits (Film Version) (04:15)
04. Harry's Game (Performed By Clannad) (02:34)
05. Hospital Vgil (Alternate) (01:49)
06. Electronic Battlefield (Orchestra Only) (03:24)
07. Source Cue: Washington Post March (01:25) - J.P. Sousa
08. Source Cue: Whelen's Jig (02:06) (Traditional)
09. Source Cue: The Hunt (03:28) (Traditional)
10. Source Cue: Piano Trio In E-Flat, Op. 14 (K.498) (01:35) by W.A. Mozart
11. Source Cue: Piano Sonata In B-Flat, Op. 17, No. 1 (K. 333) (01:58) by W.A. Mozart
12. Source Cue: Closing Credits (04:15)
X Lossless Decoder version 20130602 (143.2)

XLD extraction logfile from 2013-07-07 12:30:18 -0500

James Horner / Patriot Games Expanded

Used drive : HL-DT-ST DVDRW GA32N (revision KE06)
Media type : Pressed CD

Ripper mode : CDParanoia III 10.2
Disable audio cache : OK for the drive with a cache less than 2750KiB
Make use of C2 pointers : NO
Read offset correction : 103
Max retry count : 100
Gap status : Analyzed, Appended

TOC of the extracted CD
Track | Start | Length | Start sector | End sector
––––––––––––––––––––––––––––-
1 | 00:00:00 | 02:58:56 | 0 | 13405
2 | 02:58:56 | 03:53:28 | 13406 | 30908
3 | 06:52:09 | 02:41:00 | 30909 | 42983
4 | 09:33:09 | 01:45:38 | 42984 | 50896
5 | 11:18:47 | 04:28:44 | 50897 | 71040
6 | 15:47:16 | 01:35:42 | 71041 | 78207
7 | 17:22:58 | 08:10:55 | 78208 | 115012
8 | 25:33:38 | 03:37:63 | 115013 | 131350
9 | 29:11:26 | 01:34:74 | 131351 | 138474
10 | 30:46:25 | 06:11:23 | 138475 | 166322
11 | 36:57:48 | 03:39:19 | 166323 | 182766
12 | 40:36:67 | 01:59:20 | 182767 | 191711
13 | 42:36:12 | 03:21:47 | 191712 | 206833

AccurateRip Summary
Disc not found in AccurateRip DB.

All Tracks
Statistics
Read error : 0
Skipped (treated as error) : 0
Edge jitter error (maybe fixed) : 0
Atom jitter error (maybe fixed) : 0
Drift error (maybe fixed) : 0
Dropped bytes error (maybe fixed) : 0
Duplicated bytes error (maybe fixed) : 0

Track 01
Filename : /Users/kgpat/Desktop/Convert/PatGamesD1FLAC/01 James Horner - Main Title.flac
Pre-gap length : 00:02:00

CRC32 hash : 8CF94CF5
CRC32 hash (skip zero) : 0F40E35B
AccurateRip v1 signature : 12B2CB06
AccurateRip v2 signature : 6B7E824C
->Track not present in AccurateRip database.
Statistics
Read error : 0
Skipped (treated as error) : 0
Edge jitter error (maybe fixed) : 0
Atom jitter error (maybe fixed) : 0
Drift error (maybe fixed) : 0
Dropped bytes error (maybe fixed) : 0
Duplicated bytes error (maybe fixed) : 0

Track 02
Filename : /Users/kgpat/Desktop/Convert/PatGamesD1FLAC/02 James Horner - Attempt on the Royals.flac

CRC32 hash : F414DE12
CRC32 hash (skip zero) : 1DF3A8D0
AccurateRip v1 signature : C81F09DE
AccurateRip v2 signature : F0E6FAF2
->Track not present in AccurateRip database.
Statistics
Read error : 0
Skipped (treated as error) : 0
Edge jitter error (maybe fixed) : 0
Atom jitter error (maybe fixed) : 0
Drift error (maybe fixed) : 0
Dropped bytes error (maybe fixed) : 0
Duplicated bytes error (maybe fixed) : 0

Track 03
Filename : /Users/kgpat/Desktop/Convert/PatGamesD1FLAC/03 James Horner - CNN News Report/Sean's Interrogation.flac

CRC32 hash : 2582552F
CRC32 hash (skip zero) : 43417EA0
AccurateRip v1 signature : 0CEC4905
AccurateRip v2 signature : 66AC954D
->Track not present in AccurateRip database.
Statistics
Read error : 0
Skipped (treated as error) : 0
Edge jitter error (maybe fixed) : 0
Atom jitter error (maybe fixed) : 0
Drift error (maybe fixed) : 0
Dropped bytes error (maybe fixed) : 0
Duplicated bytes error (maybe fixed) : 0

Track 04
Filename : /Users/kgpat/Desktop/Convert/PatGamesD1FLAC/04 James Horner - Kevin Walks Away/Deadly Lover/Sean's Trial.flac

CRC32 hash : 413E7B83
CRC32 hash (skip zero) : 90A62870
AccurateRip v1 signature : 4C8AE182
AccurateRip v2 signature : 852469E5
->Track not present in AccurateRip database.
Statistics
Read error : 0
Skipped (treated as error) : 0
Edge jitter error (maybe fixed) : 0
Atom jitter error (maybe fixed) : 0
Drift error (maybe fixed) : 0
Dropped bytes error (maybe fixed) : 0
Duplicated bytes error (maybe fixed) : 0

Track 05
Filename : /Users/kgpat/Desktop/Convert/PatGamesD1FLAC/05 James Horner - Sean Obsessing in Jail/Highland's Execution.flac

CRC32 hash : A1528FC4
CRC32 hash (skip zero) : 6DB6BE98
AccurateRip v1 signature : F8D8C225
AccurateRip v2 signature : 9BCAE87F
->Track not present in AccurateRip database.
Statistics
Read error : 0
Skipped (treated as error) : 0
Edge jitter error (maybe fixed) : 0
Atom jitter error (maybe fixed) : 0
Drift error (maybe fixed) : 0
Dropped bytes error (maybe fixed) : 0
Duplicated bytes error (maybe fixed) : 0

Track 06
Filename : /Users/kgpat/Desktop/Convert/PatGamesD1FLAC/06 James Horner - Strange Cargo.flac

CRC32 hash : 49CD4BA1
CRC32 hash (skip zero) : 28E2A554
AccurateRip v1 signature : EF62E04C
AccurateRip v2 signature : 872B442E
->Track not present in AccurateRip database.
Statistics
Read error : 0
Skipped (treated as error) : 0
Edge jitter error (maybe fixed) : 0
Atom jitter error (maybe fixed) : 0
Drift error (maybe fixed) : 0
Dropped bytes error (maybe fixed) : 0
Duplicated bytes error (maybe fixed) : 0

Track 07
Filename : /Users/kgpat/Desktop/Convert/PatGamesD1FLAC/07 James Horner - The Hit.flac

CRC32 hash : 4CD59921
CRC32 hash (skip zero) : 0A7CBF2C
AccurateRip v1 signature : C5B44696
AccurateRip v2 signature : D815B4FF
->Track not present in AccurateRip database.
Statistics
Read error : 0
Skipped (treated as error) : 0
Edge jitter error (maybe fixed) : 0
Atom jitter error (maybe fixed) : 0
Drift error (maybe fixed) : 0
Dropped bytes error (maybe fixed) : 0
Duplicated bytes error (maybe fixed) : 0

Track 08
Filename : /Users/kgpat/Desktop/Convert/PatGamesD1FLAC/08 James Horner - Hospital Vigil/Jack Returns to CIA/Studying Sean's File.flac

CRC32 hash : A33C159F
CRC32 hash (skip zero) : 8DD61FCF
AccurateRip v1 signature : A5CC00D3
AccurateRip v2 signature : 77E07D4F
->Track not present in AccurateRip database.
Statistics
Read error : 0
Skipped (treated as error) : 0
Edge jitter error (maybe fixed) : 0
Atom jitter error (maybe fixed) : 0
Drift error (maybe fixed) : 0
Dropped bytes error (maybe fixed) : 0
Duplicated bytes error (maybe fixed) : 0

Track 09
Filename : /Users/kgpat/Desktop/Convert/PatGamesD1FLAC/09 James Horner - Arrest of the Bombers.flac

CRC32 hash : 6CD0BED4
CRC32 hash (skip zero) : ADA202ED
AccurateRip v1 signature : BAEA99A9
AccurateRip v2 signature : 127D20A1
->Track not present in AccurateRip database.
Statistics
Read error : 0
Skipped (treated as error) : 0
Edge jitter error (maybe fixed) : 0
Atom jitter error (maybe fixed) : 0
Drift error (maybe fixed) : 0
Dropped bytes error (maybe fixed) : 0
Duplicated bytes error (maybe fixed) : 0

Track 10
Filename : /Users/kgpat/Desktop/Convert/PatGamesD1FLAC/10 James Horner - Putting the Pieces Together/Reading to Sally/Sean's Midnight Call.flac

CRC32 hash : 1FFB600F
CRC32 hash (skip zero) : 2060E731
AccurateRip v1 signature : 1EE33A56
AccurateRip v2 signature : B3D6B4BB
->Track not present in AccurateRip database.
Statistics
Read error : 0
Skipped (treated as error) : 0
Edge jitter error (maybe fixed) : 0
Atom jitter error (maybe fixed) : 0
Drift error (maybe fixed) : 0
Dropped bytes error (maybe fixed) : 0
Duplicated bytes error (maybe fixed) : 0

Track 11
Filename : /Users/kgpat/Desktop/Convert/PatGamesD1FLAC/11 James Horner - Girl in Photo/Cooley Escapes.flac

CRC32 hash : B21DC37B
CRC32 hash (skip zero) : 5305A16A
AccurateRip v1 signature : 7FBF7128
AccurateRip v2 signature : D84FC5B3
->Track not present in AccurateRip database.
Statistics
Read error : 0
Skipped (treated as error) : 0
Edge jitter error (maybe fixed) : 0
Atom jitter error (maybe fixed) : 0
Drift error (maybe fixed) : 0
Dropped bytes error (maybe fixed) : 0
Duplicated bytes error (maybe fixed) : 0

Track 12
Filename : /Users/kgpat/Desktop/Convert/PatGamesD1FLAC/12 James Horner - Two-Edged Surveillance.flac

CRC32 hash : A363D8F1
CRC32 hash (skip zero) : 3FE1ACC5
AccurateRip v1 signature : FB8EF01D
AccurateRip v2 signature : A6A2C9C1
->Track not present in AccurateRip database.
Statistics
Read error : 0
Skipped (treated as error) : 0
Edge jitter error (maybe fixed) : 0
Atom jitter error (maybe fixed) : 0
Drift error (maybe fixed) : 0
Dropped bytes error (maybe fixed) : 0
Duplicated bytes error (maybe fixed) : 0

Track 13
Filename : /Users/kgpat/Desktop/Convert/PatGamesD1FLAC/13 James Horner - Electronic Battlefield (Film Version).flac

CRC32 hash : CAC86B49
CRC32 hash (skip zero) : 937681EC
AccurateRip v1 signature : D2916454
AccurateRip v2 signature : BDD0D262
->Track not present in AccurateRip database.
Statistics
Read error : 0
Skipped (treated as error) : 0
Edge jitter error (maybe fixed) : 0
Atom jitter error (maybe fixed) : 0
Drift error (maybe fixed) : 0
Dropped bytes error (maybe fixed) : 0
Duplicated bytes error (maybe fixed) : 0

No errors occurred

End of status report
[CUETools log; Date: 23.06.2015 17:12:04; Version: 2.1.4]
[CTDB TOCID: ujxGeTKbxYPIj1XKuVJp_Mawoos-] found.
Track | CTDB Status
1 | (11/11) Accurately ripped
2 | (11/11) Accurately ripped
3 | (11/11) Accurately ripped
4 | (11/11) Accurately ripped
5 | (11/11) Accurately ripped
6 | (11/11) Accurately ripped
7 | (11/11) Accurately ripped
8 | (11/11) Accurately ripped
9 | (11/11) Accurately ripped
10 | (11/11) Accurately ripped
11 | (11/11) Accurately ripped
12 | (11/11) Accurately ripped
13 | (11/11) Accurately ripped
[AccurateRip ID: 0015aa90-00dbfdd5-b80ac50d] found.
Track [ CRC | V2 ] Status
01 [12b2cb06|6b7e824c] (00+14/14) Accurately ripped
02 [c81f09de|f0e6faf2] (00+14/14) Accurately ripped
03 [0cec4905|66ac954d] (00+14/14) Accurately ripped
04 [4c8ae182|852469e5] (00+14/14) Accurately ripped
05 [f8d8c225|9bcae87f] (00+14/14) Accurately ripped
06 [ef62e04c|872b442e] (00+14/14) Accurately ripped
07 [c5b44696|d815b4ff] (00+14/14) Accurately ripped
08 [a5cc00d3|77e07d4f] (00+14/14) Accurately ripped
09 [baea99a9|127d20a1] (00+14/14) Accurately ripped
10 [1ee33a56|b3d6b4bb] (00+14/14) Accurately ripped
11 [7fbf7128|d84fc5b3] (00+14/14) Accurately ripped
12 [fb8ef01d|a6a2c9c1] (00+14/14) Accurately ripped
13 [d2916454|bdd0d262] (00+14/14) Accurately ripped

Track Peak [ CRC32 ] [W/O NULL]
– 100,0 [EFFAEFAB] [6ABEE07C]
01 83,2 [8CF94CF5] [0F40E35B]
02 97,3 [F414DE12] [1DF3A8D0]
03 42,6 [2582552F] [43417EA0]
04 97,1 [413E7B83] [90A62870]
05 97,7 [A1528FC4] [6DB6BE98]
06 65,3 [49CD4BA1] [28E2A554]
07 98,8 [4CD59921] [0A7CBF2C]
08 96,7 [A33C159F] [8DD61FCF]
09 100,0 [6CD0BED4] [ADA202ED]
10 97,1 [1FFB600F] [2060E731]
11 97,9 [B21DC37B] [5305A16A]
12 96,4 [A363D8F1] [3FE1ACC5]
13 58,8 [CAC86B49] [937681EC]
foobar2000 1.2 / Dynamic Range Meter 1.1.1
log date: 2015-06-23 17:16:39

––––––––––––––––––––––––––––––––––––––––
Analyzed: James Horner / Patriot Games Expanded
––––––––––––––––––––––––––––––––––––––––

DR Peak RMS Duration Track
––––––––––––––––––––––––––––––––––––––––
DR13 -1.60 dB -18.83 dB 2:59 01-Main Title
DR13 -0.23 dB -18.23 dB 3:53 02-Attempt on the Royals
DR10 -7.41 dB -25.39 dB 2:41 03-CNN News Report/Sean's Interrogation
DR10 -0.25 dB -16.40 dB 1:46 04-Kevin Walks Away/Deadly Lover/Sean's Trial
DR15 -0.20 dB -20.41 dB 4:29 05-Sean Obsessing in Jail/Highland's Execution
DR9 -3.69 dB -17.21 dB 1:36 06-Strange Cargo
DR12 -0.10 dB -16.23 dB 8:11 07-The Hit
DR14 -0.29 dB -20.36 dB 3:38 08-Hospital Vigil/Jack Returns to CIA/Studying Sean's File
DR11 0.00 dB -13.45 dB 1:35 09-Arrest of the Bombers
DR12 -0.26 dB -20.48 dB 6:11 10-Putting the Pieces Together/Reading to Sally/Sean's Midnight Call
DR13 -0.18 dB -17.23 dB 3:39 11-Girl in Photo/Cooley Escapes
DR13 -0.31 dB -20.58 dB 1:59 12-Two-Edged Surveillance
DR13 -4.61 dB -24.18 dB 3:22 13-Electronic Battlefield (Film Version)
––––––––––––––––––––––––––––––––––––––––

Number of tracks: 13
Official DR value: DR12

Samplerate: 44100 Hz
Channels: 2
Bits per sample: 16
Bitrate: 723 kbps
Codec: FLAC
================================================================================
X Lossless Decoder version 20130602 (143.2)

XLD extraction logfile from 2013-07-07 12:43:03 -0500

Various Artists / Patriot Games Expanded

Used drive : HL-DT-ST DVDRW GA32N (revision KE06)
Media type : Pressed CD

Ripper mode : CDParanoia III 10.2
Disable audio cache : OK for the drive with a cache less than 2750KiB
Make use of C2 pointers : NO
Read offset correction : 103
Max retry count : 100
Gap status : Analyzed, Appended

TOC of the extracted CD
Track | Start | Length | Start sector | End sector
––––––––––––––––––––––––––––-
1 | 00:00:00 | 10:57:28 | 0 | 49302
2 | 10:57:28 | 05:28:01 | 49303 | 73903
3 | 16:25:29 | 04:15:72 | 73904 | 93100
4 | 20:41:26 | 02:34:00 | 93101 | 104650
5 | 23:15:26 | 01:49:66 | 104651 | 112891
6 | 25:05:17 | 03:24:12 | 112892 | 128203
7 | 28:29:29 | 01:25:45 | 128204 | 134623
8 | 29:54:74 | 02:06:42 | 134624 | 144115
9 | 32:01:41 | 03:28:49 | 144116 | 159764
10 | 35:30:15 | 01:35:18 | 159765 | 166907
11 | 37:05:33 | 01:58:52 | 166908 | 175809
12 | 39:04:10 | 04:15:04 | 175810 | 194938

AccurateRip Summary
Disc not found in AccurateRip DB.

All Tracks
Statistics
Read error : 0
Skipped (treated as error) : 0
Edge jitter error (maybe fixed) : 0
Atom jitter error (maybe fixed) : 0
Drift error (maybe fixed) : 0
Dropped bytes error (maybe fixed) : 0
Duplicated bytes error (maybe fixed) : 0

Track 01
Filename : /Users/kgpat/Desktop/Convert/PatGamesD2FLAC/01 James Horner - Assault On Ryan's House.flac
Pre-gap length : 00:02:00

CRC32 hash : 73003684
CRC32 hash (skip zero) : 397AE704
AccurateRip v1 signature : F9881ADB
AccurateRip v2 signature : 826EA39B
->Track not present in AccurateRip database.
Statistics
Read error : 0
Skipped (treated as error) : 0
Edge jitter error (maybe fixed) : 0
Atom jitter error (maybe fixed) : 0
Drift error (maybe fixed) : 0
Dropped bytes error (maybe fixed) : 0
Duplicated bytes error (maybe fixed) : 0

Track 02
Filename : /Users/kgpat/Desktop/Convert/PatGamesD2FLAC/02 James Horner - Boat Chase / Aftermath.flac

CRC32 hash : 1E4103CF
CRC32 hash (skip zero) : C5ABACE3
AccurateRip v1 signature : 70DC65E1
AccurateRip v2 signature : 0BD907C6
->Track not present in AccurateRip database.
Statistics
Read error : 0
Skipped (treated as error) : 0
Edge jitter error (maybe fixed) : 0
Atom jitter error (maybe fixed) : 0
Drift error (maybe fixed) : 0
Dropped bytes error (maybe fixed) : 0
Duplicated bytes error (maybe fixed) : 0

Track 03
Filename : /Users/kgpat/Desktop/Convert/PatGamesD2FLAC/03 James Horner - Closing Credits (Film Version).flac

CRC32 hash : FE426BE2
CRC32 hash (skip zero) : F562DBED
AccurateRip v1 signature : E3DBE3C4
AccurateRip v2 signature : 0C3C5B66
->Track not present in AccurateRip database.
Statistics
Read error : 0
Skipped (treated as error) : 0
Edge jitter error (maybe fixed) : 0
Atom jitter error (maybe fixed) : 0
Drift error (maybe fixed) : 0
Dropped bytes error (maybe fixed) : 0
Duplicated bytes error (maybe fixed) : 0

Track 04
Filename : /Users/kgpat/Desktop/Convert/PatGamesD2FLAC/04 James Horner - Harry's Game (Performed By Clannad).flac
Pre-gap length : 00:02:73

CRC32 hash : 1C85A889
CRC32 hash (skip zero) : 529F0852
AccurateRip v1 signature : DF920C52
AccurateRip v2 signature : 4E2F3D7B
->Track not present in AccurateRip database.
Statistics
Read error : 0
Skipped (treated as error) : 0
Edge jitter error (maybe fixed) : 0
Atom jitter error (maybe fixed) : 0
Drift error (maybe fixed) : 0
Dropped bytes error (maybe fixed) : 0
Duplicated bytes error (maybe fixed) : 0

Track 05
Filename : /Users/kgpat/Desktop/Convert/PatGamesD2FLAC/05 James Horner - Hospital Vgil (Alternate).flac
Pre-gap length : 00:03:27

CRC32 hash : 8584AC66
CRC32 hash (skip zero) : 4620C7F6
AccurateRip v1 signature : DCE1DD97
AccurateRip v2 signature : C4327B7B
->Track not present in AccurateRip database.
Statistics
Read error : 0
Skipped (treated as error) : 0
Edge jitter error (maybe fixed) : 0
Atom jitter error (maybe fixed) : 0
Drift error (maybe fixed) : 0
Dropped bytes error (maybe fixed) : 0
Duplicated bytes error (maybe fixed) : 0

Track 06
Filename : /Users/kgpat/Desktop/Convert/PatGamesD2FLAC/06 James Horner - Electronic Battlefield (Orchestra Only).flac

CRC32 hash : 4C48E8D9
CRC32 hash (skip zero) : A7AF8563
AccurateRip v1 signature : 78A9D53D
AccurateRip v2 signature : 751DA135
->Track not present in AccurateRip database.
Statistics
Read error : 0
Skipped (treated as error) : 0
Edge jitter error (maybe fixed) : 0
Atom jitter error (maybe fixed) : 0
Drift error (maybe fixed) : 0
Dropped bytes error (maybe fixed) : 0
Duplicated bytes error (maybe fixed) : 0

Track 07
Filename : /Users/kgpat/Desktop/Convert/PatGamesD2FLAC/07 J. P. Sousa - Source Cue: Washington Post March.flac
Pre-gap length : 00:03:59

CRC32 hash : E27B0835
CRC32 hash (skip zero) : BF9E226C
AccurateRip v1 signature : 05D79133
AccurateRip v2 signature : F8D365D2
->Track not present in AccurateRip database.
Statistics
Read error : 0
Skipped (treated as error) : 0
Edge jitter error (maybe fixed) : 0
Atom jitter error (maybe fixed) : 0
Drift error (maybe fixed) : 0
Dropped bytes error (maybe fixed) : 0
Duplicated bytes error (maybe fixed) : 0

Track 08
Filename : /Users/kgpat/Desktop/Convert/PatGamesD2FLAC/08 Traditional - Source Cue: Whelen's Jig.flac

CRC32 hash : A677BFE7
CRC32 hash (skip zero) : E8DA487C
AccurateRip v1 signature : 74BA85C3
AccurateRip v2 signature : BD8E87F7
->Track not present in AccurateRip database.
Statistics
Read error : 0
Skipped (treated as error) : 0
Edge jitter error (maybe fixed) : 0
Atom jitter error (maybe fixed) : 0
Drift error (maybe fixed) : 0
Dropped bytes error (maybe fixed) : 0
Duplicated bytes error (maybe fixed) : 0

Track 09
Filename : /Users/kgpat/Desktop/Convert/PatGamesD2FLAC/09 Traditional - Source Cue: The Hunt.flac

CRC32 hash : 4CDAB208
CRC32 hash (skip zero) : 573438E5
AccurateRip v1 signature : 35F31264
AccurateRip v2 signature : F93D1D84
->Track not present in AccurateRip database.
Statistics
Read error : 0
Skipped (treated as error) : 0
Edge jitter error (maybe fixed) : 0
Atom jitter error (maybe fixed) : 0
Drift error (maybe fixed) : 0
Dropped bytes error (maybe fixed) : 0
Duplicated bytes error (maybe fixed) : 0

Track 10
Filename : /Users/kgpat/Desktop/Convert/PatGamesD2FLAC/10 W.A.Mozart - Source Cue: Piano Trio In E-Flat, Op. 14 (K.498).flac

CRC32 hash : 32C7D0EC
CRC32 hash (skip zero) : 3BDB3BF3
AccurateRip v1 signature : 8B5D428D
AccurateRip v2 signature : 573063A6
->Track not present in AccurateRip database.
Statistics
Read error : 0
Skipped (treated as error) : 0
Edge jitter error (maybe fixed) : 0
Atom jitter error (maybe fixed) : 0
Drift error (maybe fixed) : 0
Dropped bytes error (maybe fixed) : 0
Duplicated bytes error (maybe fixed) : 0

Track 11
Filename : /Users/kgpat/Desktop/Convert/PatGamesD2FLAC/11 W.A.Mozart - Source Cue: Piano Sonata In B-Flat, Op. 17, No. 1 (K. 333).flac

CRC32 hash : 02DF2BAE
CRC32 hash (skip zero) : 3E62E5E3
AccurateRip v1 signature : 48DDE6F8
AccurateRip v2 signature : 4ACA8913
->Track not present in AccurateRip database.
Statistics
Read error : 0
Skipped (treated as error) : 0
Edge jitter error (maybe fixed) : 0
Atom jitter error (maybe fixed) : 0
Drift error (maybe fixed) : 0
Dropped bytes error (maybe fixed) : 0
Duplicated bytes error (maybe fixed) : 0

Track 12
Filename : /Users/kgpat/Desktop/Convert/PatGamesD2FLAC/12 James Horner - Source Cue: Closing Credits.flac
Pre-gap length : 00:02:47

CRC32 hash : BAA40A0E
CRC32 hash (skip zero) : 7CA5BC59
AccurateRip v1 signature : 2A69F86D
AccurateRip v2 signature : EF353804
->Track not present in AccurateRip database.
Statistics
Read error : 0
Skipped (treated as error) : 0
Edge jitter error (maybe fixed) : 0
Atom jitter error (maybe fixed) : 0
Drift error (maybe fixed) : 0
Dropped bytes error (maybe fixed) : 0
Duplicated bytes error (maybe fixed) : 0

No errors occurred

End of status report
[CUETools log; Date: 23.06.2015 17:12:14; Version: 2.1.4]
[CTDB TOCID: cQoTDVVm4thXeuNnK73JehAVfqs-] found.
Track | CTDB Status
1 | (12/12) Accurately ripped
2 | (12/12) Accurately ripped
3 | (12/12) Accurately ripped
4 | (12/12) Accurately ripped
5 | (12/12) Accurately ripped
6 | (12/12) Accurately ripped
7 | (12/12) Accurately ripped
8 | (12/12) Accurately ripped
9 | (12/12) Accurately ripped
10 | (12/12) Accurately ripped
11 | (12/12) Accurately ripped
12 | (12/12) Accurately ripped
[AccurateRip ID: 001778a9-00ca0ff7-ad0a270c] found.
Track [ CRC | V2 ] Status
01 [f9881adb|826ea39b] (00+14/14) Accurately ripped
02 [70dc65e1|0bd907c6] (00+14/14) Accurately ripped
03 [e3dbe3c4|0c3c5b66] (00+14/14) Accurately ripped
04 [df920c52|4e2f3d7b] (00+13/13) Accurately ripped
05 [dce1dd97|c4327b7b] (00+13/13) Accurately ripped
06 [78a9d53d|751da135] (00+13/13) Accurately ripped
07 [05d79133|f8d365d2] (00+13/13) Accurately ripped
08 [74ba85c3|bd8e87f7] (00+13/13) Accurately ripped
09 [35f31264|f93d1d84] (00+13/13) Accurately ripped
10 [8b5d428d|573063a6] (00+13/13) Accurately ripped
11 [48dde6f8|4aca8913] (00+13/13) Accurately ripped
12 [2a69f86d|ef353804] (00+13/13) Accurately ripped

Track Peak [ CRC32 ] [W/O NULL]
– 99,8 [82F085E1] [A64146E4]
01 99,8 [73003684] [397AE704]
02 98,9 [1E4103CF] [C5ABACE3]
03 90,1 [FE426BE2] [F562DBED]
04 75,9 [1C85A889] [529F0852]
05 42,1 [8584AC66] [4620C7F6]
06 58,6 [4C48E8D9] [A7AF8563]
07 97,3 [E27B0835] [BF9E226C]
08 97,1 [A677BFE7] [E8DA487C]
09 97,5 [4CDAB208] [573438E5]
10 40,9 [32C7D0EC] [3BDB3BF3]
11 53,9 [02DF2BAE] [3E62E5E3]
12 61,8 [BAA40A0E] [7CA5BC59]
foobar2000 1.2 / Dynamic Range Meter 1.1.1
log date: 2015-06-23 17:16:51

––––––––––––––––––––––––––––––––––––––––
Analyzed: J. P. Sousa / Patriot Games Expanded (1)
James Horner / Patriot Games Expanded (2-8)
Traditional / Patriot Games Expanded (9-10)
W.A.Mozart / Patriot Games Expanded (11-12)
––––––––––––––––––––––––––––––––––––––––

DR Peak RMS Duration Track
––––––––––––––––––––––––––––––––––––––––
DR14 -0.23 dB -15.82 dB 1:26 07-Source Cue: Washington Post March
DR11 -0.02 dB -14.69 dB 10:57 01-Assault On Ryan's House
DR10 -0.09 dB -15.16 dB 5:28 02-Boat Chase / Aftermath
DR13 -0.91 dB -19.23 dB 4:16 03-Closing Credits (Film Version)
DR11 -2.38 dB -17.72 dB 2:34 04-Harry's Game (Performed By Clannad)
DR10 -7.51 dB -27.08 dB 1:50 05-Hospital Vgil (Alternate)
DR14 -4.63 dB -24.59 dB 3:24 06-Electronic Battlefield (Orchestra Only)
DR13 -4.18 dB -22.56 dB 4:15 12-Source Cue: Closing Credits
DR16 -0.25 dB -18.45 dB 2:07 08-Source Cue: Whelen's Jig
DR15 -0.21 dB -17.50 dB 3:29 09-Source Cue: The Hunt
DR12 -7.75 dB -22.62 dB 1:35 10-Source Cue: Piano Trio In E-Flat, Op. 14 (K.498)
DR13 -5.35 dB -22.02 dB 1:59 11-Source Cue: Piano Sonata In B-Flat, Op. 17, No. 1 (K. 333)
––––––––––––––––––––––––––––––––––––––––

Number of tracks: 12
Official DR value: DR13

Samplerate: 44100 Hz
Channels: 2
Bits per sample: 16
Bitrate: 555 kbps
Codec: FLAC
================================================================================