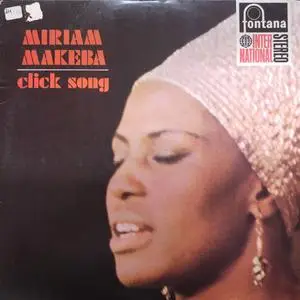 Miriam Makeba - Click Song (vinyl rip) (1968) {Fontana UK}
WEB Rip | FLAC (no log) | scans | 237 mb
MP3 CBR 320 kbps | RAR | 81 mb
Genre: world, African
Click Song
is the 1968 album by Miriam Makeba. This is taken from the UK pressing released by Fontana and is a vinyl rip.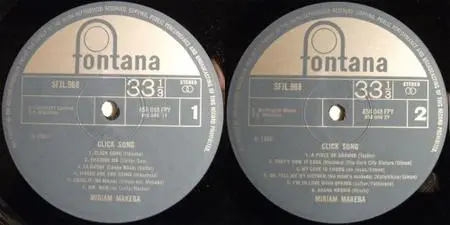 01. Click Song
02. Imagine Me
03. La Bushe
04. Where Are You Going
05. Charlie (Oh Mama)
06. Mr. Man
07. A Piece Of Ground
08. That's How It Goes (Ntsizwa)
09. My Love Is Young
10. Oh, Tell Me My Mother (Wa Thint'a Madoda)
11. I'm In Love With Spring
12. Akana Nkomo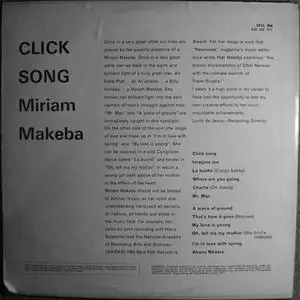 Thank you to the original uploader.