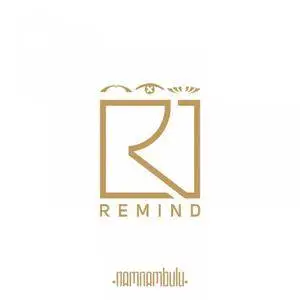 Namnambulu - Remind (2018)
MP3 CBR 320kbps | Tracks: 26 | 134:02 min | 307 Mb
Style: Electronic, Synthpop, Darkwave, EBM | Label: Infacted Recordings
Memories have been a steady companion of NamNamBulu from their very start until now. No wonder the song "Memories" has been the "kick off" for a strong career in the synth pop / future pop scene for Hernik Iversen and Vasi Vallis. With the release of "Remind" the band now launches a fully packed double CD with the legendary "Memories" ltd. edition, the hard to find "Blinded" E.P. and the follow up release "Expansion".
But that's not all, sound wizzard Vasi Vallis did manage to fully reconstruct their clubhits "Faces" and "Zeit" to give them a new modern and up to date sound. Two CDs for the price of one expanded with unreleased material and stylish artwork. Our first "must have" for 2018 for all fans of synth pop and future pop!
Tracklist:
01. Now Or Never 5:37
02. Ignorance 4:57
03. Surviving 7:13
04. Guardian Angel 5:03
05. Trapped 5:37
06. Nightmares 5:11
07. Now Or Never (Reconstructed) 5:09
08. Beaten (V.2.0) 5:21
09. Surviving (Outdated) 6:33
10. Ignorance (Perceive Mix) 4:37
11. Trapped (Unplugged) 2:46
12. Faces (2017) 4:40
13. Faces 6:20
14. Forgiving 5:09
15. Games 5:00
16. Perspective 4:47
17. Transcending 6:15
18. Zeit 5:06
19. Memories (Club Mix) 6:00
20. Memories (By Diskonnekted) 4:11
21. Memories (By Kartagon) 4:28
22. Memories (By No Comment) 3:46
23. Memories (By Observe & Control) 5:38
24. Memories (By Pearls Of Dew)5:08
25. Memories (By Vox Celesta) 4:25
26. Zeit (2017) 5:04