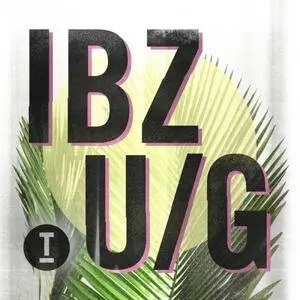 VA - Toolroom Ibiza Underground 2018 (2018)
MP3 CBR 320 kbps | 08:02:30 | 1,1 Gb
Genre: Electronic, House, Techno, Dance / Label: Toolroom
Continuing our journey to the underground dancefloors of the party capital, this year's 'Ibiza Underground' broaches new genres, discovering fresh talent, and edging further into Melodic, Lo-Fi and Leftfield, alongside the usual selection of Deep House, Tech House and Techno. Featuring new tracks from George FitzGerald, Bonobo, Peggy Gou, Lanark Artefax, Ross From Friends, Nic Fanciulli, Bicep, Kolsch, Solardo, Booka Shade, Frits Wentink, Fouk, Blondes, Leftwing & Kody, Scuba, Greymatter, Dale Howard, Hauswerks, DJ Sneak, Waifs & Strays and many more. Completing the package are two lovingly crafted full length DJ mixes; essential listening for the summer ahead.
Track List:
01. George Fitzgerald & Bonobo - Outgrown (Original Mix) 6:05
02. Ross From Friends - March (Original Mix) 6:56
03. Bicep - Rain (Original Mix) 5:51
04. Booka Shade - Papua Beach (Original Mix) 6:26
05. Peggy Gou - Han Jan (Original Mix) 6:21
06. Frits Wentink - Theme 5 (Original Mix) 6:40
07. Kolsch - Left Eye Left (Original Mix) 5:21
08. Blondes - Quality Of Life (Struction Remix) 6:55
09. Lanark Artefax - Touch Absence (Intimidating Stillness Mix) 5:19
10. Solardo & Wade - Everybody (Original Mix) 6:29
11. Leftwing & Kody - The Drums (Feat Jen Miras) 6:44
12. Will Easton - Technic (Original Mix) 6:37
13. Martyn - Feel The Magnetism (Original Mix) 5:34
14. Greymatter - Shot Clock (Original Mix) 6:00
15. Scuba & Scb - Bone (Original Mix) 4:17
16. Dj Sneak & Blakkat - Guttah Bucket (Original Mix) 6:40
17. Dale Howard - I Feel Like (Original Mix) 7:18
18. Franky Rizardo - Mercury (Original Mix) 6:42
19. Waifs & Strays - Bounce (Original Mix) 6:48
20. Will Taylor & Cera Alba - Verano (Original Mix) 6:37
21. Matrixxman - Horizon (Original Mix) 6:39
22. Betonkust & Palmbomen Ii - Leo/ Mirjam (Original Mix) 4:25
23. Nic Fanciulli - Saying (Feat Damon Albarn - Kolsch Remix) 7:41
24. Shedbug - Journeyman (Original Mix) 5:01
25. Circle Sky - The Light (Patrice Baumel Remix) 6:44
26. Raam - 7 (Skudge Remix) 6:20
27. Fouk - Cat Lady (Original Mix) 6:15
28. Massiande - Yesterday, Today, Forever (Original Mix) 4:51
29. Shane 54 - Pancakes For Breakfast (Original Mix) 6:13
30. Dj Dextro - Kromossom (Original Mix) 6:47
31. Del-30 - The 10th Rule (Original Mix) 7:45
32. Rich Wakley - Work For Love (Original Mix) 6:47
33. Sid Vaga & Herald - Be As One (Feat Roy Davis Jr - Nathan Barato Body2body Remix) 5:50
34. Pirate Copy - Para Dice (Prok & Fitch Remix) 6:04
35. Gorge & Homm - Black Coffee (Original Mix) 7:45
36. Hauswerks - Flash Life (Feat Solo Tamas) 6:23
37. Danvers - 1997 (Frits Wentink Remix) 6:04
38. Danny Howells - Seabirds (Original Mix) 6:31
39. Josh Butler - Nightshade (Original Mix) 6:44
40. Klangkuenstler - Block Party (Original Mix) 6:16
41. Weekend Heroes & Child - The Wild (Original Mix) 7:22
42. Mark Fanciulli - Moving On (Original Mix) 7:11
43. Space Food - House Nation (Original Mix) 6:21
44. Alex Kennon - Crazy Pee (Original Mix) 7:46
45. Frederick & Kusse - Under (Original Mix) 6:35
46. Dj Boris - On & On (Original Mix) 7:10
47. Joe Mesmar - Where Minds Escape (Original Mix) 8:15
48. Sis - The Module (Feat Benjamin Frnkln) 7:41
49. Loco & Jam - Moving Forward (Original Mix) 7:24
50. Axel Karakasis - Bullet (Original Mix) 6:56
51. Various - Ibiza Underground 2018 (Continuous Dj Mix 1) 1:19:26
52. Various - Ibiza Underground 2018 (Continuous Dj Mix 2) 1:17:37