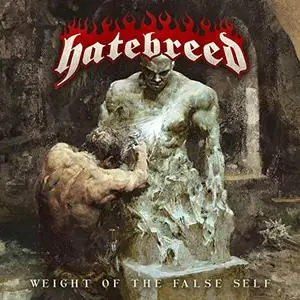 Hatebreed - Weight Of The False Self (2020)
U.S.A. | MP3 CBR 320 Kbps | 92 MB
Hardcore, Metalcore | Label : Nuclear Blast
With unflinching tenacity, the impenetrable heavy metal hardcore factory that is HATEBREED has brought forth yet another iron cast, sonic weapon with Weight Of The False Self. It comes as no surprise that their eighth, full length album is the result of the usual sweat and blood that have cemented HATEBREED's unique niche in the world of music for over two decades. Renowned for their ability to provide an intense and cathartic release for their fans, HATEBREED challenged their writing style through this album cycle in order to produce material that is exceptionally relatable in a contemporary world flooded with overstimulation, emotional dampening, and lack of social patience. "Weight Of The False Self' is a perfect representation of HATEBREED in 2020, a fresh onslaught of soon to be classics with all the elements that led you here since day one," explains guitarist Frank Novinec.