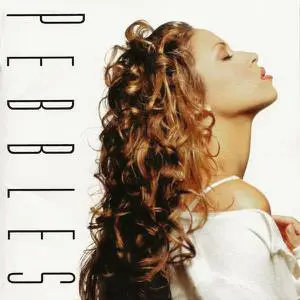 Pebbles - Straight From My Heart (Expanded Edition) (1995/2021)
WEB FLAC (tracks) - 430 MB | 1:03:39
R&B, Soul, Pop | Label: Geffen
Pebbles was at the height of her career in the late '80s, when she was following in the footsteps of Paula Abdul as a lightweight dance-pop diva. For most of the early '90s, her career had suffered as R&B fashions changed, embracing a harder, hip-hop influenced sound. With Straight from the Heart, Pebbles attempts to fit into the sound of the mid-'90s and the results are surprisingly successful. Although Pebbles' voice has improved over the years, developing into a seductive, silky instrument, Straight from the Heart is more of a showcase for her producers (including Puffy Combs and Organized Noize) than the singer herself. Featuring elements of jazz, funk, and hip-hop, the record is a diverse and soulful catalog of contemporary R&B; even when the songwriting is weak, the record sounds first-rate. Straight from the Heart may not have any single as strong as "Mercedes Boy," but it ranks among Pebbles' most consistent efforts.