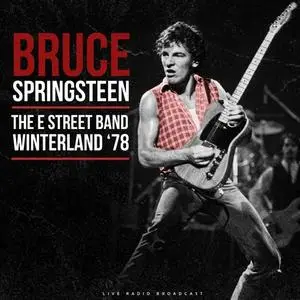 Bruce Springsteen & The E Street Band - Winterland '78 (2021)
MP3 320 kbps | 3:07:28 | 435 Mb
Genre: Rock / Label: Cult Legends
Bruce Springsteen once said he intended to make an album with words like Bob Dylan that sounded like Phil Spector where he sang like Roy Orbison, a nifty summary of many, but not all, of his artistic ambitions and a key to his appeal. Unlike any of the other singer/songwriters saddled with the appellation of "the new Dylan" in the early '70s, Springsteen never hid how he was raised on '60s AM radio. He loved rock & roll, whether it was the initial blast from the '50s or the mini-symphonies from the days before the Beatles or the garage rockers that surfaced in the wake of the British Invasion, and all this could be heard within his wild, wooly collective the E Street Band, a group who debuted on his second album, 1973's The Wild The Innocent & The E Street Shuffle, and who would support him through most of his career.
Track List:
01. Badlands (live)
02. Streets Of Fire (live)
03. Spirit In The Night (live)
04. Darkness On The Edge Of Town (live)
05. Factory (live)
06. The Promised Land (live)
07. Prove It All Night (live)
08. Racing In The Streets (live)
09. Thunder Road (live)
10. Jungleland (live)
11. Backstreets (live)
12. The Ties That Bind (live)
13. Santa Story (live)
14. Santa Claus Is Comin' To Town (live)
15. The Fever (live)
16. Fire (live)
17. Candy's Room (live)
18. Because The Night (live)
19. Point Blank (live)
20. Mona / Preacher's Daughter (live)
21. She's The One (live)
22. Rosalita (Come Out Tonight) (live)
23. Born to Run (live)
24. Detroit Medley (live)
25. 10th Avenue Freeze-Out (live)
26. Raise Your Hand (live)
27. Quarter to Three (live)