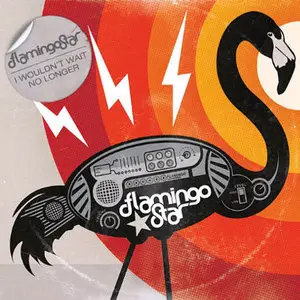 Flamingo Star - I Wouldn't Wait No Longer (2007)
Mp3 | VBR 320 Kbps | 144 Mb
Genre: Lo-Fi, freestyle, funk, house, latin, soul, lounge
While working as a professional keyboarder and trumpeter in various bands, Matthias Becker was able to gather inspirations and ideas for songs, to try his hand at various ideas, to discard, re-compose and thus allow his solo project FLAMINGO STAR to mature. It paid off. Thanks to his versatility and his affinity to the most diverse genres from House and Funk, via Dub and Lounge to (Nu) Jazz and Blues. Many years of musical experience between clubs, cocktail lounges and live shows have effortlessly flown into the "one-man-project with a built-in band" that is Flamingo Star. Becker is supported by many skilled musicians such as bass player Bernd "Margot" Gontarski (Spice, Mousse T.), guitarist Chico Wedig (Electric Universe, Vison) and jazz drummer Lars `Soulsurfer´ Heindorf. Vocal support was provided by De:Phazz singer Pat Appleton, Ex- Be singer Gregor Blumenthal and two Sugerhat colleagues, Marko Hauburg and Britta Erchinger. Even mastermind Matthias himself can be heard on one track, namely on the pre-release single "Since I met you"… With the help of an elegant Bossa-guitar and sharp horn sections, the opener "Smoothpipe" provides a swinging introduction to the album. With "Since I met you", Flamingo Star create an easy-going Disco House-Boogie, a chunky piece of ear candy that will make your arms and legs jiggle with delight. One of the most remarkable characteristics of Flamingo Star's music is its openness for influences from all parts of the world. Thus it happpens that bandoneon-sounds from Argentina meet Drum & Basslines à la Roni Size/Reprazent in "Tango Malaguena" and cater for a bustling grooving mixture. "Django's Dub" returns to Tango, but this time it is slowed down to Dub-speed. Care for some Caribbean Flavours? The salsa inspired "No puedo ver" proves that Matthias Becker is a trumpeter to be reckoned with. In "Baboo G", Indian retro-Flair meets a tight bass and a funky Clavinet. The same energy is transmitted by the album's title track "I wouldn´t wait no longer", a driving uptempo number with more a touch of Brown craziness. Don't be pooped by the title "Unhappy", because this Blues-tinged groove is anything but sad. If you consider yourself open-minded, here's a test: listen to the dis-oriental smokey Slow-Funk of "40 Thieves" at full throttle, certainly one of the more bizarre, yet tasteful tracks of the album. But FLAMINGO STAR also understand the more subtle forms of the genre. With tracks like "Timeless", "Piano" and "Sputnik", Becker creates some extremely stylish chilled-out tunes, islands of calmness in this multicoloured Beat Boutique.
Tracklist
01. Flamingo Star - Smoothpipe (4:45)
02. Flamingo Star - What A Great Day (4:30)
03. Flamingo Star - Since I Met You (4:17)
04. Flamingo Star - Djangos Dub (4:56)
05. Flamingo Star - Porque (5:23)
06. Flamingo Star - Tango Malaguena (3:43)
07. Flamingo Star - Baboo G (5:21)
08. Flamingo Star - Part I (4:00)
09. Flamingo Star - Part II (0:59)
10. Flamingo Star - Thieves (3:40)
11. Flamingo Star - A Nossa Separacao (5:11)
12. Flamingo Star - No Puedo Ver (4:10)
13. Flamingo Star - Timemachine (4:12)
14. Flamingo Star - Make My Day (4:02)
15. Flamingo Star - Unhappy (5:34)
16. Flamingo Star - Piano (4:10)
17. Flamingo Star - Everything Will Be Alright Tomorrow (6:46)
http://rapidshare.com/files/29...dn_t_Wait_No_Longer__2007_.rar