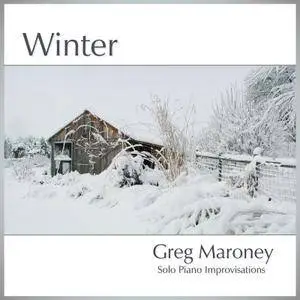 Greg Maroney - Winter (2018)
MP3 CBR 320kbps | Tracks: 9 | 49:21 min | 113 Mb
Style: New Age, Instrumental, Classical | Label: Hen House Records
"Winter" is the first CD of the "Seasons" series of original solo piano music. The music is contemplative, thoughtful, emotive and expressive of the diverse feelings winter awakens in us all. From intense winter storms to cold frosty windows to the black and white of snow, these songs are sure to touch your soul.
Each day's beautiful winter scenes became the inspiration for the music each night. These songs are all improvisations played late at night when there was nothing but quiet and my Steinway grand piano. Inspiration comes from the sound of the piano, the feel of the keys under my fingers, and hearing how winter sounds through the piano. The magic of music allows us to feel, imagine, and visualize the snow, cold, ice and natural beauty that lives in the heart of Winter.
Tracklist:
1. Winter Grey
2. Grandmother's Quilt
3. January
4. Hearthfire
5. Falling Snow
6. Frosted Panes
7. Northern Lights
8. Snowbound
9. Pale Dawn