Lhasa de Sela - Studio Albums 1998-2009 (3CD)
EAC | FLAC | Tracks (Cue&Log) ~ 858 Mb | Mp3 (CBR320) ~ 382 Mb | Scans included
Singer/Songwriter, Folk, World, Ethnic Fusion, Latin, Folk-Rock | Time: 02:23:55
Lhasa de Sela (September 27, 1972 – January 1, 2010), also known by the mononym Lhasa, was an American-born singer-songwriter who was raised in Mexico and the United States, and divided her adult life between Canada and France. Her first album, La Llorona, went platinum in Canada and brought Lhasa a Félix Award and a Juno Award. Collection includes: La Llorona (1998), The Living Road (2003) and Lhasa (2009).
Some might have seen Lhasa's first album, "La Llorona", as a curiosity, an exotic accident. The singer and songwriter appeared from nowhere in 1997 with an album that defied definition, capturing a Latin world of her own imagination born of an itinerant childhood spent between Mexico and the US. The music was both familiar and truly unique, a mix of ranchera music, Eastern European gypsy music, country, and popular songwriting, with intensely personal lyrics in Spanish, and a passionate vocal delivery. The album was written and produced in Montréal, and in many ways could not have been made anywhere else. These are songs inspired by a warm country but written in a cold one, with a Brontë-like romanticism, a wry and literate sense of humor, and moments of startling emotional rawness.

When they heard it, people from North America and Europe sighed and said "Ah, Mexico…", and Mexicans said, "What strange music! Where is she from?"

The album made its way through Canada, France, then through half of the world, winning prizes (including a Juno and a Felix) and selling more than 700,000 copies (a surprising accomplishment for a non-commercial, non-traditional Spanish-language album). "La Llorona" was so thoroughly embraced by its fans that it has become a modern classic of sorts, always under the radar, always being discovered by new admirers, always as surprising and familiar as it was when it first appeared 12 years ago.

When "The Living Road", Lhasa's second album was released in 2003 (almost seven years after her first), it immediately became clear that she had evaded the lure of self-imitation and had followed her muse instead. Her refusal to be boxed in -to succumb to the label of exoticism- was obvious in the choice of writing and singing in three languages, as well as in the tales that wound their way through this truly astonishing album. She was not only at home in Spanish, English and French, but was raw, personal and uncompromising in each. Moving from one idiom to another, from a sweet and feminine ranchera to a clacking gospel tune, from a spiraling, percussion-driven blues song to a gentle lullaby; her charisma and conviction holding it all together as if by magic.

"The Living Road" brought Lhasa to an even wider public and to greater acclaim. Audiences everywhere adopted her as their own. Her impassioned and hypnotic performances took her to hundreds of cities, from Mexico City to Istanbul. Songs from both of her albums were used in film and television, including The Sopranos, Madonna's documentary I Am Because We Are, the science fiction film Cold Souls and John Sayles' Casa de los Babys. Collaborations with other artists included work with Tindersticks, Patrick Watson, Arthur H. and many others. In 2005 the BBC's World Music Awards named Lhasa "Best Artist of the Americas".

Now, six years after the release of "The Living Road", she is back with an album simply called "Lhasa". A first listen reveals how apt the title is. Written and produced by Lhasa herself, recorded mostly live and entirely to tape, this third album feels like the work of a singer, songwriter, arranger, and producer coming into her own. And it couldn't have been recorded any other way - the attentiveness of the musicians to each other and to the singer is apparent in the subtle changes of intensity and tempo that are impossible in the world of click-tracks and composite takes. Here is music making and music recording, the old fashioned way: for real!

This album is a living, breathing specimen of that rare species of music, which unfolds itself without selling itself, which reaches out and pulls the listener in, effortlessly. Lhasa has accomplished something extraordinary here, and made it look easy.
The songs are all in English, the instrumentation is simple yet unusual - harp, guitar, pedal steel, bass, drums, piano. The melodies are familiar and irresistible, yet totally original. The lyrics are written in a strikingly transparent and image-laden English. The style draws from Country, Gospel, Blues and Folk, and manages to feel ancient without a hint of nostalgia, and modern without a drop of technological wizardry. The musicianship is daringly restrained and textured, the singing unforced, open, luminous.

Far from all of the sound and fury of the modern music business, Lhasa has been quietly going about becoming one of the most fascinating songwriters of her generation.



lhasadesela.com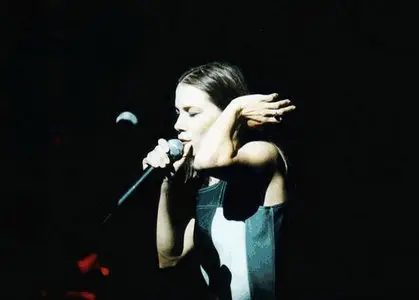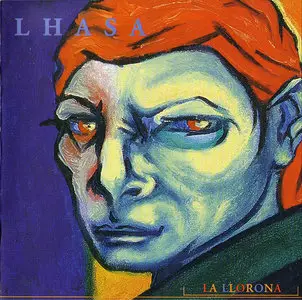 Lhasa - La Llorona (1998)
EAC | FLAC | Tracks (Cue&Log) ~ 262 Mb | Mp3 (CBR320) ~ 109 Mb
Label: Tôt Ou Tard | # 3984 22319 2 | Time: 00:49:19 | Scans included
La Llorona is a figure from Aztec mythology who is known to lure men with Siren songs, then turn them to stone as punishment for their evil ways. While Lhasa de Sela's delivery is not quite that powerful, this stunning debut album did win her the 1998 Juno Award as Best World Music artist. For good reason. Tags applied to Lhasa, like the oft-repeated "chanteuse" don't really capture her moody, ethereal voice. While comparisons to the likes of Edith Piaf are inevitable, they describe neither the texture of her vocals, the poetic sweep of her lyrics, nor the music she and collaborator Yves Desrosiers created for the album.

The songs on La Llorona are all in Spanish, which adds to the veil of mystery that is woven into every song, as Lhasa mines the rhythms and melodies of Latin folklore, poetry in the Andalusian tradition of Federico Garcia-Lorca, European gypsy and klezmer music, and norteño canciones along with more conventional French (and French-Canadian) café styles.

The opening cut, the smoky, desolate "De Cara la Pared (Face to the Wall)" makes the most of Desrosiers' musical saw and the violin of Mara Tremblay as Lhasa delivers a haiku-like plea of lost love. (In fact, all of de Sela's lyrics could stand alone on the printed page with the kind of poetic effect usually attributed to the likes of Bob Dylan, Leonard Cohen, and few others.) "La Celestina" moves to the rhythm of a campfire dance and the more prominent cry of the musical saw in addressing a wandering soul. "Desierto ("The Desert)" and "El Payande" are laments, romantically hypnotic. Almost too much so; de Sela verges here on a wallow. She pulls back from the brink with "Por Eso Me Quedo (That's Why I'm Staying)" and "Los Peces (The Fish)," two of the albums best cuts. The first is a sweet melodrama over a melody that flows like a minor-key norteño folk song. "Los Peces" is a folk song of Mexican origin, but de Sela makes it her own, turning a ballad about the Virgin Mary and the fish in the sea into a dervish dance. "Floricanto" (or "Flower Song") is a dreamy lament with hurdy-gurdy echoes. "Desdenosa (Disdainful)" is a whispery, dramatic, flamenco-tinged confessional, while both "Pajaro (The Bird)" and "Mi Vanidad (My Vanity)" are rolling-sea ruminations with gypsy accordion and klezmer clarinet.

The final selection, El Arbol de Olvido (The Tree of Forgetfulness), a somber dreamscape from Argentina, brings the album full circle, ending as it began, looking through a glass darkly.

The whole of La Llorona has a intensely mythic feel, rising and falling dramatic and exotic breaths – an invitation to darker mysteries, like the Siren songs of the album's namesake.



Review by Dave Fulmer, Allmusic.com
Tracklist:
01. De cara a la pared (04:15)
02. La celestina (04:47)
03. El desierto (03:53)
04. Por eso me quedo (03:51)
05. El Payande (03:32)
06. Los peces (03:51)
07. Floricanto (04:10)
08. Desdenosa (04:34)
09. El pajaro (03:58)
10. Mi vanidad (04:13)
11. El arbol del olvido (03:11)
EAC extraction logfile from 27. June 2007, 22:53 for CD
Lhasa / La Llorona

Used drive : PIONEER DVD-RW DVR-109 Adapter: 1 ID: 0
Read mode : Secure with NO C2, accurate stream, disable cache
Read offset correction : 48
Overread into Lead-In and Lead-Out : No

Used output format : C:\Program Files\Exact Audio Copy\flac-1.1.4-win\bin\flac.exe (User Defined Encoder)
128 kBit/s
Additional command line options : -V -8 -T "artist=%a" -T "title=%t" -T "album=%g" -T "date=%y" -T "tracknumber=%n" -T "genre=%m" %s

Other options :
Fill up missing offset samples with silence : Yes
Delete leading and trailing silent blocks : No
Native Win32 interface for Win NT & 2000


Track 1
Filename D:\Torrent\Lhasa - La Llorona (1998) [FLAC]\01 - De cara a la pared.wav

Pre-gap length 0:00:02.00

Peak level 100.0 %
Track quality 99.9 %
Test CRC 41109C52
Copy CRC 41109C52
Copy OK

Track 2
Filename D:\Torrent\Lhasa - La Llorona (1998) [FLAC]\02 - La celestina.wav

Peak level 100.0 %
Track quality 100.0 %
Test CRC F130A0C0
Copy CRC F130A0C0
Copy OK

Track 3
Filename D:\Torrent\Lhasa - La Llorona (1998) [FLAC]\03 - El desierto.wav

Peak level 100.0 %
Track quality 100.0 %
Test CRC 20795A80
Copy CRC 20795A80
Copy OK

Track 4
Filename D:\Torrent\Lhasa - La Llorona (1998) [FLAC]\04 - Por eso me quedo.wav

Pre-gap length 0:00:01.00

Peak level 100.0 %
Track quality 100.0 %
Test CRC 4BC90B6E
Copy CRC 4BC90B6E
Copy OK

Track 5
Filename D:\Torrent\Lhasa - La Llorona (1998) [FLAC]\05 - El Payande.wav

Pre-gap length 0:00:01.35

Peak level 100.0 %
Track quality 100.0 %
Test CRC 35CC542D
Copy CRC 35CC542D
Copy OK

Track 6
Filename D:\Torrent\Lhasa - La Llorona (1998) [FLAC]\06 - Los peces.wav

Pre-gap length 0:00:00.53

Peak level 100.0 %
Track quality 99.9 %
Test CRC F376BD47
Copy CRC F376BD47
Copy OK

Track 7
Filename D:\Torrent\Lhasa - La Llorona (1998) [FLAC]\07 - Floricanto.wav

Pre-gap length 0:00:00.50

Peak level 100.0 %
Track quality 99.9 %
Test CRC 2303E541
Copy CRC 2303E541
Copy OK

Track 8
Filename D:\Torrent\Lhasa - La Llorona (1998) [FLAC]\08 - Desdenosa.wav

Peak level 100.0 %
Track quality 100.0 %
Test CRC E7448DA0
Copy CRC E7448DA0
Copy OK

Track 9
Filename D:\Torrent\Lhasa - La Llorona (1998) [FLAC]\09 - El pajaro.wav

Peak level 100.0 %
Track quality 99.9 %
Test CRC A4A21A98
Copy CRC A4A21A98
Copy OK

Track 10
Filename D:\Torrent\Lhasa - La Llorona (1998) [FLAC]\10 - Mi vanidad.wav

Peak level 100.0 %
Track quality 100.0 %
Test CRC E62C73D1
Copy CRC E62C73D1
Copy OK

Track 11
Filename D:\Torrent\Lhasa - La Llorona (1998) [FLAC]\11 - El arbol del olvido.wav

Pre-gap length 0:00:02.08

Peak level 99.9 %
Track quality 100.0 %
Test CRC 48F8EE5E
Copy CRC 48F8EE5E
Copy OK

No errors occured


End of status report
foobar2000 1.2.1 / Dynamic Range Meter 1.1.1
log date: 2013-02-05 03:20:21

––––––––––––––––––––––––––––––––––––––––
Analyzed: Lhasa / La Llorona
––––––––––––––––––––––––––––––––––––––––

DR Peak RMS Duration Track
––––––––––––––––––––––––––––––––––––––––
DR9 0.00 dB -10.94 dB 4:15 01-De cara a la pared
DR9 0.00 dB -10.25 dB 4:48 02-La celestina
DR9 0.00 dB -11.69 dB 3:54 03-El desierto
DR8 0.00 dB -10.37 dB 3:51 04-Por eso me quedo
DR8 0.00 dB -10.13 dB 3:32 05-El Payande
DR8 0.00 dB -10.17 dB 3:52 06-Los peces
DR8 0.00 dB -11.18 dB 4:10 07-Floricanto
DR9 0.00 dB -12.08 dB 4:34 08-Desdenosa
DR9 0.00 dB -10.54 dB 3:59 09-El pajaro
DR8 0.00 dB -9.43 dB 4:13 10-Mi vanidad
DR9 -0.01 dB -12.68 dB 3:12 11-El arbol del olvido
––––––––––––––––––––––––––––––––––––––––

Number of tracks: 11
Official DR value: DR8

Samplerate: 44100 Hz
Channels: 2
Bits per sample: 16
Bitrate: 599 kbps
Codec: FLAC
================================================================================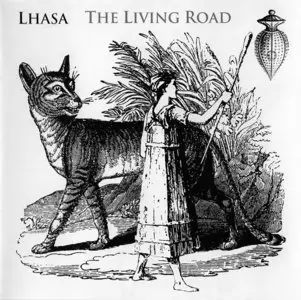 Lhasa - The Living Road (2003)
EAC | FLAC | Tracks (Cue&Log) ~ 304 Mb | Mp3 (CBR320) ~ 132 Mb | Scans included
Label: Tôt Ou Tard, Audiogram | # 5050467-0122-5-7 | Time: 00:49:46
Everyone knows that when you release your debut album, consisting of an assortment of sophisticated and worldly numbers performed in Spanish, and that album goes on to make a far bigger splash worldwide than anyone expected, the only sensible course of action is to…run away and join the circus? That's precisely what Lhasa de Sela did following the success of La Llorona: she joined with other members of her family, which always had a nomadic streak in it, and toured around Europe as part of a circus. Upon her return, she got to work on The Living Road, an album about travel, whether it be wheels upon the road, or through life itself. It's hard to say whether the experience of life on the road was the catalyst for the broadening of the writing this time out; there are songs in Spanish, French, and English this time out, but all three are languages that Lhasa was immersed in beforehand. Musically, it's a natural follow-up to La Llorona, drawing from many of the same traditional styles and blending them with more modern instrumentation into a very seamless, sophisticated, and sensual mélange, one that thankfully never tips over into the pretentious, condescending, or hokey. And then, of course, there's the real star of the show: Lhasa's voice, which is never short of gorgeous throughout. It's a fantastic follow-up release; hopefully, it won't mean another five-year wait while she hides out under the big top.



Review by Sean Carruthers, Allmusic.com
Tracklist:
01. Con Toda Palabra (04:29)
02. La maree haute (03:26)
03. Anywhere on this road (04:35)
04. Abro la ventana (04:03)
05. J'arrive a la ville (05:58)
06. La Frontera (03:02)
07. La confession (03:45)
08. Small Song (02:26)
09. My name (04:17)
10. Pa' Llegar a tu lado (04:31)
11. Para el fin del mundo el ano nuevo (04:23)
12. Soon this space will be too small (04:45)
EAC extraction logfile from 13. June 2007, 16:40 for CD
Lhasa / The Living Road

Used drive : HL-DT-STCD-RW GCE-8320B Adapter: 1 ID: 1
Read mode : Secure with NO C2, accurate stream, disable cache
Read offset correction : 12
Overread into Lead-In and Lead-Out : No

Used output format : C:\Program Files\Exact Audio Copy\flac-1.1.4-win\bin\flac.exe (User Defined Encoder)
128 kBit/s
Additional command line options : -V -8 -T "artist=%a" -T "title=%t" -T "album=%g" -T "date=%y" -T "tracknumber=%n" -T "genre=%m" %s

Other options :
Fill up missing offset samples with silence : Yes
Delete leading and trailing silent blocks : No
Native Win32 interface for Win NT & 2000


Track 1
Filename D:\Torrent\Lhasa - The Living Road (2003) [FLAC]\01 - Con Toda Palabra.wav

Pre-gap length 0:00:02.00

Peak level 97.7 %
Track quality 100.0 %
Test CRC 37396F5A
Copy CRC 37396F5A
Copy OK

Track 2
Filename D:\Torrent\Lhasa - The Living Road (2003) [FLAC]\02 - La maree haute.wav

Peak level 97.7 %
Track quality 99.9 %
Test CRC 063A0AB2
Copy CRC 063A0AB2
Copy OK

Track 3
Filename D:\Torrent\Lhasa - The Living Road (2003) [FLAC]\03 - Anywhere on this road.wav

Pre-gap length 0:00:01.57

Peak level 97.7 %
Track quality 100.0 %
Test CRC 06447489
Copy CRC 06447489
Copy OK

Track 4
Filename D:\Torrent\Lhasa - The Living Road (2003) [FLAC]\04 - Abro la ventana.wav

Peak level 97.7 %
Track quality 100.0 %
Test CRC F711F191
Copy CRC F711F191
Copy OK

Track 5
Filename D:\Torrent\Lhasa - The Living Road (2003) [FLAC]\05 - J'arrive a la ville.wav

Peak level 97.7 %
Track quality 100.0 %
Test CRC 7B05D5BD
Copy CRC 7B05D5BD
Copy OK

Track 6
Filename D:\Torrent\Lhasa - The Living Road (2003) [FLAC]\06 - La Frontera.wav

Pre-gap length 0:00:01.05

Peak level 97.7 %
Track quality 100.0 %
Test CRC DF83FB36
Copy CRC DF83FB36
Copy OK

Track 7
Filename D:\Torrent\Lhasa - The Living Road (2003) [FLAC]\07 - La confession.wav

Peak level 97.7 %
Track quality 100.0 %
Test CRC 792BA985
Copy CRC 792BA985
Copy OK

Track 8
Filename D:\Torrent\Lhasa - The Living Road (2003) [FLAC]\08 - Small Song.wav

Pre-gap length 0:00:01.70

Peak level 97.7 %
Track quality 99.9 %
Test CRC 30605993
Copy CRC 30605993
Copy OK

Track 9
Filename D:\Torrent\Lhasa - The Living Road (2003) [FLAC]\09 - My name.wav

Pre-gap length 0:00:01.22

Peak level 97.7 %
Track quality 100.0 %
Test CRC 17FFFE4B
Copy CRC 17FFFE4B
Copy OK

Track 10
Filename D:\Torrent\Lhasa - The Living Road (2003) [FLAC]\10 - Pa' Llegar a tu lado.wav

Pre-gap length 0:00:02.33

Peak level 88.0 %
Track quality 99.9 %
Test CRC C89B6E80
Copy CRC C89B6E80
Copy OK

Track 11
Filename D:\Torrent\Lhasa - The Living Road (2003) [FLAC]\11 - Para el fin del mundo el ano nuevo.wav

Peak level 97.7 %
Track quality 100.0 %
Test CRC 09BB2CB2
Copy CRC 09BB2CB2
Copy OK

Track 12
Filename D:\Torrent\Lhasa - The Living Road (2003) [FLAC]\12 - Soon this space will be too small.wav

Pre-gap length 0:00:02.11

Peak level 97.7 %
Track quality 100.0 %
Test CRC 2D363166
Copy CRC 2D363166
Copy OK

No errors occured


End of status report
foobar2000 1.2.1 / Dynamic Range Meter 1.1.1
log date: 2013-02-05 03:22:21

––––––––––––––––––––––––––––––––––––––––
Analyzed: Lhasa / The Living Road
––––––––––––––––––––––––––––––––––––––––

DR Peak RMS Duration Track
––––––––––––––––––––––––––––––––––––––––
DR8 -0.20 dB -10.54 dB 4:30 01-Con Toda Palabra
DR7 -0.20 dB -9.87 dB 3:26 02-La maree haute
DR9 -0.20 dB -11.86 dB 4:36 03-Anywhere on this road
DR7 -0.20 dB -9.19 dB 4:03 04-Abro la ventana
DR8 -0.20 dB -11.27 dB 5:59 05-J'arrive a la ville
DR9 -0.20 dB -10.92 dB 3:03 06-La Frontera
DR8 -0.20 dB -10.09 dB 3:45 07-La confession
DR7 -0.20 dB -9.63 dB 2:26 08-Small Song
DR8 -0.20 dB -10.21 dB 4:17 09-My name
DR12 -1.10 dB -16.45 dB 4:32 10-Pa' Llegar a tu lado
DR7 -0.20 dB -9.73 dB 4:24 11-Para el fin del mundo el ano nuevo
DR9 -0.20 dB -12.73 dB 4:45 12-Soon this space will be too small
––––––––––––––––––––––––––––––––––––––––

Number of tracks: 12
Official DR value: DR8

Samplerate: 44100 Hz
Channels: 2
Bits per sample: 16
Bitrate: 632 kbps
Codec: FLAC
================================================================================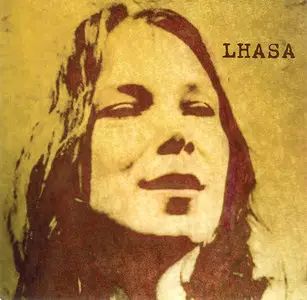 Lhasa - Lhasa (2009)
EAC | FLAC | Tracks (Cue&Log) ~ 292 Mb | Mp3 (CBR320) ~ 141 Mb
Label: Warner Bros. | # 2564690483 | Time: 00:49:49 | Scans included
Lhasa takes her time in crafting her music and this, her third album and first all-English-language effort, comes six years after her second opus, The Living Road. Since her debut album, La Llorona, included arrangements that drew on ranchera and Gypsy music, the singer was classified as a world music artist. The influences from other cultures are surely there, but Lhasa isn't that easy to pigeonhole. Alongside the world music you could hear the influences of American, Canadian, and Mexican folk; French chanson; and pop that was more worldly than world music. The Living Road followed the same template with the "world" influences less obvious, despite lyrics in French, Spanish, and English. The international flavor is even more subtle on Lhasa, without vanishing entirely. As should be obvious by now, Lhasa is a subtle artist; her impact slowly creeps up on you. The songs on the album all deal with love, usually of the obsessive, hopeless, and doomed variety, and even at her most seductive, as on the subtle rock/tango "The Lonely Spider," her vocals hint at grief and despair. The song's Latin standup bassline and a subtle chiming rock guitar that's even quieter than the singer's voice combine with a muted tango beat to give the song a deeply melancholy air. "Is Anything Wrong" is a bluesy pop song with a haunting melody carried by Lhasa's melisma-drenched vocals. Pedal steel supplies a mournful accent and flamenco handclaps mixed down to the edge of audibility give the song a subtle drive as the singer contemplates the unknowable mysteries of love. "What Kind of Heart" has a vague Eastern European feel; "A Fish on Land" is a folk fable that sounds like ambient flamenco; and "1001 Nights" features Pop Staples-style twang-drenched electric gospel guitar and another languid, slightly anguished vocal.

There are two songs that are marginally louder. "Rising" is built on the familiar I-IV-V turnaround that was the basis of thousands of hits in the '50s. There's no chorus – just a relentless repetition of the lead line played on classical harp and Lhasa's mournful vocal. Ghostly backing vocals and what sounds like toy piano play in the background to give the piece an eerie vibe. "Fool's Gold," a country song with what sounds like a banjo that was recorded underwater, has a hint of pedal steel and some stirring country harmonies. The images of betrayal and infidelity make it a perfect country tune, and could strike gold with a slicker, more commercial arrangement. The albums closes with "Anyone and Everyone" a folk-like ballad with Dobro, bass, and occasional hits on a snare accompanying a meditation on fearlessness that nonetheless sounds desolate and hopeless. As on her previous albums, the subtle beauty of Lhasa's art unfolds slowly, taking you deeper into her vision with each listen. The tempos on Lhasa are measured and Lhasa herself never sings much above a whisper, but the power of her singing and the beauty of the songs are undeniable.



Review by J. Poet, Allmusic.com
Tracklist:
01. Is Anything Wrong (03:55)
02. Rising (03:48)
03. Love Came Here (03:51)
04. What Kind Of Heart (05:05)
05. Bells (05:03)
06. Fool's Gold (03:01)
07. A Fish On Land (03:59)
08. Where Do You Go (04:28)
09. The Lonely Spider (03:17)
10. 1001 Nights (03:52)
11. I'm Going In (06:39)
12. Anyone And Everyone (02:45)
Exact Audio Copy V0.99 prebeta 4 from 23. January 2008

EAC extraction logfile from 5. January 2010, 18:55

Lhasa / Lhasa

Used drive : SONY DVD-ROM DDU1615 Adapter: 3 ID: 1

Read mode : Secure
Utilize accurate stream : Yes
Defeat audio cache : Yes
Make use of C2 pointers : No

Read offset correction : 6
Overread into Lead-In and Lead-Out : No
Fill up missing offset samples with silence : Yes
Delete leading and trailing silent blocks : No
Null samples used in CRC calculations : Yes
Used interface : Installed external ASPI interface
Gap handling : Appended to previous track

Used output format : User Defined Encoder
Selected bitrate : 256 kBit/s
Quality : High
Add ID3 tag : No
Command line compressor : C:\Program Files\Exact Audio Copy\Flac\flac.exe
Additional command line options : -8 -V -T "ARTIST=%a" -T "TITLE=%t" -T "ALBUM=%g" -T "DATE=%y" -T "TRACKNUMBER=%n" -T "GENRE=%m" -T "COMMENT=EAC FLAC -8" %s


TOC of the extracted CD

Track | Start | Length | Start sector | End sector
––––––––––––––––––––––––––––-
1 | 0:00.00 | 3:55.37 | 0 | 17661
2 | 3:55.37 | 3:48.71 | 17662 | 34832
3 | 7:44.33 | 3:51.29 | 34833 | 52186
4 | 11:35.62 | 5:05.28 | 52187 | 75089
5 | 16:41.15 | 5:03.57 | 75090 | 97871
6 | 21:44.72 | 3:01.41 | 97872 | 111487
7 | 24:46.38 | 3:59.16 | 111488 | 129428
8 | 28:45.54 | 4:28.60 | 129429 | 149588
9 | 33:14.39 | 3:17.43 | 149589 | 164406
10 | 36:32.07 | 3:52.12 | 164407 | 181818
11 | 40:24.19 | 6:39.57 | 181819 | 211800
12 | 47:04.01 | 2:45.24 | 211801 | 224199


Track 1

Filename E:\Rips\01 - Is Anything Wrong.wav

Pre-gap length 0:00:02.00

Peak level 98.8 %
Track quality 100.0 %
Test CRC 661F6966
Copy CRC 661F6966
Accurately ripped (confidence 18) [743D4613]
Copy OK

Track 2

Filename E:\Rips\02 - Rising.wav

Peak level 98.8 %
Track quality 100.0 %
Test CRC 32559211
Copy CRC 32559211
Accurately ripped (confidence 18) [05F5A4AE]
Copy OK

Track 3

Filename E:\Rips\03 - Love Came Here.wav

Peak level 98.8 %
Track quality 100.0 %
Test CRC F9C60FAA
Copy CRC F9C60FAA
Accurately ripped (confidence 18) [C76B8336]
Copy OK

Track 4

Filename E:\Rips\04 - What Kind Of Heart.wav

Peak level 98.8 %
Track quality 100.0 %
Test CRC 9BC76E65
Copy CRC 9BC76E65
Accurately ripped (confidence 18) [1EA50759]
Copy OK

Track 5

Filename E:\Rips\05 - Bells.wav

Peak level 98.8 %
Track quality 100.0 %
Test CRC E2CC7393
Copy CRC E2CC7393
Accurately ripped (confidence 18) [979B1C93]
Copy OK

Track 6

Filename E:\Rips\06 - Fool's Gold.wav

Peak level 98.8 %
Track quality 100.0 %
Test CRC C31E5122
Copy CRC C31E5122
Accurately ripped (confidence 18) [8712980E]
Copy OK

Track 7

Filename E:\Rips\07 - A Fish On Land.wav

Peak level 98.8 %
Track quality 100.0 %
Test CRC 0AAF787B
Copy CRC 0AAF787B
Accurately ripped (confidence 18) [1F4EEC71]
Copy OK

Track 8

Filename E:\Rips\08 - Where Do You Go.wav

Peak level 98.8 %
Track quality 100.0 %
Test CRC 06F6BA45
Copy CRC 06F6BA45
Accurately ripped (confidence 18) [31090C20]
Copy OK

Track 9

Filename E:\Rips\09 - The Lonely Spider.wav

Peak level 98.8 %
Track quality 99.9 %
Test CRC C285D036
Copy CRC C285D036
Accurately ripped (confidence 18) [8097601D]
Copy OK

Track 10

Filename E:\Rips\10 - 1001 Nights.wav

Peak level 97.7 %
Track quality 100.0 %
Test CRC 2B4C7361
Copy CRC 2B4C7361
Accurately ripped (confidence 18) [3F9640C3]
Copy OK

Track 11

Filename E:\Rips\11 - I'm Going In.wav

Peak level 98.8 %
Track quality 100.0 %
Test CRC B909ECE3
Copy CRC B909ECE3
Accurately ripped (confidence 18) [3402FC2D]
Copy OK

Track 12

Filename E:\Rips\12 - Anyone And Everyone.wav

Peak level 95.9 %
Track quality 100.0 %
Test CRC 976188A1
Copy CRC 976188A1
Accurately ripped (confidence 18) [B3A775D7]
Copy OK


All tracks accurately ripped

No errors occurred

End of status report
foobar2000 1.2.1 / Dynamic Range Meter 1.1.1
log date: 2013-02-05 03:21:15

––––––––––––––––––––––––––––––––––––––––
Analyzed: Lhasa / Lhasa
––––––––––––––––––––––––––––––––––––––––

DR Peak RMS Duration Track
––––––––––––––––––––––––––––––––––––––––
DR8 -0.10 dB -11.92 dB 3:55 01-Is Anything Wrong
DR9 -0.10 dB -11.78 dB 3:49 02-Rising
DR10 -0.10 dB -11.84 dB 3:51 03-Love Came Here
DR11 -0.10 dB -16.16 dB 5:05 04-What Kind Of Heart
DR10 -0.10 dB -12.83 dB 5:04 05-Bells
DR7 -0.10 dB -9.80 dB 3:02 06-Fool's Gold
DR9 -0.10 dB -12.32 dB 3:59 07-A Fish On Land
DR8 -0.10 dB -10.79 dB 4:29 08-Where Do You Go
DR10 -0.10 dB -11.34 dB 3:18 09-The Lonely Spider
DR12 -0.20 dB -16.13 dB 3:52 10-1001 Nights
DR11 -0.10 dB -15.35 dB 6:40 11-I'm Going In
DR10 -0.36 dB -13.55 dB 2:45 12-Anyone And Everyone
––––––––––––––––––––––––––––––––––––––––

Number of tracks: 12
Official DR value: DR10

Samplerate: 44100 Hz
Channels: 2
Bits per sample: 16
Bitrate: 766 kbps
Codec: FLAC
================================================================================