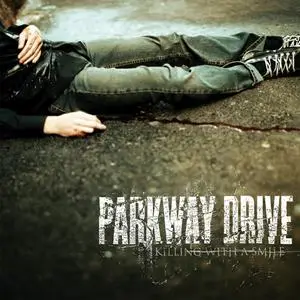 Parkway Drive - Killing With A Smile (2005)
Australia | MP3 CBR 320 Kbps | 94 MB
Metalcore | Label : Epitaph Records
Killing with a Smile is the debut studio album by Australian metalcore band Parkway Drive. It was released on 12 September 2005 through Resist and Epitaph Records, and was produced by Adam Dutkiewicz. It was recorded in May 2005, over a period of just two weeks. It is the only album to feature bassist Shaun Cash.
Tracklist:
1 Gimme A D
2 Anasasis (Xenophontis)
3 Pandora
4 Romance Is Dead
5 Guns For Show, Knives For A Pro
6 Blackout
7 Picture Perfect, Pathetic
8 It's Hard To Speak Without A Tongue
9 Mutiny
10 Smoke 'Em If Ya Got 'Em
11 A Cold Day In Hell
Total playing time 39:43