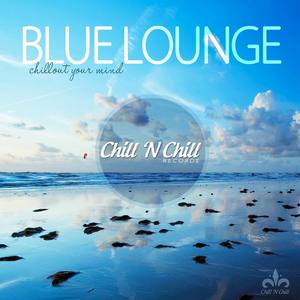 VA - Blue Lounge (Chillout Your Mind) (2019)
MP3 320 kbps | 01:49:21 | 252 Mb
Genre: Chillout, Lounge / Label: Chill 'N Chill Records
Blue Lounge 24 specially selected tracks for relaxation and enjoyment. Deep melodies from the famous world artists such as Michael E, Project Blue Sun, Lazy Grooves, Roberto Sol, Moreza, Marga Sol, DJ Rostej, Ingo Herrmann and many others. Musical creations in the chillwave/ambient style that fulfill your heart. Blue Lounge Chillout Your Mind is designed and signed as a reference on your choice of several exchangers file.
Track List:
01. Project Blue Sun - El Sonido Del Mar (Original Mix) 5:36
02. Lazy Grooves - Ocean Wave (Soul Avenue's Lullaby Rmx) 5:08
03. Johannes Huppertz - Just Breathe (Original Mix) 4:08
04. Moreza - Rahu (Original Mix) 2:10
05. Project Blue Sun - Color Del Amor (Original Mix) 5:09
06. Roberto Sol - Remember That Day (Original Mix) 4:40
07. Dj Rostej - Long Way (Original Mix) 4:46
08. Luis Hermandez - Hold Me In Your Arms (Original Mix) 4:08
09. Steven Solveig - Answers (Original Mix) 3:47
10. Marga Sol - Love Affair (Original Mix) 5:10
11. Elmara - Ambient Del Sur (Original Mix) 4:08
12. Sky Spirit, Wav-E - Alnilam (Original Mix) 6:06
13. Johannes Huppertz - Bitter Symphonie (Original Mix) 4:35
14. Marga Sol - Heaven (Pier-O Love Mix) 5:23
15. Reve De Cabaret - Walking On The Borderline (Original Mix) 4:11
16. Marie Therese - Gin & Tonic (Pier-O Bossa Chill Mix) 5:08
17. Wav-E - The Perfect Sunrise (Original Mix) 4:30
18. Luorchestra - Odamare (Original Mix) 4:27
19. Soulavenue - Swept Away (Original Mix) 4:54
20. Michael E - From Within Me (Original Mix) 6:18
21. Sky Spirit - Beautiful Day (Original Mix) 4:58
22. Ingo Herrmann - Nature View (Original Mix) 2:27
23. Deeper Sublime - Buddha Cafe (Original Mix) 2:35
24. Michael E Music - Clouds (Original Mix) 5:00