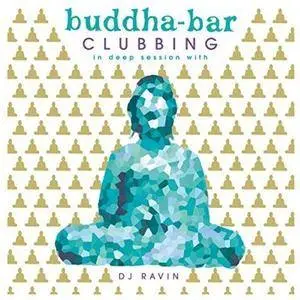 VA - Buddha Bar Clubbing Vol.2 (2017)
MP3 CBR 320 kbps | 01:24:55 | 203 Mb
Genre: Downtempo, Lounge, Chillout / Label: George V France
Copied but never equaled for more than 20 years for its ambience Lounge, the Buddha-Bar is also precursor of the World and Electro music. Whether with Claude Challe in the late 90s or today with Ravin, electro has always had a special place in the musical selection of the Buddha-Bar. It is therefore naturally that George V Records has decided since last year to focus on the club side by dedicating a 100% Electro compilation. For this second installment, DJ Ravin, a resident dj since the opening and Ambassador of the Buddha-Bar evenings around the world has selected the best of electro deep with South American accents. You will find titles resolutely deep, rich in Peruvian, Brazilian Colombian or Argentine sounds. As usual, Ravin will make you discover talents like Christos Fourkis with the title "Doumasi" or Damian Lazarus and the Ancient Moons, sublimating them to the Adriatic tube "Soul valley".
Track List:
1. Armen Miran - Precious Story
2. Pochill - Francesca Road (DJ Pippi & Kenneth Bager Remix)
3. Danny Darko - My Favourite (Ansen Remix)
4. Calavera & Manya - Seta (ft Maja Aleksic )
5. Ensaime - Ektara
6. Carlos Francisco - Can You Feel It (Original Afro Samba Mix)
7. Deep Fried Dub - Kryptology (ft Dub Princess) (Isaac Chambers Remix)
8. Hyenah - The Idea (ft Lazarusman) (Frankey & Sandrino Remix)
9. Cristian Poow / Zonato Silva - Parting Glass (Original Mix)
10. Daniel Falkenberg - Summer Heat (ft Mathew Kay & Heavy Violin)
11. Jonas Rathsman - Complex (ft Josef Salvat) (Serge Devant Remix)
12. Addvibe, Tamba Benoit - Akabe (DJ Fudge Remix)
13. Henri Texier - Les là - bas (Bonobo Remix)
14. Balduin - Mister Mister