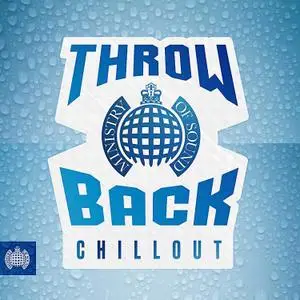 VA - Ministry Of Sound: Throwback Chillout (2019)
MP3 320 kbps | 4:10:29 | 588 Mb
Genre: Chillout / Label: Ministry Of Sound
Ministry of Sound proudly presents Throwback Chillout, featuring 3CDs of blissful timeless beats that have served as staple selections in the hugely popular Chilled albums by Ministry of Sound. Cool and chilled-out classics carefully selected give the album a sublime and laid-back listening experience. The album includes iconic tracks from artists such as Groove Armada, Jamiroquai, Duke Dumont, Rui Da Silva, Jakatta, Chris Malinchak, Chicane, Röyksopp, and many, many more.
Track List:
Disc: 1
1. Groove Armada - At the River - Groove Armada
2. Chris Malinchak - So Good to Me - Chris Malinchak
3. Zero 7 feat. Sia & Sophie Barker - Destiny - Zero 7 feat. Sia & Sophie Barker
4. Kinobe - Slip into Something More Comfortable - Kinobe
5. Morcheeba - The Sea - Morcheeba
6. Leftfield - Melt (Remastered) - Leftfield
7. Bent feat. Zoë Johnston - Swollen - Bent feat. Zoë Johnston
8. Parra for Cuva feat. Anna Naklab - Wicked Games - Parra for Cuva feat. Anna Naklab
9. Mr. Probz - Waves (Robin Schulz Edit) - Mr. Probz
10. Klangkarussell Feat. Will Heard - Sonnentanz (Sun Don't Shine) - Klangkarussell feat. Will Heard
11. Le Youth - C O O L - Le Youth / Cassie
12. Roger Sanchez - Another Chance - Roger Sanchez / Toto
13. X-Press 2 feat. David Byrne - Lazy - X-Press 2 feat. David Byrne
14. Hot Natured - Benediction - Hot Natured
15. Bondax - All I See - Bondax
16. Jamie Woon - Night Air - Jamie Woon
17. Jamiroquai - Corner Of The Earth - Jamiroquai
18. Everything But The Girl - Missing (2013 Remaster) - Everything But The Girl
19. Enigma - Sadeness Part I - Enigma
20. Smoke City - Underwater Love - Smoke City / Luiz Bonfá
Disc: 2
1. Faithless - Drifting Away - Faithless
2. Jakatta - American Dream - Jakatta
3. Blaze - Lovelee Dae - Blaze
4. Bonobo - Cirrus - Bonobo
5. Röyksopp - Eple - Röyksopp
6. 808 State - Pacific State - 808 State
7. Duke Dumont - Ocean Drive - Duke Dumont
8. Three Drives On A Vinyl - Greece 2000 (Moonwatchers Remix) [Lounge Edit] - Three Drives On A Vinyl
9. Shakedown - At Night (Afterlife Mix) - Shakedown
10. DB Boulevard - Point Of View (T&F Crushed Broggio Radio Edit) - DB Boulevard
11. Planet Funk - Chase The Sun - Planet Funk
12. Rank 1 - Airwave (Sunset Mix) - Rank 1
13. Energy 52 - Café Del Mar (Michael Woods Remix) - Energy 52
14. The Thrillseekers - Synaesthesia (Alaska Sunset Mix) [Lounge Edit] - The Thrillseekers
15. Electribe 101 - Talking with Myself '98 (Canny Edit) - Electribe 101
16. G Club Presents Banda Sonora - Guitarra G (Chill Out Mix) - G Club Presents Banda Sonora
17. Klingande - Jubel - Klingande
18. Sunscreem - Perfect Motion (Boys Own Mix) - Sunscreem
19. Deepest Blue - Deepest Blue - Deepest Blue
20. Rui Da Silva feat. Cassandra - Touch Me - Rui Da Silva feat. Cassandra
Disc: 3
1. William Orbit - Barber's Adagio for Strings - William Orbit
2. Chicane - Offshore - Chicane
3. Groove Armada - Healing - Groove Armada
4. Olive - Miracle - Olive
5. Goldfrapp - Utopia (Genetically Enriched) - Goldfrapp
6. FC Kahuna - Hayling - FC Kahuna
7. Nightmares On Wax - You Wish - Nightmares On Wax
8. he Stone Roses - Shoot You Down (The Soul Hooligan Remix) - The Stone Roses
9. Fleetwood Mac - Albatross - Fleetwood Mac
10. José González - Heartbeats - José González
11. Primal Scream - Higher Than the Sun (Higher Than the Orb Mix) - Primal Scream
12. All Saints - Pure Shores - All Saints
13. Heather Small - Proud - Heather Small
14. Campsite Dream - Crush - Campsite Dream
15. Finlay Quaye & William Orbit - Dice - Finlay Quaye & William Orbit
16. Lamb - Gorecki - Lamb
17. Texas - Inner Smile - Texas
18. St Germain - Sure Thing - St Germain
19. The Blow Monkeys - La Passionara (12"" Version) - The Blow Monkeys
20. The Beloved - Sweet Harmony - The Beloved