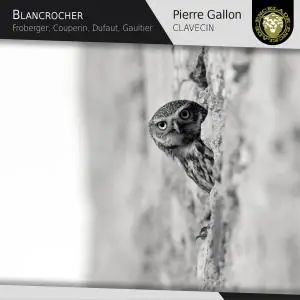 Pierre Gallon - Blancrocher - L'Offrande (2020)
WEB FLAC (tracks+booklet) - 462 MB | Tracks: 25 | 77:40 min
Style: Classical | Label: L'encelade
The programme for Pierre Gallon's new record enjoys the high patronage of a gentleman who was famous in Parisian musical circles in the first half of the 17th century, a certain Charles Fleury Sieur de Blancrocher (1605-1652). Although he was much admired as a lutenist in his own time, he never took the instrument up professionally. We know relatively little about his life - merely that he became friends with the harpsichordist Johann Jakob Froberger (1616-1667)… and then that he died in rather comical circumstances, falling down his own stairs in the aforesaid Mr Froberger's presence. Finally, he has left us a single piece, for the lute - L'Offrande (The Offering), which is to be found in two major sources from the period.