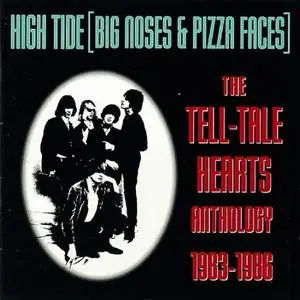 The Tell-Tale Hearts - High Tide - Big Noses And Pizza Faces: Anthology 1983-1986 (1994)
FLAC (tracks) - 407 MB
58:07 | Rock, Garage Rock | Label: Voxx Records
A VOXX classic release back in stock!!!21 cuts complilation,including 9 previously unreleased,highlight this killer compilation from San Diego's eighties version of the Shadows Of Knight. Back in the days of the mid-80s "garage revival" scene that revolved around the Cavern Club,there was no doubt that the Tell-Tale Hearts led the pack of "paisley underground" bands that were popping up everywhere.