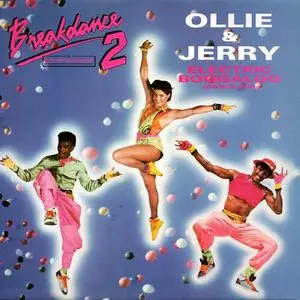 Ollie & Jerry - Electric Boogaloo (Dance Mix) (UK 12" single) (vinyl rip) (1984) {Polydor}
Vinyl Rip | FLAC (no CUE or log) | scans | 117 mb
MP3 CBR 320kbps | RAR | 39 mb
Genre: R&B, soul, synth-pop, electro
"Electric Boogaloo" was the 1984 single by California soul music duo Ollie & Jerry, performing the theme song to
Breakdance 2: Electric Boogaloo
, known as
Breakin' 2: Electric Boogaloo
in the United States. This UK promo 12" single features the dance mix plus an instrumental, along with "Physical Clash" that is also an instrumental. This was released by Polydor Records.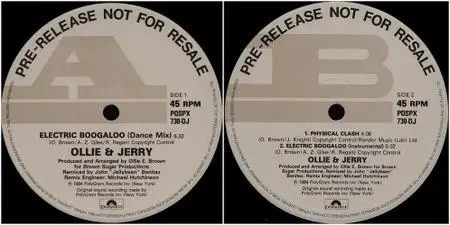 1. Electric Boogaloo (Dance Mix) (6:32)
2. Physical Clash (4:08)
3. Electric Boogaloo (Instrumental) (5:02)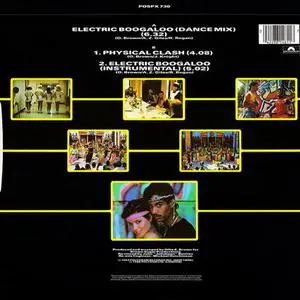 Thank you to the original uploader.