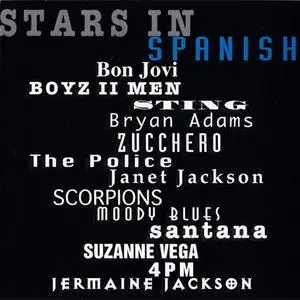 VA - Stars In Spanish (1996) {Polydor}
EAC Rip | FLAC (no log) | scans | 346 mb
MP3 CBR 320 kbps | RAR | 123 mb
Genre: rock, heavy metal, soul, R&B, Latin rock
Stars In Spanish
is a 1996 compilation CD where artists who are known to sing in English decide to do their songs en Espanol. As for Santana, that's the only exception where it wasn't originally done in English. This was released by Polydor.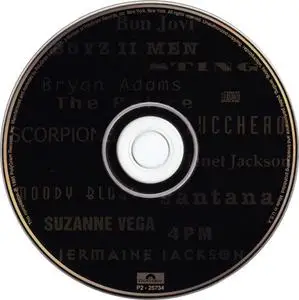 01. Bryan Adams - Todo Lo Que Hago, Lo Hago Por Ti
02. Bon Jovi - Cama De Rosas
03. Scorpions - Viento De Cambio
04. Zucchero - Senza Una Donna
05. Sting - Fragilidad
06. Boyz II Men - No Dejemos Que Muera El Amor
07. The Police - De Do Do Do De Da Da Da
08. The Moody Blues - Noches De Seda
09. Santana - Oye Como Va (Live)
10. 4PM - Sukiyaki
11. Jermaine Jackson - Let's Get Serious (Spanish Version)
12. Janet Jackson - Vuelve A Mi
13. Suzanne Vega - Luka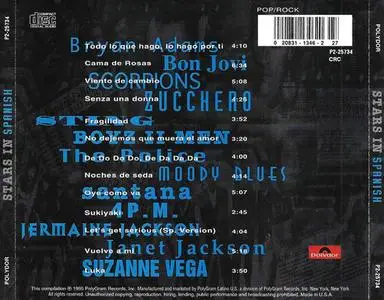 Thank you to the original uploader.