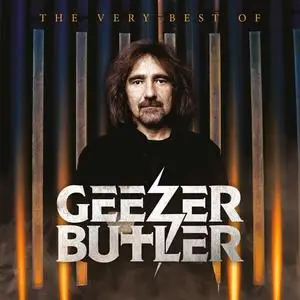 Geezer Butler - The Very Best of Geezer Butler (2021)
FLAC tracks / MP3 320 kbps | 1:16:25 | 174 / 583 Mb
Genre: Rock, Hard Rock, Heavy Metal / Label: BMG Rights Management (UK) Ltd
The longtime bassist for the groundbreaking heavy metal outfit Black Sabbath, Terence "Geezer" Butler was born July 17, 1949, in Birmingham, England. As a teen he formed his first band, Rare Reed, with schoolmate John "Ozzy" Osbourne; in the fall of 1967, the two reunited in the blues quartet Polka Tulk, which also featured guitarist Tony Iommi and drummer Bill Ward. After briefly re-christening themselves Earth, the foursome adopted the Black Sabbath moniker in early 1969, borrowing the name from a song written by Butler, a disciple of occult novelist Dennis Wheatley. While Black Sabbath's self-titled 1970 debut laid the foundations for their deafening, sludgy hard rock attack, the follow-up Paranoid was their creative and commercial breakthrough, selling four-million copies in the U.S. alone on the strength of fan favorites like "War Pigs," "Iron Man," and the title track; though Osbourne was the band's focal point, Butler wrote the songs' lyrics, drawing heavily upon his fascination with the black arts to explore recurring themes of death and destruction.
Track List:
[04:17] 01. Geezer Butler - Drive Boy, Shooting
[04:09] 02. Geezer Butler - Man in a Suitcase
[03:24] 03. Geezer Butler - Misfit
[03:44] 04. Geezer Butler - The Invisible
[03:54] 05. Geezer Butler - Box of Six
[04:37] 06. Geezer Butler - Pardon My Depression
[03:45] 07. Geezer Butler - House of Clouds
[05:36] 08. Geezer Butler - Mysterons
[04:36] 09. Geezer Butler - Aural Sects
[03:09] 10. Geezer Butler - Detective 27
[05:04] 11. Geezer Butler - Number 5
[06:54] 12. Geezer Butler - I Believe
[06:11] 13. Geezer Butler - Catatonic Eclipse
[04:43] 14. Geezer Butler - Among the Cybermen
[03:09] 15. Geezer Butler - Prisoner 103
[04:18] 16. Geezer Butler - Plastic Planet
[04:48] 17. Geezer Butler - Area Code 51
ANALYZER: auCDtect: CD records authenticity detector, version 0.8.2
Copyright © 2004 Oleg Berngardt. All rights reserved.
Copyright © 2004 Alexander Djourik. All rights reserved.


FILE: 01 - Drive Boy, Shooting.flac
Size: 34758762 Hash: 95ECE1D23CB71E214B9DA9BD10AB9A5B Accuracy: -m40
Conclusion: CDDA 100%
Signature: 4BA47B537A1DFAA18EAB36E35F60054F5FA0682B
FILE: 02 - Man in a Suitcase.flac
Size: 33673003 Hash: 4674E83DDFE0EDED4B0C99E1CAC105C0 Accuracy: -m40
Conclusion: CDDA 100%
Signature: 7A3B4A2B76BD569D2CC65823D0768D1C66B5E30B
FILE: 03 - Misfit.flac
Size: 28779966 Hash: 4A46DC1E1258DB84964024BC82233235 Accuracy: -m40
Conclusion: CDDA 100%
Signature: FA95AA6A93087048C80AF913C15C6E58E2C46D82
FILE: 04 - The Invisible.flac
Size: 30638917 Hash: A79209DA1D86EA56AF53EDE63713BA9E Accuracy: -m40
Conclusion: CDDA 100%
Signature: 4C90BED69CF505252A7DFC405856E128C703C598
FILE: 05 - Box of Six.flac
Size: 31720959 Hash: 8EFCB5C1BE265BBE27F1F45DCCE041C5 Accuracy: -m40
Conclusion: CDDA 99%
Signature: 0AA0679737F12C0FBE89894A83AC87202B4CE467
FILE: 06 - Pardon My Depression.flac
Size: 36573282 Hash: 6B2FC4AC11DCD3776C4031C5440586D9 Accuracy: -m40
Conclusion: CDDA 100%
Signature: C557D8C75CBF5C721C9F80914C69CBFF8FF1423A
FILE: 07 - House of Clouds.flac
Size: 30181321 Hash: 8C64EF5CA826A86C770891815DBD4EA0 Accuracy: -m40
Conclusion: CDDA 100%
Signature: B45F17C26194E0C43077B9608B611ACFB6D270FE
FILE: 08 - Mysterons.flac
Size: 47221730 Hash: B48B98F5902FD0983F3876CFC70C8D59 Accuracy: -m40
Conclusion: CDDA 100%
Signature: 3A1C07DFD940F9307C19CC4A6ED50A9A49D6DF2B
FILE: 09 - Aural Sects.flac
Size: 37636404 Hash: A463A3B0F852945F05810AB02344C1BF Accuracy: -m40
Conclusion: CDDA 100%
Signature: 595F759FE4DA97A24E4EF268C933C390C5BA044F
FILE: 10 - Detective 27.flac
Size: 25979929 Hash: 4423DB0732A7924E7DBAF8AAA15FD782 Accuracy: -m40
Conclusion: CDDA 100%
Signature: 514A32173D6D96E7204658F469CA2436A7F408D6
FILE: 11 - Number 5.flac
Size: 38884905 Hash: E5A02471AF13A6D19C8D0A235EC4236D Accuracy: -m40
Conclusion: CDDA 100%
Signature: A79E8F51EA8853204CC0E6A85FB120375A6FD6A9
FILE: 12 - I Believe.flac
Size: 52627680 Hash: 3A50D8CF9D60B3C1E5292261E3FAC4EF Accuracy: -m40
Conclusion: CDDA 100%
Signature: 4CB63F82875C4EB28A53DF1F217FBE46BD0E9DD7
FILE: 13 - Catatonic Eclipse.flac
Size: 49543342 Hash: 63764760D06DDD9AED49A3D148F3189B Accuracy: -m40
Conclusion: CDDA 100%
Signature: 5B5652177B99566D1CFCFDFA030626E2E67A0EAB
FILE: 14 - Among the Cybermen.flac
Size: 35992768 Hash: BA1287DBF849769657716B4193543FD7 Accuracy: -m40
Conclusion: CDDA 100%
Signature: 3F8401770A549A4A4FB25278311C70413B934841
FILE: 15 - Prisoner 103.flac
Size: 26810057 Hash: C99E69640D4C3D9B828D915164E38A23 Accuracy: -m40
Conclusion: CDDA 100%
Signature: 1B8DFBDCD599988F994B53108D5612BEB1AB4E08
FILE: 16 - Plastic Planet.flac
Size: 33015928 Hash: 657D11FD71FC0272B8CDB74337474A4D Accuracy: -m40
Conclusion: CDDA 100%
Signature: 50B2AEFC0993DBFDA4E8F688B609D8533E4929BA
FILE: 17 - Area Code 51.flac
Size: 38197153 Hash: C1C2355BA2A0746D4497529566E26E38 Accuracy: -m40
Conclusion: CDDA 100%
Signature: D5A50CAFD621D21562AA3ECAE4B0ACB6ABDB6873