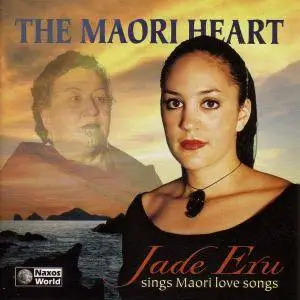 Jon Mark - New Zealand Jade Eru: Maori Love Songs (2001)
MP3 CBR 320kbps | Tracks: 10 | 54:32 min | 133 Mb
Style: New Age, World | Label: Naxos
Jon Mark – born Jon Michael Biurchell – was already known on the music scene in England in the mid-'60s as a guitarist and arranger of some skill. It was in this capacity that he took on the task of arranging the music of Marianne Faithfull – a neophyte singer at the time – for recording and performance. Although many of her commercial releases had a heavily produced sound, a result of Mike Leander's excessive productions, the more subtle aspects of Mark's work came through on some of them, especially her more folk-oriented repertory; his subtle, less-is-more approach worked well for Faithfull, with her limited range but expressive voice. Additionally, his work as a guitarist was prominent on her live appearances on the BBC, for which he was frequently her principal accompanist – but, of course, this limited his exposure to U.K. listeners. He also worked occasionally during this period with a classmate from school, virtuoso guitarist Alun Davies, and the two ultimately cut a single together called "Relax Your Mind," for the Deram label.
Mark and Davies were later part of Sweet Thursday, a then little noticed band that subsequently became recognized as a stillborn supergroup, between their presence and that of Nicky Hopkins. At the end of the 1960s, Mark and Davies passed through the lineup of John Mayall's Bluesbreakers, at a time when Mayall had turned more toward jazz, and met up with saxophonist Johnny Almond….
01. Hear The Messages
02. He Wawata
03. Hoki Hoki
04. I Pare Ra
05. Hine e Hine
06. Puti Puti Kaneihana e
07. Maringi Noa
08. Po Ata Rau
09. Po Karekare Ana
10. Matangi