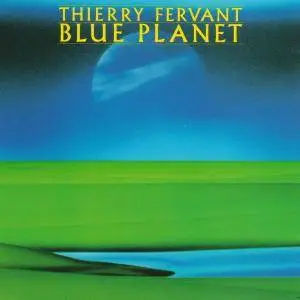 Thierry Fervant - Blue Planet (1984)
MP3 CBR 320kbps | Tracks: 11 | 45:24 min | 112 Mb
Style: New Age, Ambient, Space Rock | Label: Mauley Music
Thierry Fervant built his career as a composer, publisher and record producer in 1964 after completing his piano classes, senior music theory, harmony and counterpoint in Geneva. Meanwhile, he worked for 10 years as press officer for the record Barclay Records.
In 1968, Thierry Fervant wrote the music for over 300 television commercials, movies, and corporate films (especially for Switzerland). He composed over 400 songs recorded on discs by various Swiss and foreign artists, and over a hundred orders of music for television series and feature-length movies internationally. He created and presided from 1979 to 2012, a Geneva-based post-production sound and video for television and cinema: The Maunoir and Maunoir Pictures studio.
In 1975, Thierry Fervant between the Board of Directors of the SUISA (SUISA), which he obtained the Vice President from 1991 to 2007. Member of the FCMA Council (Songs and Contemporary Music Foundation ) from 2004 to 2011 he was also elected President of the SUISA Foundation for Music in 2005.
Tracklist:
1. Alien 2:23
2. Elsewhere 3:39
3. First Contact 4:26
4. Peace Of Mind 3:55
5. Discovery 3:47
6. Well Come 4:02
7. Contrast 4:42
8. Oppression 3:44
9. Reflection 4:048
10. O.R.S.E.C. (Disaster Contingency Plan) 4:12
11. Blue Planet 5:30