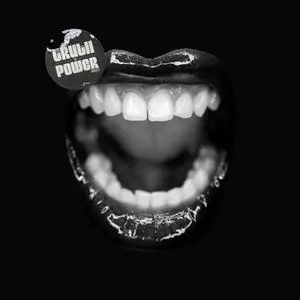 VA - Truth To Power Project (2021)
FLAC tracks / MP3 320 kbps | 1:27:48 | 528 / 200 Mb
Genre: Soul, Psychedelic, Jazz, Funk / Label: EASTWOOD MUSIC GROUP
NOW AVAILABLE! Triple LP set featuring the best in soul, psych and jazz by artists from Texas and around the US and Canada. Pressed by Hand Drawn Pressing on black vinyl.100% of the proceeds from this compilation benefits non-profits who are empowering Black communities.
Track List:
1. Leon Bridges;Kete Young - Like A Ship (Niles City Dub) (4:45)
2. Elliott Skinner - What Does It Mean (2:59)
3. Dereck Scott;S1 - Bishop (2:35)
4. Sgt Ira Carter - June 2, 2020 (1:22)
5. Paul & The Tall Trees;Adrian Quesada - Don't Stay Silent (3:58)
6. N'dambi - Space (3:45)
7. Holy Hive - Kingdom Of The Sun (3:44)
8. Sha La Das - Didn't I (3:48)
9. Ghost Funk Orchestra - Your Man's No Good (3:27)
10. Bastards Of Soul - Look Me In The Eye (4:29)
11. Flower Child - Truth To Power (4:15)
12. Free Blck;The Dallas String Quartet - Ventilation (4:01)
13. Max Gerl - Restoration (6:54)
14. Cure For Paranoia - Peace And Light (3:32)
15. Ghost-Note - Spunky (5:44)
16. JT Donaldson;Penelope Antena - Color Blind (4:59)
17. Zaftiggg! - Sultans Of Decay (6:18)
18. Abraham Alexander - Bridge Over Troubled Water (6:58)
19. Sam Lao;Sarah Jaffe - Domino (5:15)
20. Keite Young - Is It Because I'm Black (5:13)
ANALYZER: auCDtect: CD records authenticity detector, version 0.8.2
Copyright © 2004 Oleg Berngardt. All rights reserved.
Copyright © 2004 Alexander Djourik. All rights reserved.


FILE: 01. Leon Bridges - Like A Ship (Niles City Dub).flac
Size: 33793919 Hash: 2D3E955B45A60FE2603C1620B931C6A7 Accuracy: -m40
Conclusion: CDDA 100%
Signature: 5A6043BC09C4362AFDAE72B67E995B18CBE9FD50
FILE: 02. Elliott Skinner - What Does It Mean.flac
Size: 16425839 Hash: 6C2E57C4A3B9551E760B8BDC15311F95 Accuracy: -m40
Conclusion: CDDA 100%
Signature: 99AEB905EBB52526F37E2DE45ED0031DE1991776
FILE: 03. Dereck Scott - Bishop.flac
Size: 15379524 Hash: CFAABA5E7B4B4213D73199818BFCF61E Accuracy: -m40
Conclusion: CDDA 100%
Signature: 394BFB96058D39F120CB0E310C203827541AC061
FILE: 04. Sgt Ira Carter - June 2, 2020.flac
Size: 8623539 Hash: B06A6826C9DBC6833AEE6D4D527157DB Accuracy: -m40
Conclusion: CDDA 43%
Signature: 457A7FA234A80BF6FECCE1C96421C9014A4E35F0
FILE: 05. Paul & The Tall Trees - Don't Stay Silent.flac
Size: 29010976 Hash: 4884AD18E3BB5C278952D454DA859169 Accuracy: -m40
Conclusion: CDDA 99%
Signature: 07F8D919A3DED305AF48CE28F84E9EA72FC8E60A
FILE: 06. N'Dambi - Space (NCS Remix).flac
Size: 26590098 Hash: 42D6F25D7A9039FB2914770BFCBE7C42 Accuracy: -m40
Conclusion: CDDA 100%
Signature: E20EF0CB6AD0FE7CC9AF8FEDD5EFA5DB4FA78918
FILE: 07. Holy Hive - Kingdom Of The Sun.flac
Size: 21576063 Hash: 4BF7429A750AF64D3505E9661A608DF9 Accuracy: -m40
Conclusion: CDDA 100%
Signature: 5E8C409AEFE879EA47274D6611D6D887B8248EEA
FILE: 08. Sha La Das - Didn't I.flac
Size: 23559068 Hash: 74DFEB31704423393ACB0175CFE00D7F Accuracy: -m40
Conclusion: CDDA 100%
Signature: DAD8A40EC689C17A283EDCD433180DB7936136B7
FILE: 09. Ghost Funk Orchestra - Your Man's No Good.flac
Size: 21700595 Hash: C0CABAD363B3933DFFDC9D07536627A9 Accuracy: -m40
Conclusion: CDDA 99%
Signature: 9E89511C38DEE2B458DADC7AE614A59F94A6397C
FILE: 10. Bastards of Soul - Look Me In The Eye.flac
Size: 28303834 Hash: 8A9C10BF45AD874BF7996E2296116662 Accuracy: -m40
Conclusion: CDDA 100%
Signature: B5F917BBD839A522707D20CEDACBE624B24FE2FD
FILE: 11. Flower Child - Truth To Power.flac
Size: 29029325 Hash: A7852E11ACE05AFEF6C4806CFBD3C036 Accuracy: -m40
Conclusion: CDDA 100%
Signature: 457692A82E8C5B6746AC2E7062F743A31717E2A7
FILE: 12. Free Blck - Ventilation.flac
Size: 24159713 Hash: 412D9BAB71135DC0DDFB2A046C9D29AC Accuracy: -m40
Conclusion: CDDA 100%
Signature: 12B69C9AF4E29096C8BB293B12C8B52BCDB8D897
FILE: 13. Max Gerl - Restoration.flac
Size: 51876773 Hash: B89DD955B0FAA7205370BA4E412DF4CD Accuracy: -m40
Conclusion: CDDA 99%
Signature: DBF6E420C3F88B2894F1F67A31F36C6577840637
FILE: 14. Cure For Paranoia - Peace And Light.flac
Size: 22907910 Hash: 14AB65F5FBACF6CC6EAF1B714E7DD8F3 Accuracy: -m40
Conclusion: CDDA 100%
Signature: 3B3AA353C9820A7B77D14BD246A1ADFF1BCDDCAC
FILE: 15. Ghost-Note - Spunky.flac
Size: 38472599 Hash: E72A3D1FD9A244C8EBE50F17A187562B Accuracy: -m40
Conclusion: CDDA 100%
Signature: 15365AF82DFC2166DB09FA5BA9B0FD68A56B0588
FILE: 16. JT Donaldson - Color Blind.flac
Size: 29625328 Hash: B37EF74612AC7E2C38CDEF9403F28DBC Accuracy: -m40
Conclusion: CDDA 100%
Signature: 70C860029D116B2C765F6B9A53BBC6C4AF80B459
FILE: 17. Zaftiggg! - Sultans Of Decay.flac
Size: 45165330 Hash: DF55F5870D547CCC463FC5E2A0A93578 Accuracy: -m40
Conclusion: CDDA 100%
Signature: F8C93C8A857F38B9C5C8903614BE1D181EFDFFFD
FILE: 18. Alexander Abraham - Bridge Over Troubled Water.flac
Size: 41113996 Hash: 7EE8301561B44BFAFA9F856200795919 Accuracy: -m40
Conclusion: CDDA 100%
Signature: 366F9BC424354D869805CB92C4E921A9977A3432
FILE: 19. Sam Lao - Domino.flac
Size: 34046302 Hash: 05F86FC329767BFF50B976A80AA979C2 Accuracy: -m40
Conclusion: CDDA 100%
Signature: 45C1B879473496220C93E87D31CC1B8A98A357EA
FILE: 20. Keite Young - Is It Because I'm Black.flac
Size: 32659889 Hash: F32B99469DEA26D3310F8EE52391C02C Accuracy: -m40
Conclusion: CDDA 100%
Signature: D9FE30DED88C56FDD9812456E7E9F97BC4CD6A52