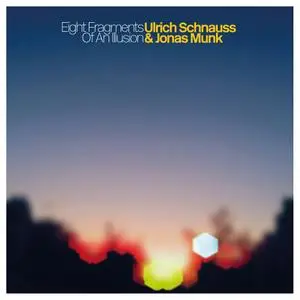 Ulrich Schnauss & Jonas Munk - Eight Fragments of an Illusion (2021)
WEB FLAC (tracks) - 315 Mb | MP3 CBR 320 kbps - 132 Mb | 00:57:38
Progressive Electronic, Ambient | Label: Azure Vista Records
London-based producer Ulrich Schnauss and Danish guitarist and producer Jonas Munk have both unfolded their unique visions of electronic music over the past two decades, and they have been collaborating since the mid-2000s. Eight Fragments Of An Illusion is their first album in over four years, their third overall. The latest effort is ambient and introspective in nature, but with a kinetic, polyrhythmic energy pushing it forward. There's a floating quality to Ulrich's synthesizer washes and Munk's guitar patterns, yet the eight tracks are anchored by pulse and compositional direction. The duo brings their individual strengths to the table, yet the music transcends any of their previous work conceptually. There are echoes of blissed-out new age music and kosmische from the 1970s and 1980s, as well as traces of shoegaze-era abstraction and leftfield electronica. But ultimately there's no off-the-rack category that fits it. It exists in its own rarefied space.