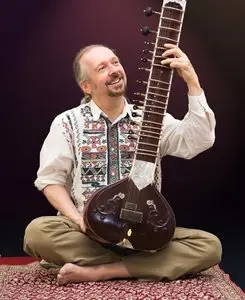 Craig Pruess - Discography (1997-2012)
New Age, Meditative, Chants, Kirtans, Ambient | MP3 CBR 320 kbps | 1,91 Gb
Label: Heaven On Earth Music | Release Year: 1997-2012
Craig Pruess is a versatile American composer, musician, arranger and gold & platinum record producer who has been living in Britain since 1973. His career has covered diverse areas including:record production and arranging for international stars such as Sir Cliff Richard, Anu Malik, Sheila Walsh (Grammy nominated album: "War of Love"); feature film soundtrack music ("It's a Wonderful Afterlife", "Bride & Prejudice", "Bend It Like Beckham", "The Mistress of Spices", "What's Cooking?", "Bhaji on the Beach"); world music producing, performing (sitar, keyboards and African percussion) and arranging for international acts such as Massive Attack, Katie Melua, Manic Street Preachers, Def Leppard and Bond; television music ("Peak Practice", "Five Days II" and "Moses Jones" (BAFTA and RTS nominated Best Original Music Score), and also arranging, sitar and sound design work (for such well known composers as Danny Elfman, Gabriel Yared, Patrick Doyle, Carl Davis, John Altman, Rachel Portman, and George Fenton); television and film advertising/corporate music (over 300 commercials to date); lecturing and teaching; concert performing (solo and with his own ensembles, Ganda Boys andAt-Ma, but also with Mike Oldfield for the world premiere of "Tubular Bells II", Sept 92, at the Edinburgh Castle); sound engineering, synthesiser and computer music programming, sound design and music technology innovations.
Craig has composed the original music score for both of Gurinder's Chadha's number one UK box office smash hit films, "Bend It Like Beckham" (top ten in the USA box office, number 1 in India), and "Bride & Prejudice". Besides scoring original music for her new 2010 film, "It's a Wonderful Afterlife", Craig has also scored the music for Gurinder's previous films, "Bhaji on the Beach" (1993) and "What's Cooking?" — which opened the big US Sundance Film Festival, Jan. 2000 and was released throughout the USA in October, 2000, to critical acclaim (UK release was Sept, 2001). The feature film, "Bride and Prejudice", stars the big names of Aishwayra Rai, Anupam Kher and Martin Henderson, released by Miramax (USA) and Pathe (Europe) in October 2003, and again was number one in the UK, India and South Africa, settling for number 15 for 3 weeks in the USA. Aishwayra Rai also features in Craig's 2006 colourful world fusion music film score project, "The Mistress of Spices", directed by Paul Berges, which was released in the UK and India (number one in India) early 2006, now available on DVD. The music soundtrack is a rich example of Craig's skills in combining Indian music seamlessly into the idiom of a Western feature film soundtrack.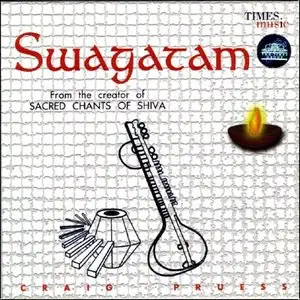 Craig Pruess - Swagatam
New Age, Meditative, Chants, Kirtans, Ambient | MP3 CBR 320 kbps | 172 mb
Label: Heaven On Earth Music | Release Year: 1997
Tracklist:
01. Craig Pruess - Welcome Home (14:23)
02. Craig Pruess - Water Garden (6:43)
03. Craig Pruess - Whispers (4:18)
04. Craig Pruess - Opening Flower (10:47)
05. Craig Pruess - The Swan (20:34)
06. Craig Pruess - Mountain Call (16:10)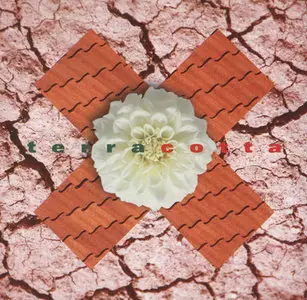 Craig Pruess - Terracotta
New Age, Meditative, Chants, Kirtans, Ambient | MP3 CBR 320 kbps | 149 mb
Label: Heaven On Earth Music | Release Year: 1997
Tracklist:
01. Craig Pruess - Cantour (14:46)
02. Craig Pruess - Dance with Shiva (7:28)
03. Craig Pruess - Lovers kiss (4:05)
04. Craig Pruess - Brothers (2:06)
05. Craig Pruess - Masai Sonata (3:55)
06. Craig Pruess - Ever Rest (6:09)
07. Craig Pruess - Bhaji on the Beach (2:28)
08. Craig Pruess - Ginders Theme (2:02)
09. Craig Pruess - Whispers (4:12)
10. Craig Pruess - Dancing on the Path (15:58)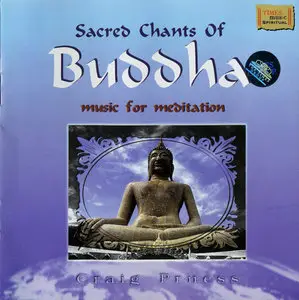 Craig Pruess - Sacred Chants Of Buddha
New Age, Meditative, Chants, Kirtans, Ambient | MP3 CBR 320 kbps | 148 mb
Label: Heaven On Earth Music | Release Year: 1999
Tracklist:
01. Craig Pruess - Vajra Guru Mantra (15:38)
02. Craig Pruess - Buddham Sharanam (15:57)
03. Craig Pruess - Om Mani Padme Hum (15:37)
04. Craig Pruess - Om Tara (15:42)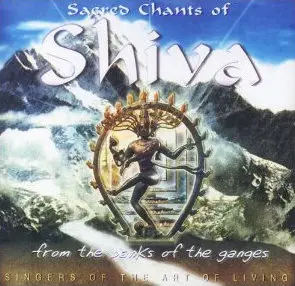 Craig Pruess & Sri Sri Ravi Shankar - Sacred Chants Of Shiva
New Age, Meditative, Chants, Kirtans, Ambient | MP3 CBR 320 kbps | 162 mb
Label: Heaven On Earth Music | Release Year: 2000
Tracklist:
01. Craig Pruess & Sri Sri Ravi Shankar - Shiva Manas Puja (5:58)
02. Craig Pruess & Sri Sri Ravi Shankar - Bhavanyastakam (10:20)
03. Craig Pruess & Sri Sri Ravi Shankar - Shivoham (6:30)
04. Craig Pruess & Sri Sri Ravi Shankar - Atmastakam (7:42)
05. Craig Pruess & Sri Sri Ravi Shankar - Lingashtakam (6:33)
06. Craig Pruess & Sri Sri Ravi Shankar - Om Nama Shivaya (31:34)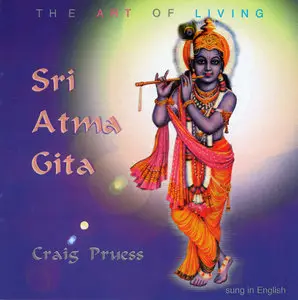 Craig Pruess - Sri Atma Gita
New Age, Meditative, Chants, Kirtans, Ambient | MP3 CBR 320 kbps | 118 mb
Label: Heaven On Earth Music | Release Year: 2001
Tracklist:
01. Craig Pruess - Sri Atma Gita (50:04)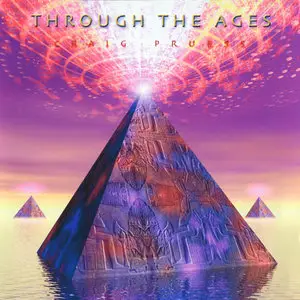 Craig Pruess - Through The Ages
New Age, Meditative, Chants, Kirtans, Ambient | MP3 CBR 320 kbps | 125 mb
Label: Heaven On Earth Music | Release Year: 2001
Tracklist:
01. Craig Pruess - Doors Into Time (1:34)
02. Craig Pruess - I Remember (3:14)
03. Craig Pruess - The Forefathers (1:23)
04. Craig Pruess - Kings (4:16)
05. Craig Pruess - Open Sea (3:00)
06. Craig Pruess - Rest By Me (6:10)
07. Craig Pruess - Timeless (10:23)
08. Craig Pruess - Geomance (23:19)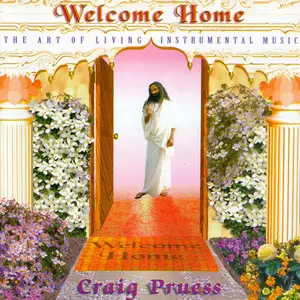 Craig Pruess - Welcome Home
New Age, Meditative, Chants, Kirtans, Ambient | MP3 CBR 320 kbps | 172 mb
Label: Heaven On Earth Music | Release Year: 2001
Tracklist:
01. Craig Pruess - Welcome Home (14:23)
02. Craig Pruess - Water Garden (6:43)
03. Craig Pruess - Whispers (4:18)
04. Craig Pruess - Opening Flower (10:47)
05. Craig Pruess - The Swan (20:34)
06. Craig Pruess - Mountain Call (16:10)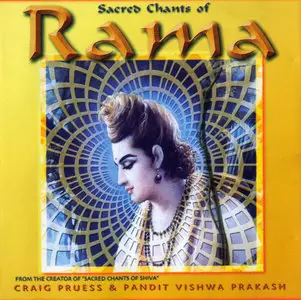 Craig Pruess & Pandit Vishwa Prakash - Sacred Chants Of Rama
New Age, Meditative, Chants, Kirtans, Ambient | MP3 CBR 320 kbps | 273 mb
Label: Heaven On Earth Music | Release Year: 2001
Tracklist:
1-01. Craig Pruess & Pandit Vishwa Prakash - Invocation (5:46)
1-02. Craig Pruess & Pandit Vishwa Prakash - Part One (18:55)
1-03. Craig Pruess & Pandit Vishwa Prakash - Part Two (12:45)
1-04. Craig Pruess & Pandit Vishwa Prakash - Part Three (11:36)
1-05. Craig Pruess & Pandit Vishwa Prakash - Part Four (13:57)
2-01. Craig Pruess & Pandit Vishwa Prakash - Part Five (18:30)
2-02. Craig Pruess & Pandit Vishwa Prakash - Part Six (17:07)
2-03. Craig Pruess & Pandit Vishwa Prakash - Part Seven (10:07)
2-04. Craig Pruess & Pandit Vishwa Prakash - Arti (7:13)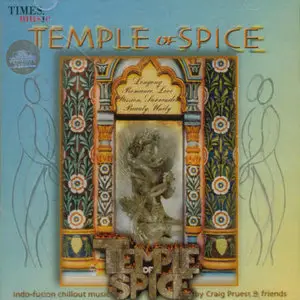 Craig Pruess - Temple Of Spice
New Age, Meditative, Chants, Kirtans, Ambient | MP3 CBR 320 kbps | 134 mb
Label: Heaven On Earth Music | Release Year: 2003
Tracklist:
01. Craig Pruess - Waiting For The Beloved (7:24)
02. Craig Pruess - First Meeting (9:14)
03. Craig Pruess - Loveplay (10:56)
04. Craig Pruess - Point Of Surrender (4:09)
05. Craig Pruess - Rhythms Of Passion (11:44)
06. Craig Pruess - Into The Void (4:11)
07. Craig Pruess - Afterglow (Happiness) (9:26)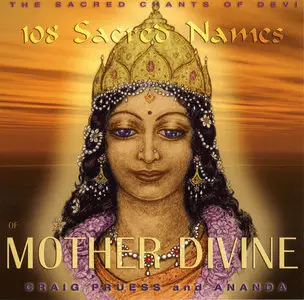 Craig Pruess with Ananda - Sacred Chants Of Devi
New Age, Meditative, Chants, Kirtans, Ambient | MP3 CBR 320 kbps | 158 mb
Label: Heaven On Earth Music | Release Year: 2003
Tracklist:
01. Craig Pruess with Ananda - Ganesh Invocation (5:22)
02. Craig Pruess with Ananda - Devi Prayer (21:22)
03. Craig Pruess with Ananda - Lalitha Ashtotram (40:15)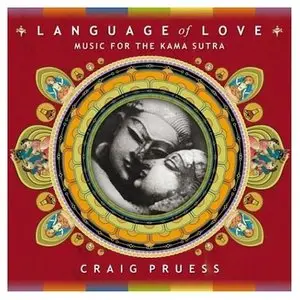 Craig Pruess - Language Of Love: Music for the Kama Sutra
New Age, Meditative, Chants, Kirtans, Ambient | MP3 CBR 320 kbps | 130 mb
Label: Heaven On Earth Music | Release Year: 2004
Tracklist:
01. Craig Pruess - Adoration (7:39)
02. Craig Pruess - Longing (9:32)
03. Craig Pruess - Awakening (8:49)
04. Craig Pruess - Rasa Lila (8:28)
05. Craig Pruess - Mystery (8:02)
06. Craig Pruess - Not Two (7:12)
07. Craig Pruess - Valley Of Peace (5:20)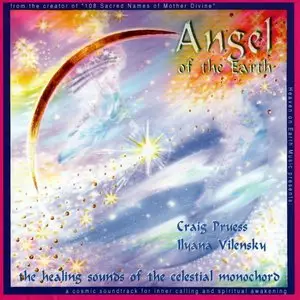 Craig Pruess & Ilyana Vilensky - Angel Of The Earth
New Age, Meditative, Chants, Kirtans, Ambient | MP3 CBR 320 kbps | 147 mb
Label: Heaven On Earth Music | Release Year: 2008
Tracklist:
01. Craig Pruess & Ilyana Vilensky - Sacred Temples (20:17)
02. Craig Pruess & Ilyana Vilensky - Angel Of The Earth (19:48)
03. Craig Pruess & Ilyana Vilensky - Ocean Prayer (22:13)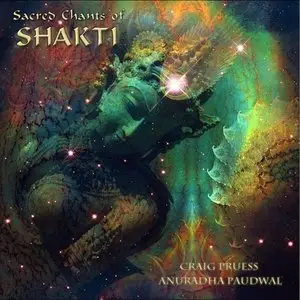 Craig Pruess & Anuradha Paudwal - Sacred Chants Of Shakti
New Age, Meditative, Chants, Kirtans, Ambient | MP3 CBR 320 kbps | 129 mb
Label: Heaven On Earth Music | Release Year: 2012
Tracklist:
01. Craig Pruess & Anuradha Paudwal - Shakti Prayer (25:25)
02. Craig Pruess & Anuradha Paudwal - Ripples Of Beauty (29:00)